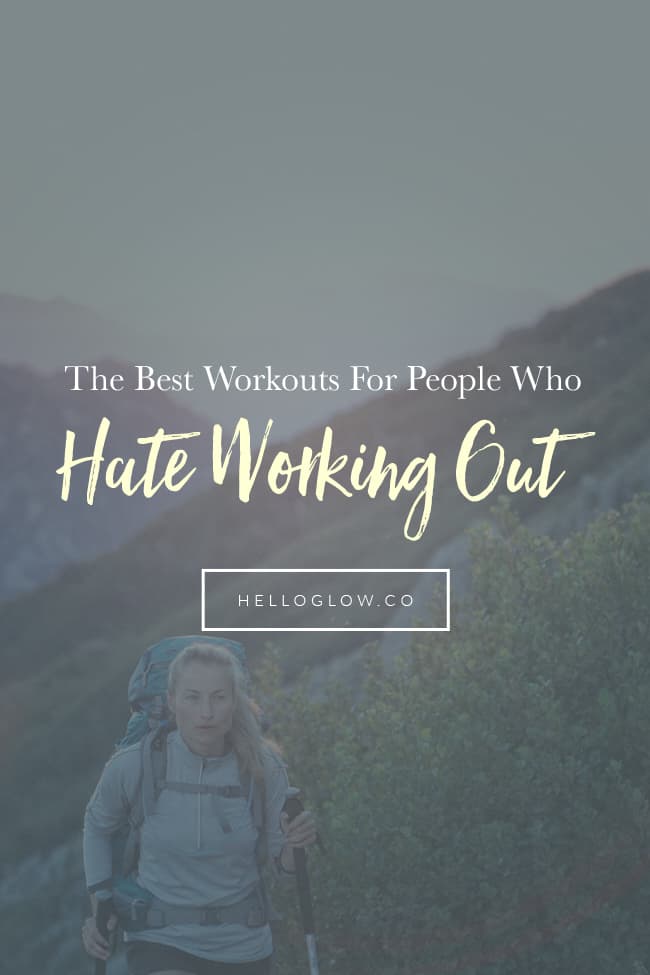 By now most of us know the physical and mental benefits of exercise, but sometimes traditional fitness can be downright unappealing for some.
If you loathe running, can't stand the gym, or the thought of a burpee makes you weak in the knees (and not in a good way), it is still possible for you to get into great shape. The key is to find the types of movement you enjoy, and to stick with them.
Here are five exercise ideas that don't involve reps, sets, or having to set foot onto a treadmill.
Hiking
If the sweaty, stale air at your local gym is what drives you away, take your workout to the great outdoors. Hiking is a great full-body workout that is low-impact and incredibly meditative. You can find hiking trails near you with sites like TrailLink.
Dance Fitness
If you hate running, but love getting down on the dance floor, try a dance fitness class! Dance is an amazing cardiovascular workout, and there are formats for nearly every style of dance. You definitely won't be staring at the clock waiting for time to pass while you're dancing to your favorite tunes.
Adult Sports Leagues
Were you the queen of the volleyball court in high school? Do you miss your days as a soccer superstar? Try playing your favorite sport in an adult league. Not only will you get a great workout every week, but you'll also be part of a team that will keep you accountable and encourages you to stick with it.
Pilates
If you're craving a low-impact workout that promotes body awareness and core strength, definitely give Pilates a try. Pilates is easy on the joints, builds flexibility and helps improve posture. It is a great format to strengthen your entire body without having to use heavy weights.
Walking
Looking for the best workout that is completely free and doesn't require any special equipment? Walking is it. Walking is a great form of cardio that can be done every day, and is great for building endurance before moving onto more advanced forms of exercise. To get started, all you have to do is get more steps into your day.
18