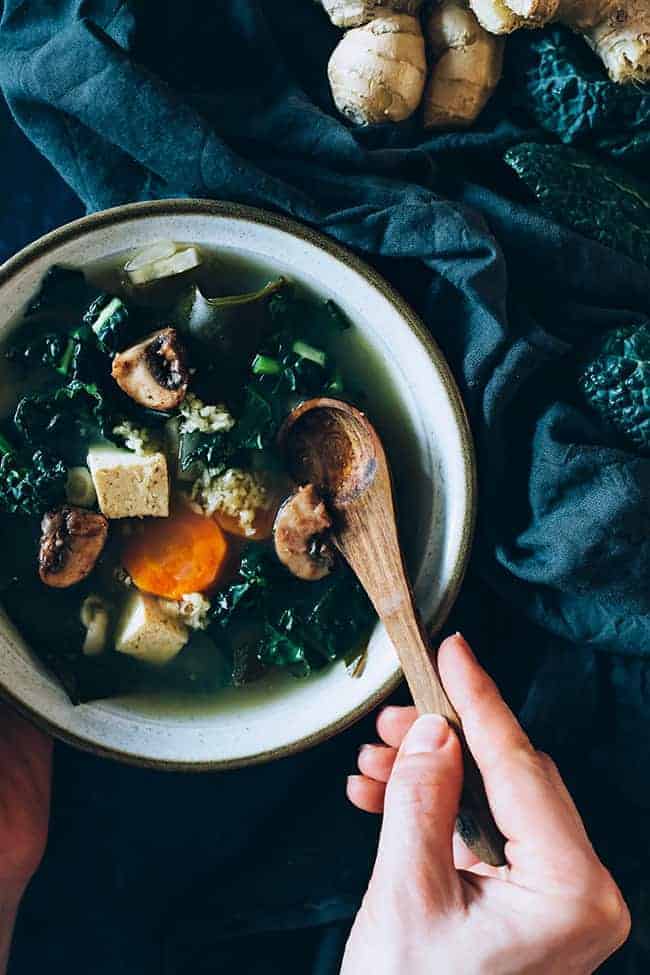 Miso soup is the new superstar when it comes to healthy eating. Combining rich umami flavor alongside high concentrations of minerals (zinc and manganese), vitamins (B, K), antioxidants and protein, miso is a traditional Japanese fermented soy paste. Fermentation breaks down the phytic acid in soy so its nutrients are more easily absorbed; it also makes miso an excellent probiotic to replenish your microbiome and stimulate the immune system.
Some health benefits of miso are scientifically proven, but others are still controversial and more research is needed. Miso is thought to:
Reduce risk of osteoporosis given the high concentrations of vitamin K, which is involved in metabolizing calcium.
Reduce risk of cardiovascular disease, despite its high content of sodium.
Reduce risk of cancer because fermentation breaks down the isoflavones from soy beans, making them available for absorption into our system, resulting in lower risk of certain cancer types.
I like to make miso soup because it's a great way to combine three of my favorite ingredients that you don't often see together in the same recipe–seaweed, kale and ginger.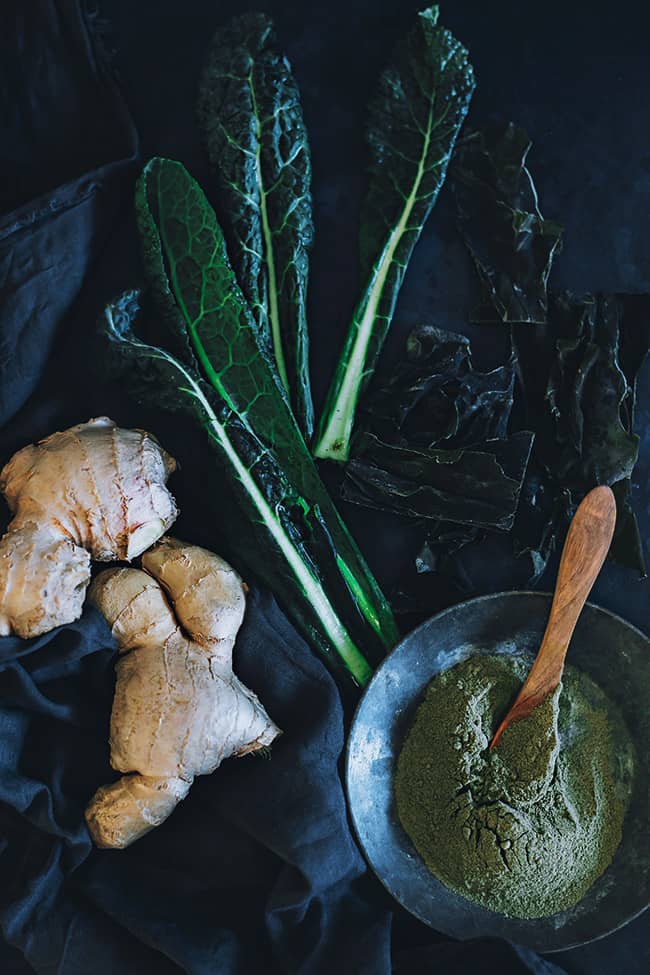 Seaweed, such as brown algae powder and kombu, are a great way to nourish your body with exceptional antioxidants and revitalizing minerals, while helping your digestion with a healthy dose of fiber. It's also a good source of iodine, which can help with slow thyroid and hormone imbalance issues.
Kale is a powerful detoxifying food, containing soluble and insoluble fiber and unique compounds responsible for enzyme activation during natural detoxification processes.
Ginger is not only rich in antioxidants, but it also has excellent digestive healing properties. It reduces flatulence, and soothes the entire digestive system, improving nutrient absorption.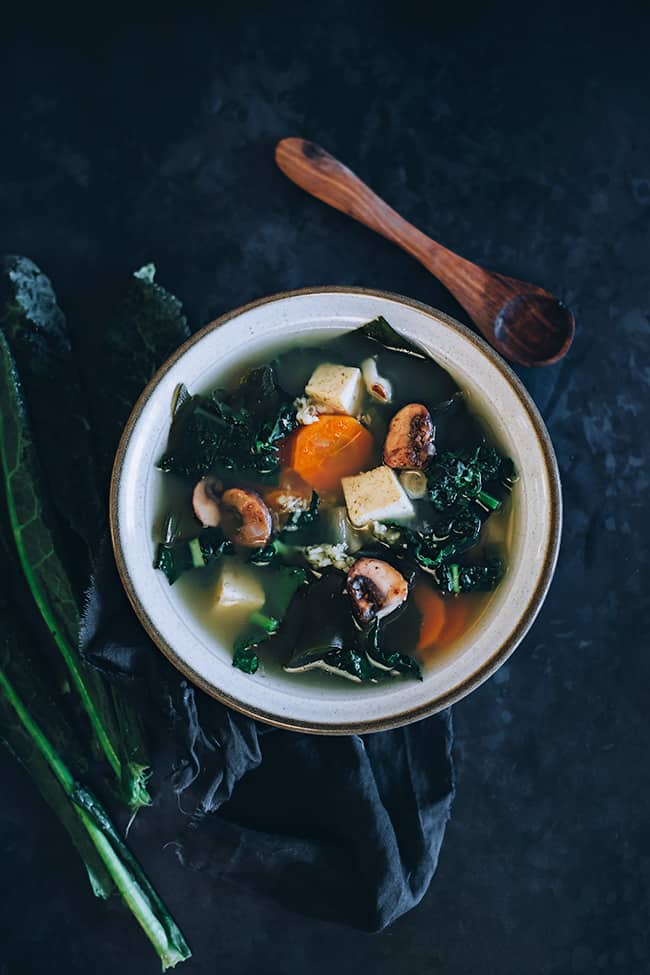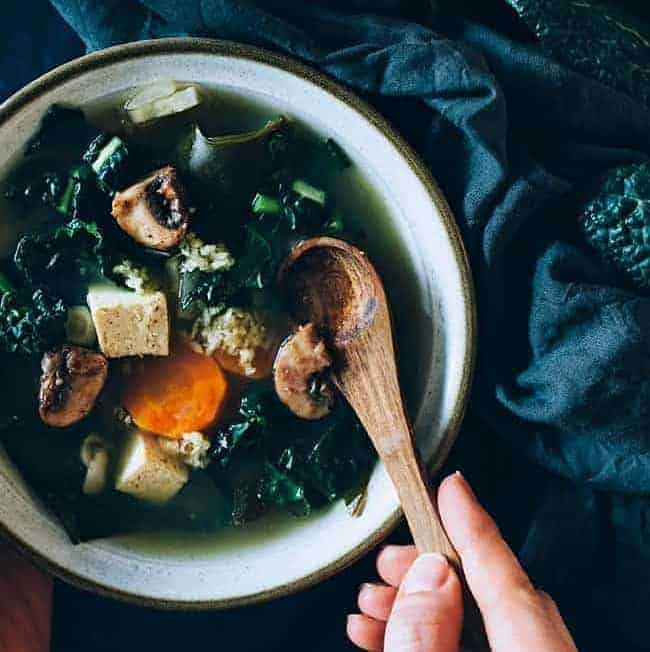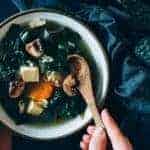 Print Recipe
Healing Miso Soup with Seaweed and Kale
With probiotic miso, soothing ginger, and fiber-packed greens, this miso soup is the perfect remedy for all your digestive troubles.
Ingredients
3

cups

purified water

1

yellow onion

finely diced

2

garlic cloves

crushed

1-

inch

ginger knob

peeled

2

kombu sheets

crushed

1

carrot

diced

1/2

cup

organic firm tofu

1

tablespoon

miso paste

1

tablespoon

kelp powder

3-4

kale leaves

chopped

Freshly ground black pepper
Instructions
Combine the onion, garlic, ginger, kombu, carrot and tofu in a medium soup pot with the water, and bring to boil over medium heat.

Reduce heat and simmer for 10 minutes.

Remove from heat and add the miso paste, kelp powder and chopped kale and stir to incorporate.

Season with black pepper and serve warm.
18