Everyone is thirstier in the summer, as the need for hydration is greater thanks to all the sunshine and hot weather. If you're bored with sports drinks and infused water, we understand, and we have another healthy drink to add to the rotation: elixirs.
Keep you health (and beauty) at its peak with combinations of hydrating fruits, nutrient-packed veggies, and superfoods, all served ice cold to beat the heat.
7 Beauty Elixir Recipes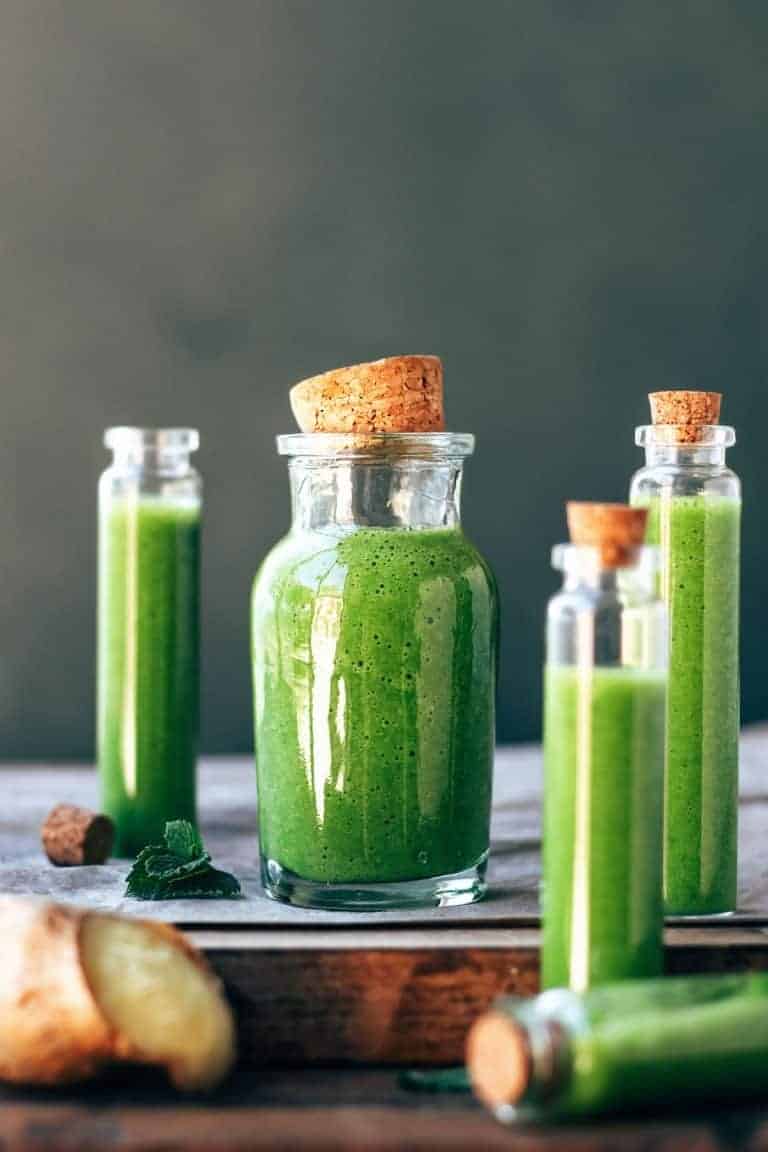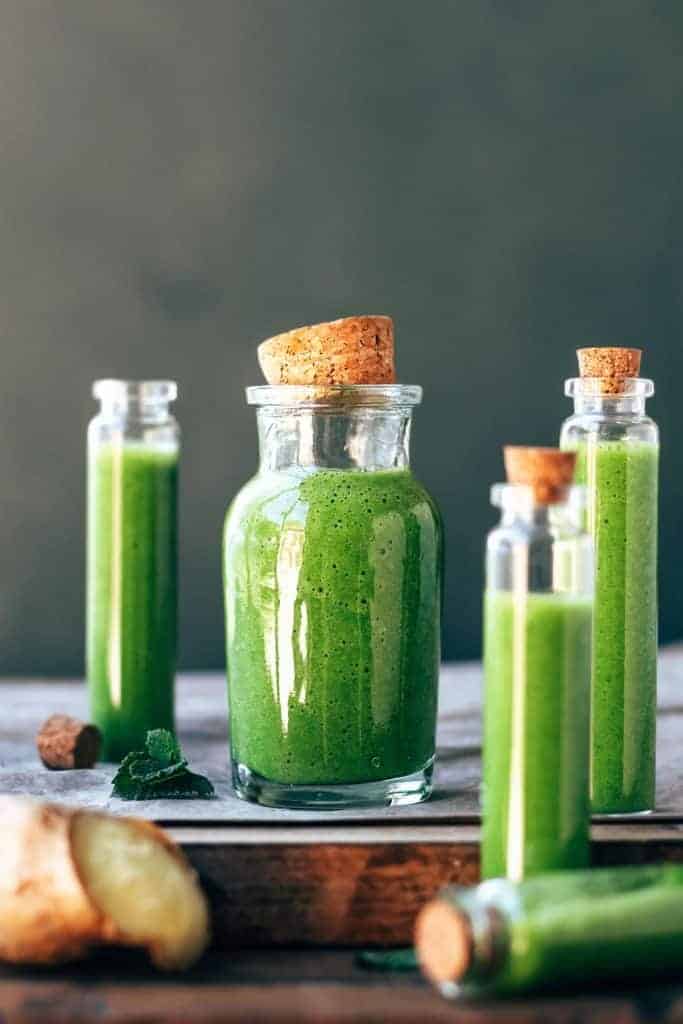 Whenever you need a little boost, these naturally-sweetened and tasty green elixir shots will lift you up! They're packed with iron, magnesium, anti-inflammatory ingredients, healthy fats, and probiotics!
Wellness Green Elixir Shots from Full of Plants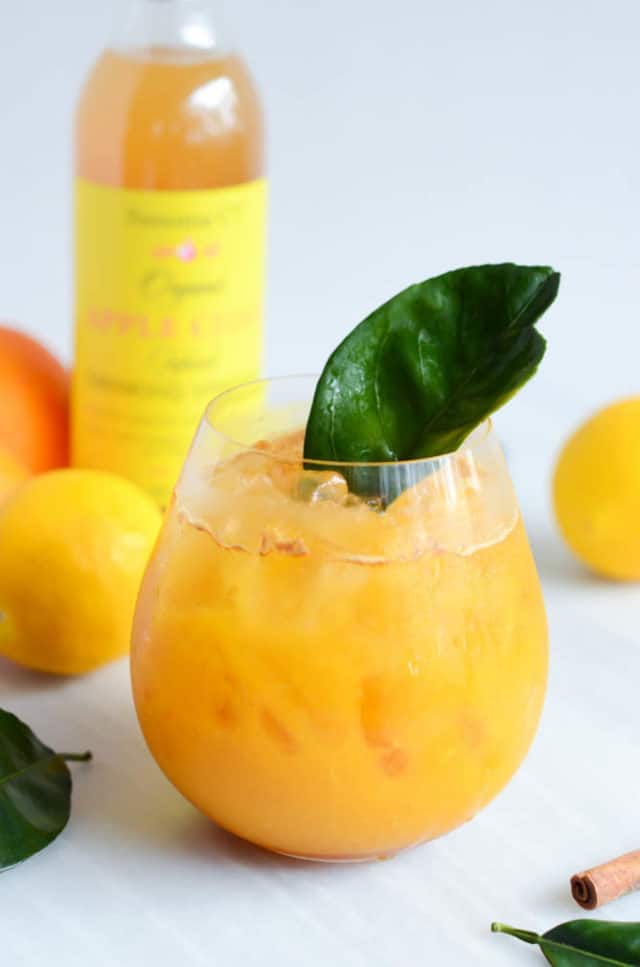 This fun, healthy and delicious mocktail will boost your metabolism and deliver a healthy punch of Vitamin C, just what your body needs to stay at its best.
Honey Citrus Detox Elixir from Cali Girl Cooking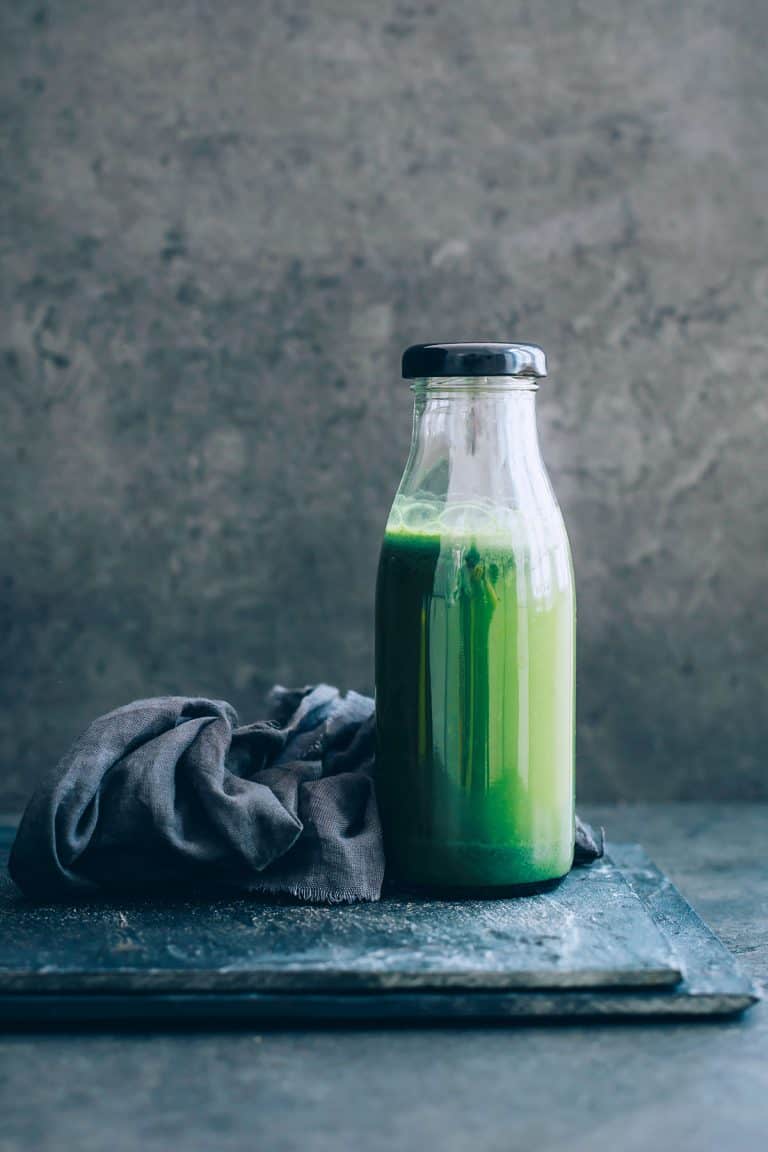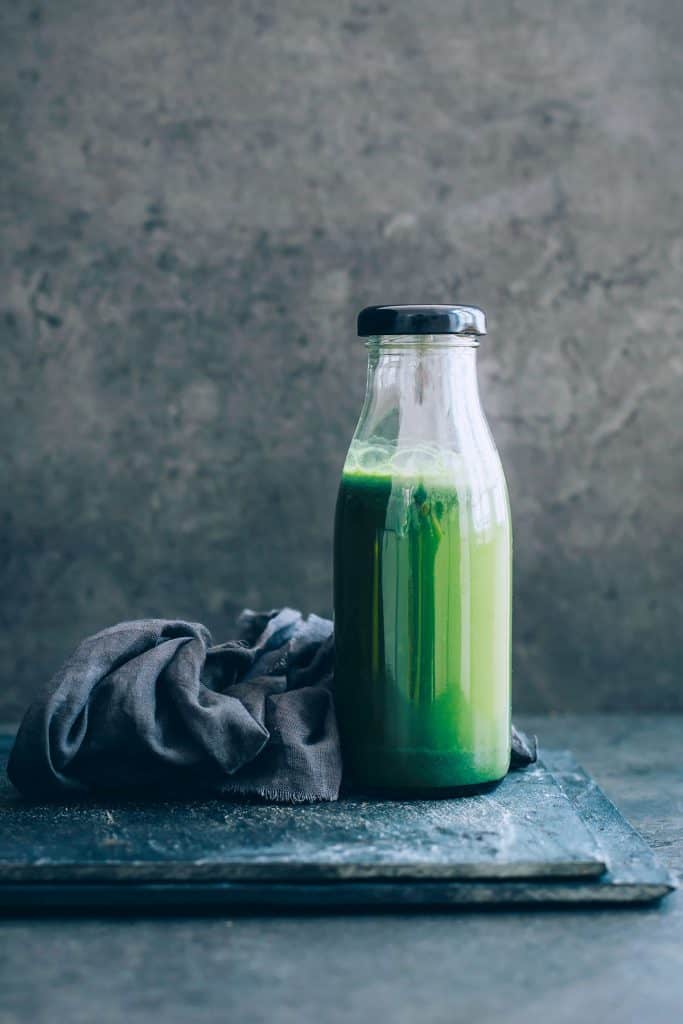 It tastes like lemonade but it has superpowers! This alkaline chlorophyll elixir is improved with spirullin, matcha and wheatgrass powder.
Alkaline Chlorophyll Elixir from Hello Glow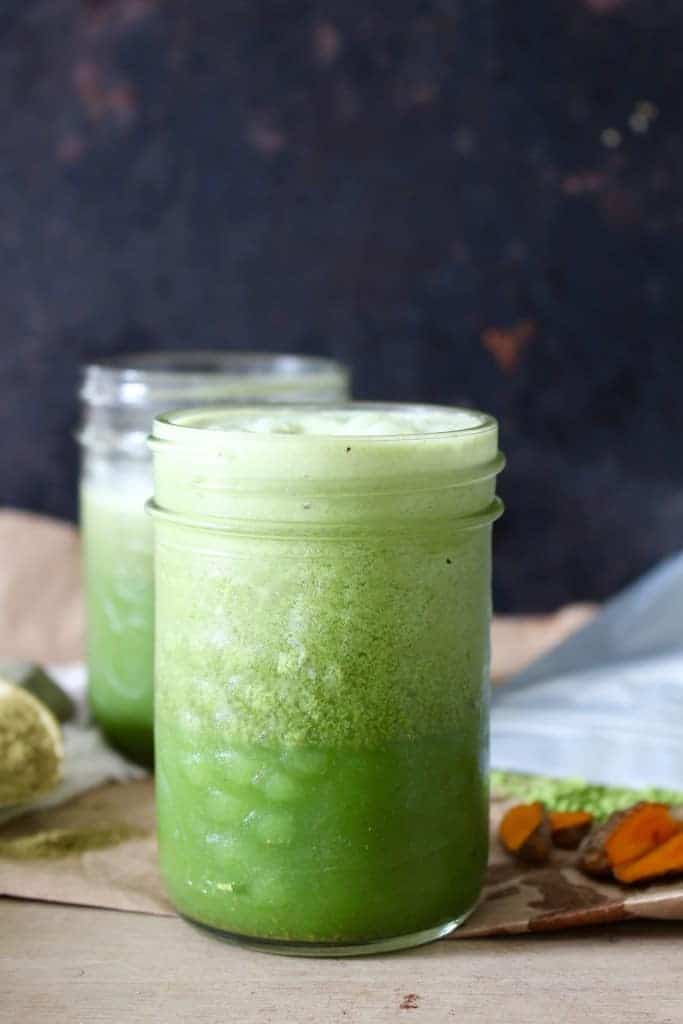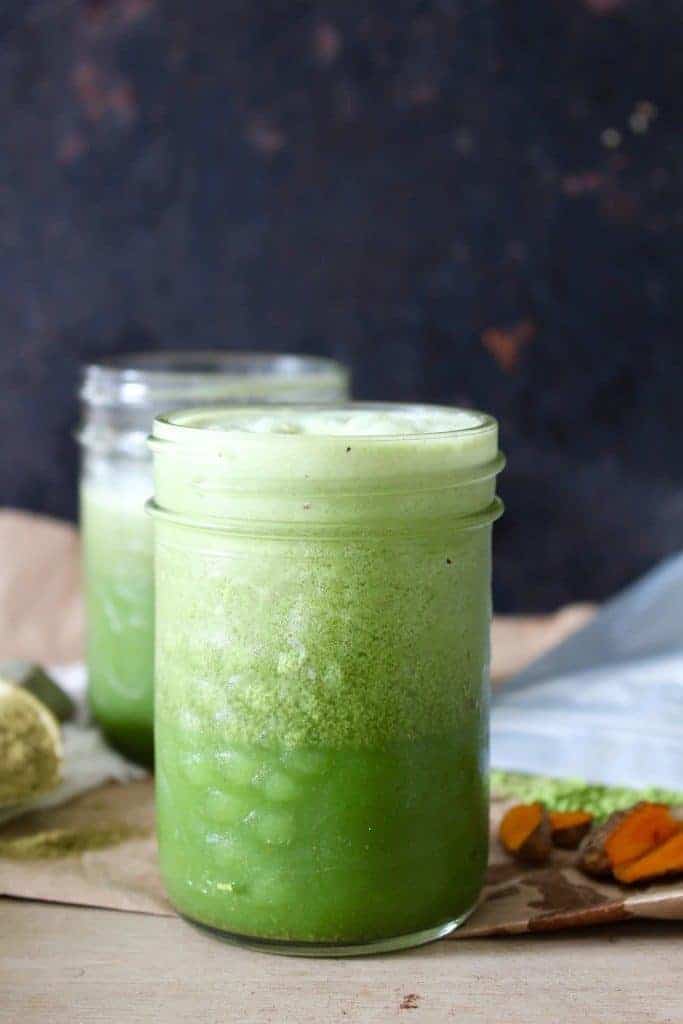 After a work out, your body needs to recover. It needs hydration as well as electrolytes, which is just what this green elixir offers. It's made with coconut water, matcha, moringa and baobab powder among other healthy ingredients.
Green Recovery Elixir from Laura Peill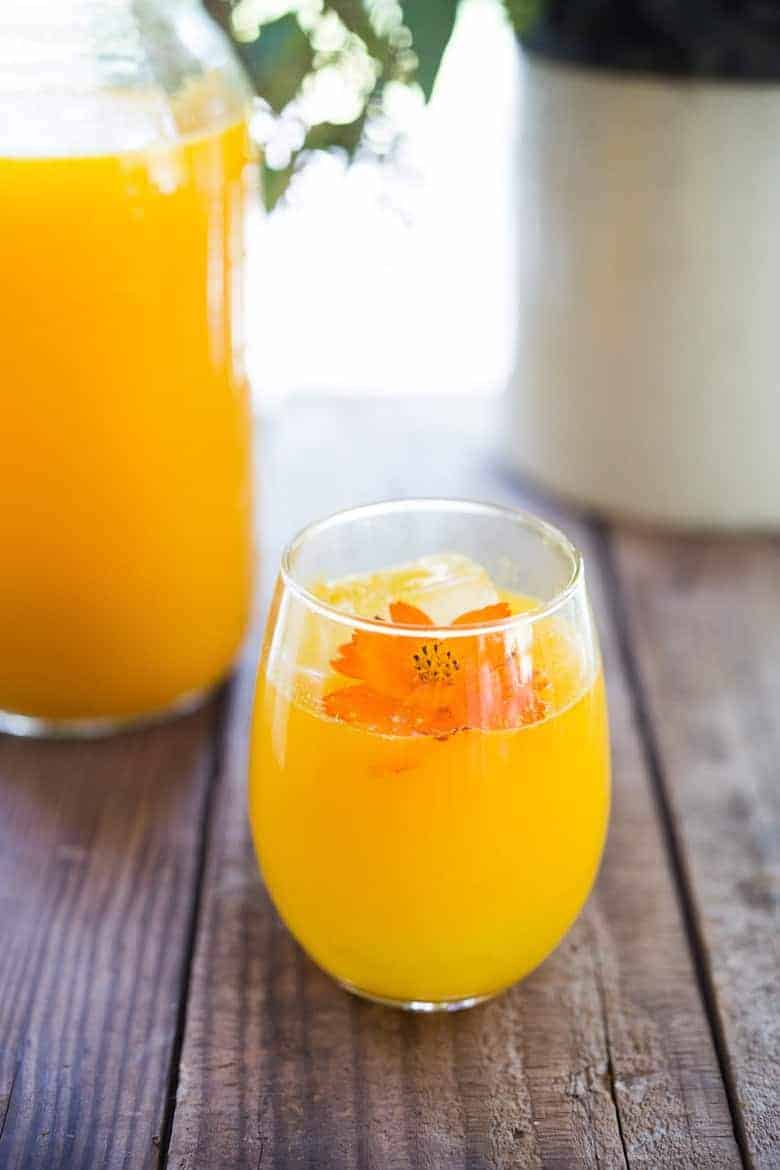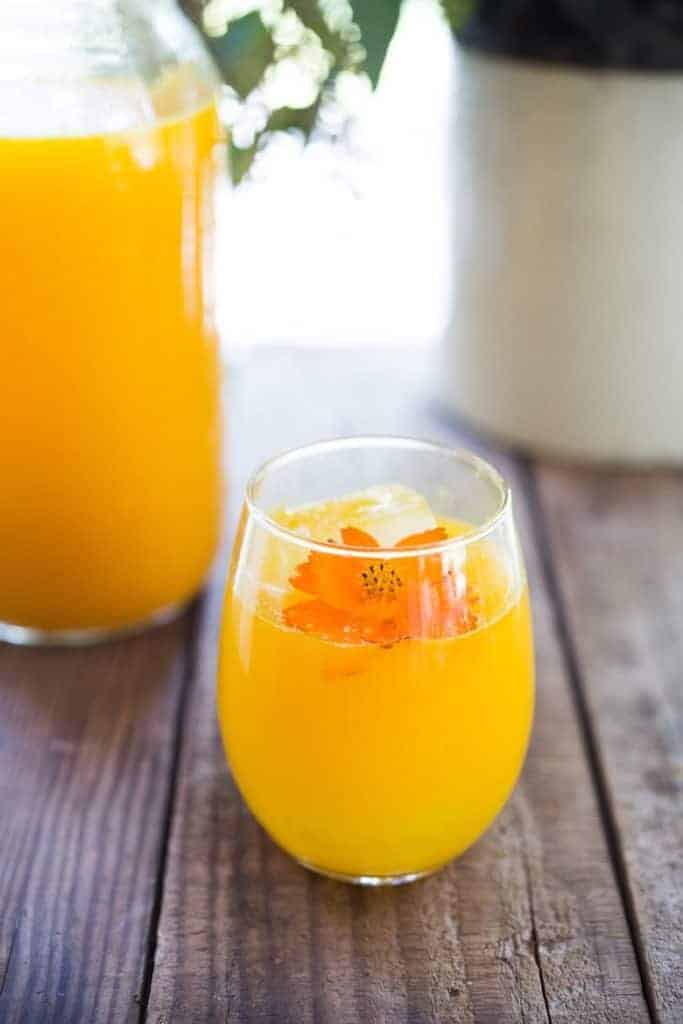 This Indonesian recipe is made with fresh turmeric and ginger, honey and a squeeze of citrus, soothing and healing the body from the inside out.
Jamu Juice from Feasting At Home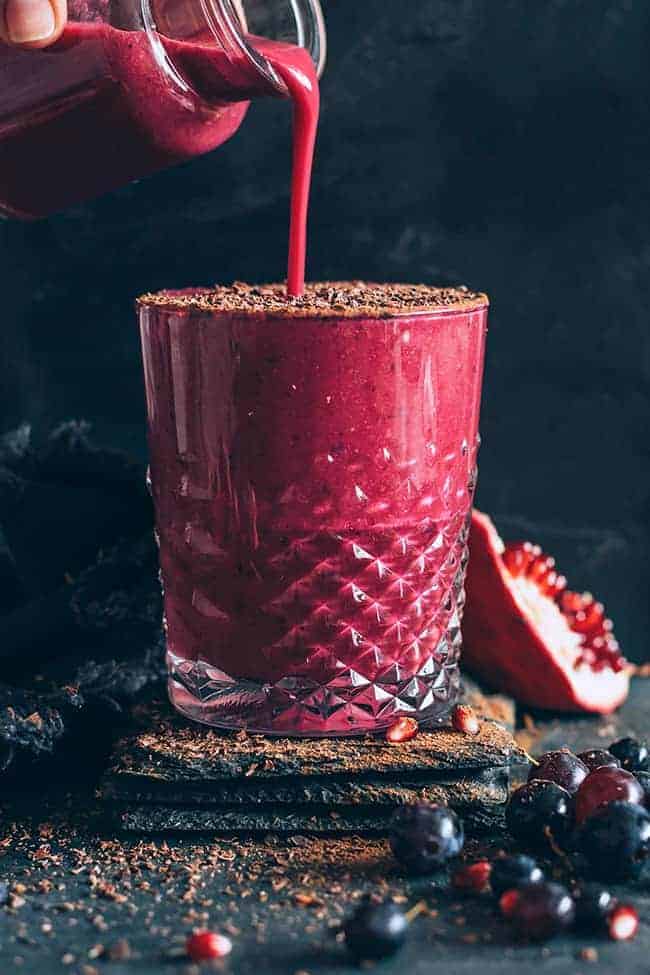 Build your immunity and keep your skin glowing with this antioxidant-packed elixir drink, made with pomegranate, grapes and dark chocolate.
Antioxidant Pomegranate Power Elixir from Hello Glow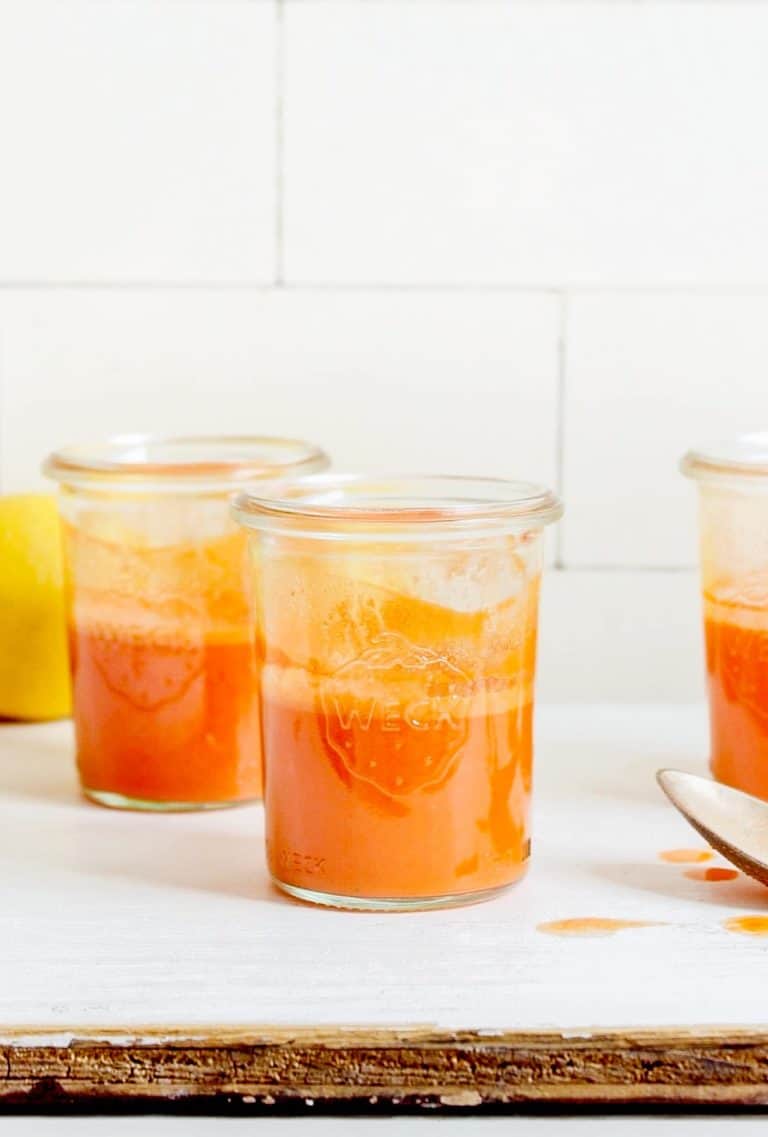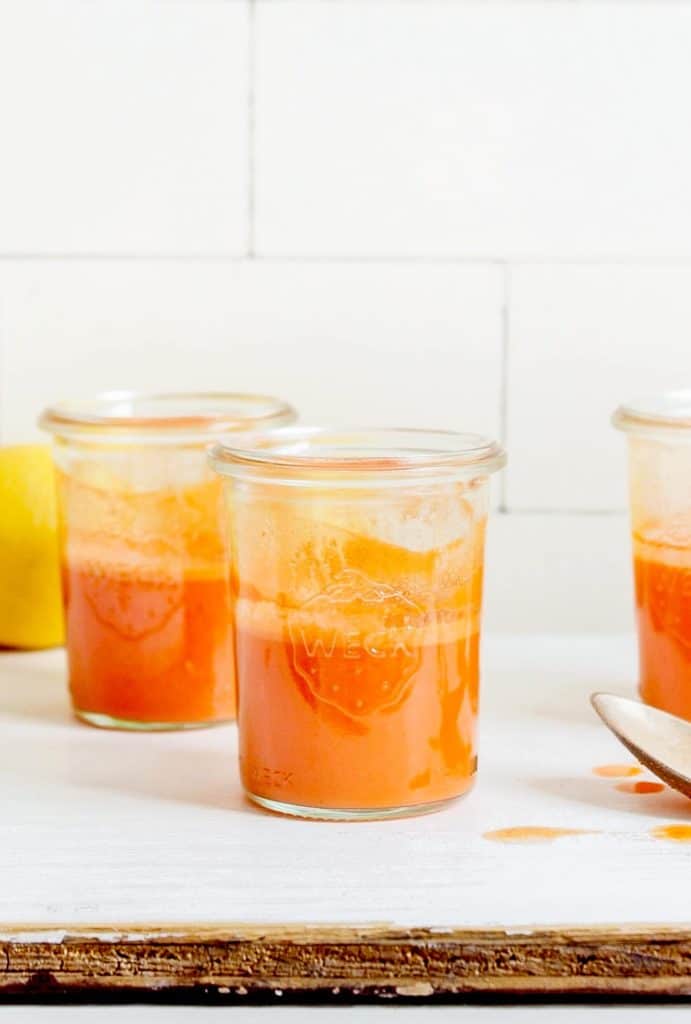 Colds are always annoying but they're even worse when it's hot outside! Keep your immunity on guard with these juice shots made with carrots, ginger, lemon and garlic.
Immunity Juice Shots from With Food and Love
13