This post brought to you by Tazo® Tea. The content and opinions expressed below are that of Hello Glow.
There is a cup of tea for any mood and every ailment. Whether it's green, black, oolong, white, pu'er, or herbal, tea has been used for ages to help the body stay healthy, inside and out. While the choices for filling your cup of tea are endless, a great place to start is with the beautiful blends from Tazo® Tea. The unique and tasty combinations from Tazo are made with high quality tea leaves, herbs, and spices. So pick a blend that matches your moment and enjoy its inside-out benefits with a perfectly brewed cup and a refreshing tea face mist.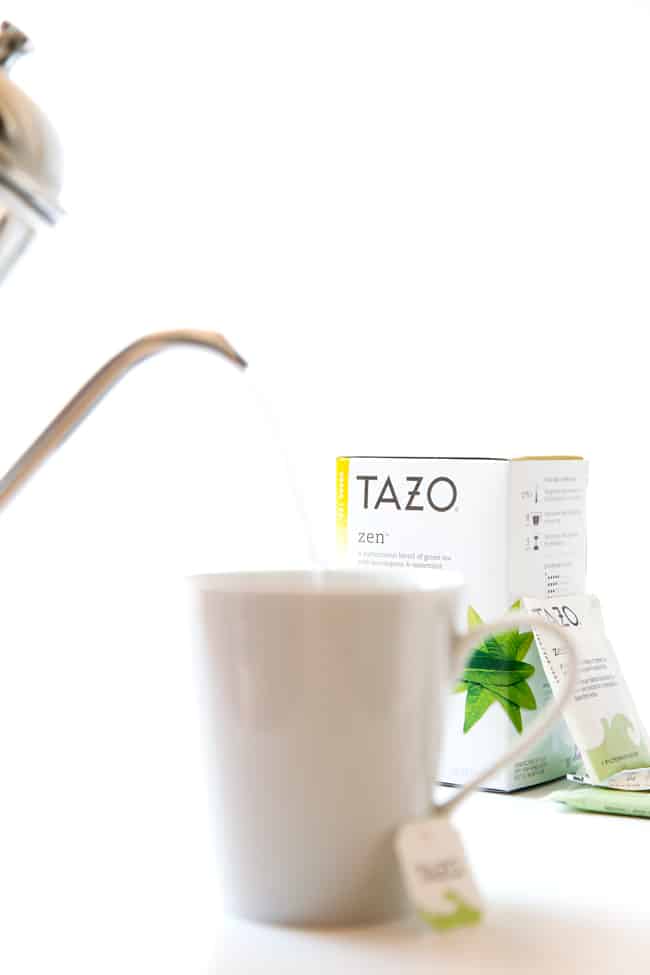 Inside: The Perfect Cup of Tea
As you already know, the benefits of a hot cup of tea go deeper than the delightful flavors and smells.
Green tea specifically contains an amino acid called theanine, which can help improve mood, relax the body, and even aid in treating high blood pressure. Try Tazo's Zen™ green tea with lemongrass and spearmint for a fresh, stress relieving cup to focus your mind and keep you alert and calm.
Not all tea is prepared the same way! Start with 8 ounces of fresh, filtered water and follow these steep times as guidelines, adjusting to your taste.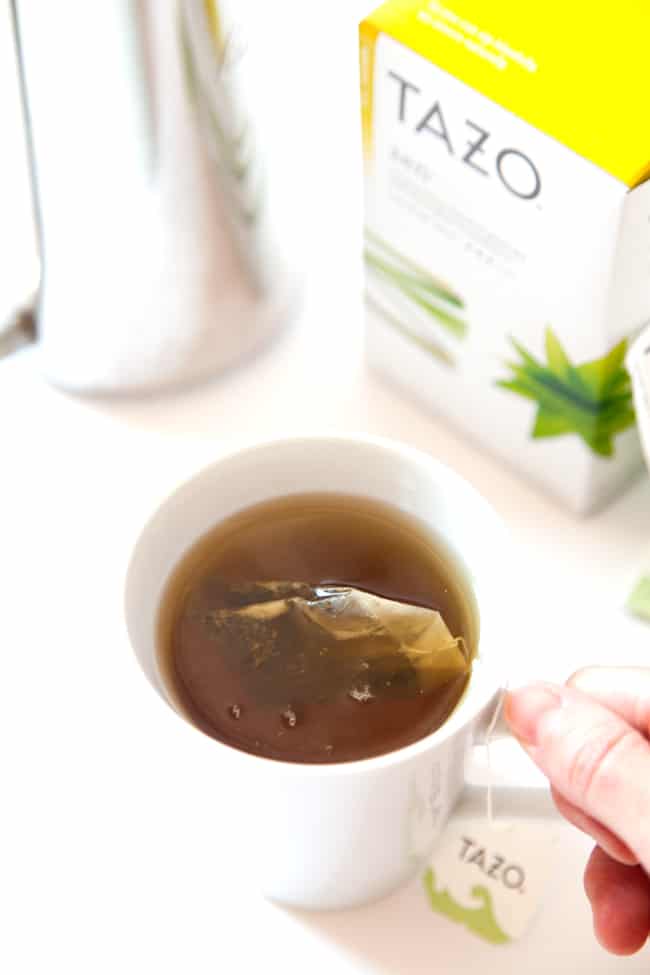 Black tea, like

Awake™ English Breakfast

:

Bring water to boil (212 degrees) and pour over tea bag. Steep for 5 minutes.

Herbal tea: Bring water to boil (212 degrees) and pour over tea bag. Steep for 5 minutes.

Green tea: Bring water to boil (175 degrees) and pour over tea bag. Steep for 3 minutes.
When your tea has reached your desired strength, remove the tea bag and #SipJoyfully, knowing that it is doing wonders for your body!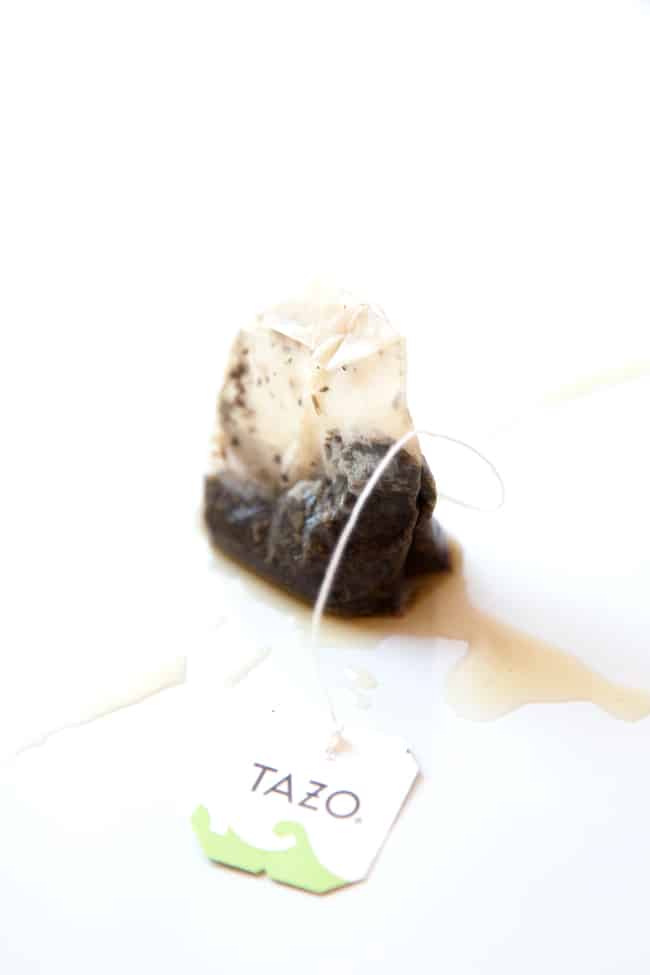 Outside: Refreshing Tea Face Mist
Now that you've taken advantage of the internal benefits of your cup of Tazo tea, it's time to give your skin a chance to enjoy it as well. Tea is a powerful ingredient to incorporate into your skincare routine because it helps calm puffiness, redness and inflammation all while moisturizing and toning.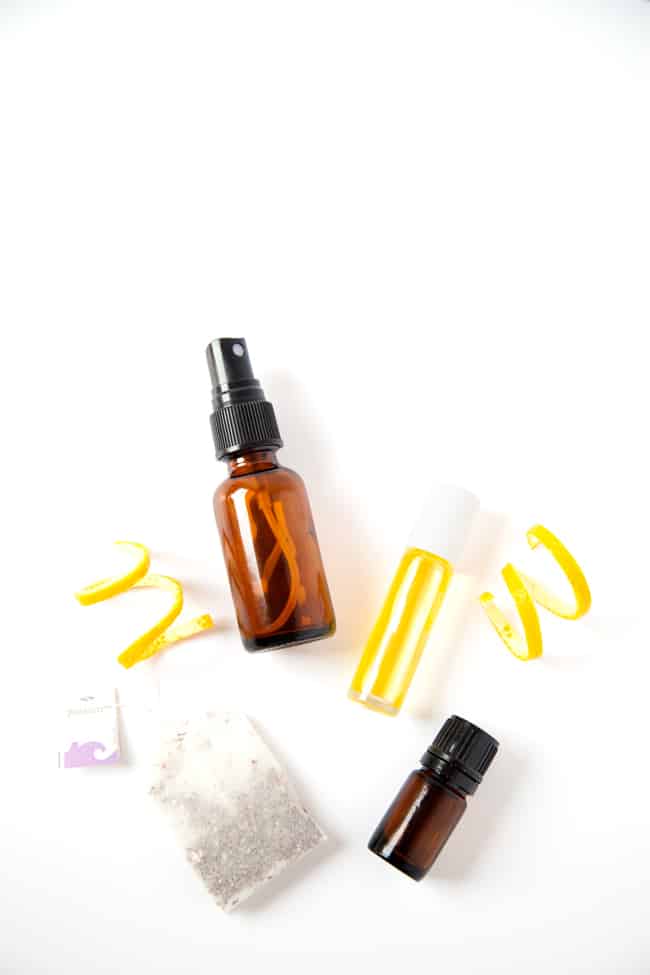 To make the most of these natural characteristics, mix together this refreshing tea face mist using your favorite blend. If you often find yourself looking for an extra dose of energy and excitement throughout your day, Tazo's Passion® blend is an excellent choice! The vibrant combination is a natural mood lifter with its combination of orange peel, passion fruit, hibiscus, and rose hips. You can also boost these properties by adding a few drops of orange or rose essential oils to the mist. Carry this refreshing spray with you throughout the day so you can spritz it on your face any time you need an extra lift!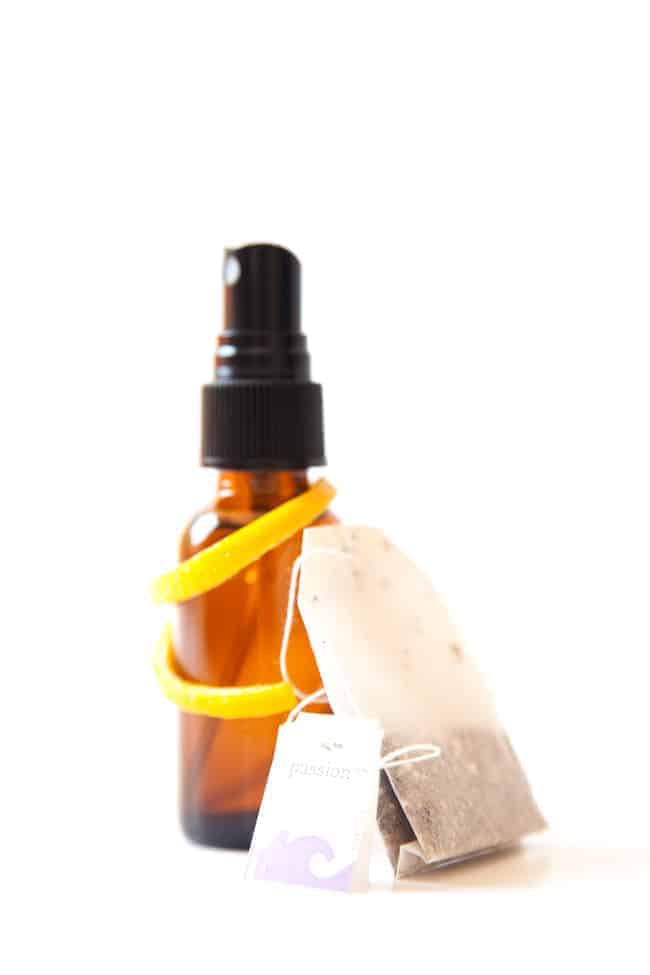 Brew a cup of your Tazo blend of choice (see instructions above).

While you are letting your tea cool, pour 1 teaspoon fractionated coconut or jojoba oil to a small, clean spray bottle.

Add 5-10 drops of essential oils to emphasize the effects you want to highlight in the tea blend.

Fill up the bottle with your cooled tea, leaving just enough room to screw on the spray topper.

Shake to combine.

Give your face a light mist as often as you'd like!

Store in the refrigerator for longevity, use within a few weeks.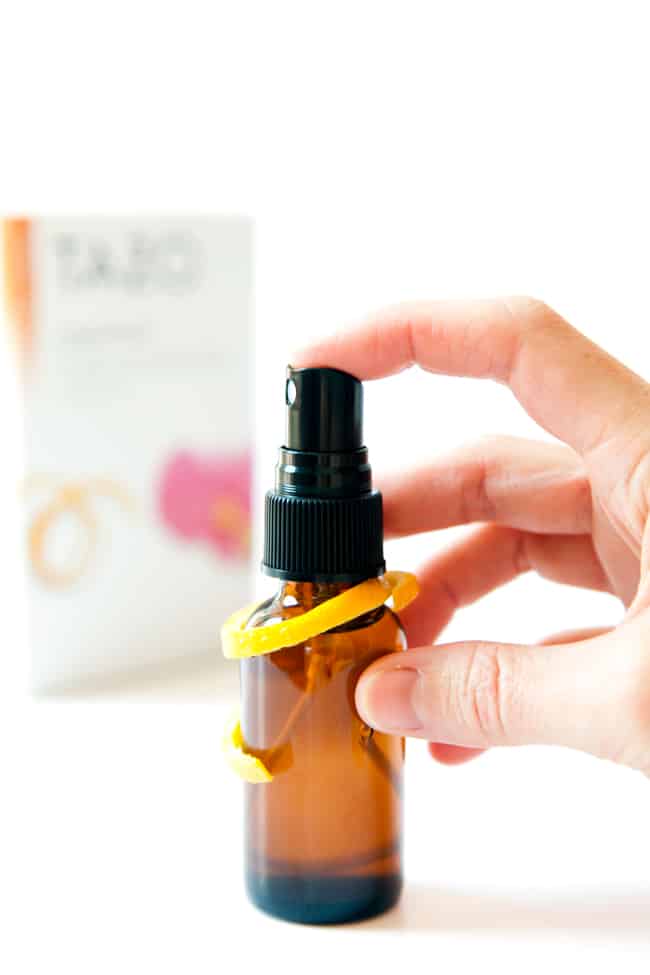 Want to enjoy the benefits of Tazo Teas for yourself? You can find your perfect blend in many of your local grocery stores, or browse directly on the Tazo Tea website. Discover more about Tazo® teas by following their fun and engaging feeds on Twitter, Facebook, Instagram and Pinterest!
9