Are you one of those people who loves to sit down to a home cooked dinner every night but hates to cook? While a personal chef might be a nice solution, these healthy 20-minute dinners are the next best thing. No matter how busy you are, you can fit in 20 minutes for cooking, right? With fresh, seasonal ingredients and minimal cook times, these dinners were made for summer.
(PS – If you're looking for more summer dinner ideas, be sure to check out these no-cook dinners from our favorite food bloggers.)
1 / 5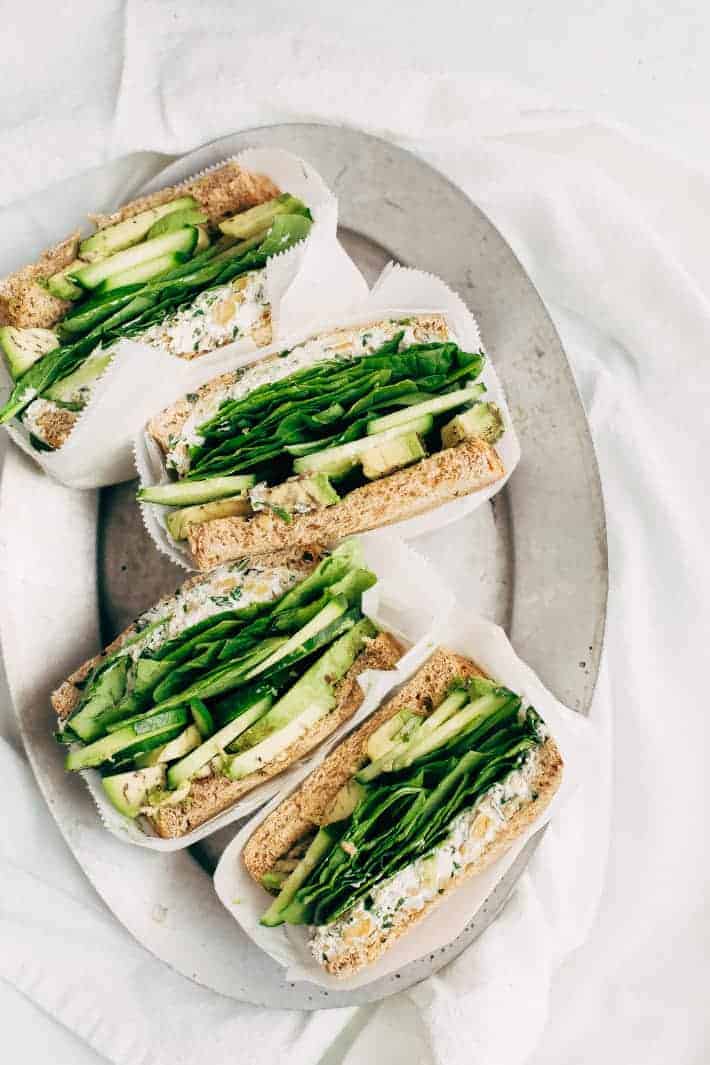 No cooking required for these veggie-packed meatless sandwiches—and the green goddess chickpea spread will make good use of your summer herb garden too.
Smashed Chickpea Green Goddess Sandwiches from Little Spice Jar
1