I realize this makes me sound like a living, breathing Cathy comic, but brownies are my weakness in life. No matter how hard I try to eat healthy, I pretty much always cave when there's a brownie in front of me. They're chocolatey! They're chewy! (At least the good ones are—you can miss me with those crappy cake brownies.) And they have that delightful little bit of crunch on the top. So good.
Luckily, there are ways to make brownies a little more virtuous. Cut down on the sugar, swap in a whole grain flour, or add some superfood goodness in the form of matcha powder. Scroll down for some (almost) healthy brownie recipes from a few of our favorite food bloggers.
5 Healthy Brownie Recipes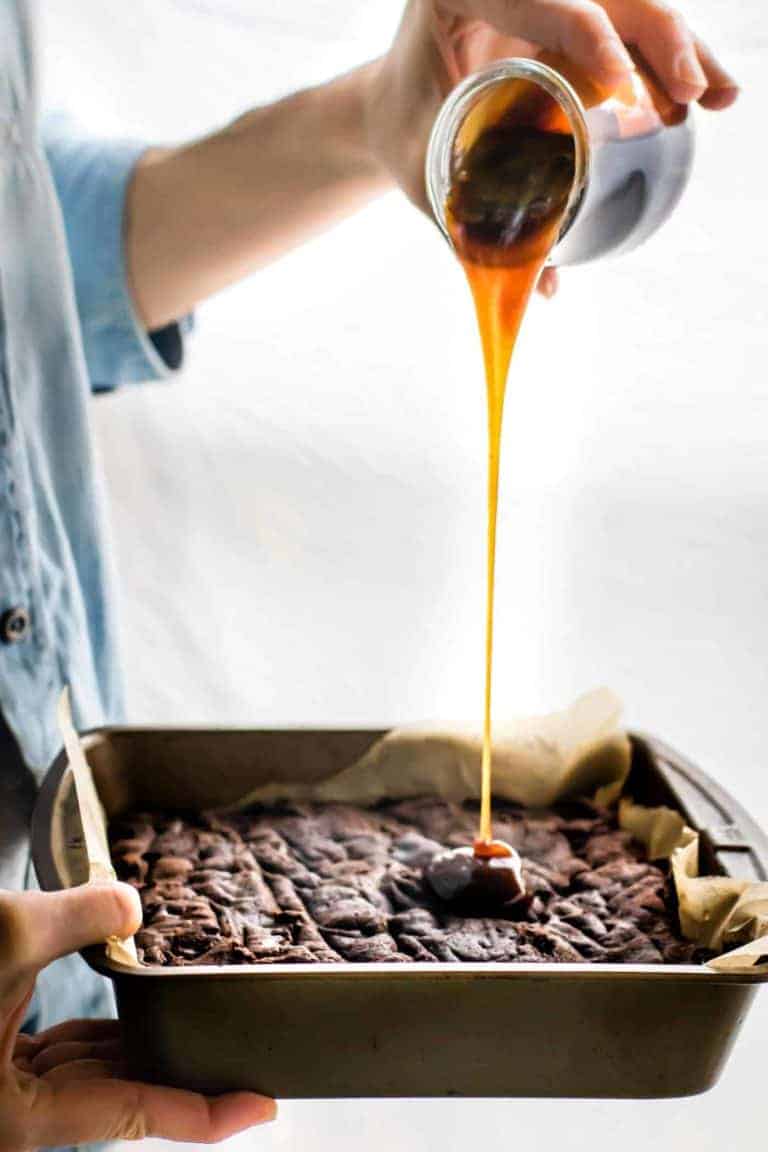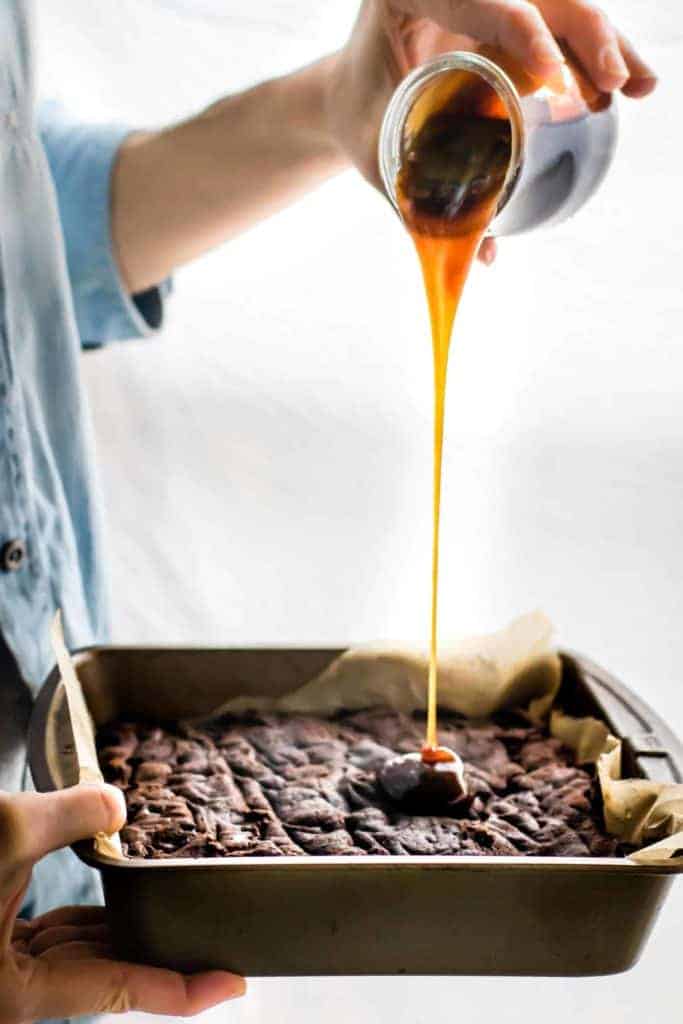 Oh, hello amazing salted caramel sauce! These brownies aren't just vegan, they're also paleo—instead of wheat flour, they're made with a blend of almond and coconut flour.
One-Bowl Vegan Dark Chocolate Salted Caramel Brownies from Cotter Crunch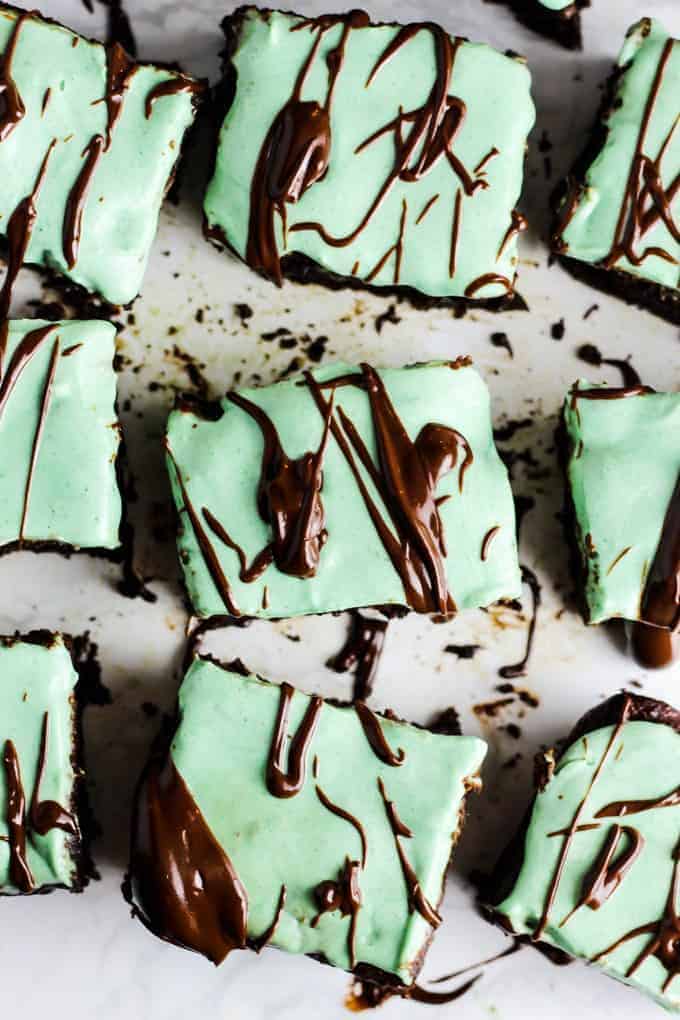 They're vegan, they're gluten-free, and they're topped with a minty coconut cream frosting. These brownies are everything.
Chocolate Mint Brownies from Emilie Eats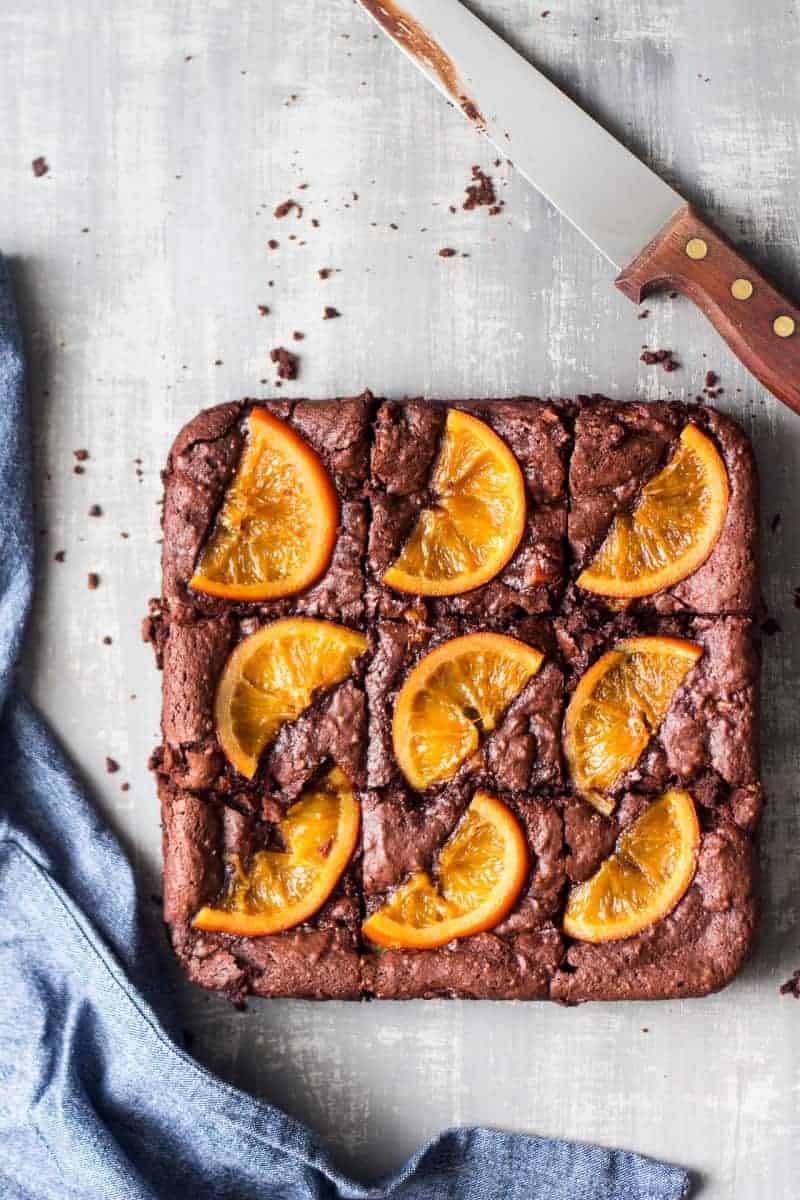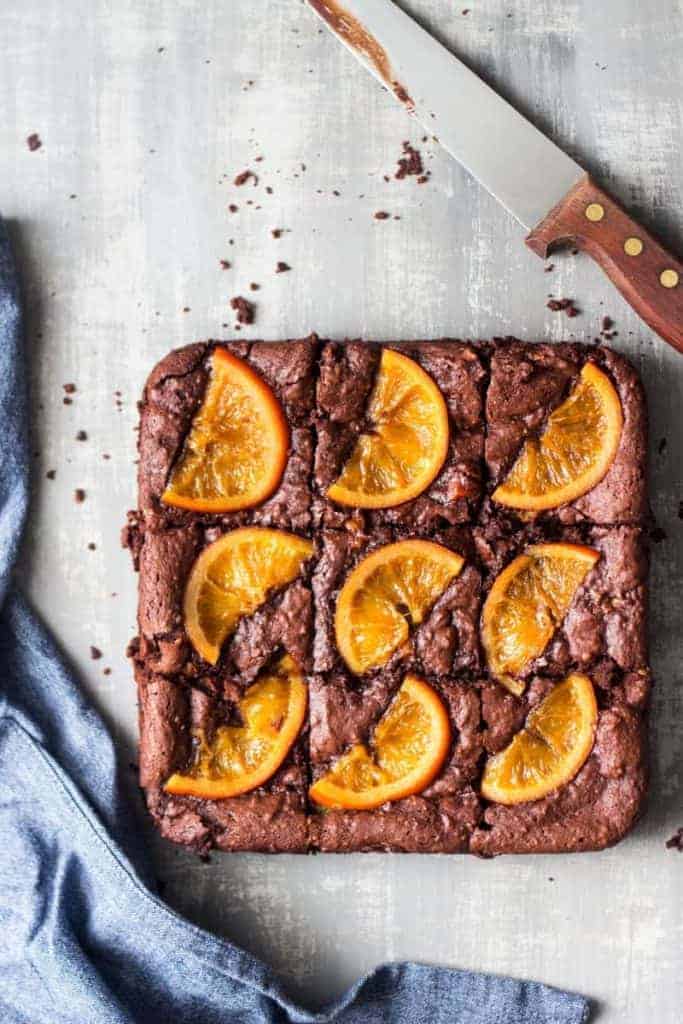 Using aquafaba instead of eggs makes these brownies vegan—and gives them an awesome chewy texture.
Gooey Chocolate Orange Brownies from Lazy Cat Kitchen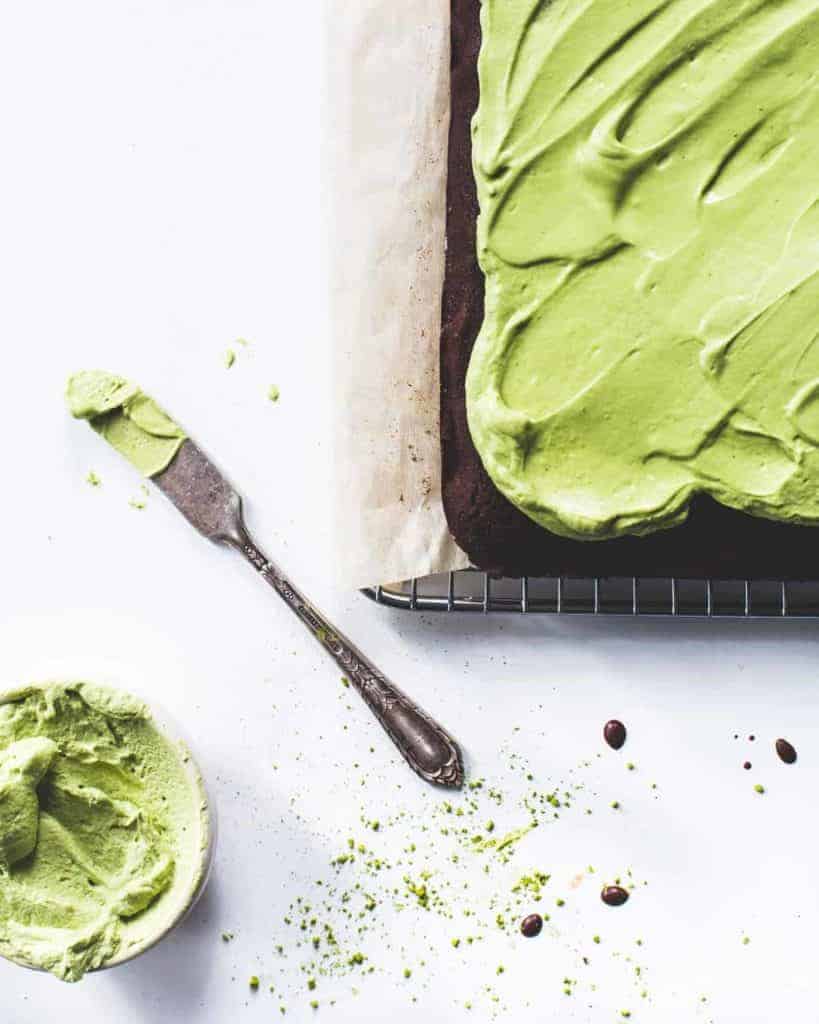 Matcha gives these brownies an antioxidant boost. And who knew you could whip Greek yogurt into a frosting?!
Dark Cocoa Brownies with Whipped Matcha Frosting from Heartbeet Kitchen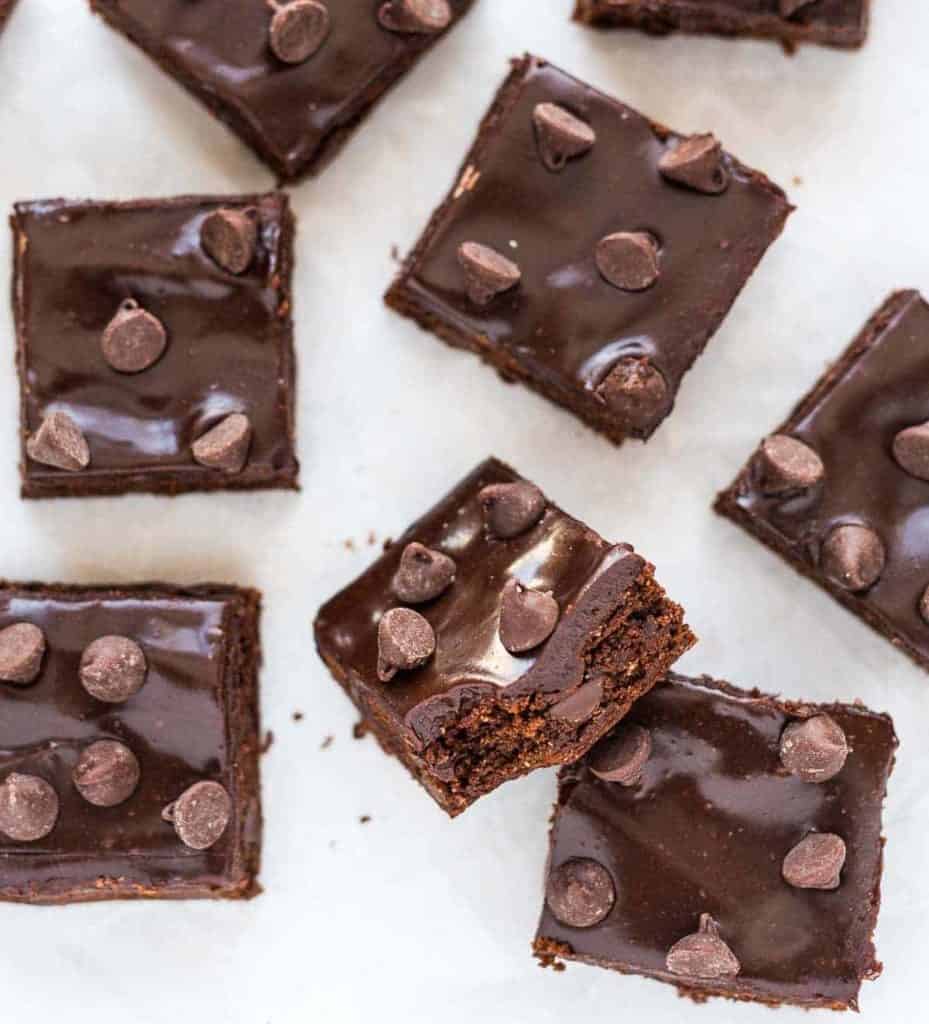 If you have a weakness for those lunchbox brownies that are topped with fudgy icing, you'll love this healthier version made with almond butter.
Paleo Brownies from Well Plated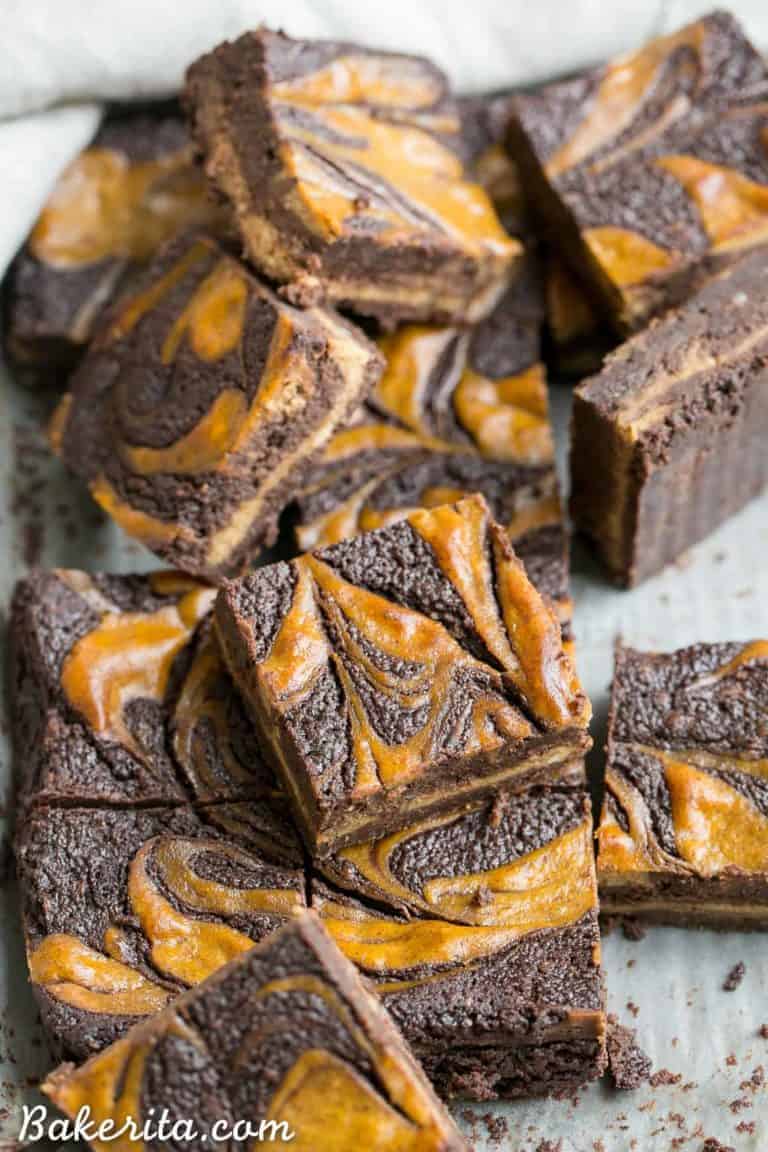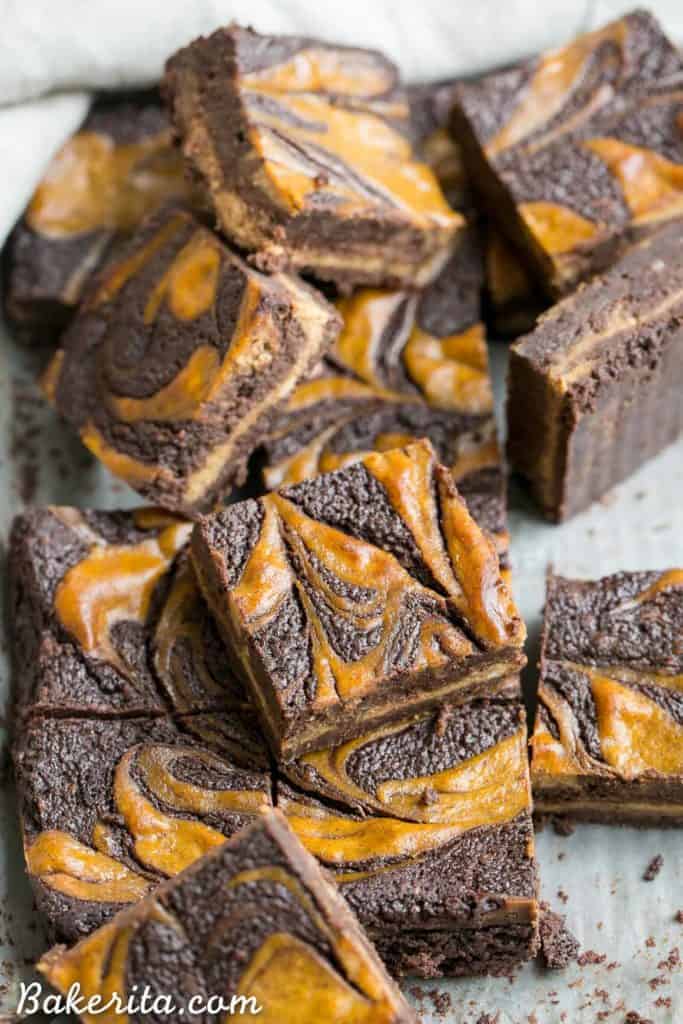 Made without refined sugar or gluten, these pumpkin brownies are perfect for all those occasions when you can't decide between cheesecake, pumpkin pie, or brownies. (Which is like everyday, right?)
Pumpkin Cheesecake Brownies from Bakerita
2