With all the excitement of running to the Christmas tree and opening gifts I like to be prepared when it comes to our Christmas morning menu. Make-ahead dishes are my fave; it's so nice to just pull dishes out of the fridge or oven as everyone is sitting down to eat. There are endless recipes out there – it's so hard to choose what to make! Here are six of our favorites for the perfect Christmas morning menu.
Healthy Christmas Brunch Menu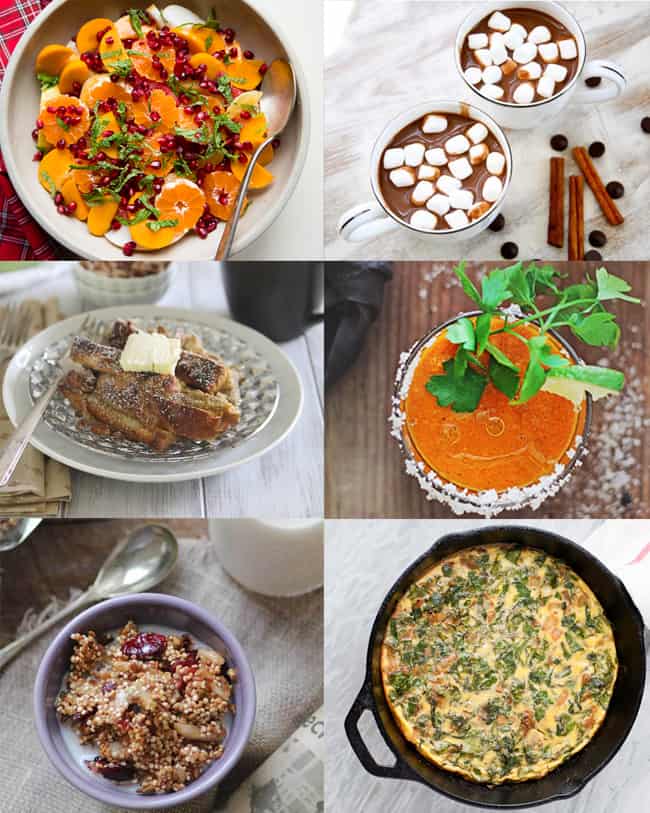 I usually stick to a pretty basic menu that includes a fruit salad, some kind of breakfast casserole (could be bread- or egg-based), eggs or baked goods (depending on the casserole), a granola (which you can pair with yogurt, milk or non-dairy milk), maybe some roasted potatoes, bacon or sausage, and a few fun drinks.
This menu covers all the bases and gives everyone plenty of options for the perfect Christmas breakfast!
Healthy Christmas Breakfast
1