A few months ago I wrote about condiments you can make at home instead of buying. But why stop there? There are so many things you can skip at the grocery store and make in your own kitchen. Things like: Cool Ranch Doritos! (Yes, seriously. Scroll down for the recipe.)
While making DIY versions of your favorite chips and crackers means you have to put in a little more effort, the advantage is that you can adapt them to your diet and tastes. Don't eat dairy? Make Cheez-Its without cheese! Trying to avoid added sugar? Jello is easy to make with fresh juice.
Ready to get started? Here are some healthy copycat snack recipes to bookmark.
1 / 8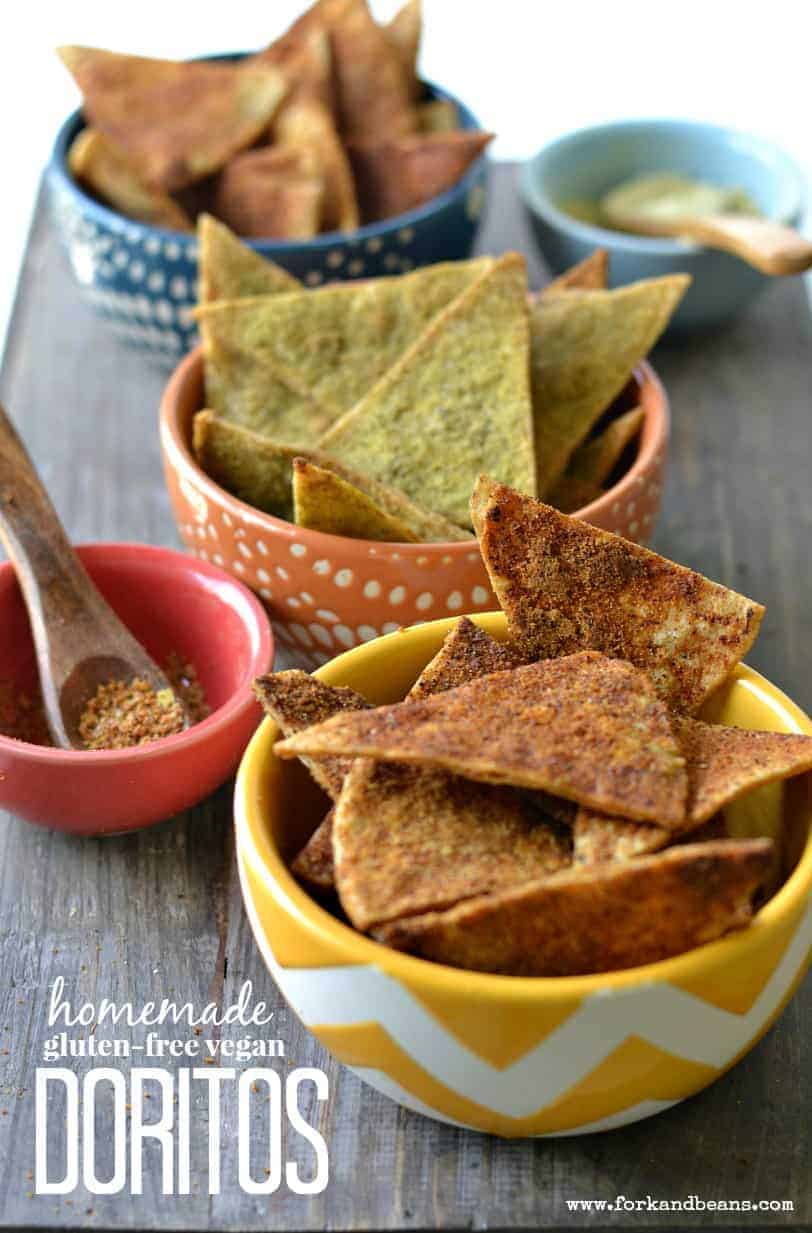 Cara from Fork and Beans is a total hero when it comes to healthier remakes of name-brand snacks. She even came up with 3 seasoning blends for these baked Doritos—Spicy Taco, Cool Ranch, and Nacho Cheese!
Homemade Vegan Doritos from Fork and Beans
5