It's really not my best personality trait, but I am tightly wound. Like, to the extreme. So when it comes to holiday entertaining, I need a plan that keeps chaos and unexpected snags to a minimum. Having company over stresses me out and having to juggle making eleventy-billion different dishes while guests are mingling a few feet away is pretty much my worst nightmare.
However! I've found a strategy that works for me. It involves carefully planning a combination of recipes that can be made in advance and recipes that come together in minutes—which allows me to choose one or two show-stopper recipes that take a little more time and attention. If those recipes are healthy, even better. While I definitely believe it's just one day and you shouldn't be afraid to indulge, you do still need to leave some room for pie, right?
These effortless Thanksgiving sides are the perfect way to utilize this strategy. Cranberry sauce that's made in the Instant Pot frees up real estate on the stovetop, where you can sauté green beans; fresh fall salads are in the fridge ready to go while carrots are roasting to caramelized perfection in the oven alongside your turkey.
Can't you just feel your stress melting away? You got this!
1 / 9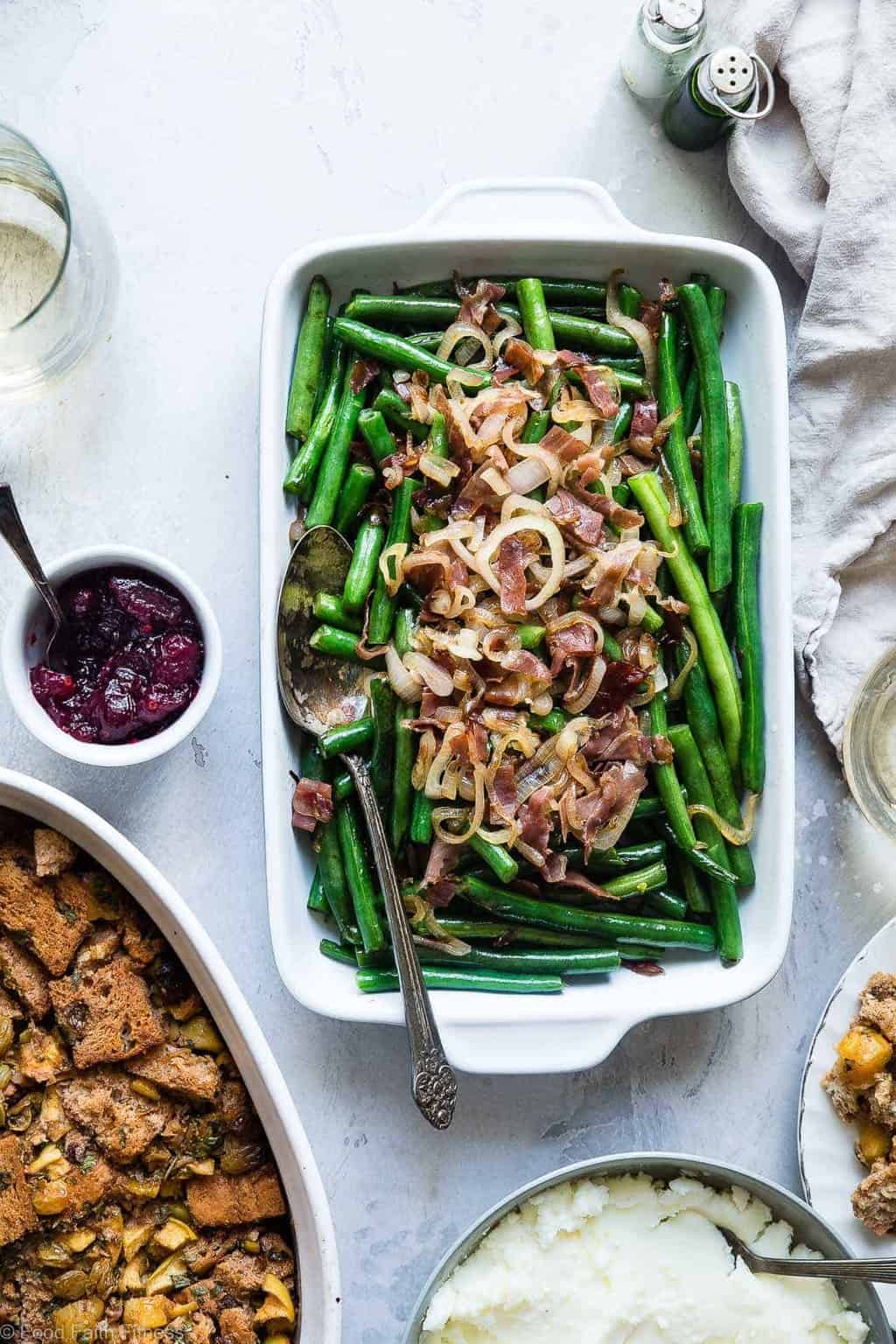 We all love green bean casserole, but if you don't have a double oven, coordinating the stuffing, turkey, and casseroles can be stress-inducing. So save yourself the headache and make green beans on the stovetop. This keto-friendly recipe cooks in less than 10 minutes.
Easy Sautéed Fresh Green Beans with Crispy Prosciutto from Food Faith Fitness
1