It's really not my best personality trait, but I am tightly wound. Like, to the extreme. So when it comes to holiday entertaining, I need a plan that keeps chaos and unexpected snags to a minimum. Having company over stresses me out and having to juggle making eleventy-billion different dishes while guests are mingling a few feet away is pretty much my worst nightmare.
However! I've found a strategy that works for me. It involves carefully planning a combination of recipes that can be made in advance and recipes that come together in minutes—which allows me to choose one or two show-stopper recipes that take a little more time and attention. If those recipes are healthy, even better. While I definitely believe it's just one day and you shouldn't be afraid to indulge, you do still need to leave some room for pie, right?
9 Easy (+ Healthy) Thanksgiving Sides Recipes
These effortless Thanksgiving sides are the perfect way to utilize this strategy. Cranberry sauce that's made in the Instant Pot frees up real estate on the stovetop, where you can sauté green beans; fresh fall salads are in the fridge ready to go while carrots are roasting to caramelized perfection in the oven alongside your turkey.
Can't you just feel your stress melting away? You got this!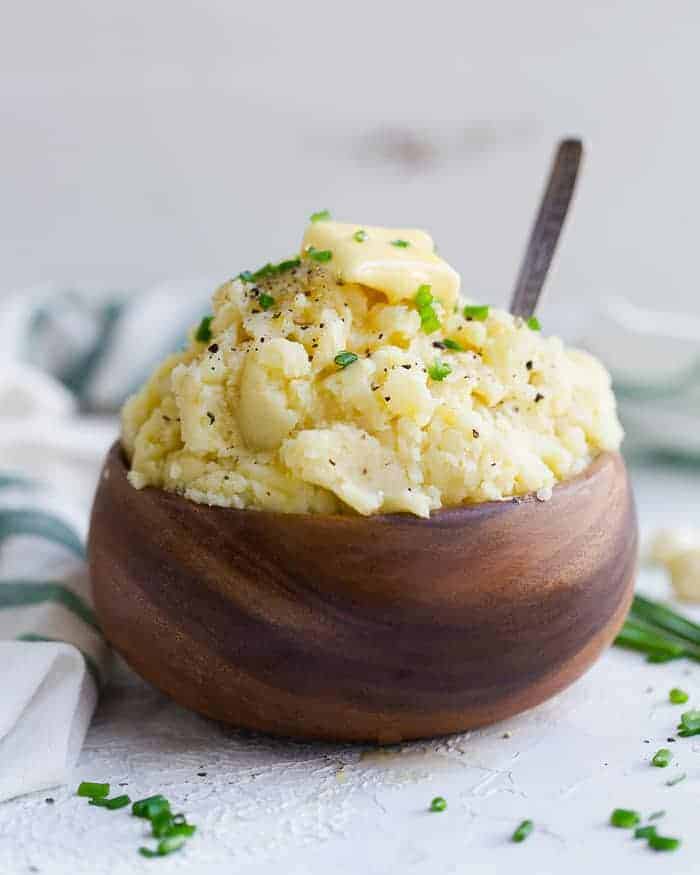 Mashed potatoes are great but bone broth mashed potatoes? They're next level! Absolutely delicious, packed with healthy fats, gut-healing and immunity boosting!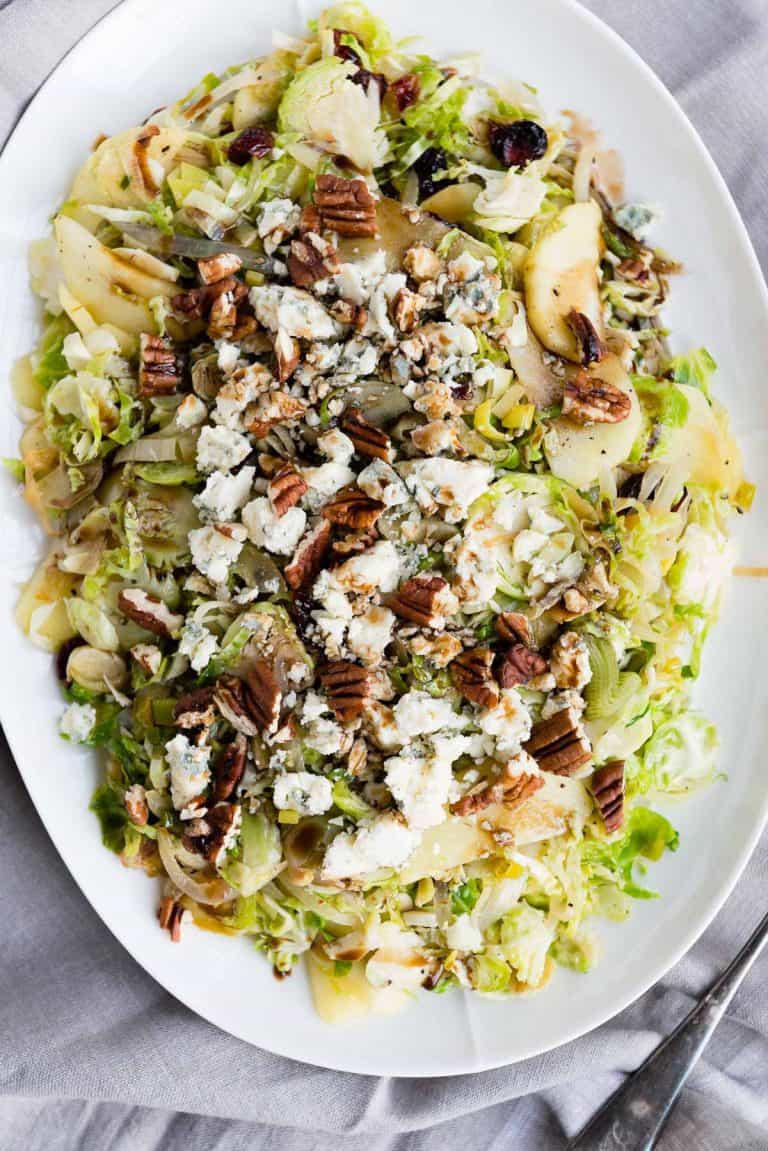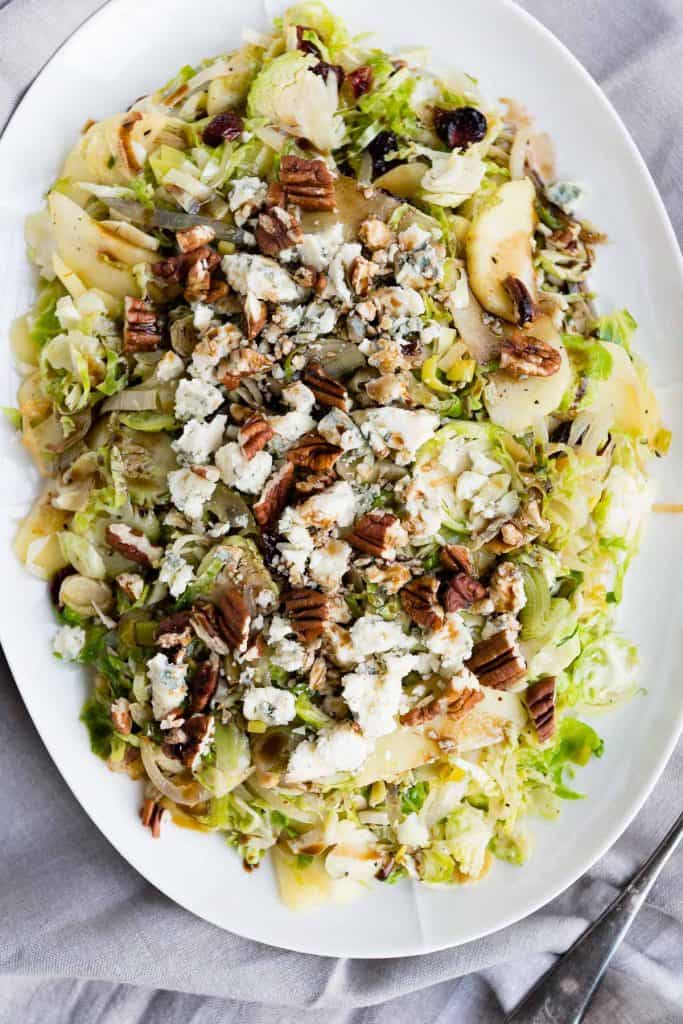 Thanksgiving Brussels sprouts are a classic, and you can't go wrong with a classic. This version takes the best of that and elevates it with gorgonzola and walnuts, for what is going to be your new Thanksgiving staple.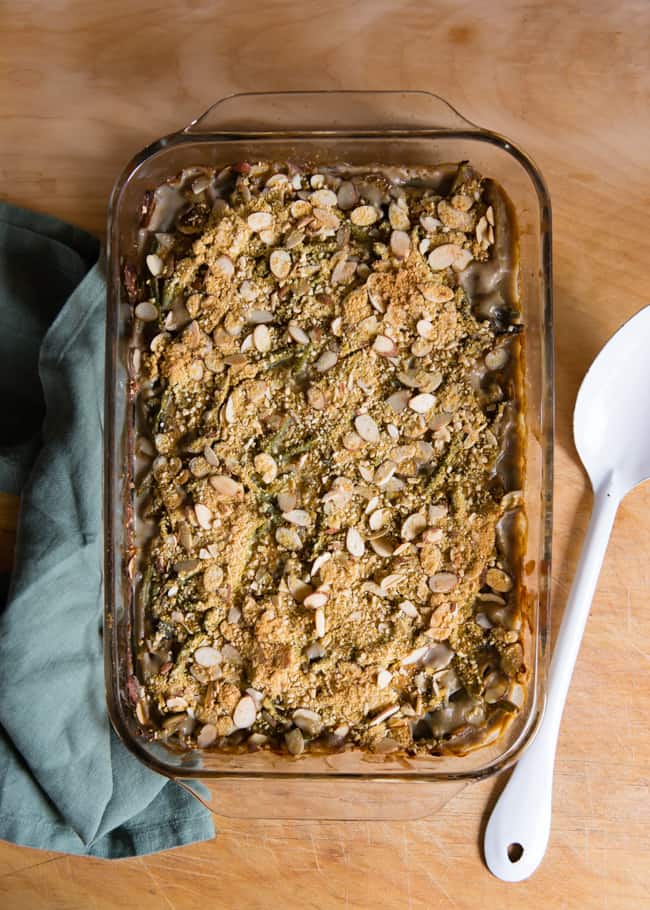 Put a healthy spin on the green bean casserole by using sliced almonds and vegan parmesan instead of fried onions and cheese. It's flavorful and it has a nice texture, but it doesn't make you feel guilty after having more than one portion.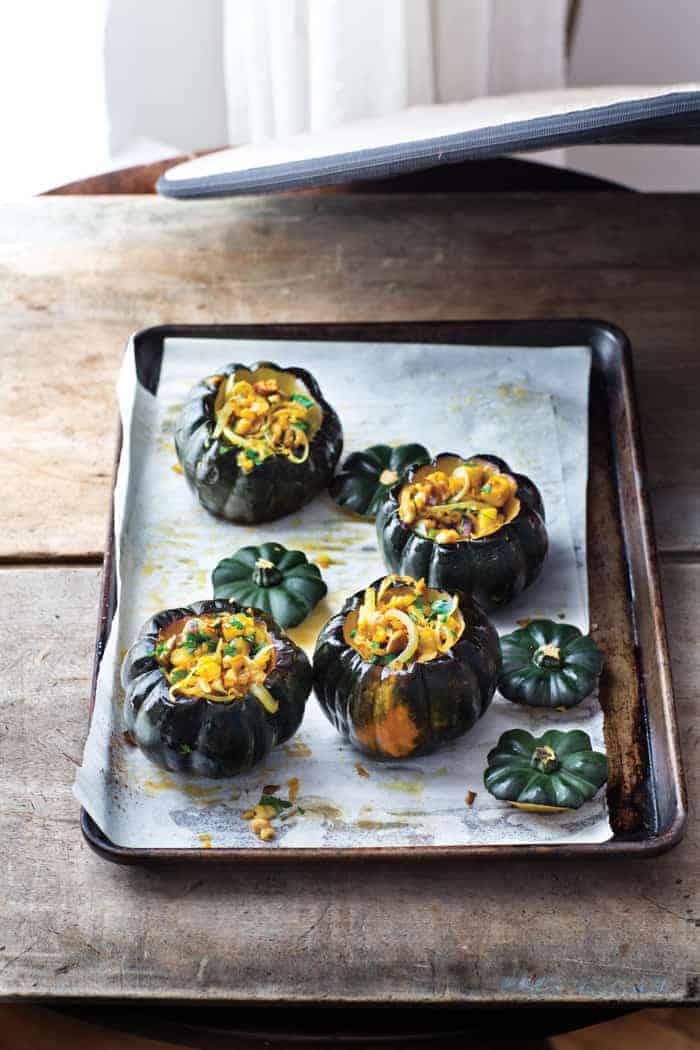 Make these stuffed squash in advance and just pop them in the oven before Thanksgiving dinner! The combination of walnuts, parsnip, apples, curry powder and mushrooms keeps well, and it's so easy to put together.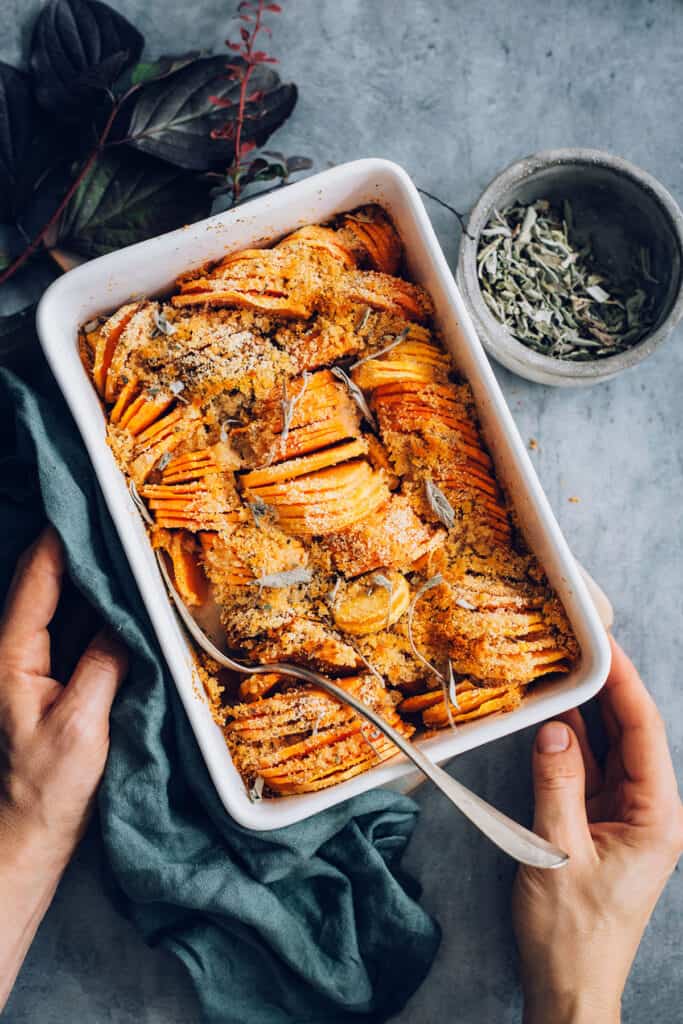 For a vegan, gluten-free Thanksgiving side dish that is anything but boring, picture this: a sweet potato casserole enriched with coconut oil, garlic, and just enough sage to make it stand out.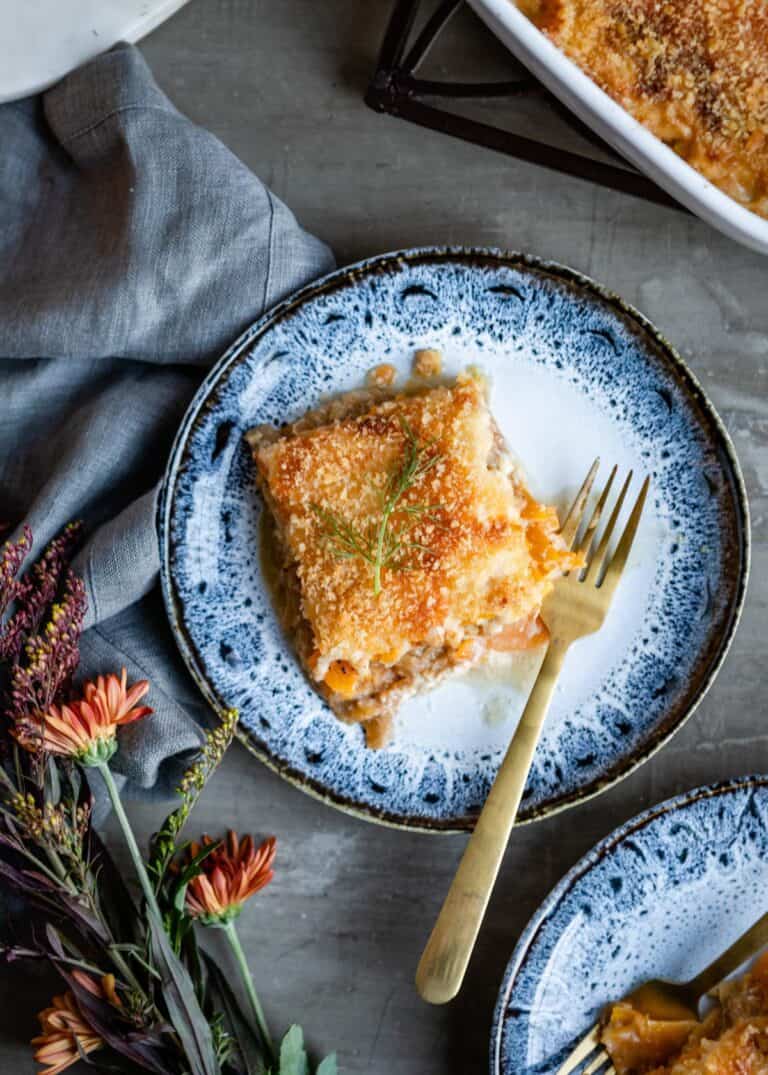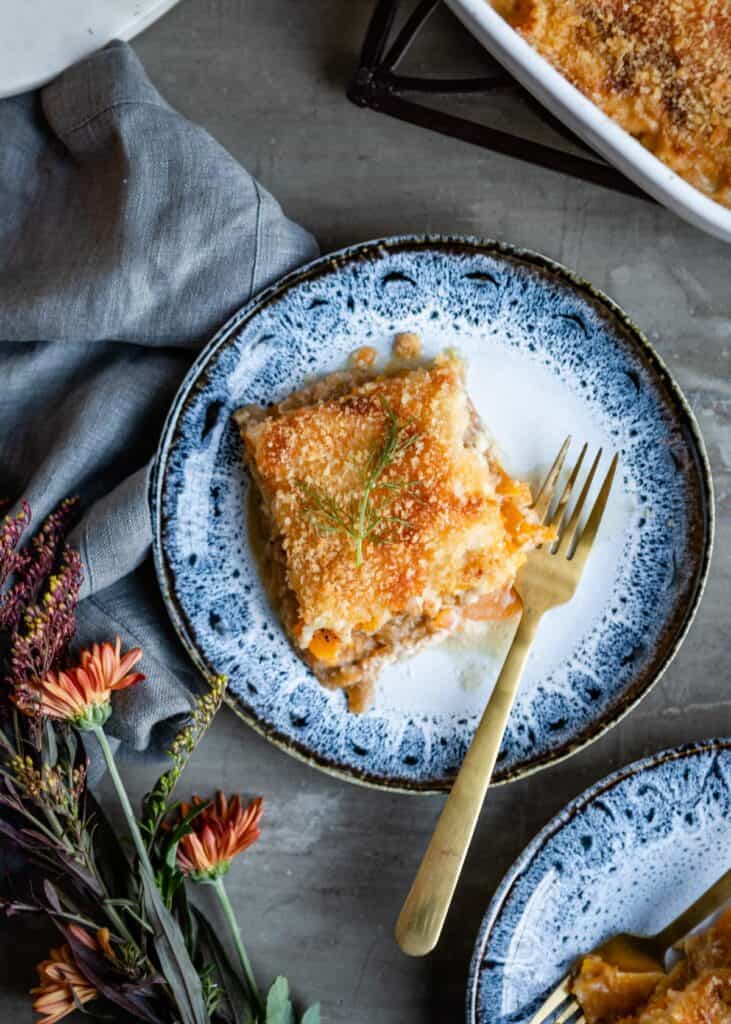 You may not consider fennel for Thanksgiving, but the caramelized version will change your mind! The taste is milder, and it plays well with the butternut squash and the Gruyere cheese. This recipe can be made in advance, so it's perfect for bringing to a Friendsgiving, and the leftover hold well, too.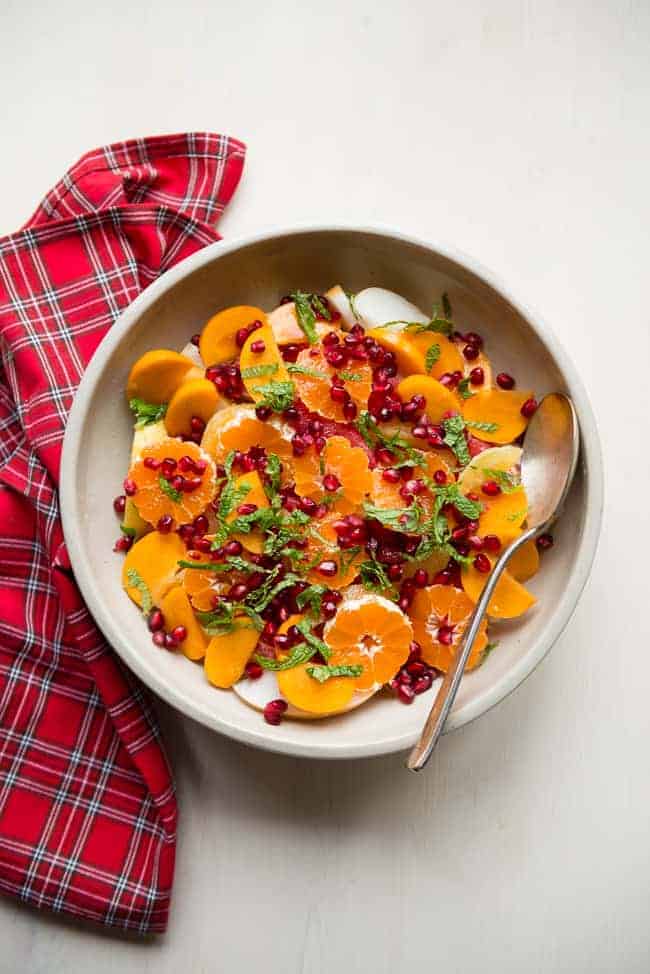 Winter fruit are totally underrated! You can make a delicious salad with grapefruit, orange, pear, persimmon, pomegranate and mint, which is not just a good side dish or appetizer, but can also work as a healthy dessert!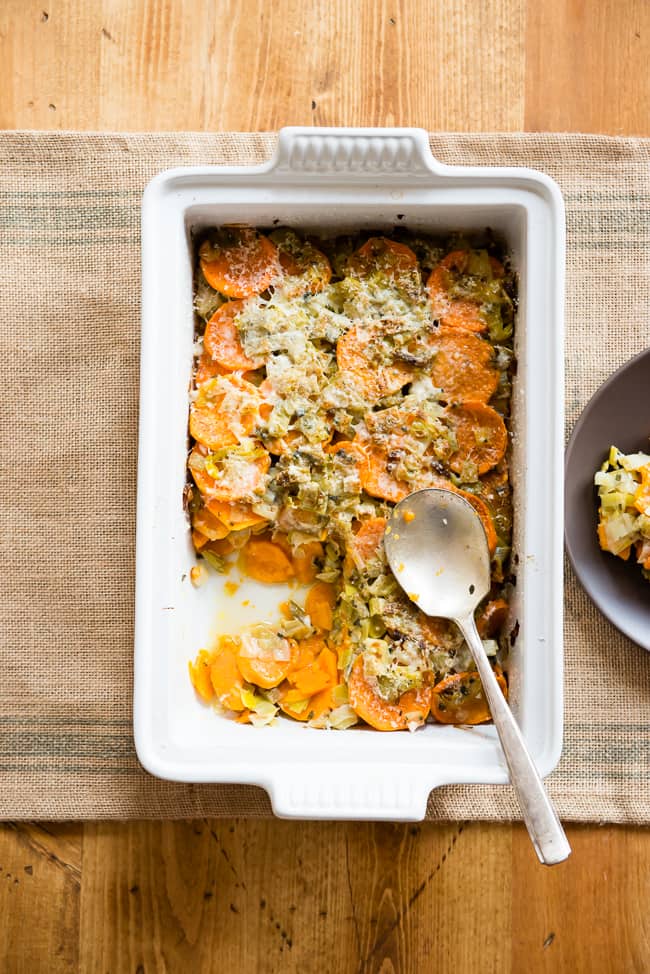 Leeks add extra flavor to this sweet potato gratin, while grated parmesan on top makes it completely irresistible. Butter and cream are completely kept out from this healthy version, but we promise you won't miss them.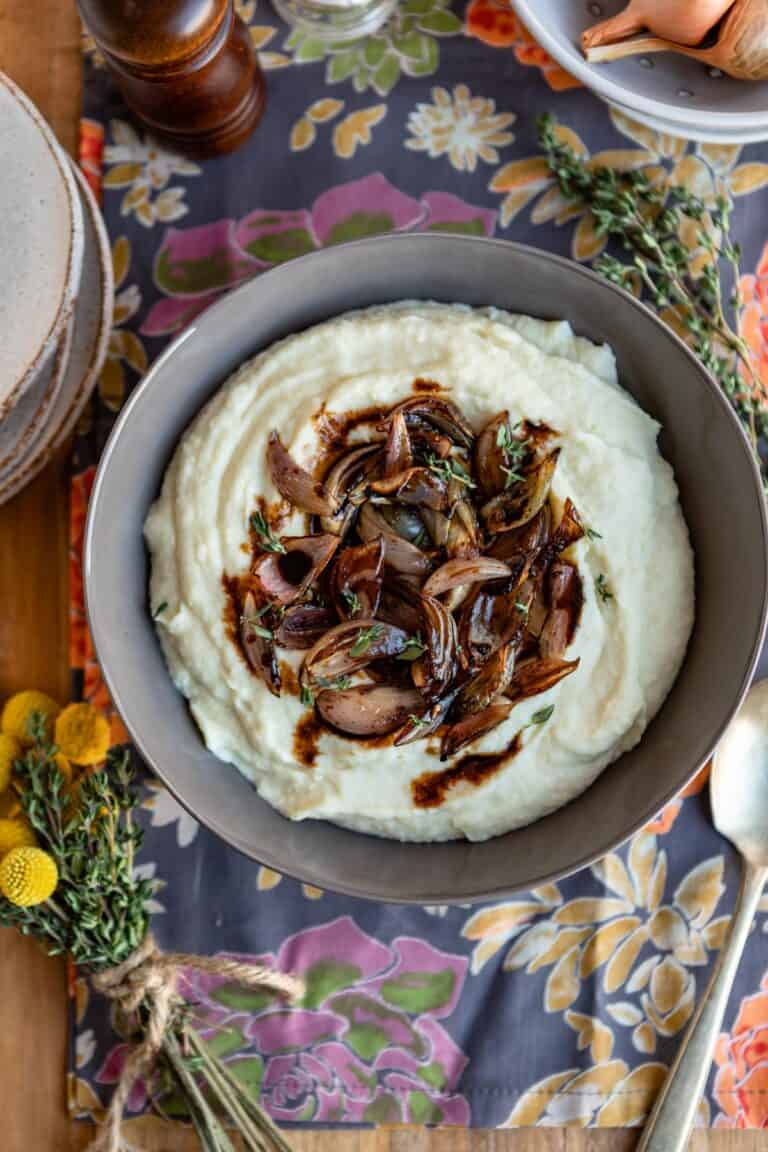 If you're ready to skip the mashed potatoes this year, you should totally go for this celery root puree instead! The flavor is unbeatable, and the balsamic roasted shallots on top are the vegetarian gravy you never knew you wanted.
6