If it wasn't for make-ahead dinners and freezer cooking, I'm pretty sure my family would be subsisting on peanut butter and Chipotle. And it's even harder now that summer is here! Who wants to cut their time outside short to go inside and cook?
Stocking your freezer with healthy meals means you can skip all the time-consuming prep work, pop dinner in the oven, and go back outside until your food is heated up. So easy! And if you need a little inspiration, here are 5 healthy freezer dinners you can make now and eat later.
1 / 5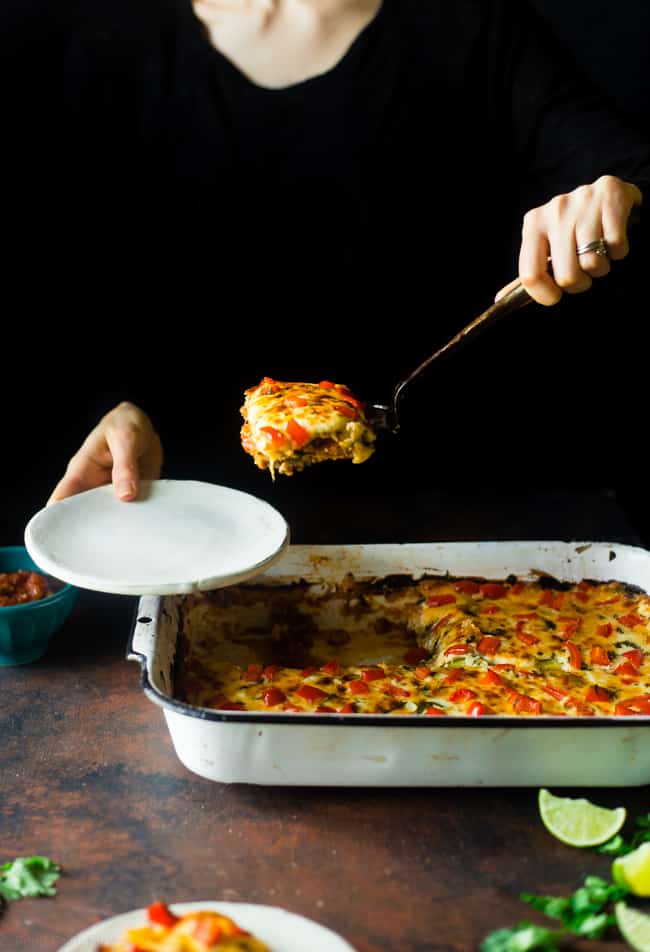 Lasagna is a classic freezer-friendly meal, and even the lightened up zucchini version freezes beautifully. We love this Mexican-inspired spin on it!
Mexican Zucchini Lasagna from Food Faith Fitness
1