Grilling season is in the air – you can literally smell it! It feels great to finally be able to take some of the cooking (and eating) outside, sparing the kitchen from extra heat and steam. Not to mention that grilling is healthier than frying, so we're taking any opportunity to fire up the BBQ these days! (Just don't forget to clean it properly from time to time!)
Scroll down for some easy and healthy grilled dinners to make this summer.
1 / 9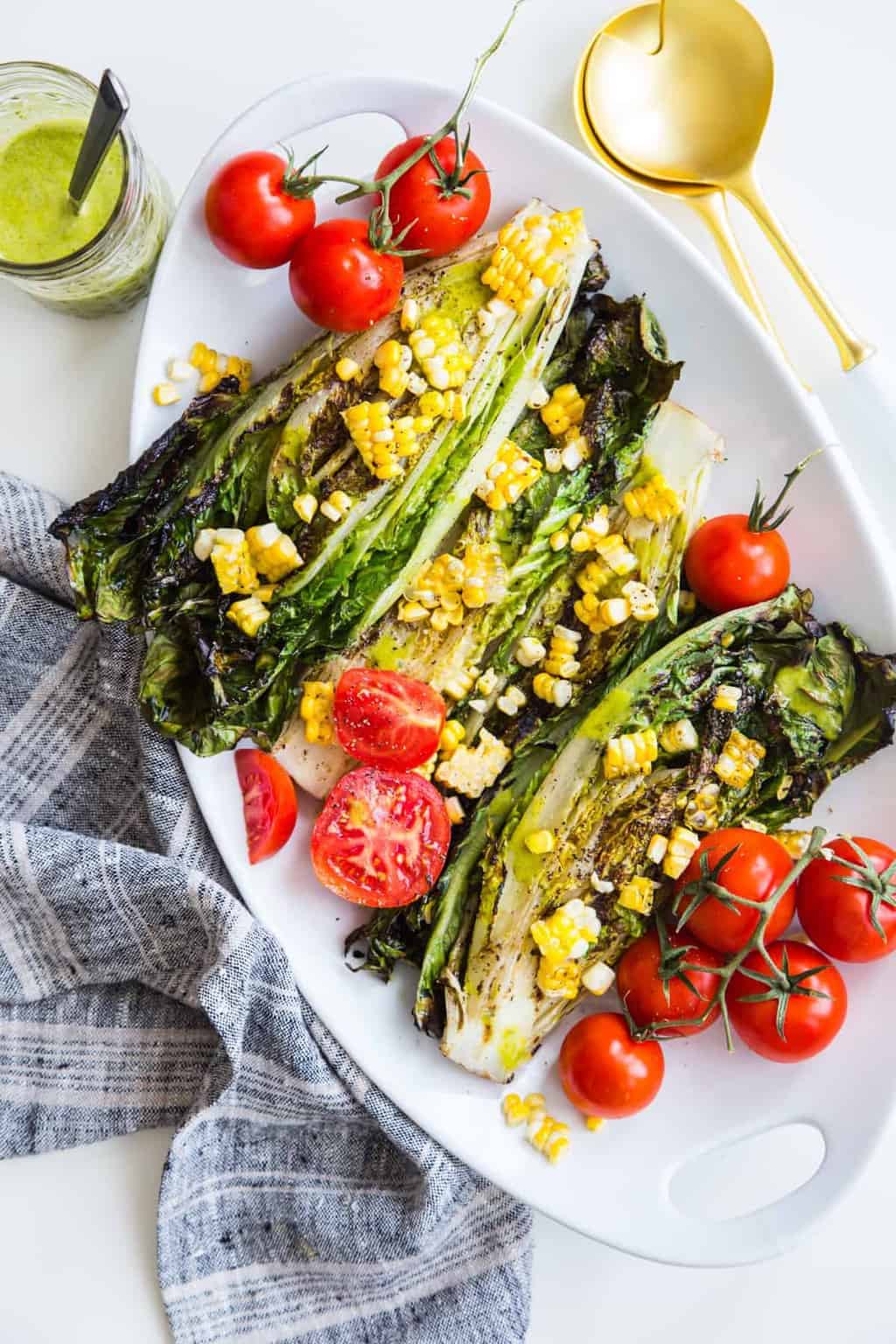 Bring your salads to the next level with grilled romaine! You'll be surprised how much more flavorful it tastes, and how well it pairs with grilled corn and fresh veggies.
Grilled Romaine Salad with Cilantro Vinaigrette from Hello Veggie
27