If you haven't made your own gummies yet, it's time to order some molds and get in the kitchen! They're fun to make and fun to eat—and when you make them yourself, you can cut the sugar, eliminate the artificial colors and flavors, and add all kinds of healthy ingredients for a functional boost. Plus, gummies made with gelatin are fabulous for your skin and gut health. What's not to love?
Here are some of our favorite healthy gummy recipes to help get you started:
5 / 5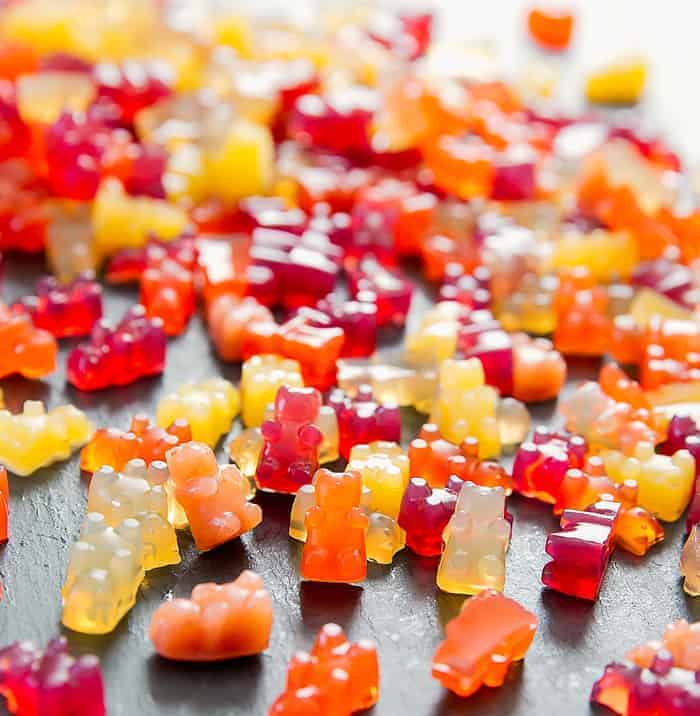 If you're vegan or vegetarian, you'll be happy to know that you can get in on the homemade gummy trend too by using agar powder instead of gelatin. My daughter and I love making this recipe with cold-pressed juice.
Vegan Gummy Fruit Snacks from Kirbie's Cravings
8