We have written a lot about probiotics and gut health here on Hello Glow. And, okay, it's not exactly the most glamorous topic, but it's an important one. It seems like almost every week, there's a new study linking a healthy (or unhealthy) gut biome to other aspects of our health. Probiotics aren't just for digestion—they're for mental clarity, beautiful skin, weight loss, and our immune systems too.
Supplements are a great way to get your daily probiotic fix, but it's also beneficial to incorporate them into the foods you eat too. And if you're not a fan of fermented veggies and kvass, that's okay, because these healthy gut smoothies make probiotics totally palatable.
1 / 5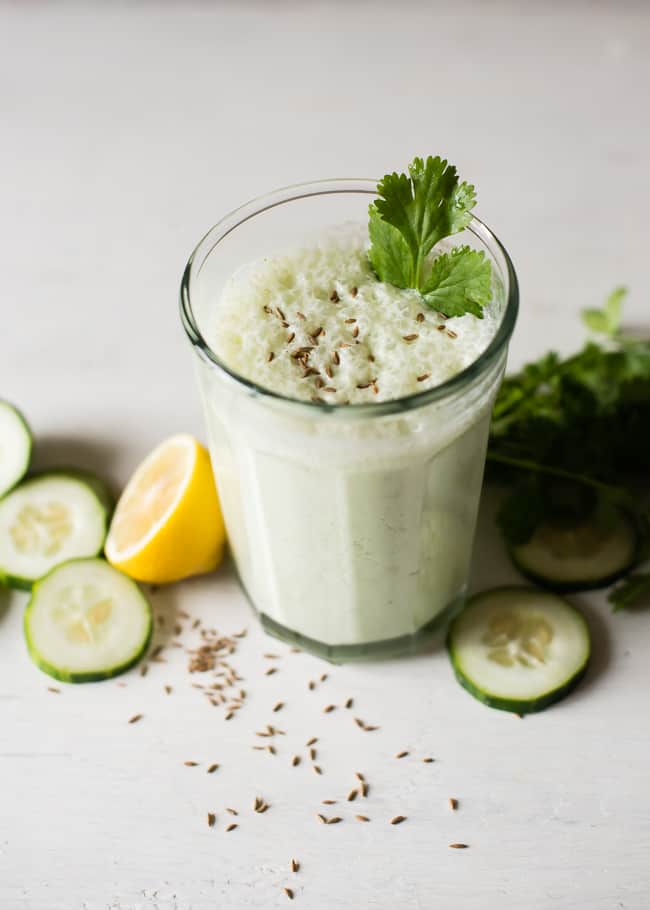 With cucumber, cilantro, lemon and just a bit of cumin, this cleansing low-sugar smoothie is like a savory lassi.
Detox Probiotic Smoothie from Hello Glow
0