This post brought to you by Chobani. The content and opinions expressed below are that of Hello Glow.
Holidays like Labor Day are the perfect prompting to enjoy time with family and friends. But as fun as these get togethers are, all that party food can leave you in need of a detox just to get your body back to normal again. So what if you could share delicious food with friends AND feel good afterwards? Don't shy away from making good memories for fear of a food hangover. Instead, be the one to bring along a crowd pleaser that keeps your hangout healthy! Chobani Mezé Dips to the rescue.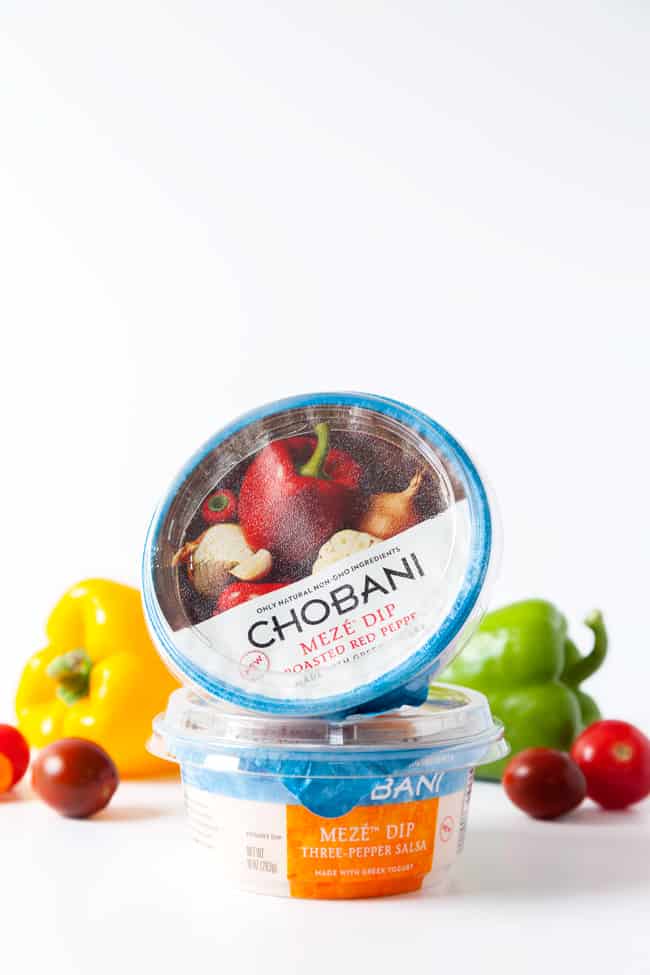 A Snack to Share
I don't know what your holiday celebrations look like, but ours are almost always centered around the food table. From the arrival of the first guest to the last friend to leave, tasty dishes fuel laughter, good conversations, and memory-making. That's where Mezé Dips fit right in. Originally inspired by Turkish snacks that are meant to be enjoyed by a group, Chobani Mezé Dips are the perfect shareable, nutritious additions to the party spread.
These yogurt-based dishes are made with all natural, non-GMO ingredients, plus they are gluten free, Kosher certified and vegetarian friendly so you can serve more of your guests. Combining Greek yogurt, herbs, spices, and veggies, Chobani has created four savory Mezé flavors: Roasted Red Pepper, Three Pepper Salsa, Chilli Lime, and Smoked Onion and Parmesan. To keep my hangout healthy, I chose Roasted Red Pepper, but you can spring for whatever flavor you feel fits your group best.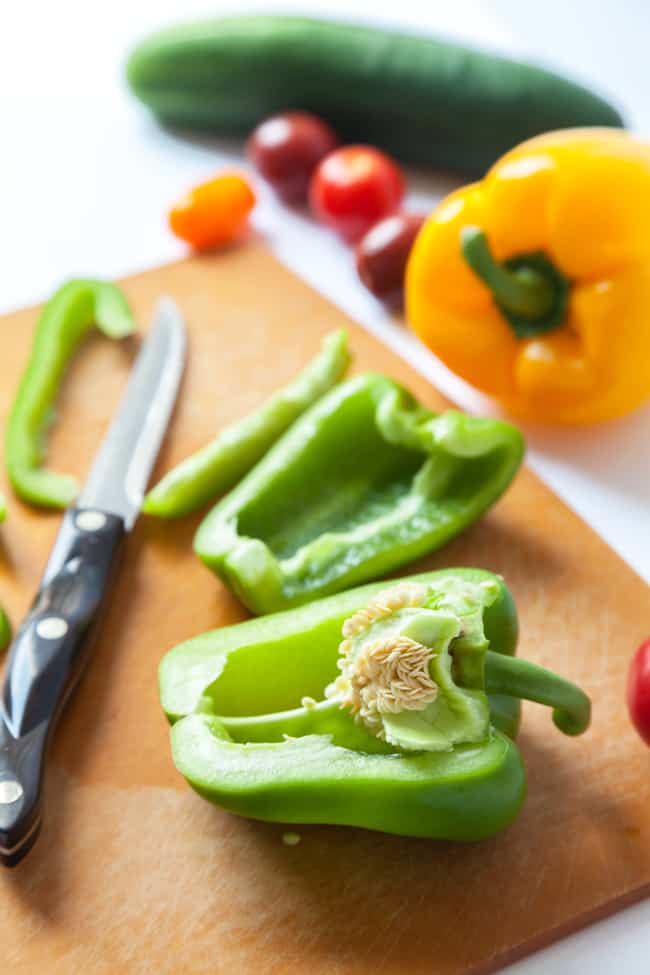 Serve It Up
With Chobani Mezé Dip as your main feature, you don't have to do much to make your party platter complete. All that's left to do now is to surround your dip with munching material! Choose some healthy finger foods that are delicious and fun, but won't leave you feeling weighed down and lethargic. From bright colors to crunchy textures to unexpected flavors, vary your sides so that everyone will find something they love.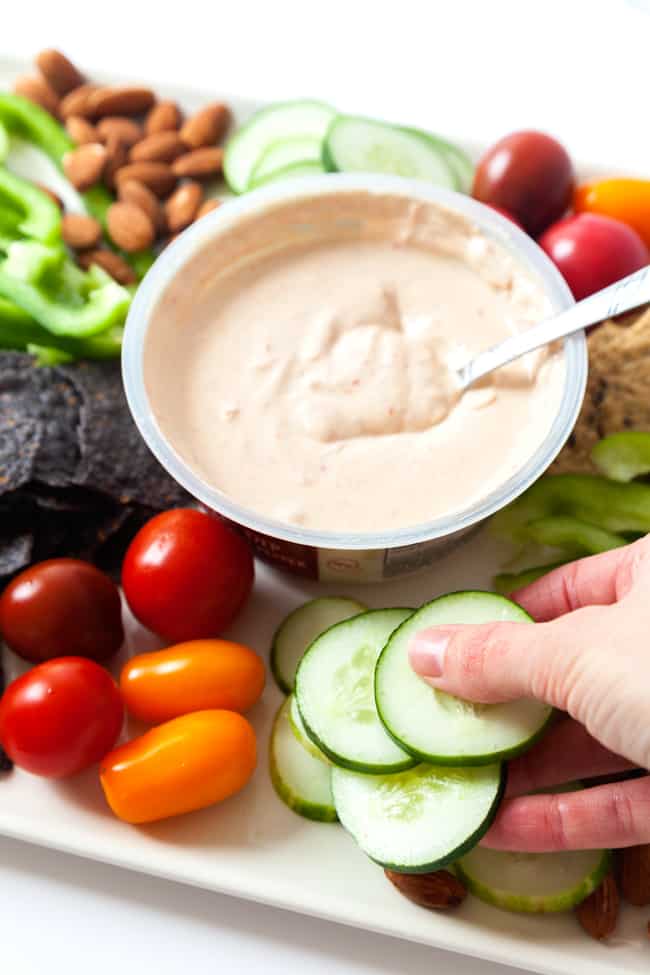 Here are a few simple ideas to get you started, but don't stop here – the possibilities are endless!
Raw Goodness

: bell peppers, cucumbers, carrots, tomatoes, almonds, walnuts

Prepped and Ready

: pickles, artichoke hearts, sundried tomatoes, grilled zucchini and onions

Crunchies

: Pita chips, gluten free crackers, tortilla chips

Unexpected Twist

: Figs, stuffed grape leaves, dried fruits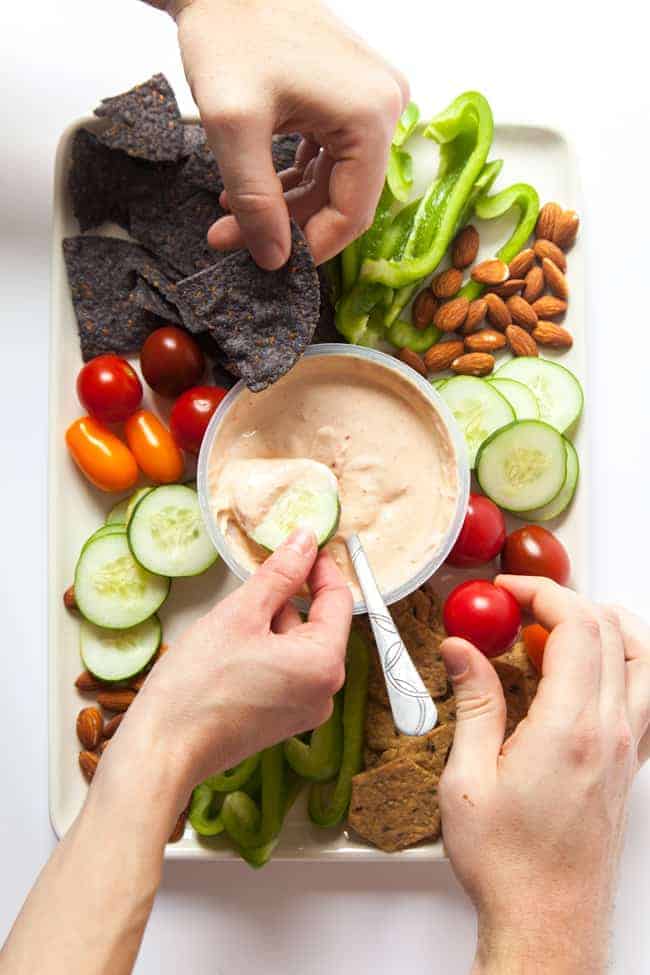 Want to try out Chobani Mezé Dips for your Labor Day hangout? You can find them alongside your chosen finger-foods at Target, Meijer and WalMart. Don't forget to grab a coupon first!
0