Last week we shared some healthy soup recipes, and today, it's hot chocolate. Can you sense a theme here? The theme is: it's cold! And right now, we're all about food and drink that warms us up.
I'll take hot chocolate any way I can get it, even if it's from little packets that come complete with tiny desiccated marshmallows. I'm not picky! If it's warm and chocolatey, hand it over.
That said, it's really easy to upgrade your hot chocolate by making it from scratch, so there's no reason to rely on those store-bought packets. And as a bonus, when you make it yourself, you can give your cocoa a boost by adding healthy ingredients that nourish your body too.
Is Hot Chocolate Healthy?
Believe it or not, cocoa has some health-boosting properties of its own. Research has shown that it can act as a prebiotic, helping to promote the growth of good bacteria in our gut [source]. The polyphenols in cocoa make it a powerful antioxidant, helping to rid the body of unstable oxygen molecules that damage the tissues [source].
It works as an anti-inflammatory to mitigate some of the effects of diseases that are marked by chronic inflammation [source]. Animal studies have shown improvement in autoimmune conditions [source], and that cocoa plays a role in regulating the immune system [source].
Need some ideas on how to get more hot chocolate drinks into your life? Here are some of our faves: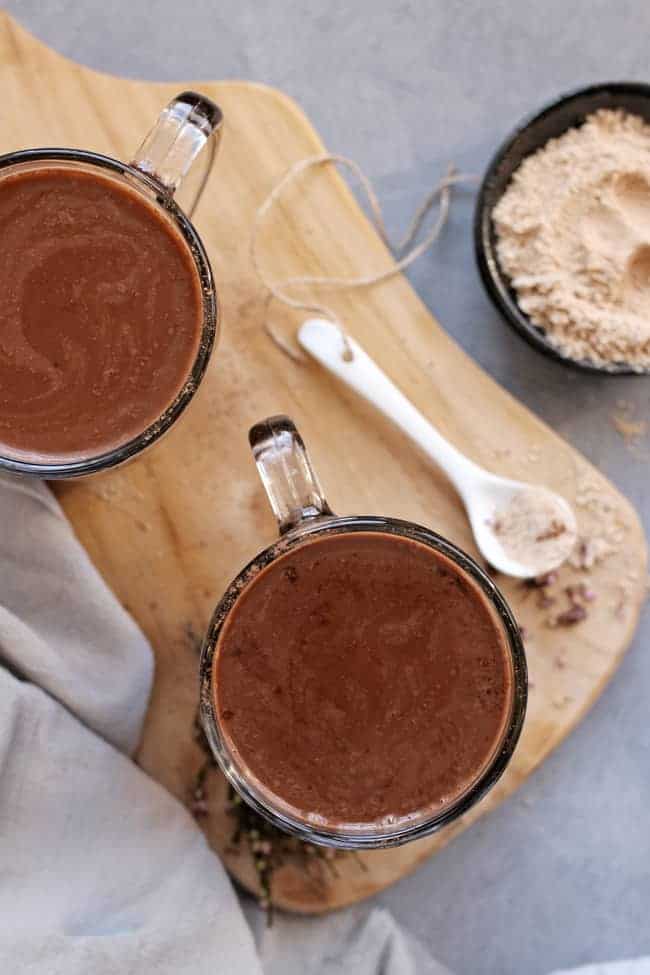 With collagen and antioxidants, this hot chocolate is amazing for your skin—especially when you add a few matcha collagen marshmallows. With just a few ingredients, you can whip up this skin-boosting brew in less time than it takes to make a cup of coffee.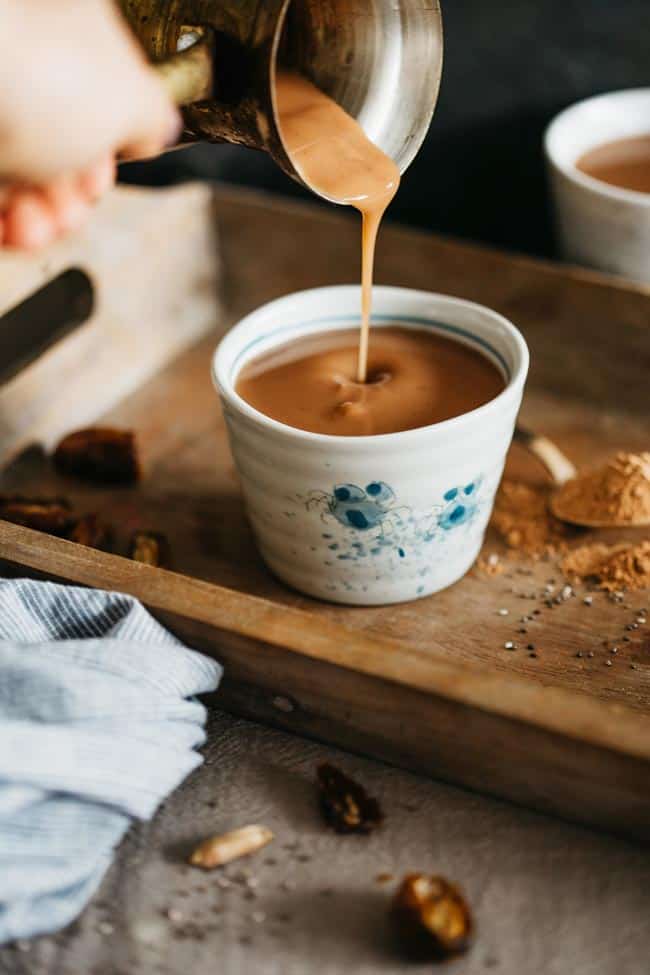 A reader favorite, our hormone-balancing hot chocolate is packed with superfood ingredients like lucuma, maca, and chia, and it's sweetened with dates. Deliciously flavored and loaded with mood-boosting, hormone-balancing ingredients, this hot chocolate is the perfect treat for a cold day.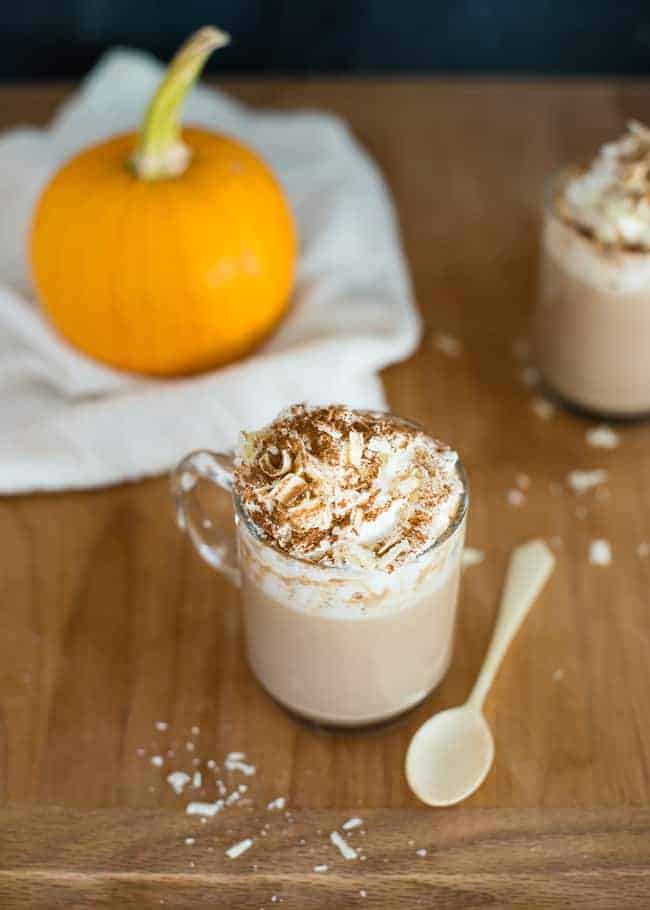 The pumpkin love doesn't have to stop at Thanksgiving. Serve this creamy pumpkin-y concoction all winter long to maintain that little bit of indulgence that goes along with the holidays.
Pumpkin puree makes this hot chocolate creamy and luxurious—and adds lots of fiber, antioxidants, and vitamin A [source]. A little cocoa powder gives a boost of chocolate without overpowering the delicate white chocolate flavor.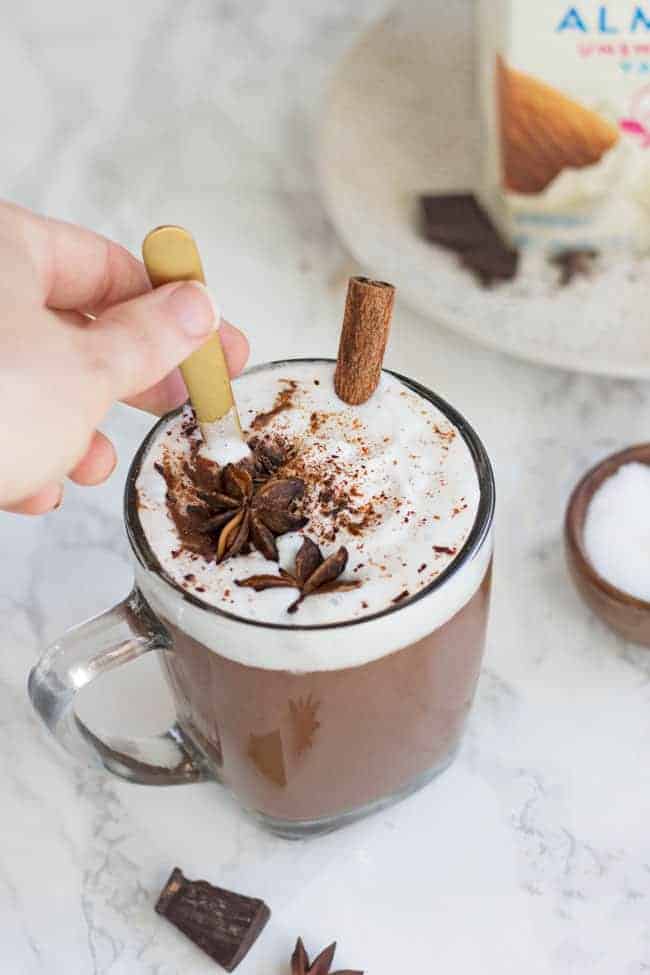 The slow cooker strikes again, this time helping us make the tastiest hot chocolate recipe! The hefty dose of cinnamon and big pinch of cayenne in this recipe will help rev up your metabolism.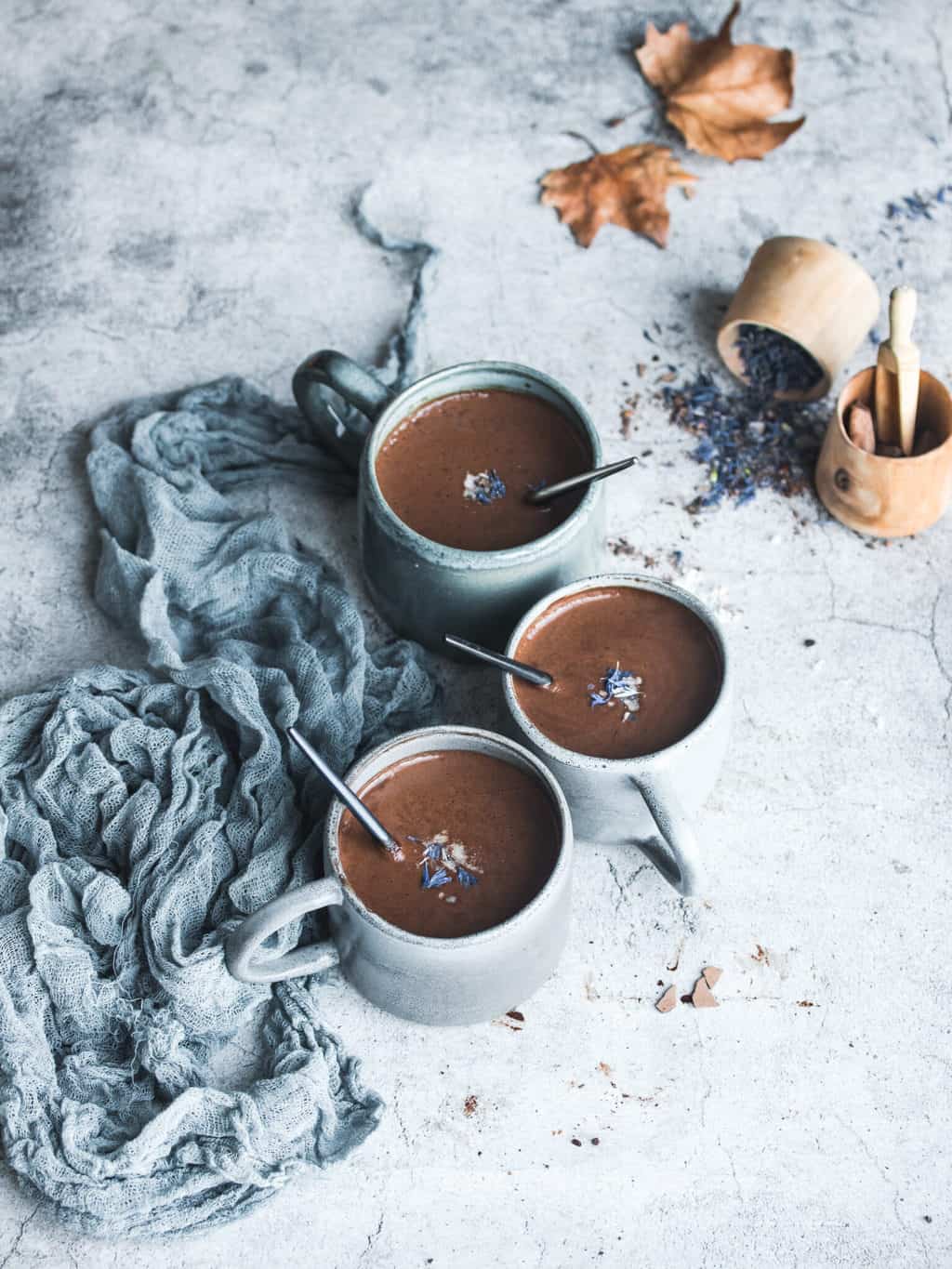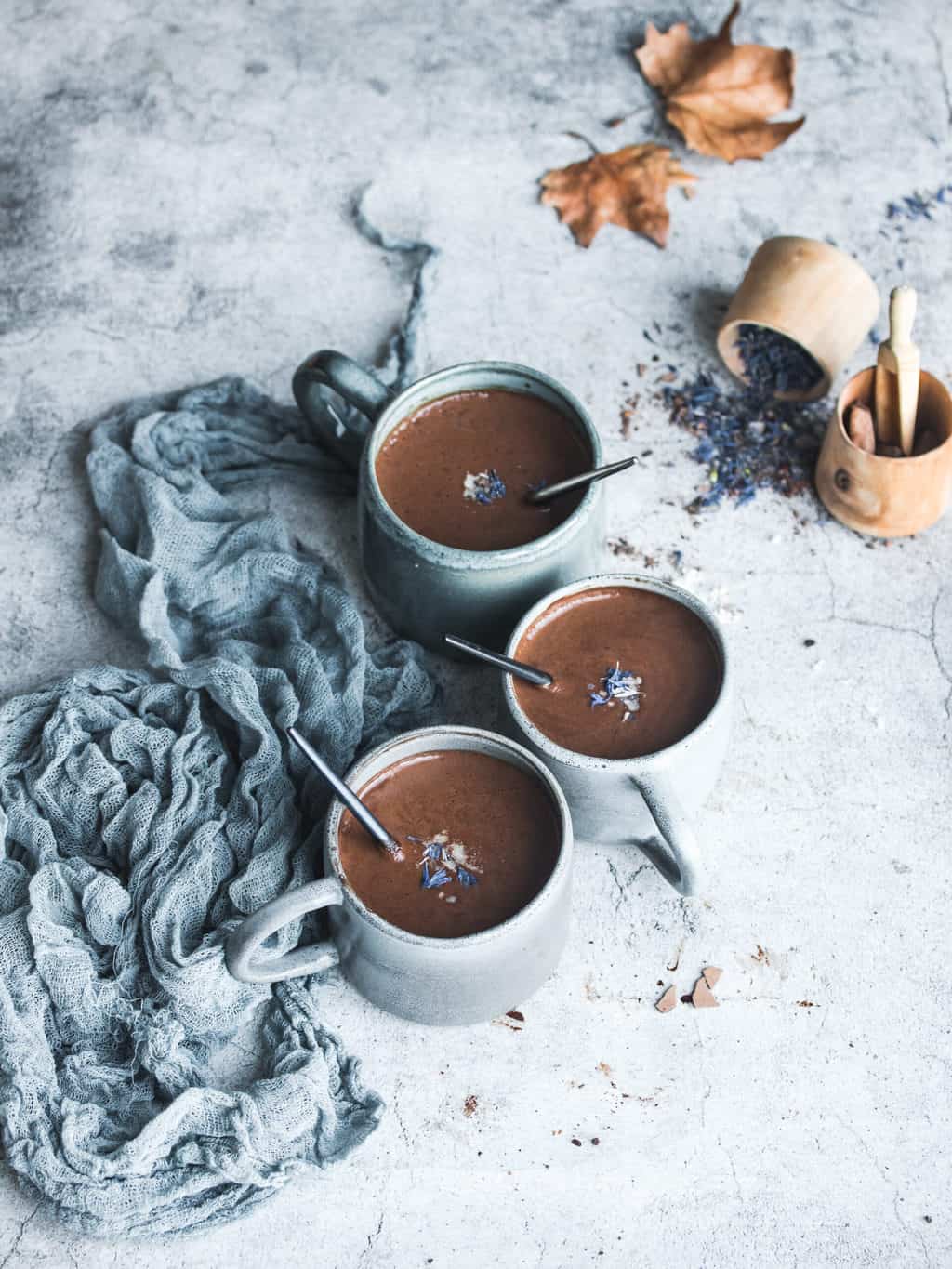 Almond milk and dark chocolate aren't just good for you—they make a wonderful and creamy, dairy-free hot chocolate!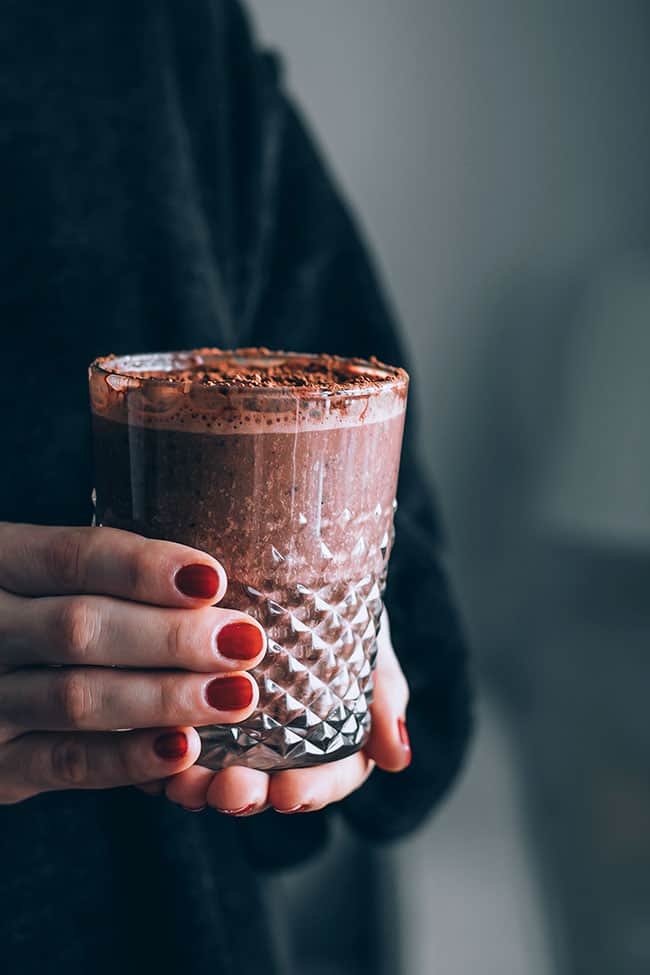 Magnesium-rich ingredients like dark chocolate and adaptogens like maca powder combine to soothe tension, regulate hormones, and generally give your mood a boost. Dark chocolate is known to have benefits for your circulatory system, like regulating blood pressure [source] and strengthening the cells that form the inner lining of blood vessels [source].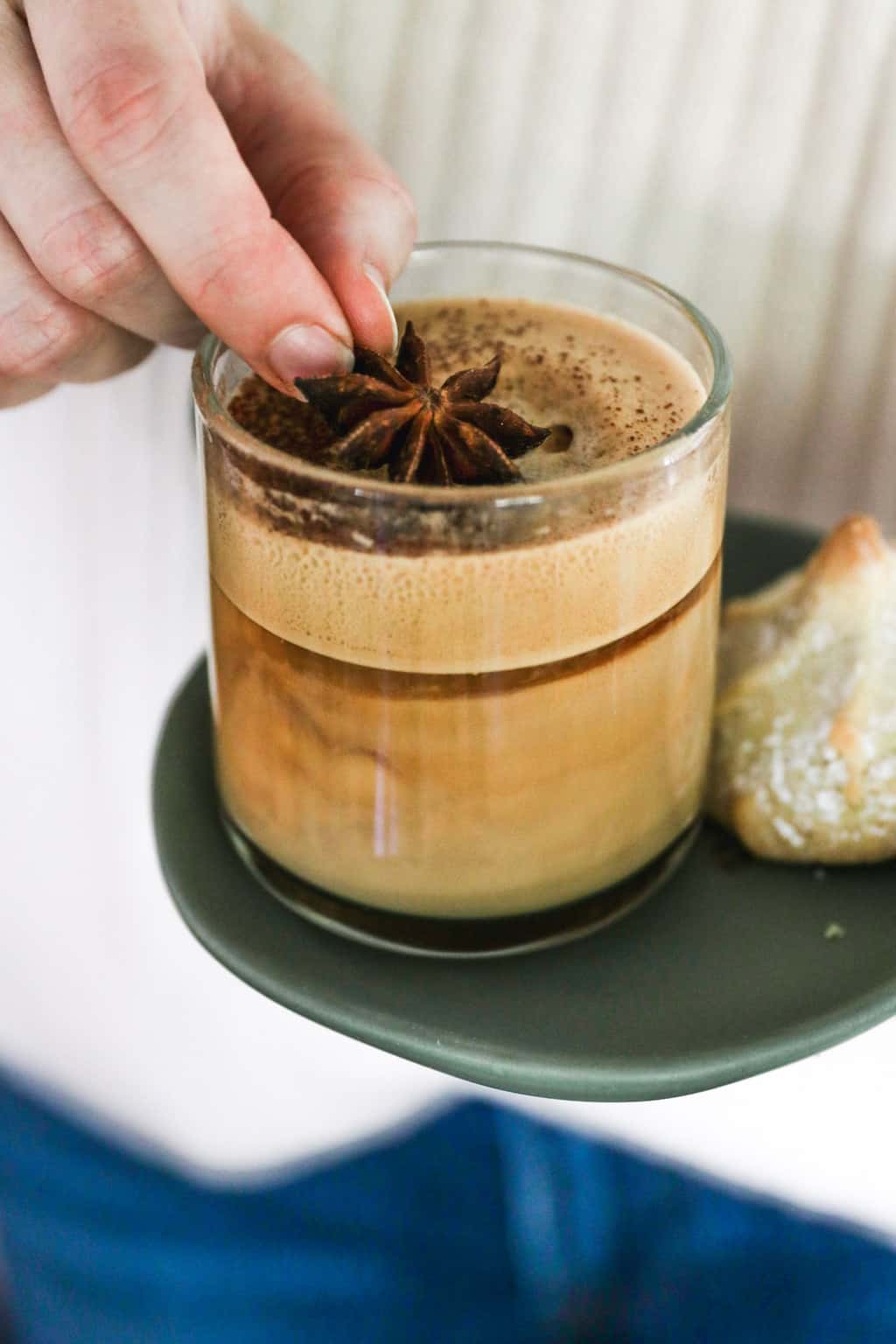 Mix the two best hot drinks ever for a cup of hygge perfection! This recipe combines the healthful effects of caffeine and chocolate [source] to make an ideal afternoon mood-booster and pick-me-up.
This article was medically reviewed by Dr. Gina Jansheski, a licensed, board-certified physician who has been practicing for more than 20 years. Learn more about Hello Glow's medical reviewers here. As always, this is not personal medical advice and we recommend that you talk with your doctor.
19