Last week we shared some healthy soup recipes and today, it's hot chocolate. Can you sense a theme here? The theme is: it's cold! And right now, we're all about foods and drinks that warm us up.
I'll take hot chocolate any way I can get it, even if it's from little packets that come complete with tiny desiccated marshmallows. I'm not picky! If it's warm and chocolatey, hand it over. That said, it's really easy to upgrade your hot chocolate by making it from scratch, so there's no reason to rely on those store-bought packets. And as a bonus, when you make it yourself, you can give your cocoa a boost by adding healthy ingredients that nourish your body too.
Need some ideas? Here are some of our faves: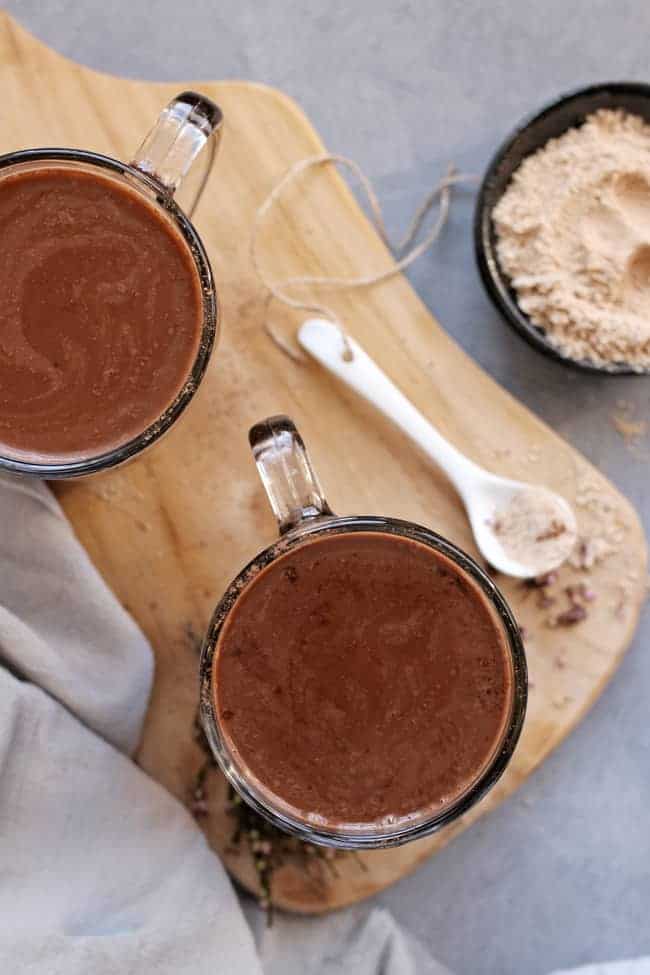 With collagen and antioxidants, this hot chocolate is amazing for your skin–especially when you add a few matcha collagen marshmallows.
Collagen-Boosting Glowing Skin Hot Chocolate from Hello Glow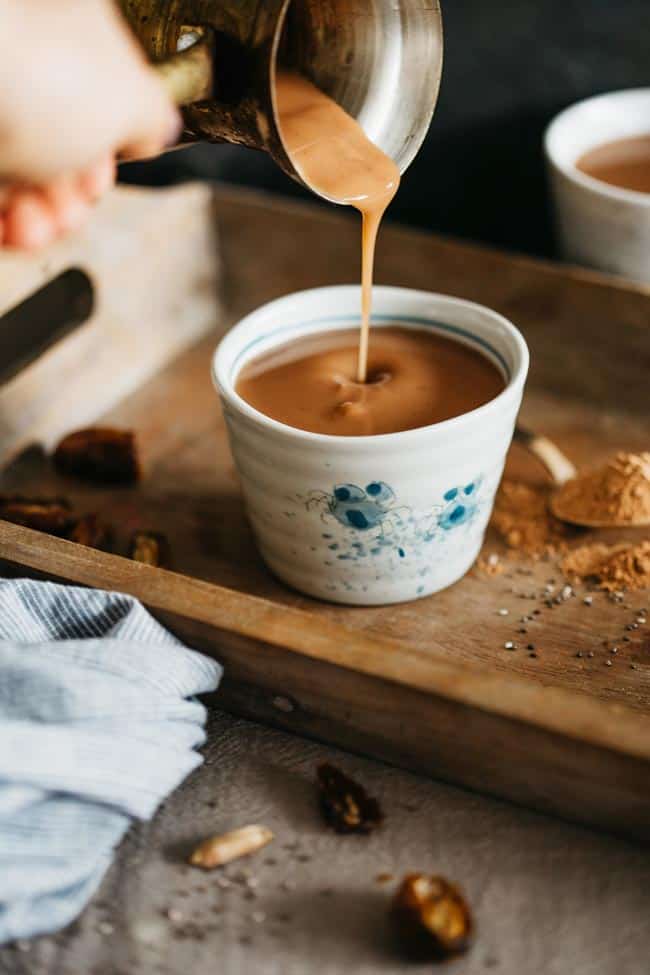 A reader favorite, our hormone-balancing hot chocolate is packed with superfood ingredients like lucuma, maca and chia, and it's sweetened with dates.
Hormone-Balancing Hot Chocolate from Hello Glow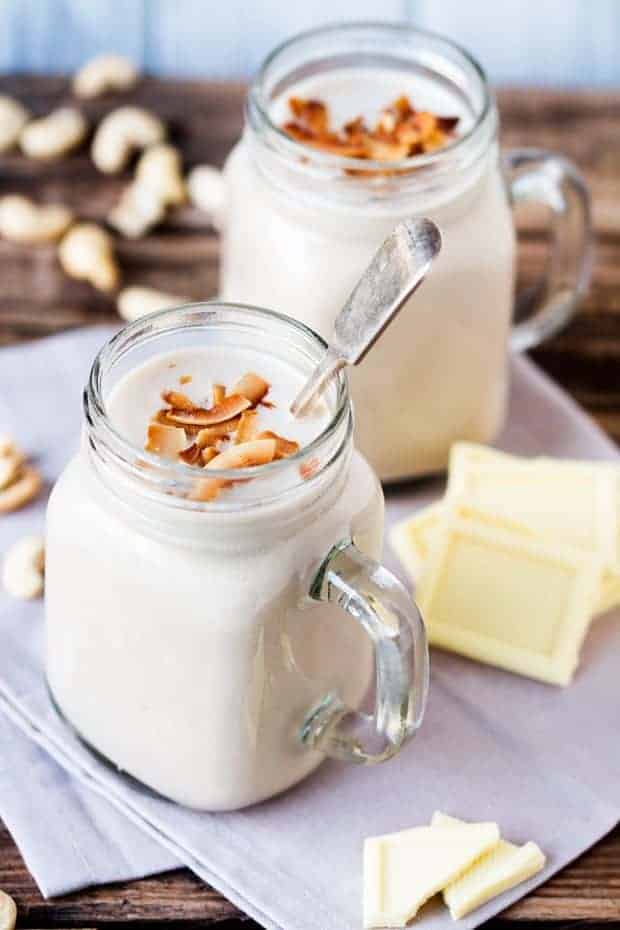 Is it smoothie? Is it hot chocolate? It's both! This creamy, warm smoothie makes for a healthy winter breakfast.
White Chocolate Coconut Cashew Hot Smoothie from Kitchen Sanctuary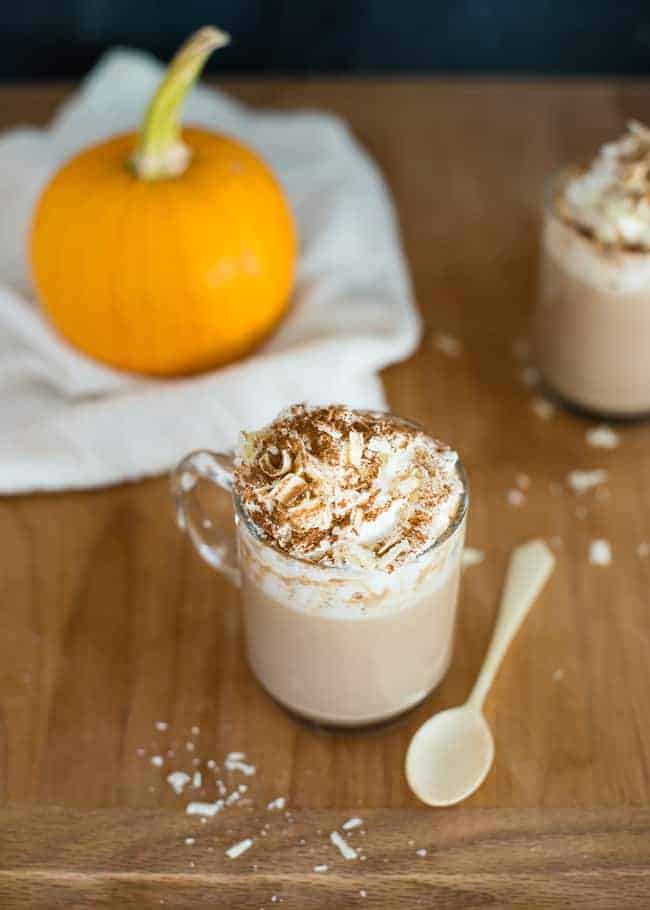 Pumpkin puree makes this hot chocolate creamy and luxurious—and adds lots of fiber and vitamin A. A little cocoa powder gives a boost of chocolate without overpowering the delicate white chocolate flavor.
White Mocha Pumpkin Hot Chocolate from Hello Glow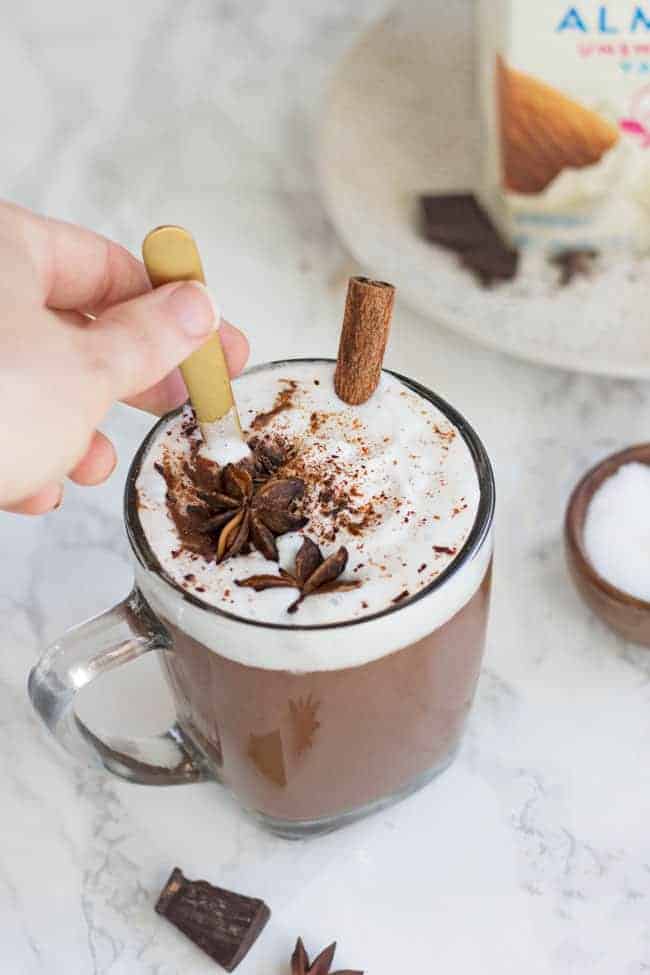 The hefty dose of cinnamon and big pinch of cayenne in this recipe will help rev up your metabolism.
Metabolism-Boosting Hot Chocolate from Hello Glow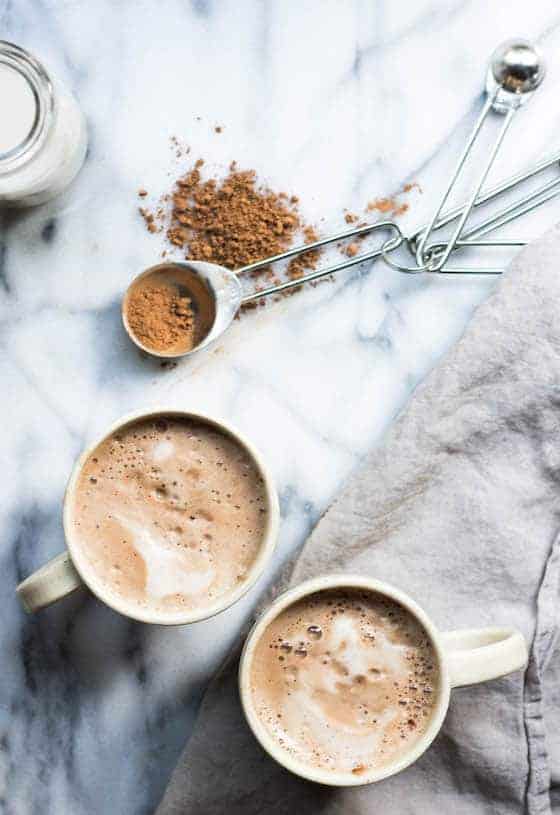 Ditch your cup of coffee in favor of this energizing superfood hot chocolate, made with raw cacao and maca.
Super Hot Cocoa from Food By Mars
15