Aside from the convenience of assembling an entire meal in a bowl, you have to admit that one of the benefits of meal bowls is that they're just so pretty to look at. Something about seeing all those artfully arranged greens and proteins and garnishes is just so pleasing, right?
The other thing to love about meal bowls is that they also tend to be healthy and balanced, with a little bit of every food group—whole grains, healthy fats, protein, and plenty of veggies. As if that wasn't enough to win you over, there's also the fact that leftovers are ideal for work lunches the next day.
7 Healthy Meal Bowl Recipes
Here's a week's worth of gorgeous and healthy meal bowls that taste as good as they look.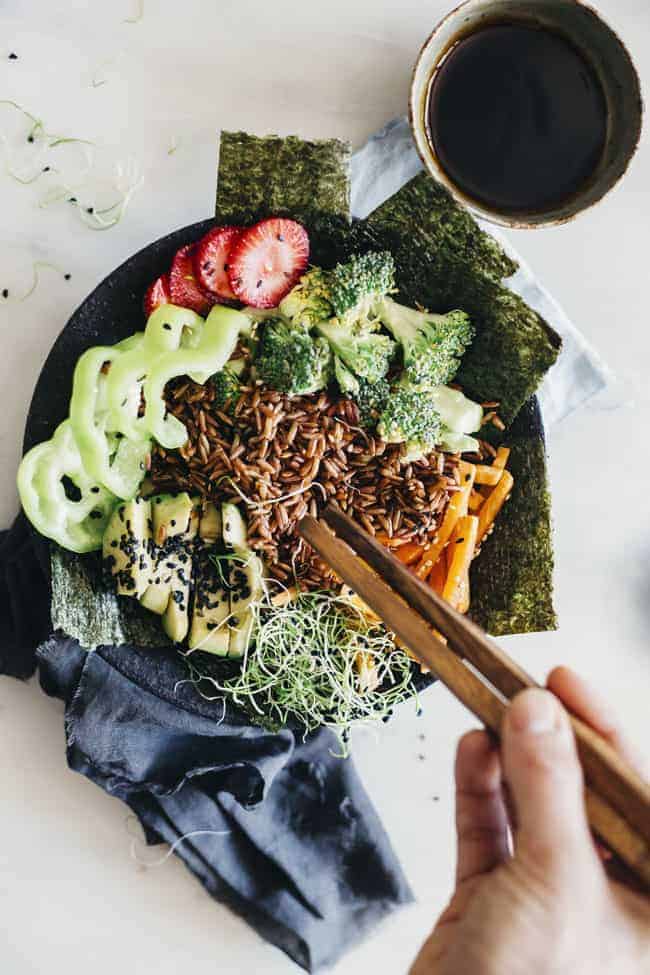 Raise your hand if your homemade sushi rolls look a mess. It's okay to admit defeat and make your sushi in bowl form instead!
Deconstructed Vegan Sushi Bowl from Hello Glow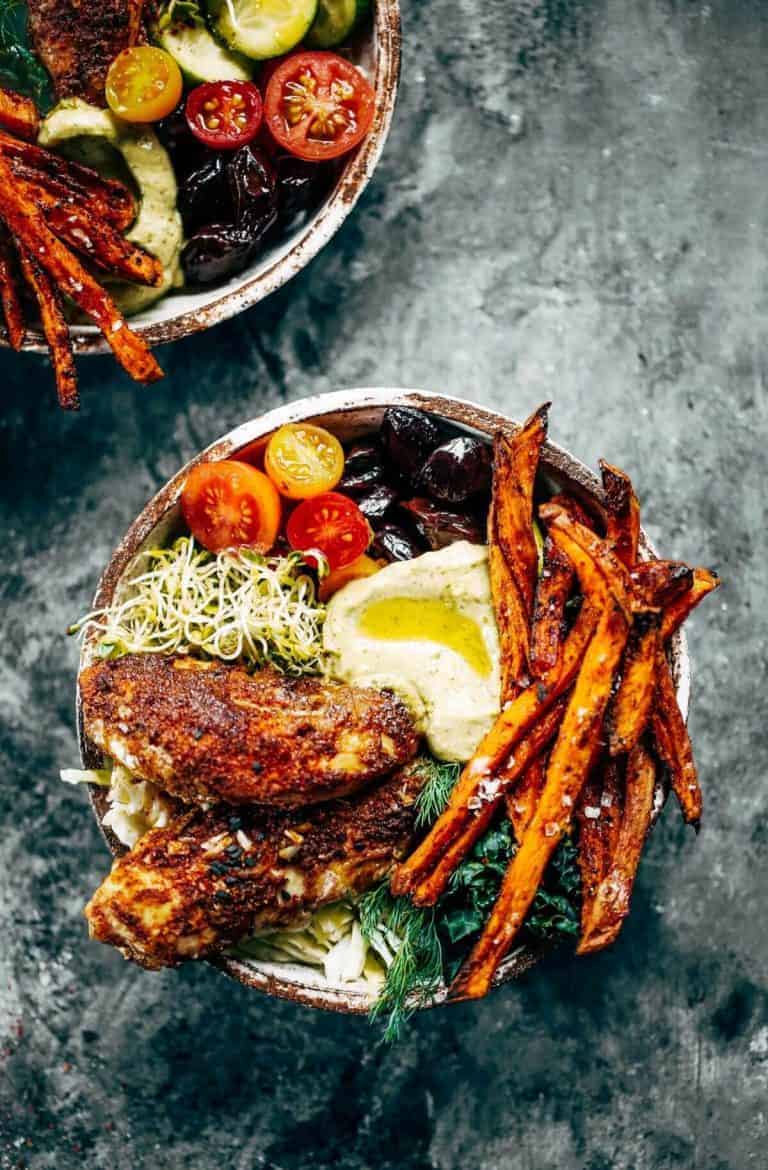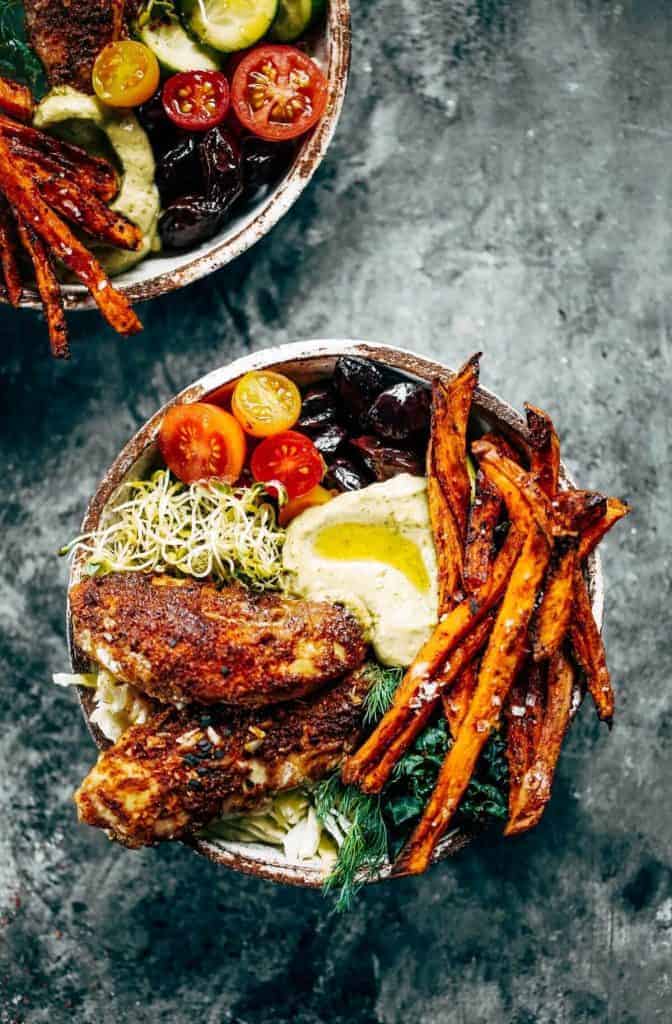 Hello comfort food goodness! Make the chicken and sauce in advance and dinner's halfway done.
Southwest Paleo Chicken and Fries from Paleo Gluten Free Eats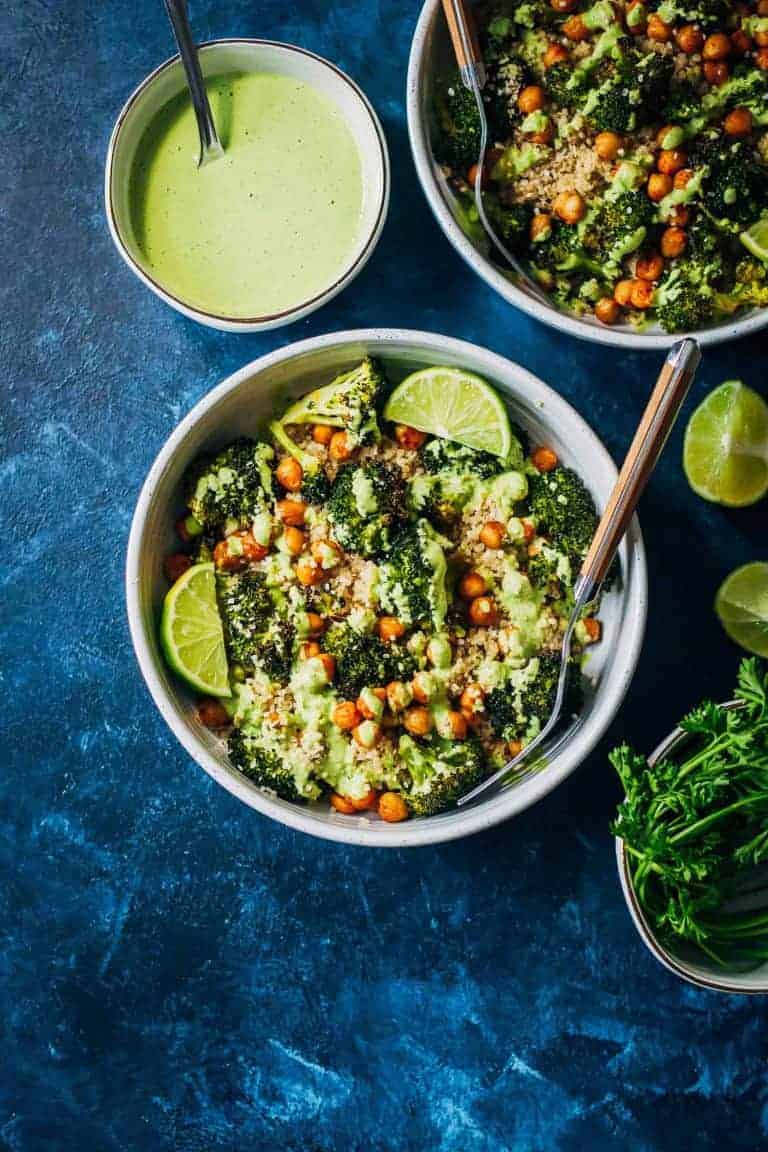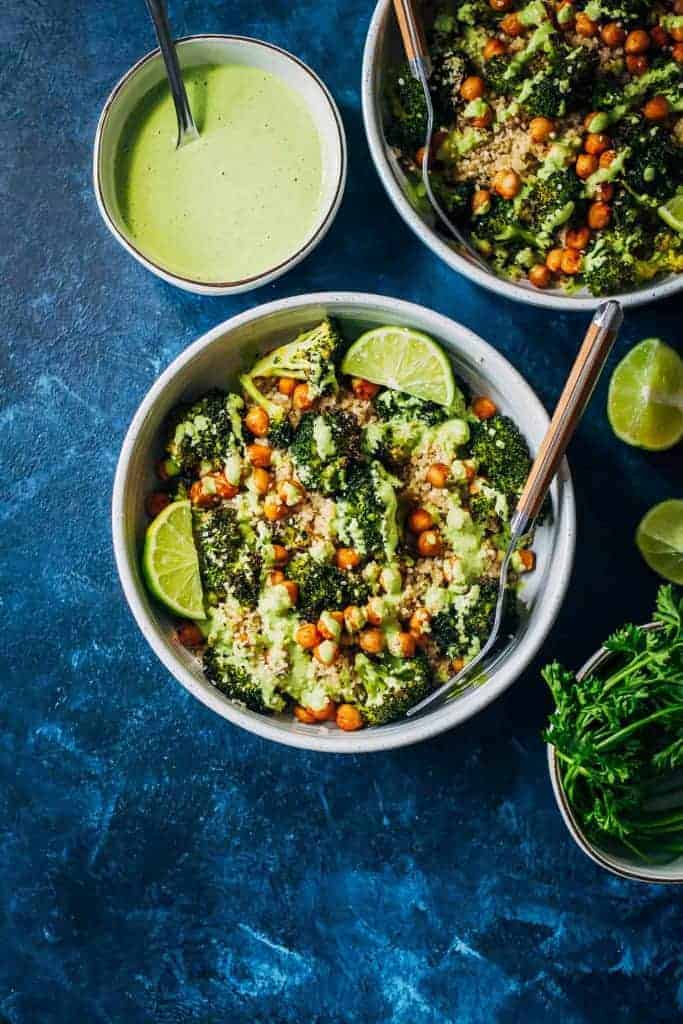 A brightly flavored tahini sauce—with a bit of a kick—is the perfect dressing to bring together the flavors of this meatless meal bowl.
Vegan Power Bowl from Well and Full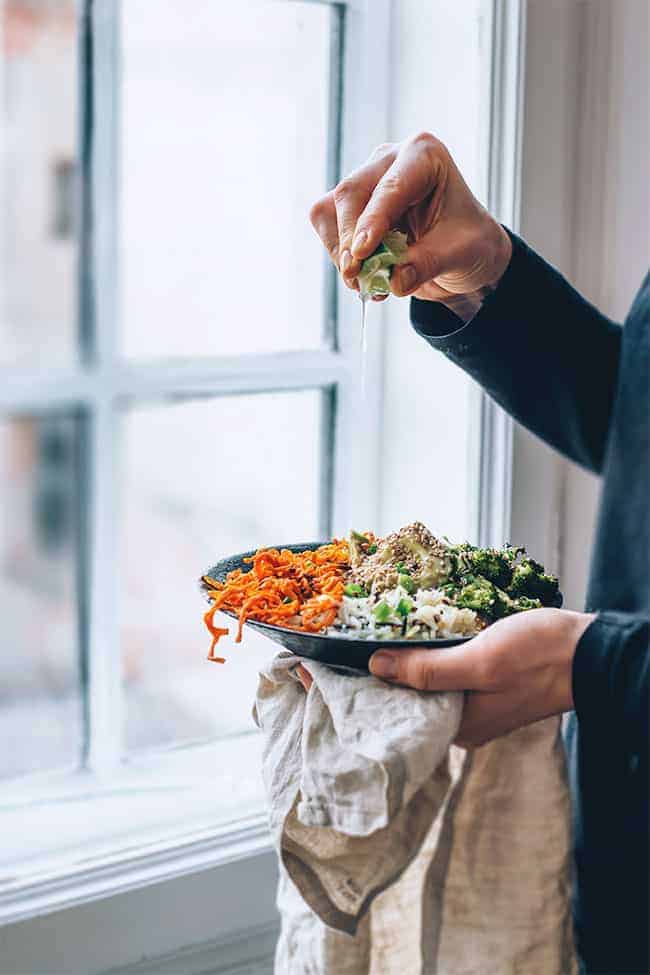 Crispy roasted sweet potato noodles are a delicious base for a veggie-packed meal bowl.
Sweet Potato Noodle Bowl from The Awesome Green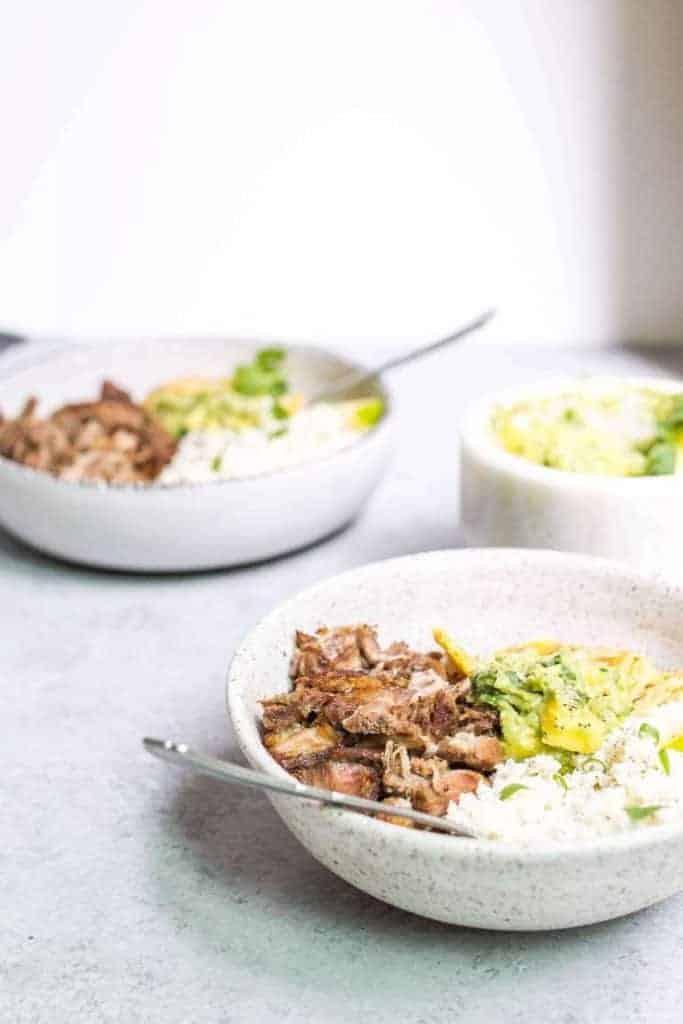 The crispy pulled pork for these bowls can be made in either the slow cooker or an Instant Pot. Easy!
Paleo Carnitas Bowl from Food By Mars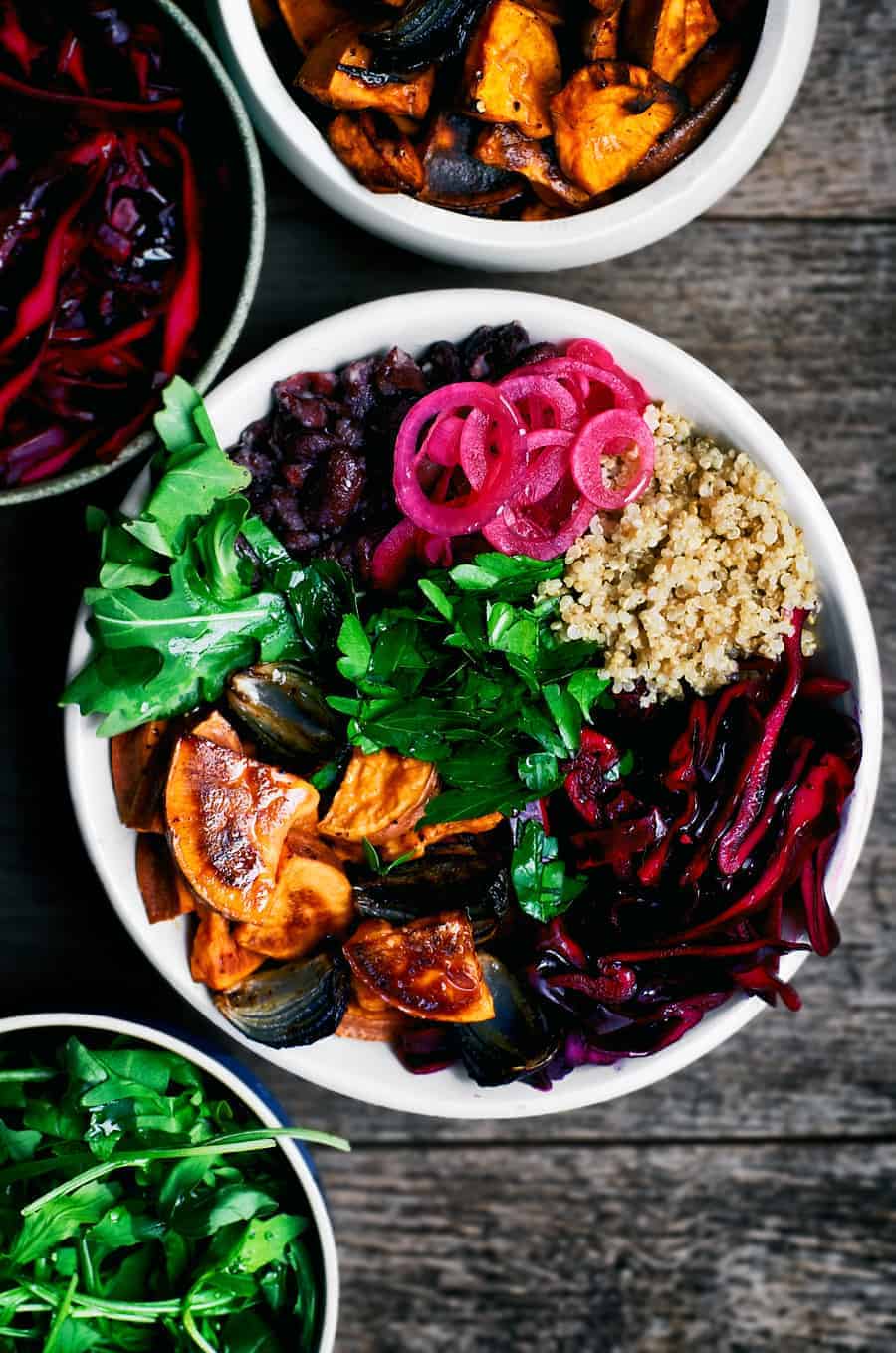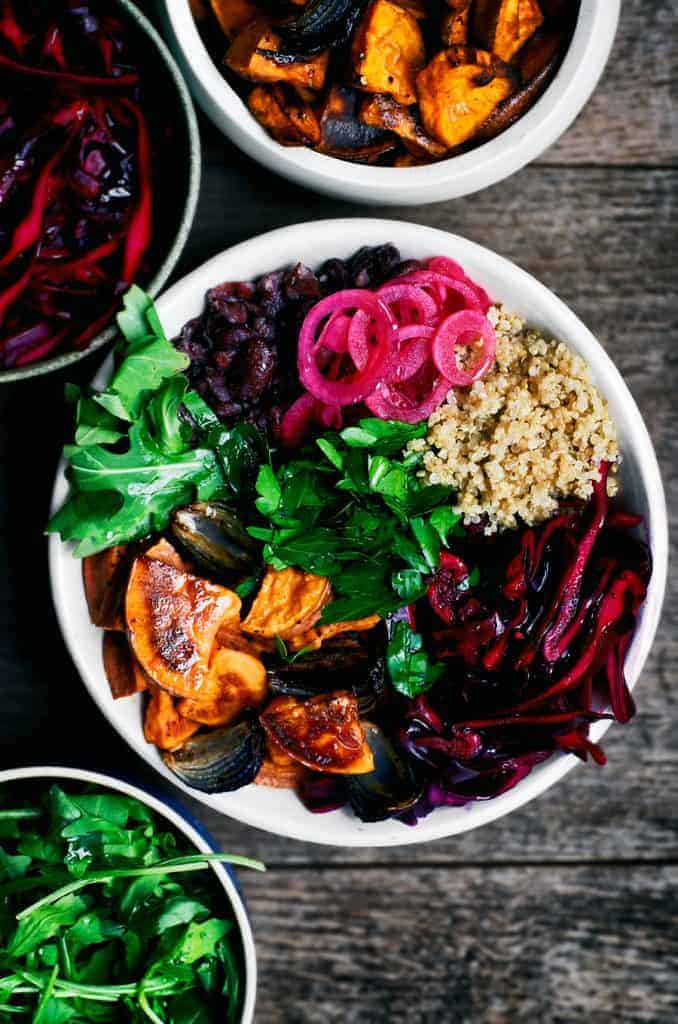 These bowls are ideal for meal prep and work lunches because they can be eaten warm or cold.
Winter Glow Energy Bowls from Occasionally Eggs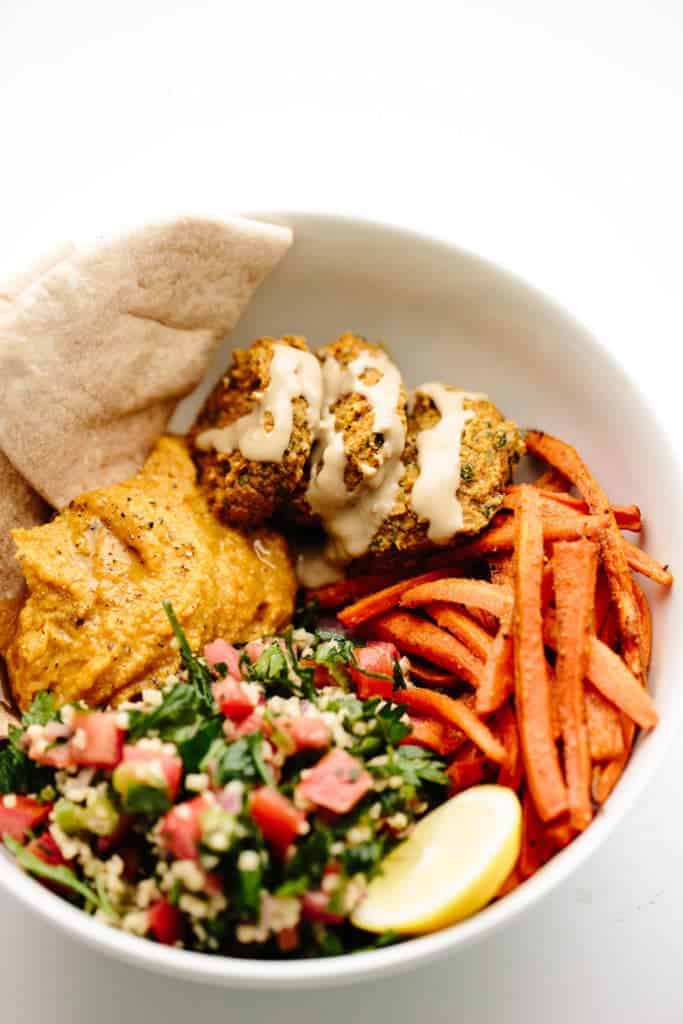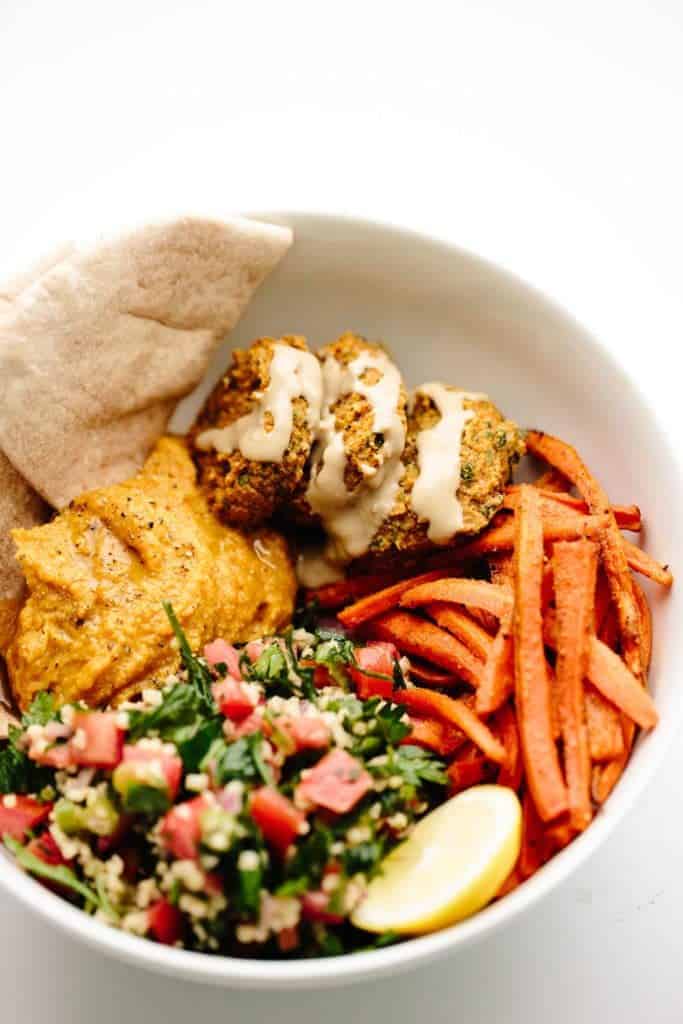 Even though these bowls are vegan, the Pumpkin-Red Lentil Falafel and Millet Tabbouleh make them a fantastic source of protein.
Fully Loaded Falafel Bowls from Blissful Basil
5