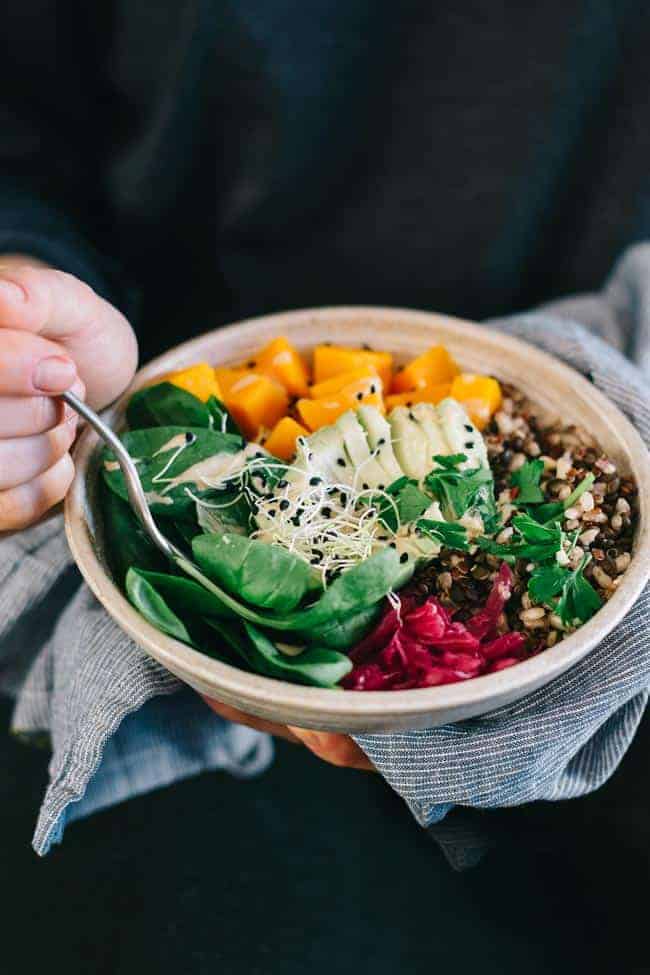 When meal kits first became a thing, I was totally skeptical. But 2 years and a toddler later, I'm a convert. I love these things! Let me tell you why:
They Make Grocery Shopping Easier
Most of these kits say they're for 3 meals, but I've realized that the portions are pretty generous and with a side salad or some fruit, we can make a 2-person meal plan last a full week for our family of three. So for weeks when I've got a meal kit coming, grocery shopping usually just amounts to grabbing some fruit and maybe bagged salad greens, some milk, and that's it. It's so nice to be in-and-out of the grocery store quickly instead of feeling like I've spent an entire morning there.
They Help Me Save Money—Really!
I was convinced that meal kits were totally overpriced, until I started becoming a regular user. Our food spending is consistently lower on weeks when we've got a meal kit on the way. I can easily drop $150 on a typical grocery shopping trip (I know, that's shameful!), but after careful tracking, I've observed that we typically come in under $100 a week with the meal kits (including the price of the kits themselves).
They Save Me From Meal Planning
I spend a ridiculous amount of time meal planning. What do we have in the pantry that needs to be used? How about the fridge? What produce can I buy on Saturday that will last until Friday? It's so nice to get a break from that.
They Get Us To Try New Things
So many of the recipes I thought we wouldn't like have been some of our biggest winners—and because you get the recipes sent to you, you can make them again and again. It's helped me add some more solid go-to meals to our regular rotation.
It seems like there are new meal subscription services popping up daily. Which ones are the best? These are some of my favorites.
(Note that some of these I've purchased on my own, others were sent to me and other Hello Glow staff to review. Some of these links are affiliate links too, which means we get a small commission for sending you their way if you make a purchase. Prices below are for 2-person plans, unless otherwise noted.)
1 / 9
Cost: Starts at $10.49 per meal – get $50 off your first order with this link
Perfect For: Anyone on a special diet and adventurous eaters.
Favorite Meal: Red Curry Tofu with Black Rice Ramen, Broccoli, Cauliflower & Peanuts
The Details: This subscription plan is hands-down the best for special diets, with options for Omnivores, Carnivores, Gluten-Free, Vegan, Paleo, and Vegetarian. Meals are creative and loaded with sustainable USDA organic produce and the packaging is eco-friendly. Subscriptions are flexible, allowing you to skip weeks or switch plans as needed.
0