I've been into freezer cooking, batch cooking and make-ahead dinners for years, but suddenly there's a new name for it all: meal prep. Meal prep bowls are everywhere in the food blogging world lately and it seems like everyone is jumping on the cook-one-day-eat-all-week-long bandwagon. This is a good thing! Because when you've got dinners ready to go in the fridge, there's no excuse for takeout. And when you're skipping the takeout, you're saving money and eating better. A total win, right?
You'll need some reusable containers (here are our favorite safe, BPA-free food storage options), a few recipes, and about half a day to shop and cook. It's a little bit of upfront work, but the payoff is a week of effortless homemade meals.
1 / 9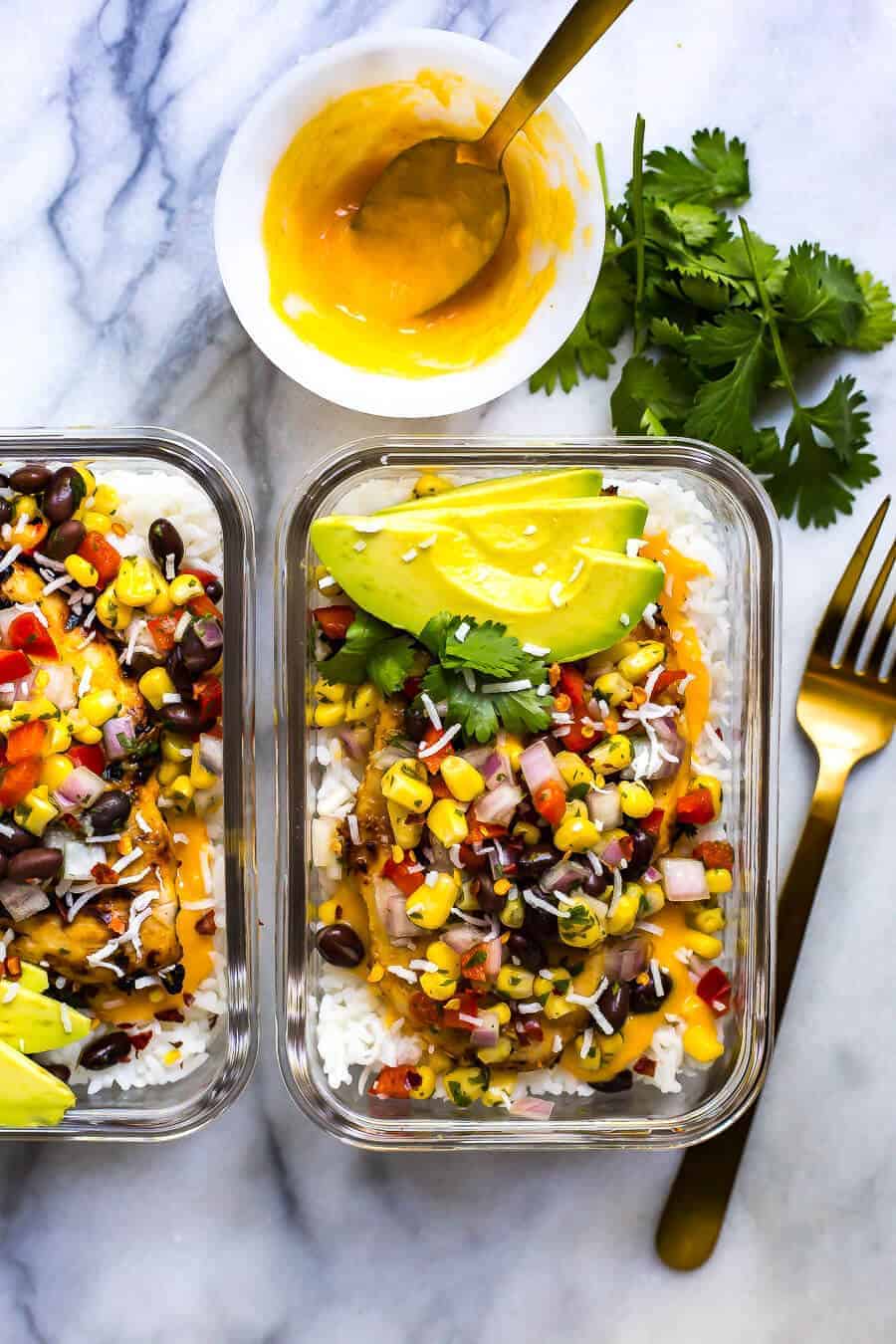 Hello delicious! Chicken is marinated in a sweet-and-spicy mango sauce, then grilled and served with corn salsa, coconut, and avocado.
Coconut Mango Chicken Meal Prep Bowls from The Girl on Bloor
31