I've been into freezer cooking, batch cooking and make-ahead dinners for years, but suddenly there's a new name for it all: meal prep. Meal prep bowls are everywhere in the food blogging world lately and it seems like everyone is jumping on the cook-one-day-eat-all-week-long bandwagon. This is a good thing! Because when you've got dinners ready to go in the fridge, there's no excuse for takeout. And when you're skipping the takeout, you're saving money and eating better. A total win, right?
12 Healthy Meal Prep Ideas
You'll need some reusable containers (here are our favorite safe, BPA-free food storage options), a few recipes, and about half a day to shop and cook. It's a little bit of upfront work, but the payoff is a week of effortless homemade meals.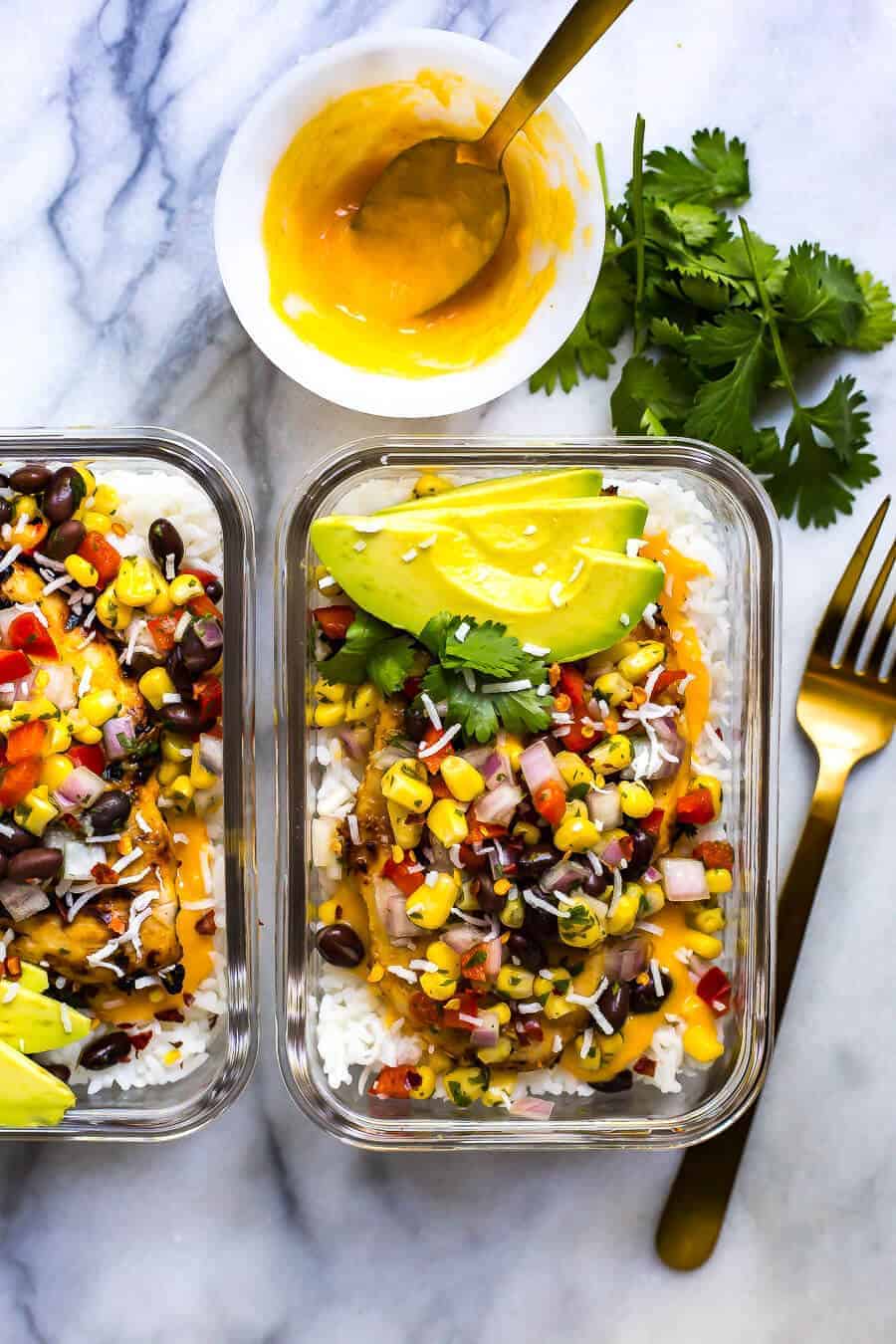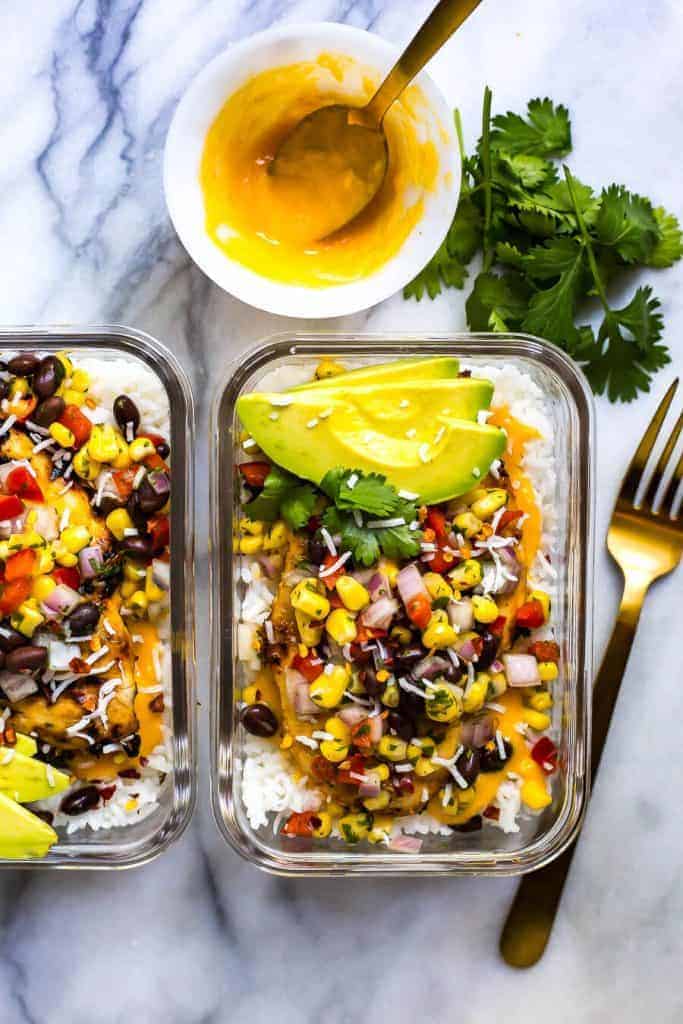 Hello delicious! Chicken is marinated in a sweet-and-spicy mango sauce, then grilled and served with corn salsa, coconut, and avocado.
Coconut Mango Chicken Meal Prep Bowls from The Girl on Bloor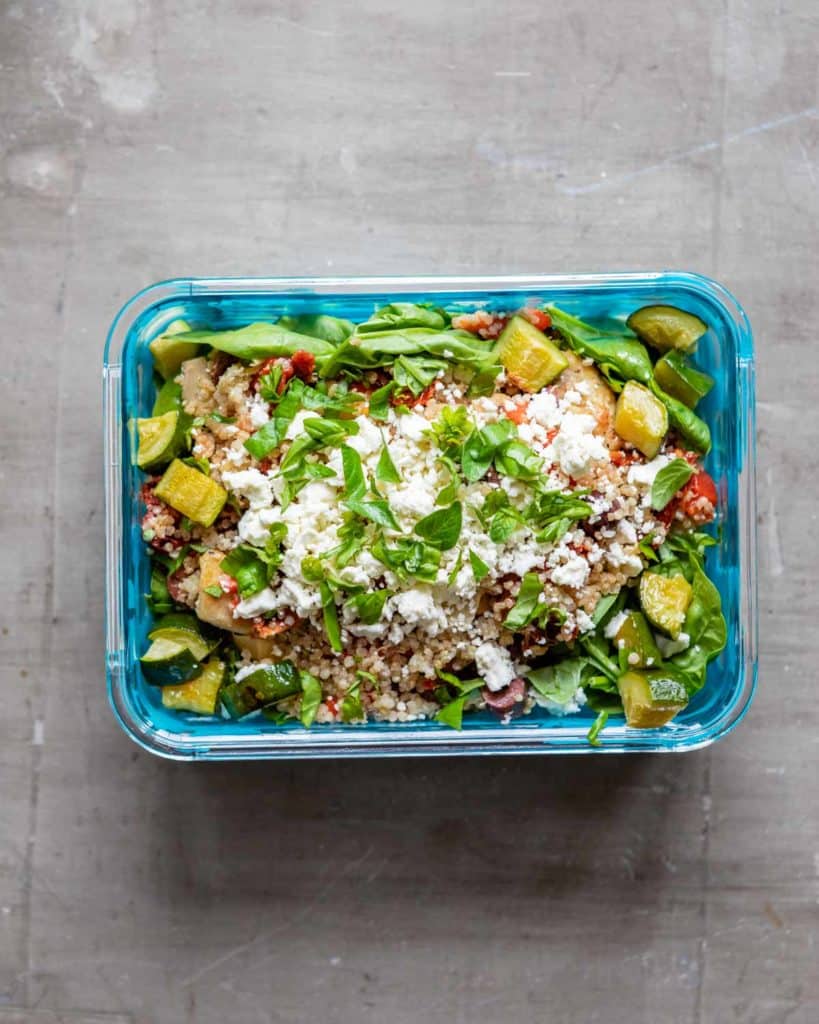 Start with one simple baked chicken recipe and get a week's worth of grab-and-go lunches with these chicken meal prep bowls. Yes, 5 easy chicken meal bowls so you don't get bored! I love these Mediterranean quinoa bowls that pair chicken with diced roasted red pepper, sliced kalamata olives, sun-dried tomatoes, roasted zucchini chunks, and crumbled feta cheese.
Mediterranean Chicken Quinoa Salad Bowls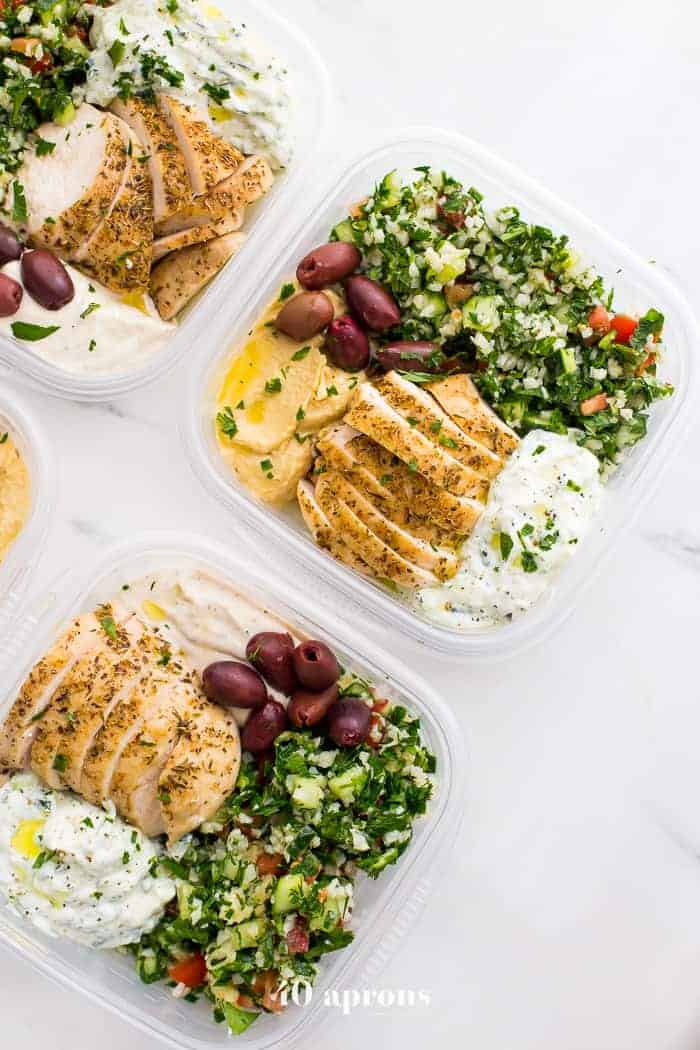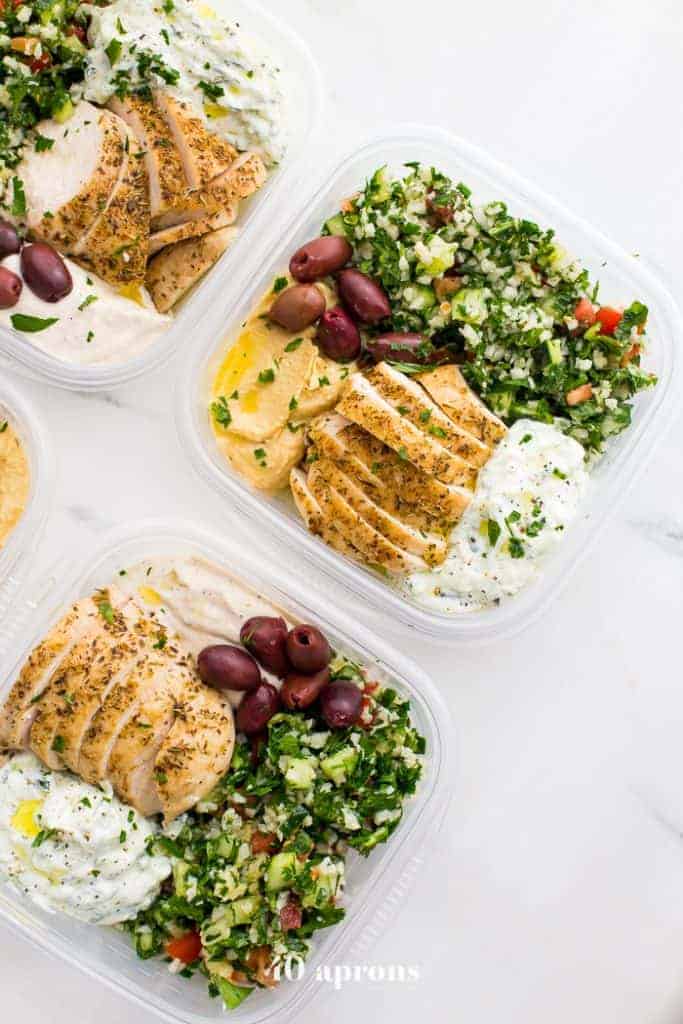 These Whole30 meal bowls include cauliflower rice tabbouleh, Greek-seasoned chicken, baba ghanoush, olives, and garlicky tzatziki. Since they don't need heating, they're perfect for an on-the-go lunch too.
Greek Meal Prep Bowls from 40 Aprons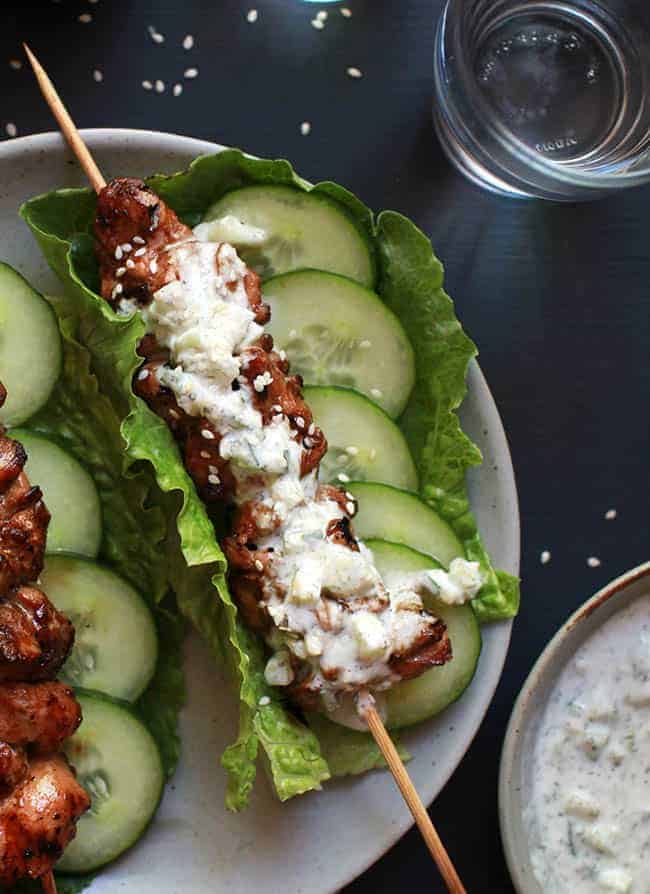 One batch of this slow cooker meat recipe can be used to put together a week's worth of dinners; we'll show you how.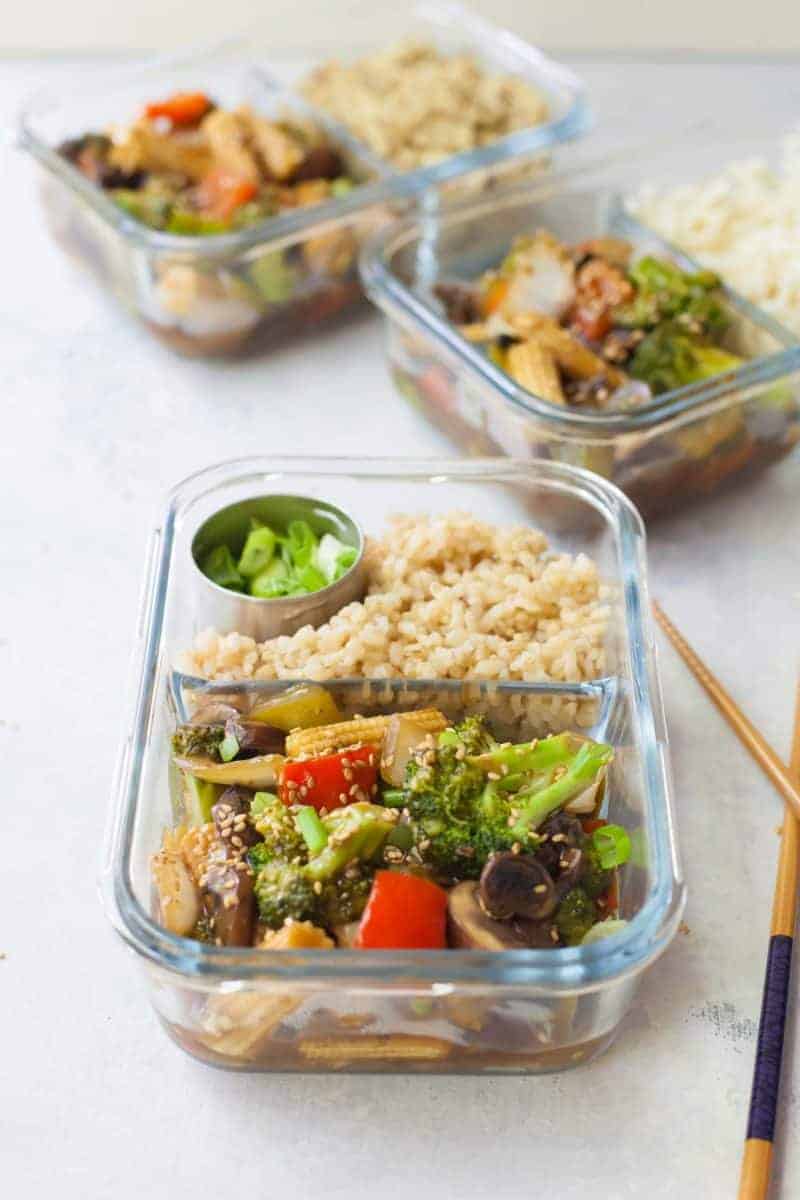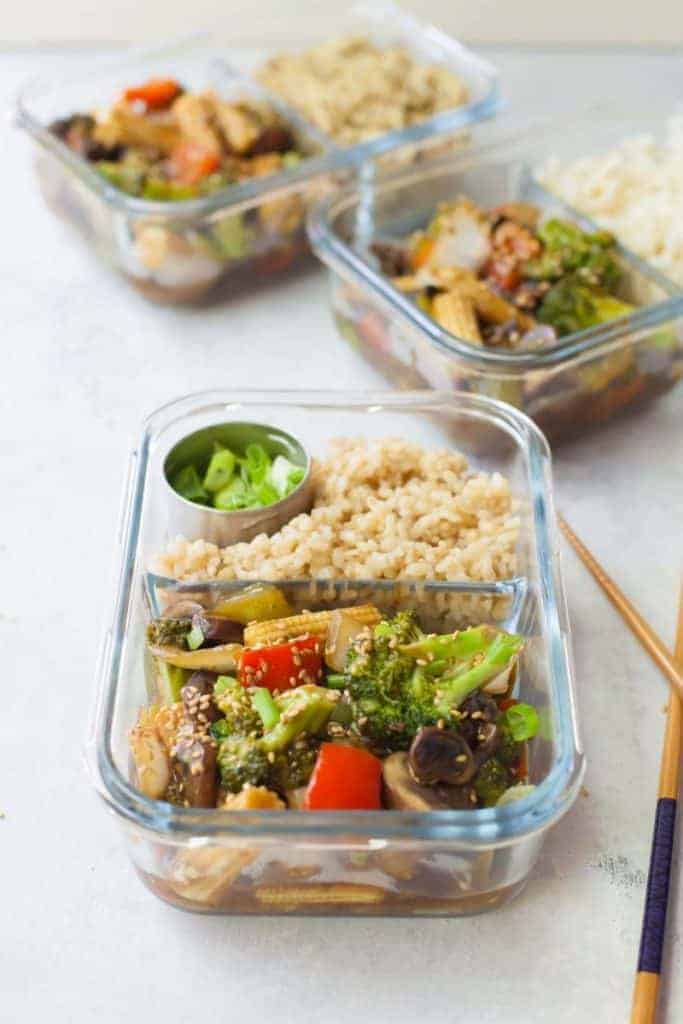 Stir fry is such a cinch to cook, it's perfect for meal prep—in the time it takes to chop your veggies and give everything a quick trip in a wok, you've got a meal ready to pop in the fridge.
Meal Prep Veggie Stir Fry from Wholefully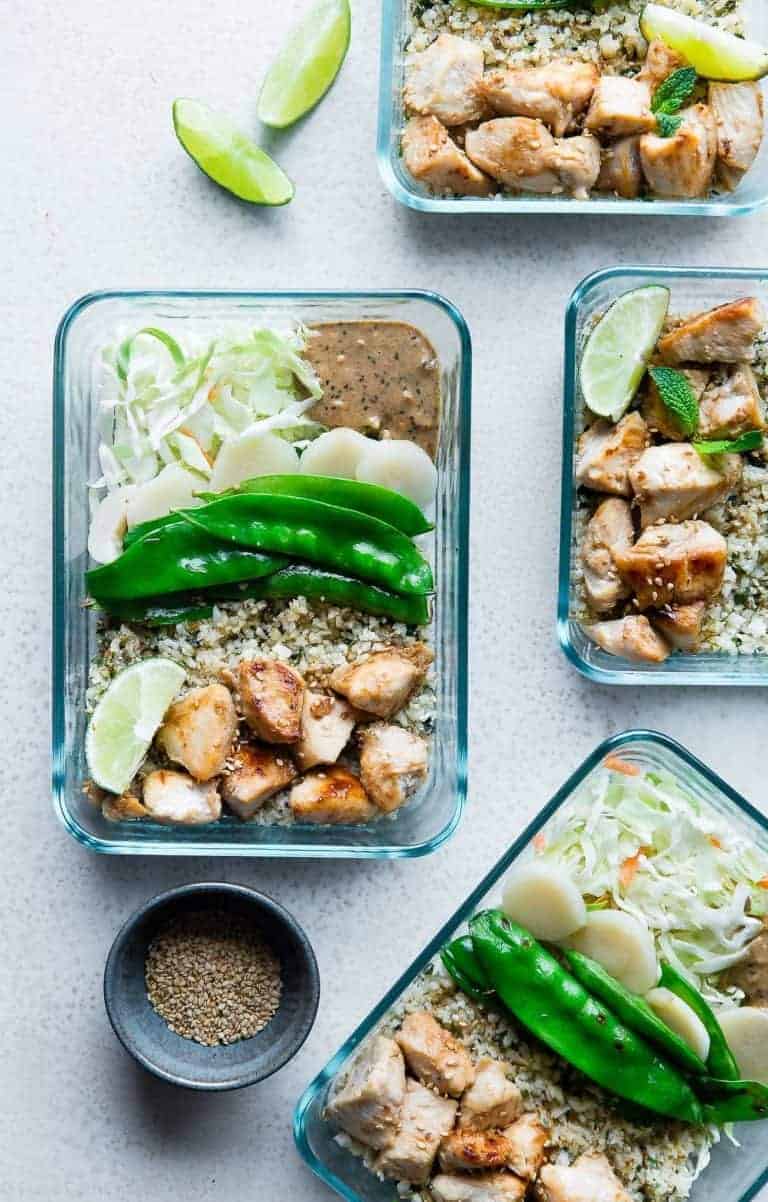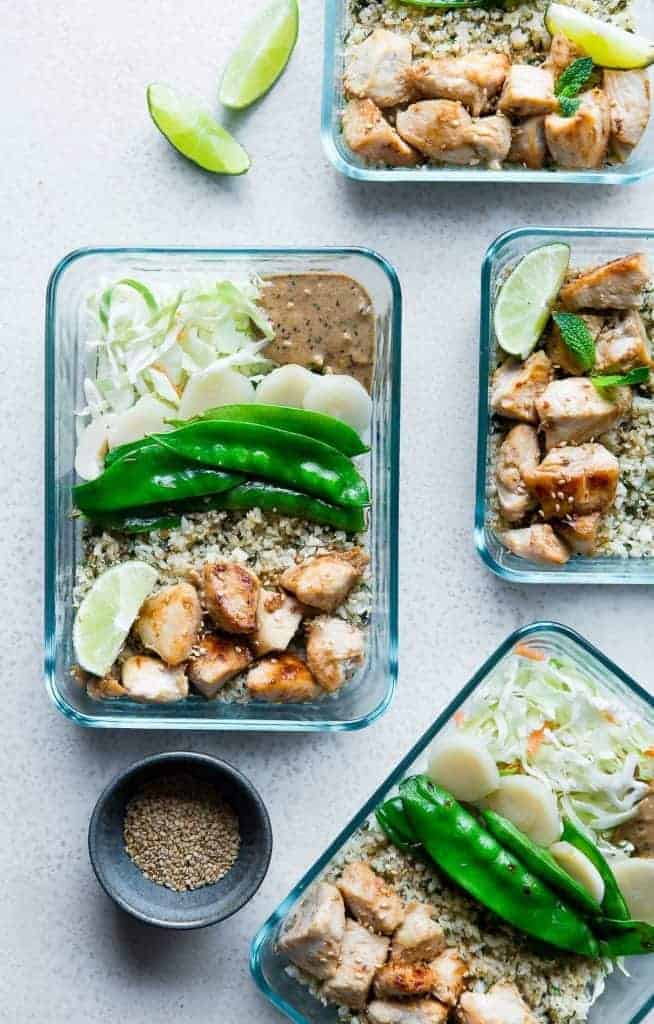 Chicken satay, y'all! And if you don't eat chicken, you can totally give this a try with tofu or tempeh.
Chicken Satay Meal Prep Bowls from Food Faith Fitness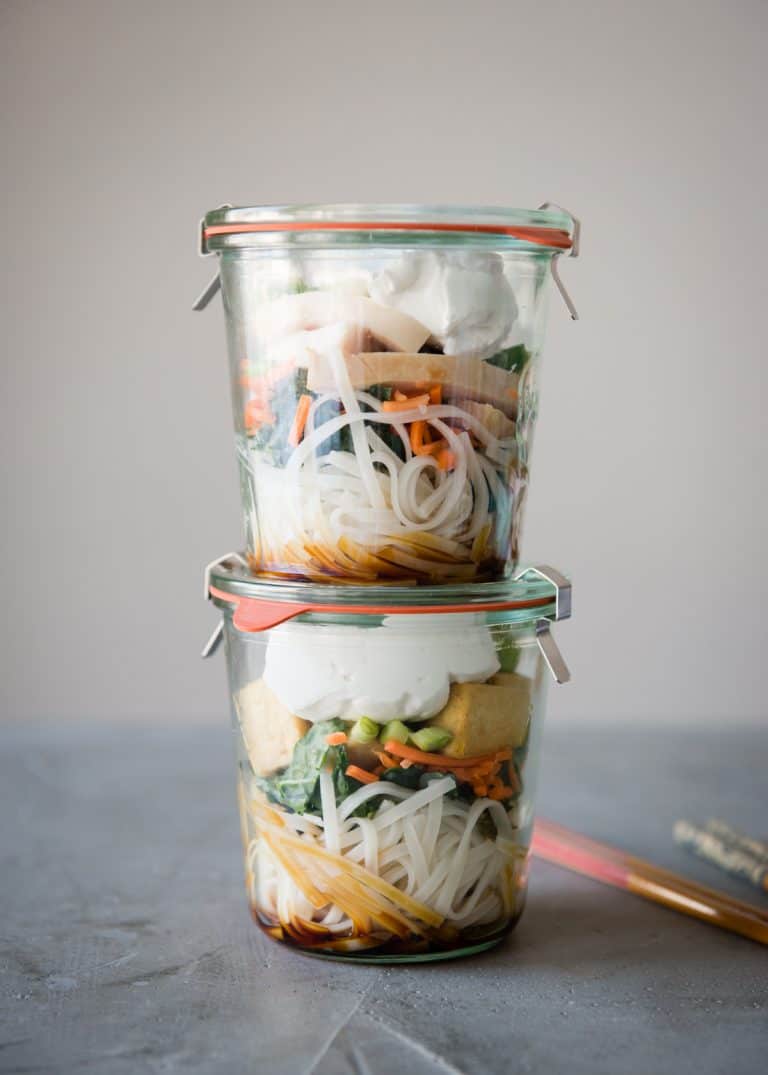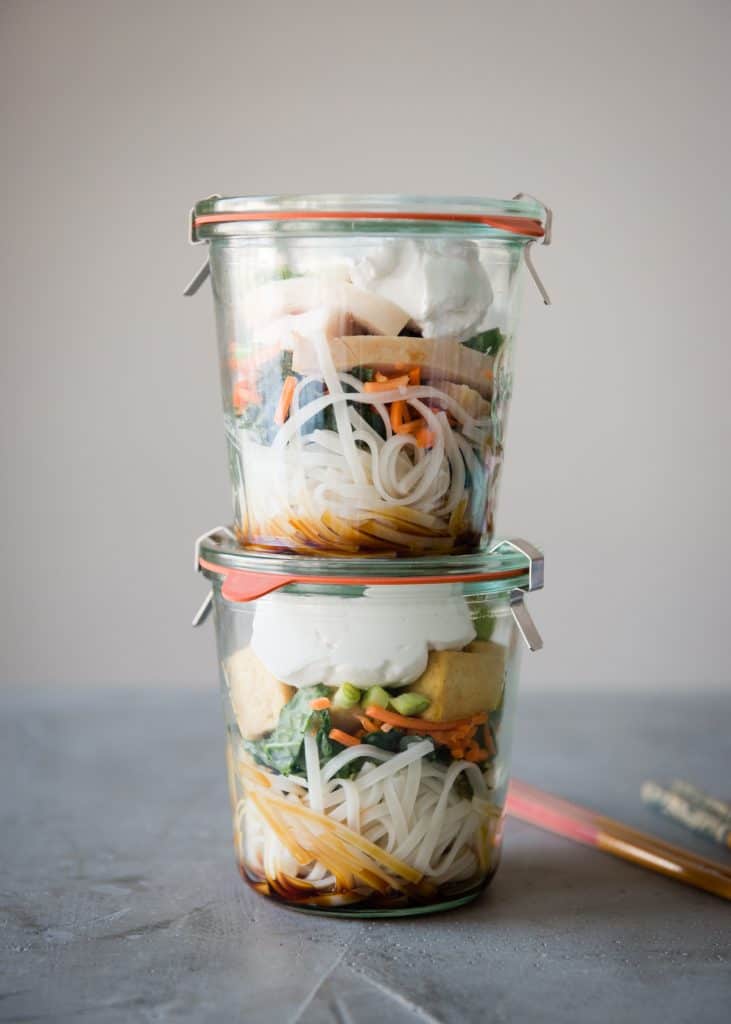 Prepare these jars of soup in advance and pour in boiling water when you're ready to eat. These are so much better than those cardboard cups of soup with dehydrated veggies!
Thai Curry Noodle Soup in a Jar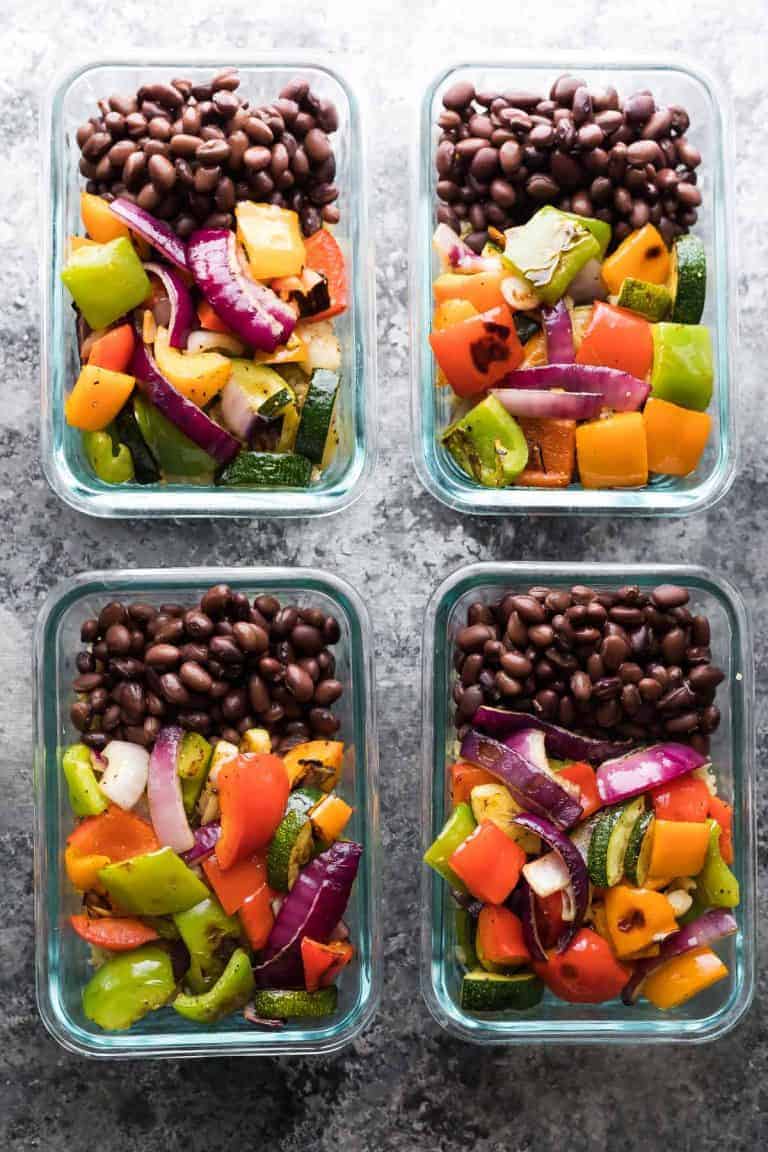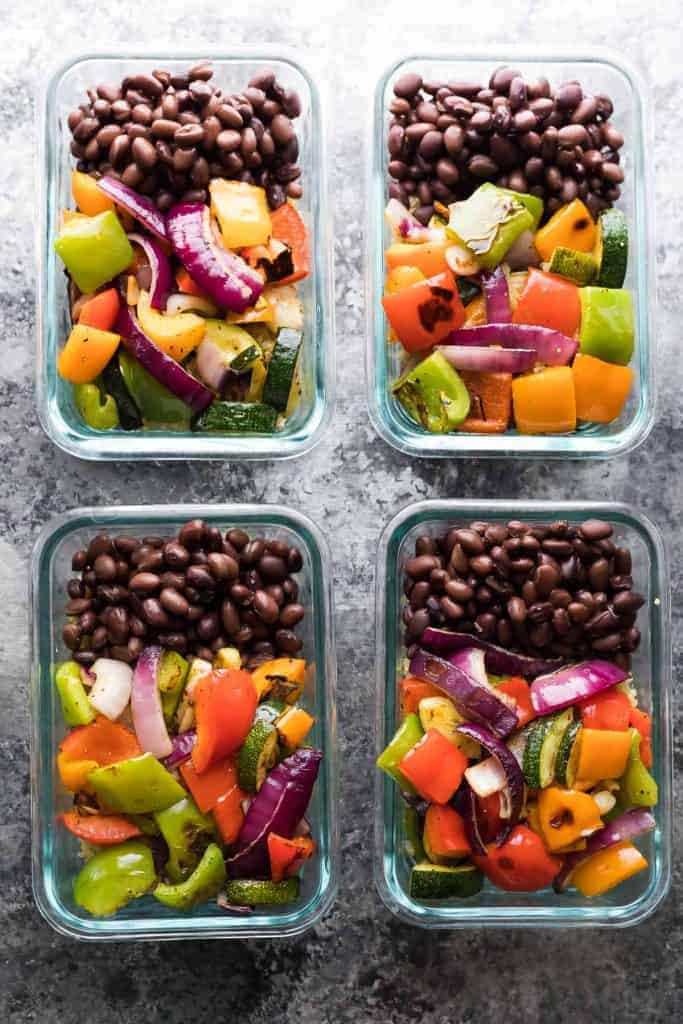 A combination of black beans and quinoa make these vegetarian meal bowls a great source of plant powered protein.
Grilled Veggie & Black Bean Meal Prep Bowls from Sweet Peas and Saffron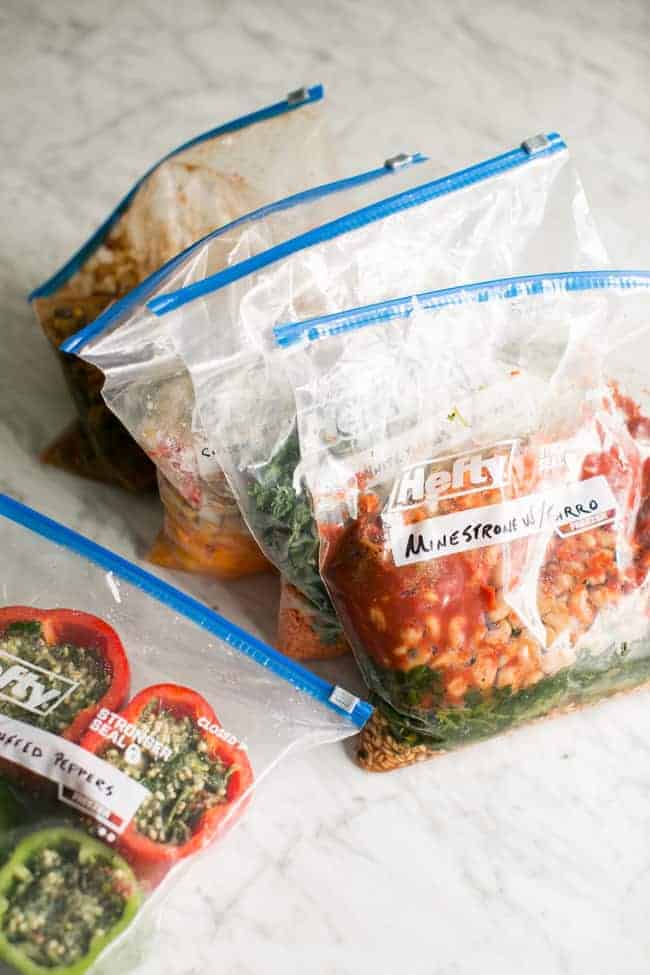 Rounding out your meal prep plan with a few no-cook options helps free up some time. These slow cooker recipes just need to be thrown together in a freezer bag, frozen, and then dumped in the slow cooker on the morning of the day you plan to eat them. So easy!
20 Freezer Bag Meals for the Slow Cooker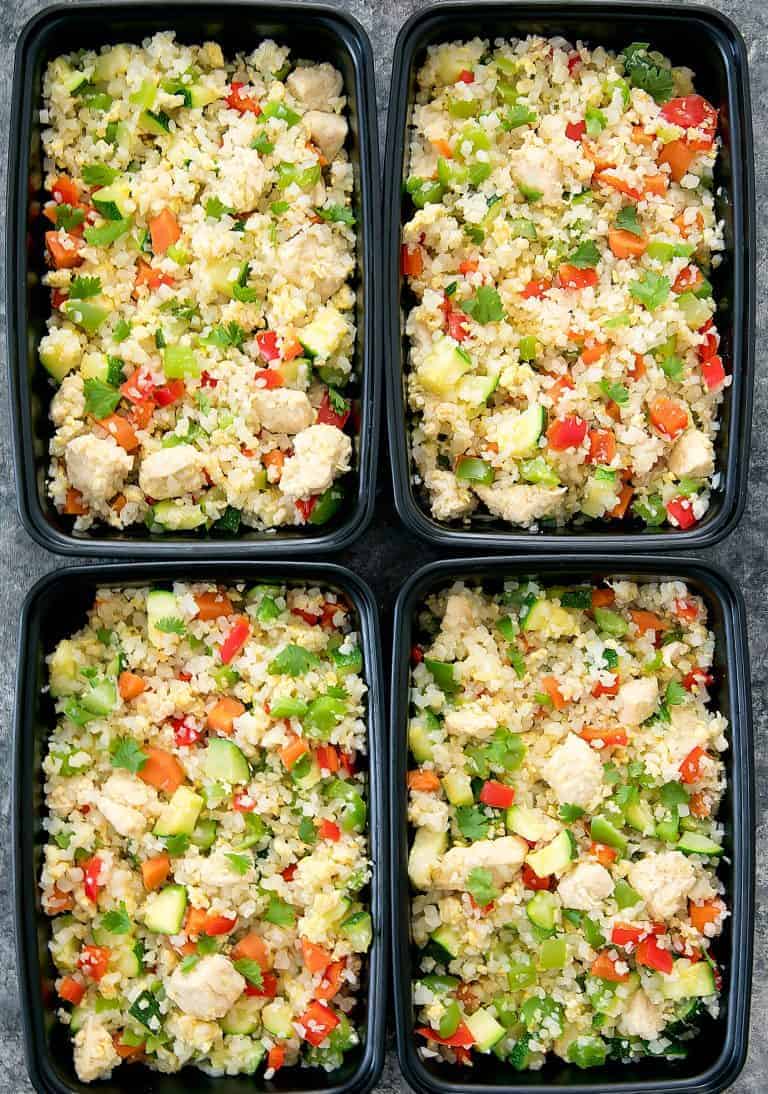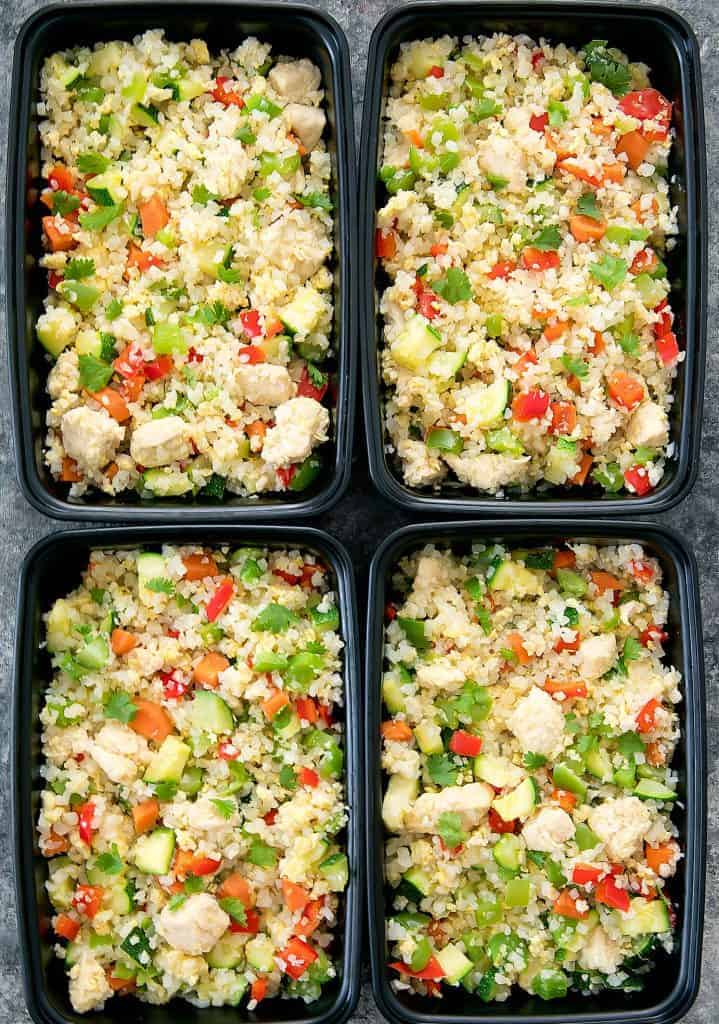 Grain-free? No problem! Cauliflower rice holds up well in the fridge, so it works perfectly in these Asian-inspired meal bowls.
Chicken Cauliflower Fried Rice from Kirbie's Cravings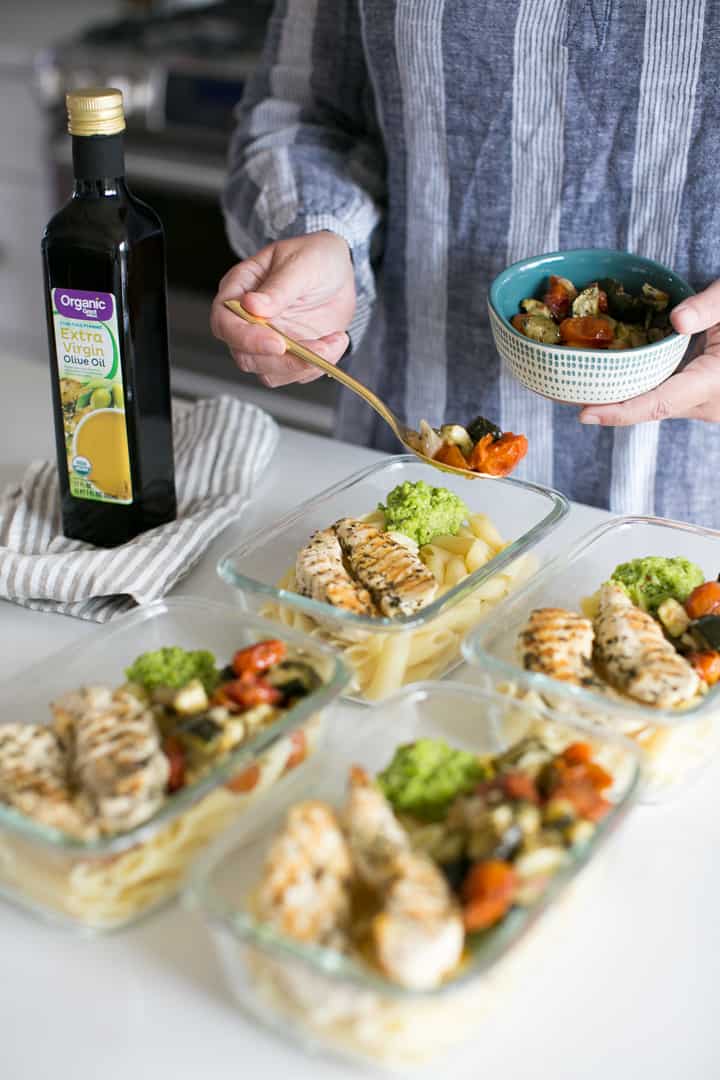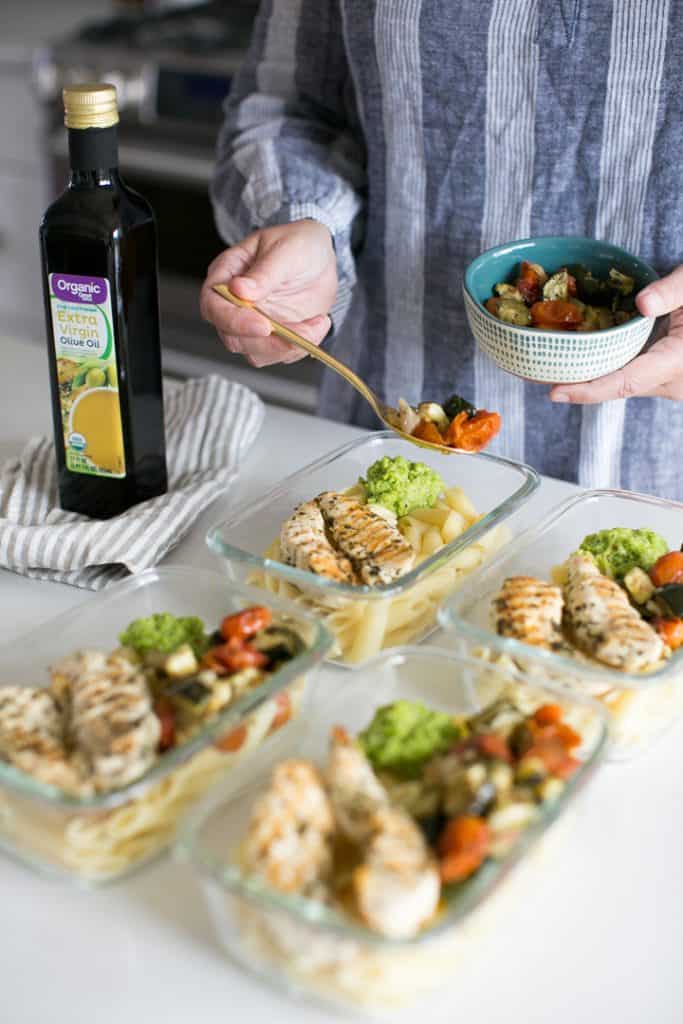 These pea pesto penne meal prep bowls are an easy make-ahead lunch that's healthy too. With pasta, chicken, and vegetables, you've got everything you need for a balanced meal!
Pea Pesto Penne Meal Prep Bowls with Three Herb Chicken and Roasted Veggies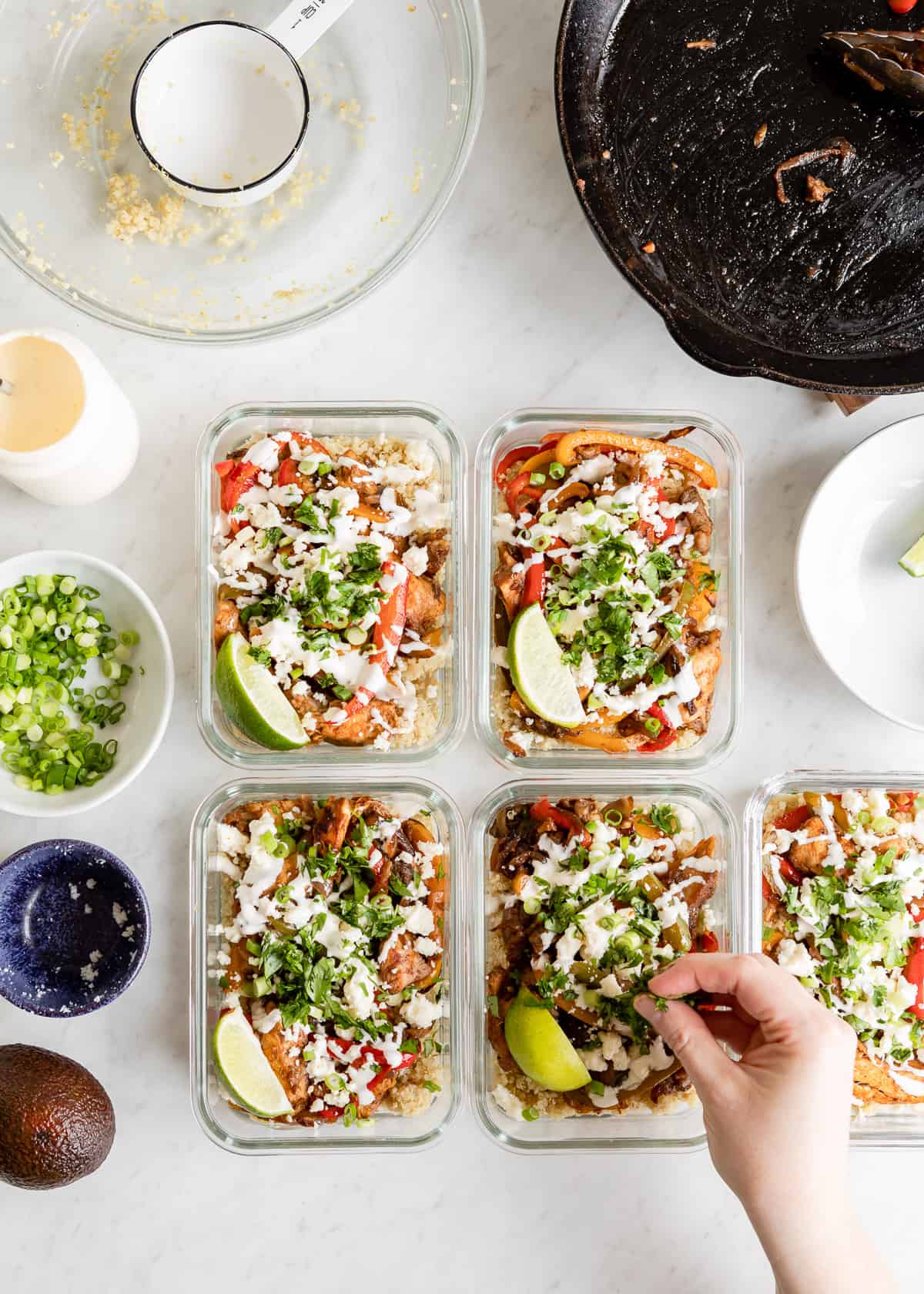 Stay one step ahead of your family's hunger with these Mexican-inspired chicken fajita meal prep bowls.
Chicken Fajita Meal Prep Bowls
50