Picnics are a social rite of summer. It's an opportunity to make memories with your friends just like when you were a kid – gathering outside, laughing all day long and playing games. Everything seems so much better when you are outside: the jokes, the good vibe, the food. And today we're keeping things simple with these healthy picnic recipes!
Say goodbye to heavy coleslaw, alcohol, potato salad and greasy burgers. Instead, it's hello to fresh fruits, light wraps, nourishing salads and natural cooling drinks. These good, light choices give you energy, improve your mood and help create the good vibe of outside gatherings. A picnic menu doesn't have to be complicated. Here's how to fill your picnic basket with plenty of tasty fresh food!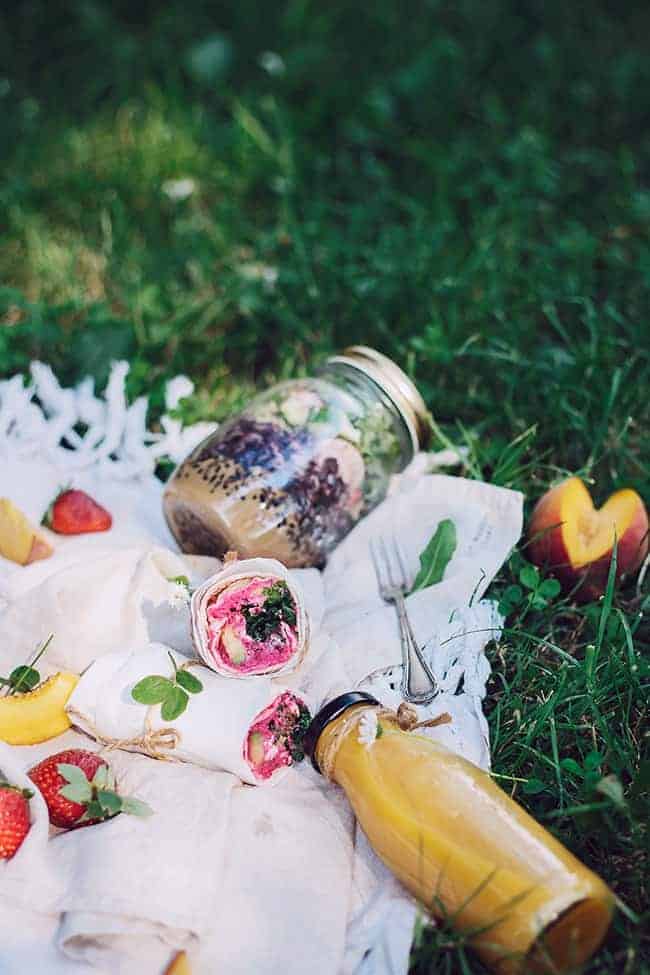 Our picnic concept puts the emphasis on nature, and all the food is made with whole ingredients, fresh fruit, vegetables and plant-based drinks. Instead of feeling full and out of energy, you'll be present and ready for a fun afternoon of laughing and playing.
Food is for nourishment and the joy of sharing it with your friends. It shouldn't take you ages to plan, prepare and digest. Here are our tips for keeping things simple and healthy for your next picnic. Sign up for the Silk newsletter for more recipe ideas!
1. Go Fresh
The summer season is a bounty of fresh fruits and vegetables, so why not taking advantage? Prepare smoothies or fruit lemonades to keep you hydrated at the picnic and bring fresh vegetables as a side dish. Don't forget a filling salad! We love it full of crunchy veggies and bathed in a light dressing instead of coleslaw. Using less oil and more lemon, vinegar or fruit juice to dress your salad keeps it fresh and cuts fat.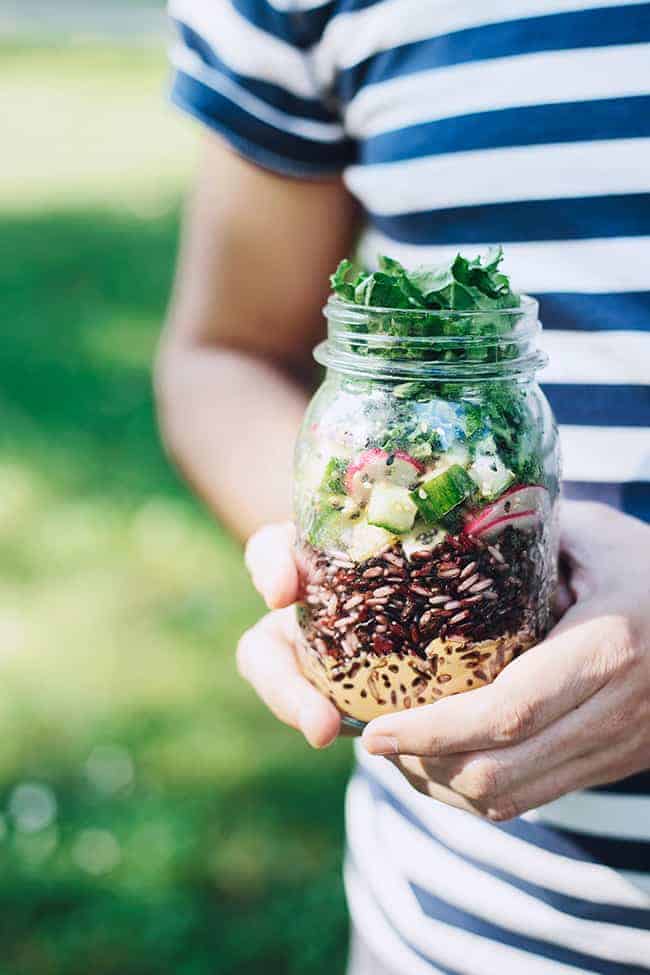 2. Keep it simple
Resist the temptation to load your basket with complicated dishes – your time is better spent outdoors than in the kitchen! Make sandwiches and wraps with nutritious dips like hummus or herbed Greek yogurt, alongside proteins such as boiled eggs, roast chicken, quinoa burgers, and fresh vegetables. These are easier to transport, don't need a lot of space, and they aren't messy at all. Bonus: no forks required!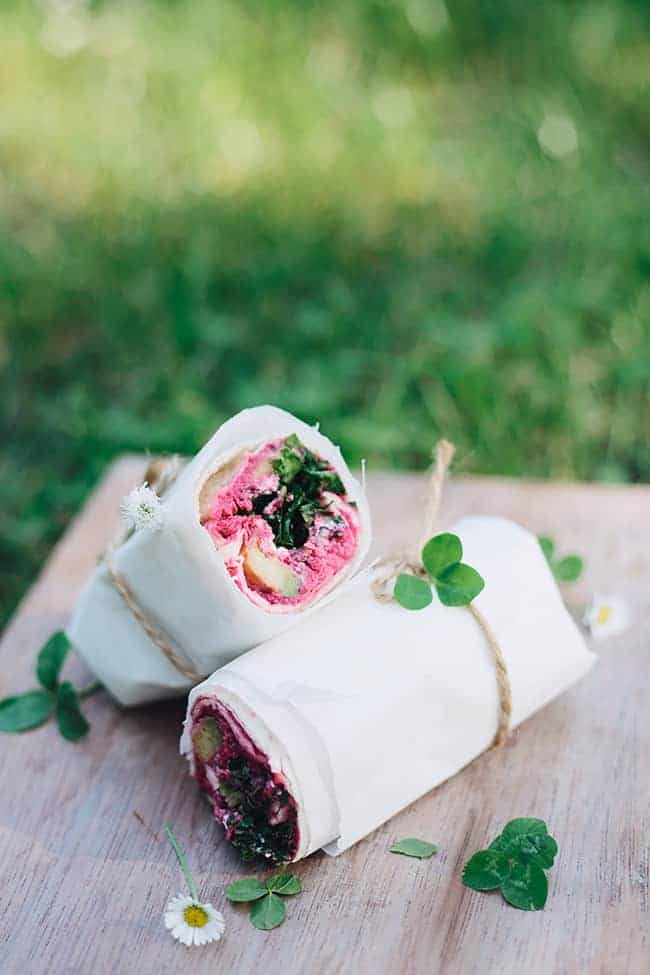 3. Don't forget dessert
Fresh fruits, especially berries, peaches and watermelon make the best choice for a healthy and hydrating dessert that everyone will love. If you want to make it fancy, prepare a layered cheesecake with light cream cheese and fresh fruit, or try our vegan version with mint and strawberries.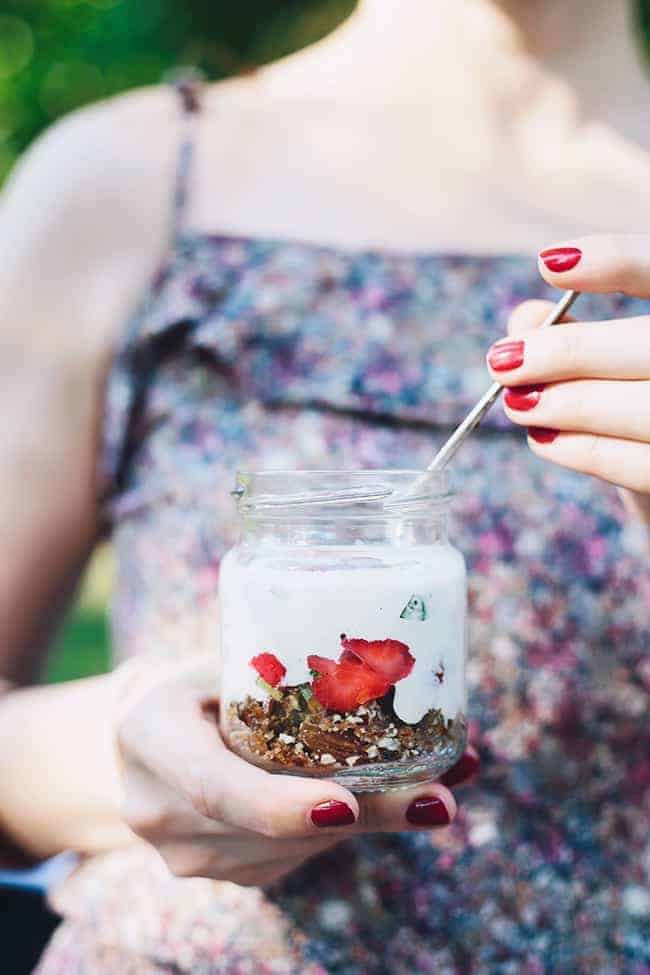 4. Better beverages
It's very easy to dehydrate during a hot day, and there's nothing more refreshing than a cooling drink made with fruits, aromatic herbs and herbal tea. Smoothies, lemonades, fruit punches – they are all great options. Resist the urge to add alcohol; it dehydrates, burdens digestion and steals your energy.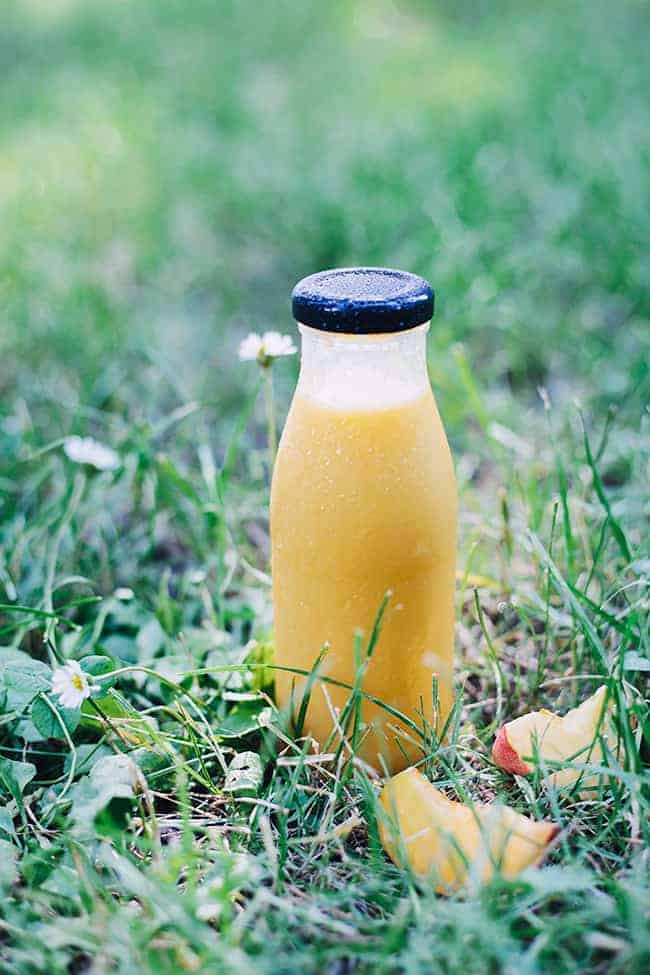 5. Get Moving
If you had simple food and energizing drinks at your picnic, moving your body will come naturally. Play badminton, Freesbee or football, play hide and seek with your little ones, or a fun game with all the friends, or simply take a walk – your body will burn calories and feel amazing!
1