March is here and we're all excited for spring at my house. We're thinking about wearing green for St. Patrick's Day. Green is everywhere! And I like it.
And I also really like this shake. Okay, here's the truth – I've never actually had a real Shamrock Shake from that fast food place (you know the one). But just looking at its unnatural shade of green I knew I could make a healthier version at home!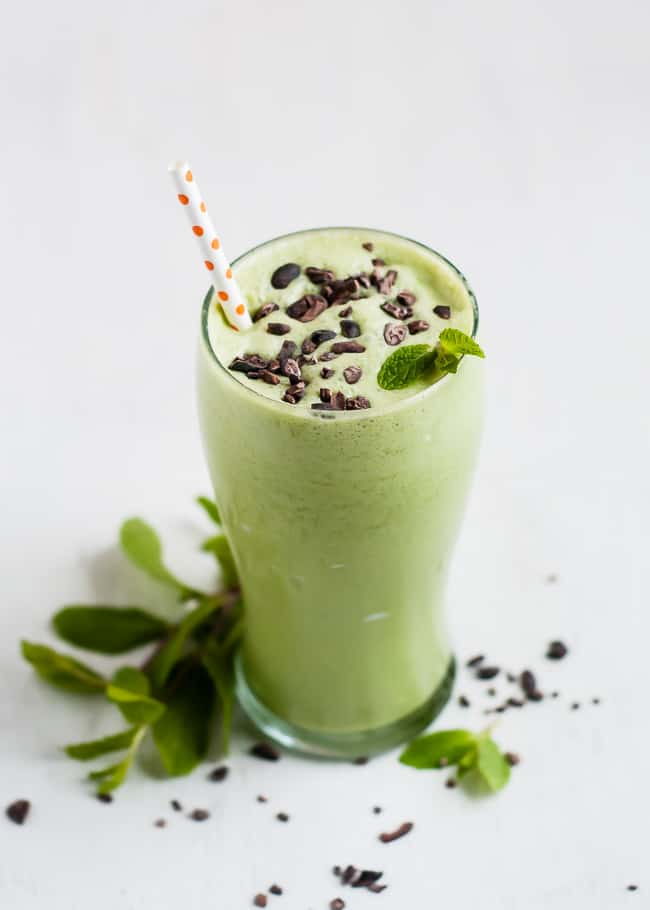 I heard Cameron Diaz talking about her new book on Jimmy Fallon, and she said something to the effect of being against diets because they are about deprivation. Usually I'm firmly against taking dietary advice from a stick thin former model, but this time I happen to agree.
Eating well is about nutrition. This shake is delicious and feels like a treat, but it's 100% natural and healthy. It's like having your cake and eating it too!
All natural Shamrock Shake
In this copycat shake you won't find any dairy, processed ingredients, food coloring or sugars. You'll find 100% all-natural ingredients and you don't have to feel guilty as you sip it.
To get that green color Shamrock Shakes are traditionally known for, I used a mix of organic baby super greens, but you can use baby spinach or whatever your favorite green is. The spinach and baby greens have a milder flavor, if that's an issue.
But I'm never averse to a few lacinato kale leaves or a handful of collard greens. I also included a large fistful of fresh mint and a few drops of pure peppermint oil for the extra refreshing minty flavor. I mean, would it really be a Shamrock Shake without it? I think not.
To sweeten it, I used whole, pitted dates. If you wanted to, you could use a frozen ripe banana instead. It would also make the shake a little thicker.
For the creamy element, I used coconut cream and homemade almond milk and a bit of vanilla bean paste. The ice is just to make it nice and cold.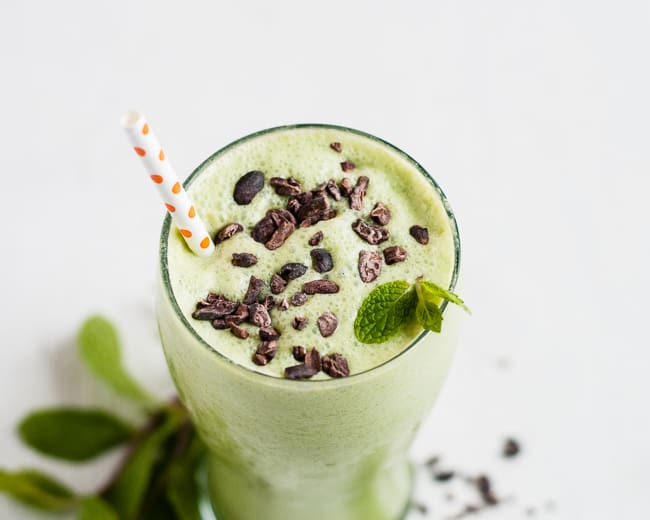 Instead of whipped cream and a cherry, I used roasted cacao nibs for a nutty, chocolatey crunch. This is such a yummy shake/smoothie. It's fresh and healthy and a perfect replacement for the original.
Bonus!
I included a mint chocolate variation down below. :) Just add a tablespoon of cocoa powder!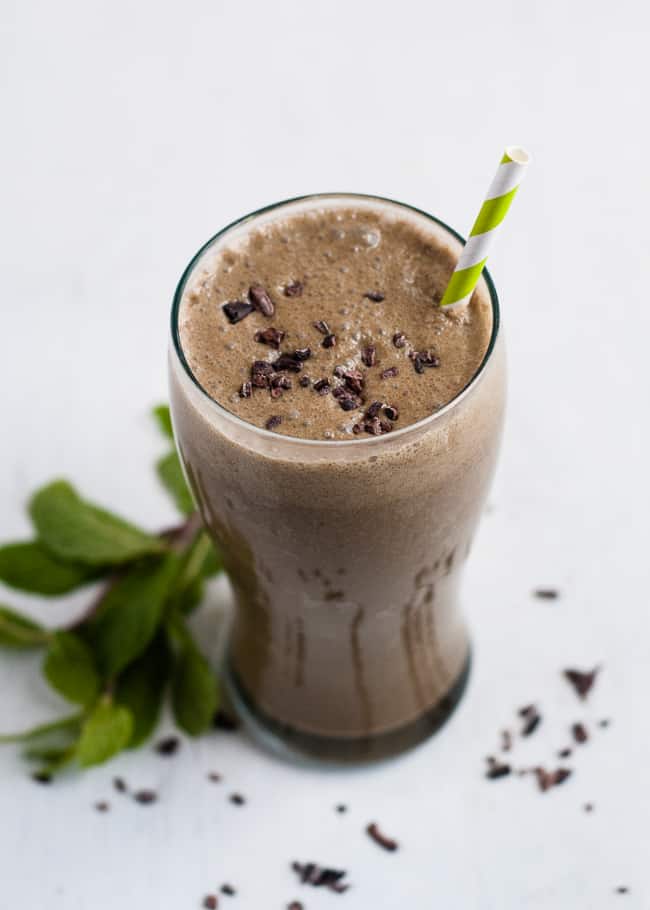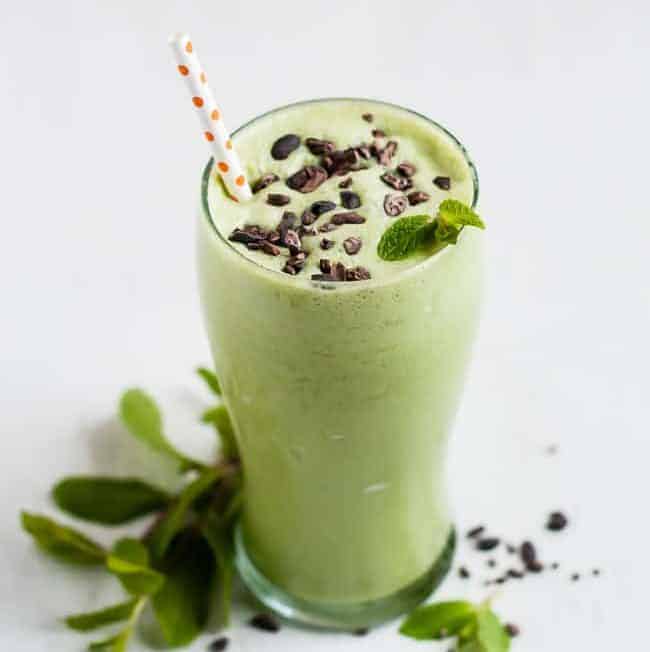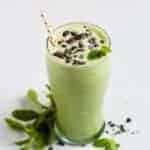 Print Recipe
Recipe Makeover - Healthy Copycat Shamrock Shake
A healthy, nutrition-packed minty green shake.
Ingredients
1

cup

organic baby super greens or spinach

1

handful of fresh mint

1

cup

almond milk

1/4 to 1/2

cup

unsweetened coconut cream

1/2

cup

crushed ice

3-5

whole dates or sweetened of your choice

see note

1/2

teaspoon

pure vanilla bean paste or extract

a few drops pure peppermint oil

to taste

optional garnish - sprinkle of cacao nibs
Instructions
Place all ingredients into a blender and puree until smooth. Pour into a tall glass and enjoy.
Notes
If your dates aren't soft, be sure to soak them first in a little warm water.
Variation: Add 1 Tablespoon cocoa powder for a mint chocolate shake
5