Resisting a chocolate craving seems like a futile task—when you want it, you want it. Luckily, there are healthy ways to satisfy a sweet tooth. These sugar-free chocolate chia protein balls are the perfect healthy snack for a chocolate attack—and they're packed with protein!
Sugar-Free Chocolate Chia Protein Balls Recipe
1/4 cup unsweetened sunflower seed butter or tahini
1/3 cup hemp protein powder (Nutiva or Living Harvest recommended)
2 tablespoons coconut oil
1/4 cup chia seeds
1/4 teaspoon cinnamon
25 drops plain liquid stevia
3 tablespoons dark cocoa powder or cacao powder
Pour all ingredients into a bowl. Mix until well combined. Let cool in the fridge for 5 minutes, then roll into 1-inch thick balls. Serve as is or rolled in shredded coconut. Makes 10 balls.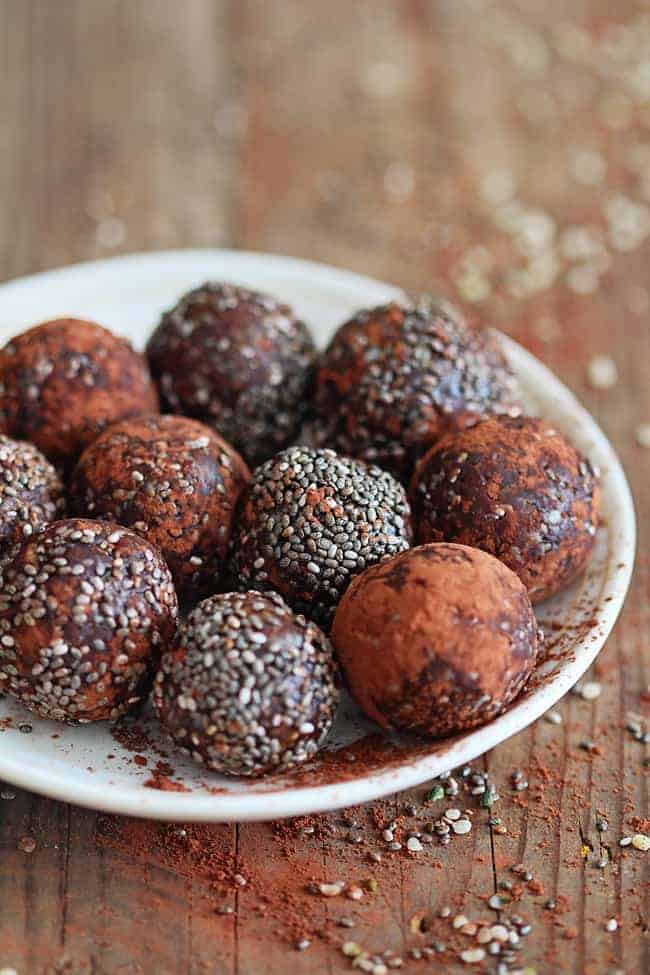 6