It's Cinco de Mayo and before you start perusing our many delicious margarita recipes (seriously, we love margaritas around here), let's talk about tacos. They're quite possibly the world's most perfect food because:
1) No one dislikes tacos. No one!
2) It's impossible to dislike tacos because they're endlessly customizable—you can use any fillings, wraps, and toppings you like.
3) They might have a reputation for being junk food, but tacos can actually be pretty healthy.
Healthy tacos might sound like an oxymoron, but fill them with veggies or grilled meat, go easy on the cheese, and they're a pretty balanced meal. If you're looking for some creative, healthy taco recipes to celebrate Cinco de Mayo—or even just to mix things up on Taco Tuesday—we suggest trying one of these:
5 Healthy Taco Recipes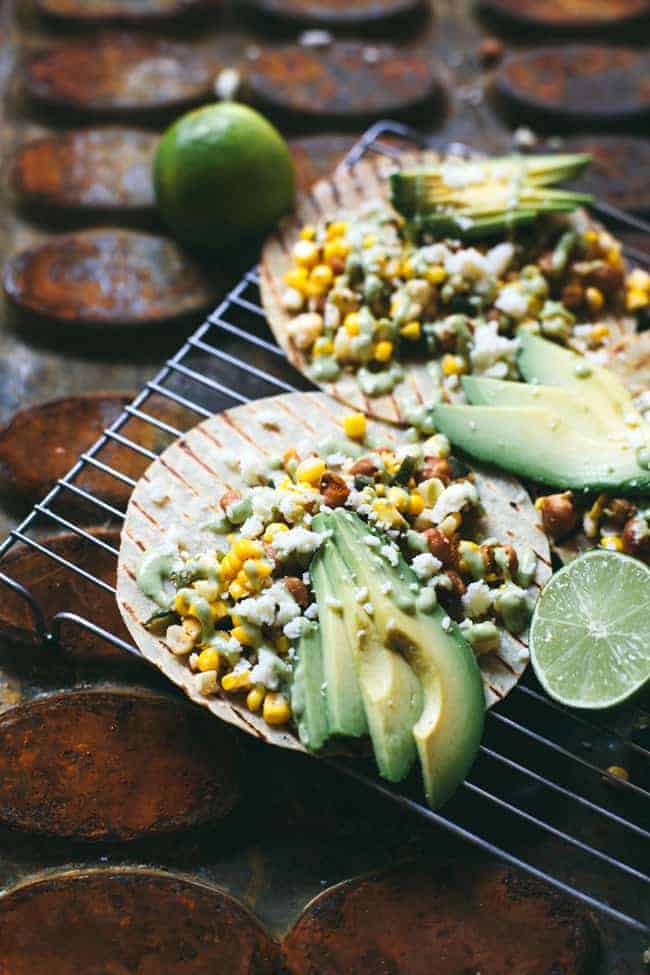 Crunchy roasted chickpeas add some satisfying protein to these amazing, flavor-packed vegetarian tacos.
Chickpea Street Corn Tacos with Spicy Avocado Cream Sauce from Brewing Happiness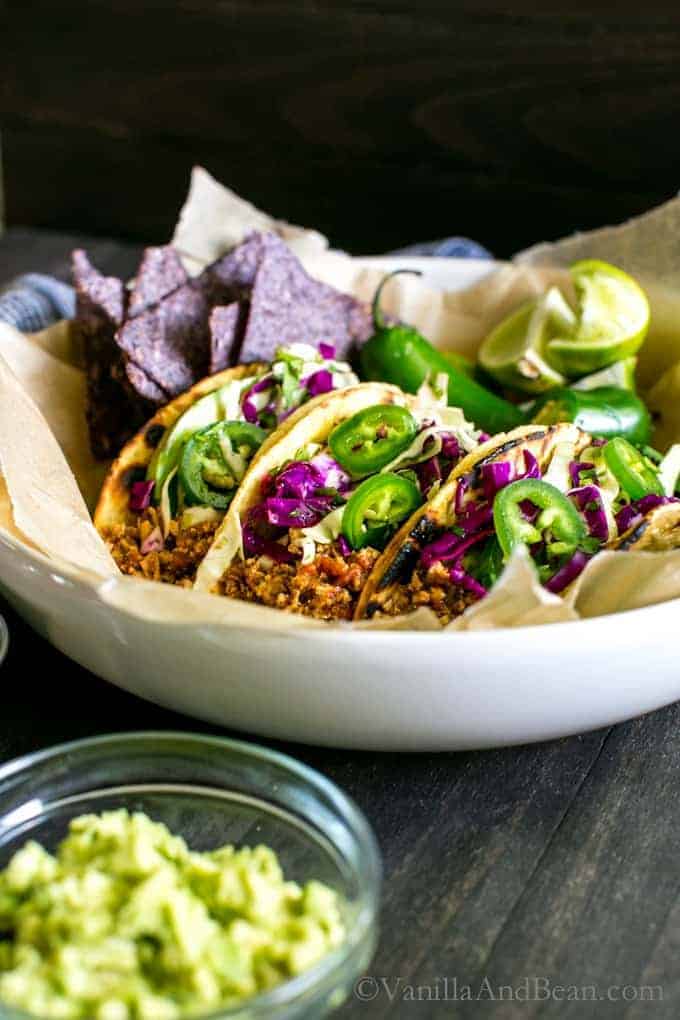 The best thing about this tofu taco recipe? You can make the filling in advance and freeze it for later. Or you could freeze any leftovers, but let's be real: there won't be any leftovers.
Mexican-Inspired Tofu Tacos from Vanilla and Bean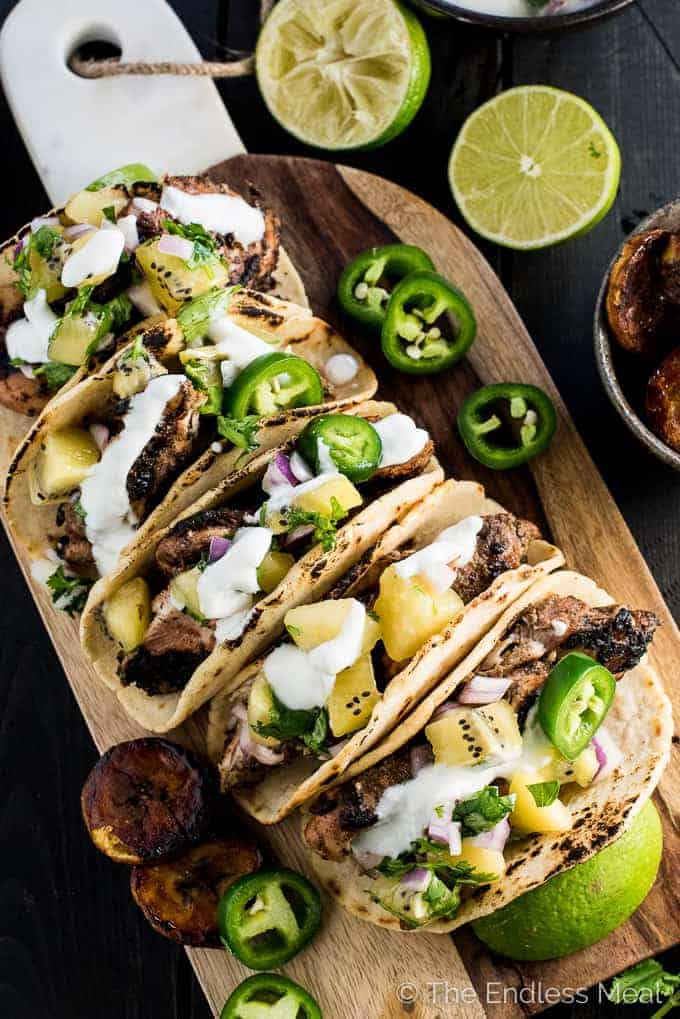 Spicy jerk chicken is tempered by sweet, juicy yellow kiwis (the best kind of kiwis!) in this crowd-pleasing taco recipe. Don't skip the coconut plantains on the side!
Grilled Jerk Chicken Tacos with Gold Kiwifruit Salsa from The Endless Meal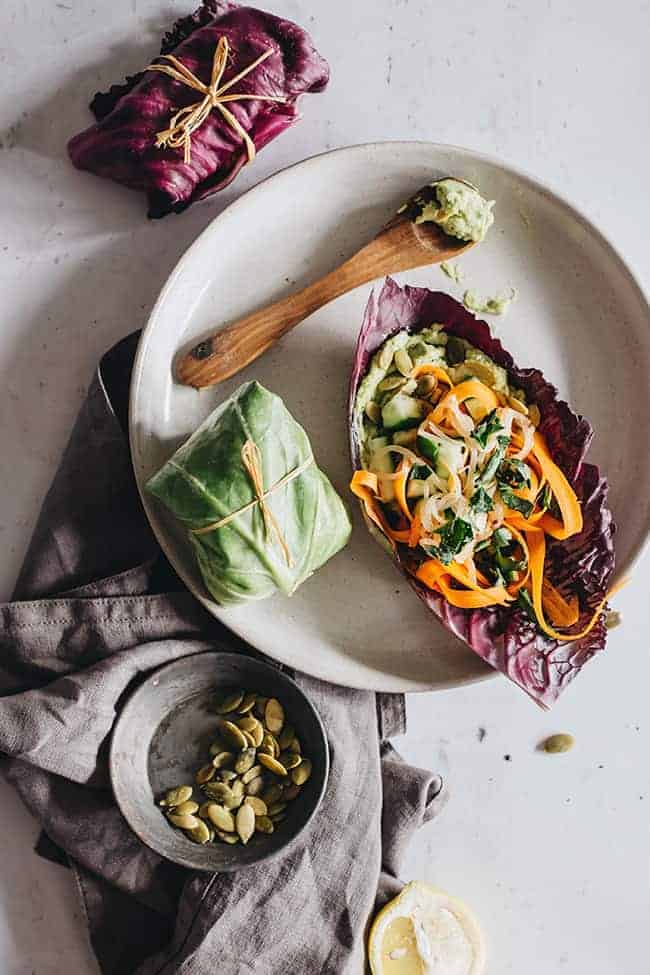 If you want to keep it super virtuous to offset all that alcohol intake (you looked at our margarita recipes, right?!), these raw taco wraps are for you.
Detox Taco Wraps from Hello Glow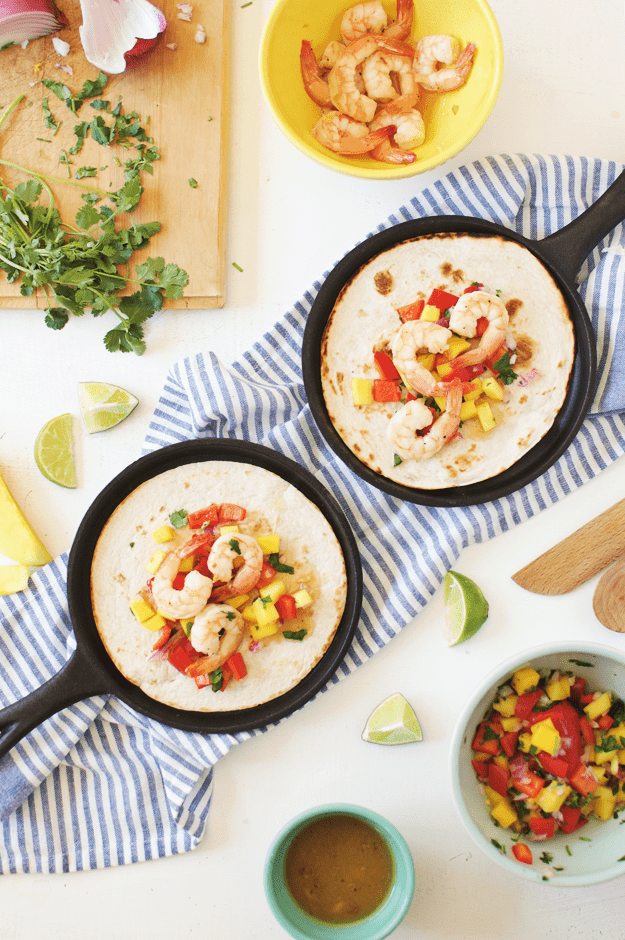 Hello easy dinner! These light, colorful tacos take only 20 minutes to make. They're sweet, salty, sour, spicy and pretty much perfect.
Honey Garlic Shrimp Tacos with Mango Salsa from The Butter Half
0