It's Cinco de Mayo and before you start perusing our many delicious margarita recipes (seriously, we love margaritas around here), let's talk about tacos. They're quite possibly the world's most perfect food because:
1) No one dislikes tacos. No one!
2) It's impossible to dislike tacos because they're endlessly customizable—you can use any fillings, wraps, and toppings you like.
3) They might have a reputation for being junk food, but tacos can actually be pretty healthy.
Healthy tacos might sound like an oxymoron, but fill them with veggies or grilled meat, go easy on the cheese, and they're a pretty balanced meal. If you're looking for some creative, healthy taco recipes to celebrate Cinco de Mayo—or even just to mix things up on Taco Tuesday—we suggest trying one of these:
1 / 5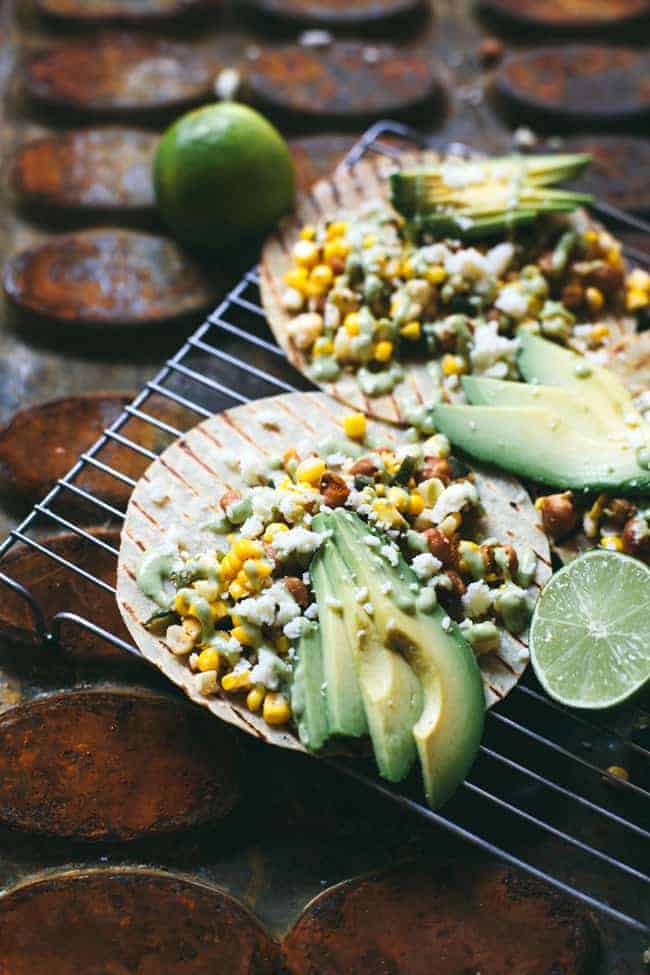 0