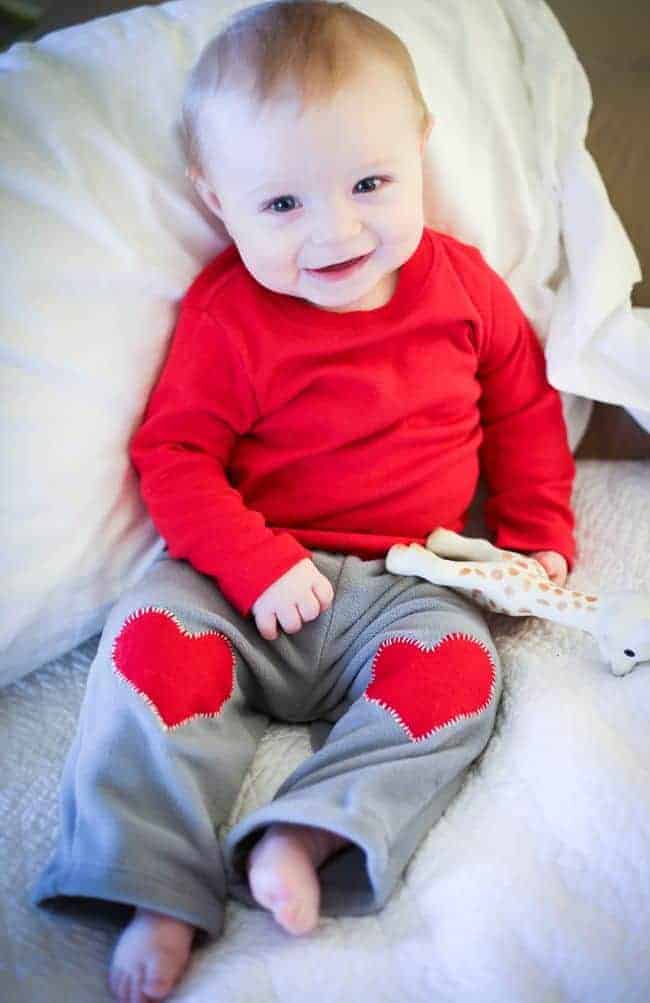 It's official. Samuel may just be the cutest baby ever. I know I'm biased, but seriously, isn't he adorable? At almost 8 months old he is just the most smiley, happy baby. I could just squeeze and kiss his lil' baby cheeks all day.
And he is definitely on the move now. He flips and rolls all over the floor. Crawling will be next so I took my obsession with hearts and red felt and made him some heart knee patches. I've been itching to put a patch on something but elbow patches for me seemed kind of pointless. It's not like I wear them out! But the extra padding is perfect for Sam's poor knees.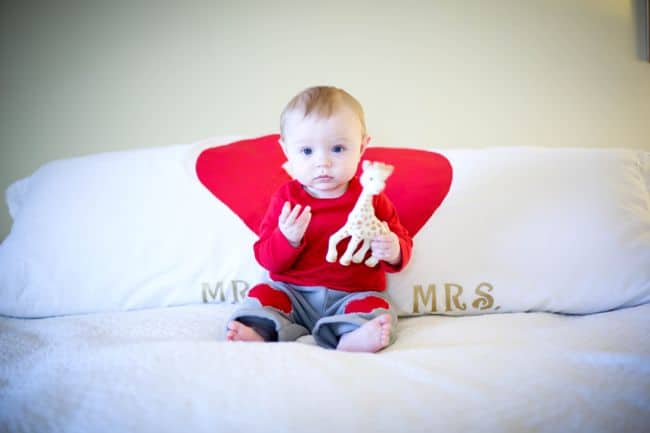 Basically this project turned into an excuse for a photo shoot for Sam. We are definitely not snapping as many pics of this little guy – poor third child! But he's a natural for the camera – he even held his Judy prop! (Three giraffes ago we named her Judy before we realized she had a name. It stuck.)
DIY Heart Knee Patch Baby Pants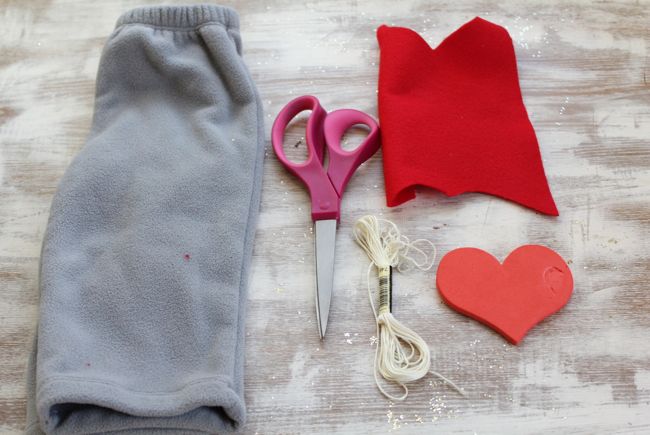 You will need:
A pair of pants
Felt
A heart template – obviously I love hearts but this would work for any shape. Four leaf clover pants may be next!
Embroidery thread
Scissors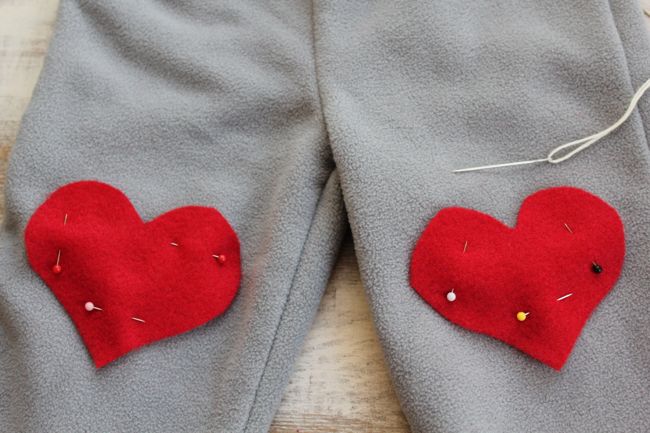 Cut out your shapes and pin them to the pants. If possible, try the pants on the baby and mark the knees. Sam was napping while I made these so I had to guess. Pin the hearts to the pants and sew patch on with embroidery thread.
I couldn't wait to try these on Sam so I dressed him in his festive pants as soon as he woke up. Not sure if this face means he likes it or not?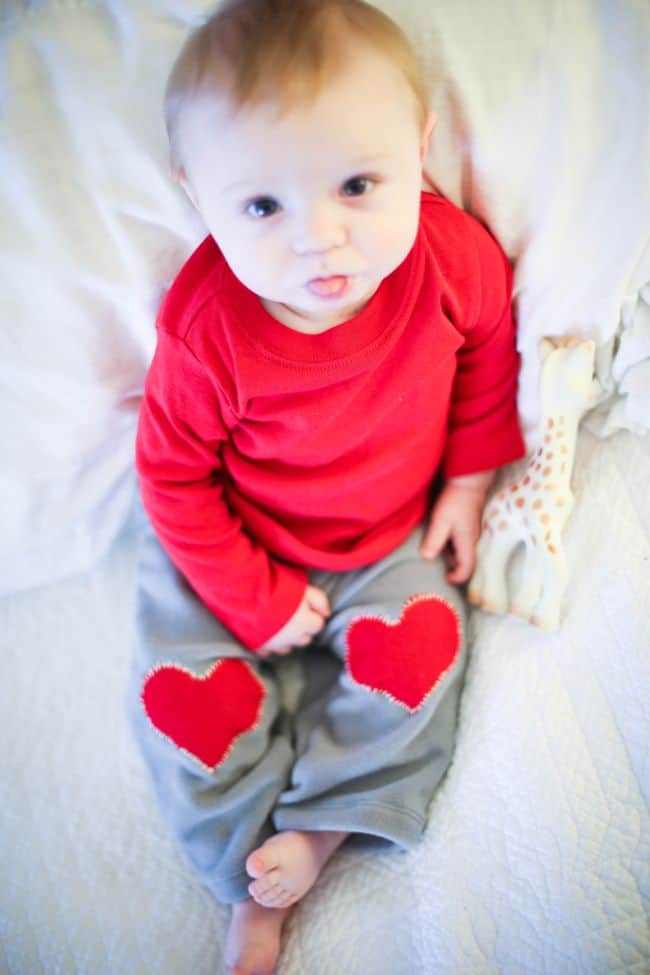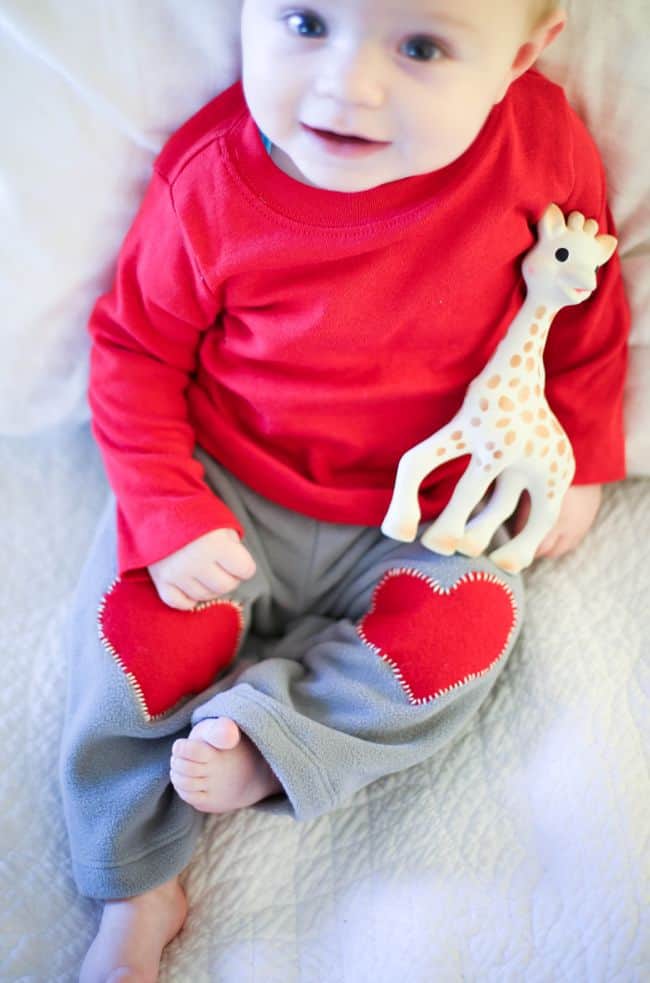 And if you're wondering, these did great in the wash. I always worry about my sewing skills but the patches stayed on and the felt looked fantastic.
1