For all of you who said to keep the heart posts coming, this one is for you! Last week we treated the kids to a breakfast for dinner night, and they were beyond excited. Especially when we used cookie cutters to cut the pancakes into heart shapes. It blew their wee little minds.
And it gave me a chance to break in my new apron. I loved this simple white apron I found at Michaels. And then – wait for it – I sewed on heart pockets! I know it's crafty and corny, but I need something to make cooking more fun, right?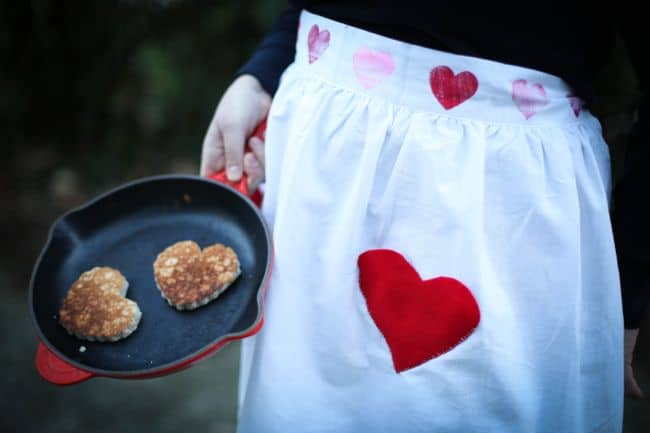 Have I mentioned how heavy a cast iron skillet is? Sheesh.
In an effort to find more excuses to wear my apron here are 7 yummy recipes that feature happy hearts. Seriously, I'm not sure which to try first. Will you be baking for Valentine's Day?
7 Yummy Heart Recipes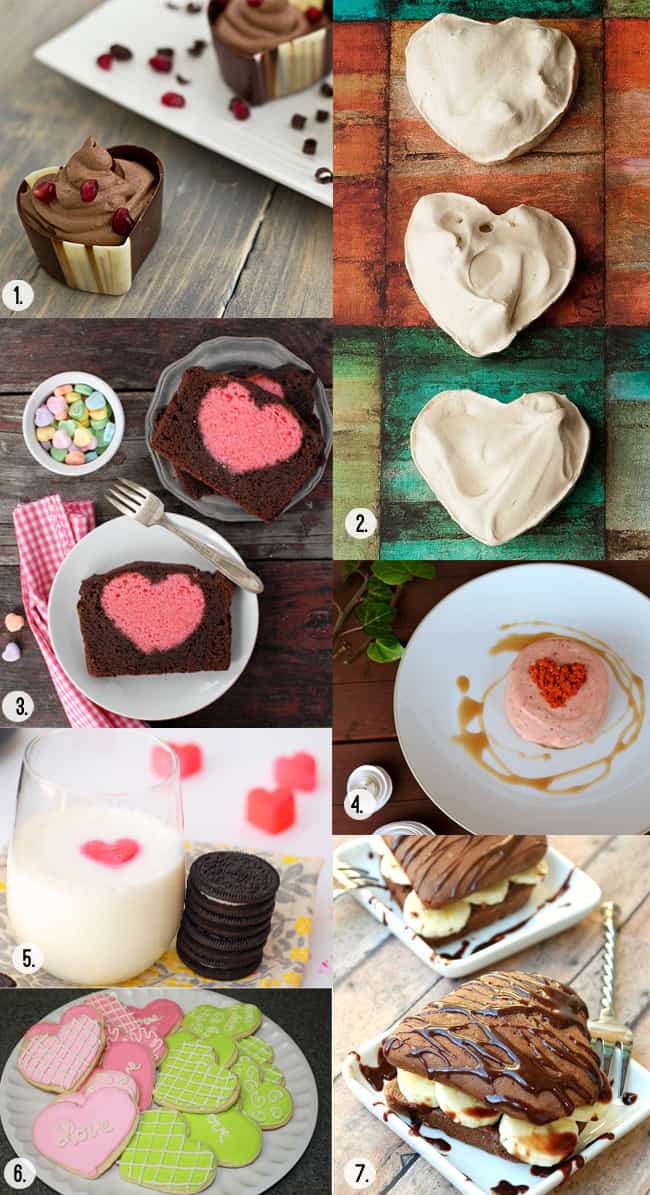 2. Chocolate cherry meringues – Matthew's Puzzle | 3. Hidden heart pound cake – Boulder Locavore | 4. Pink up your life – The Gigglepea | 5. Heart milk cubes – A Subtle Revery | 6. Valentine's themed cookies – The Little Kitchen | 7. Mini chocolate heart cakes recipe – Will Cook For Smiles
0