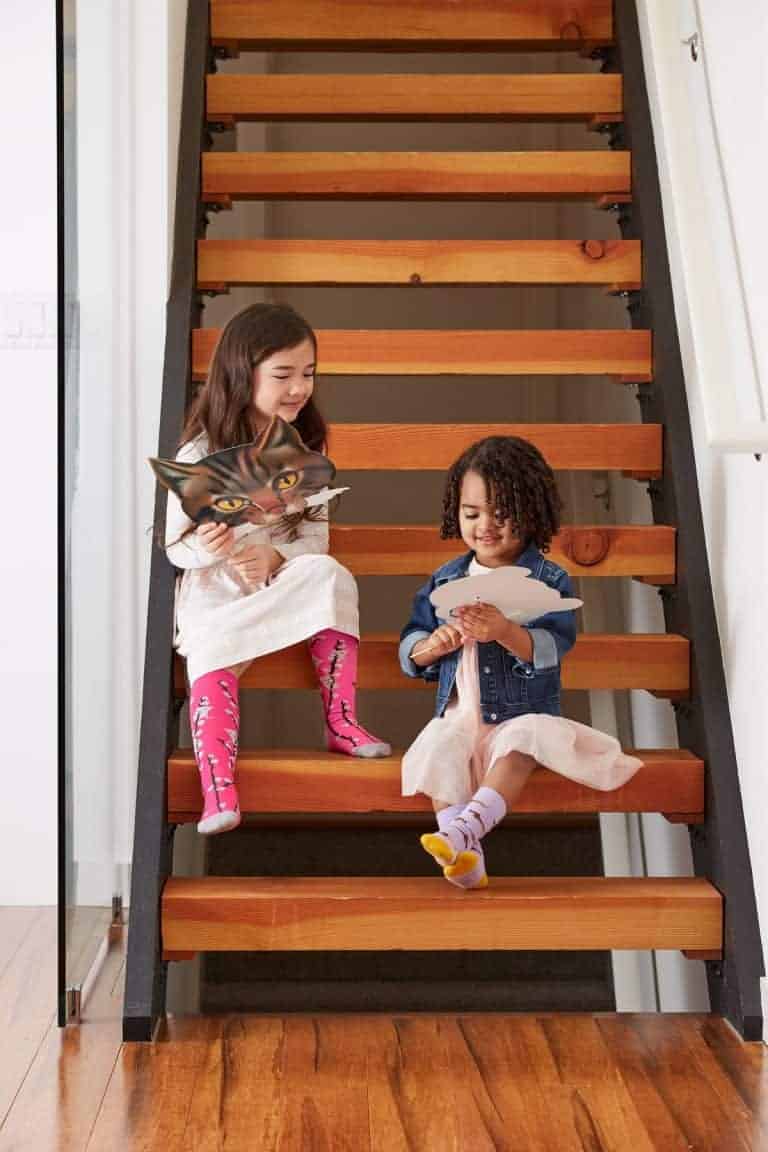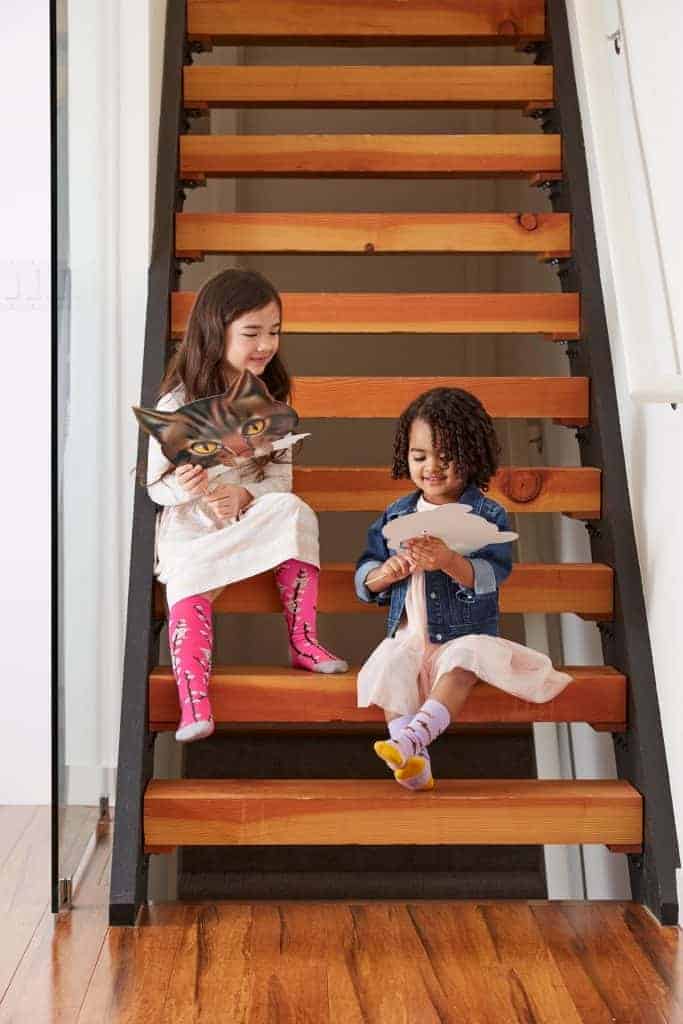 This back-to-school season, I stocked up on the usual leggings, t-shirts, and sweaters, but I also had to replace all of my toddler's socks because she grew out of the wee little baby socks she used to wear and graduated to regular kid socks, seemingly overnight. (She also went from a size 6 shoe at the beginning of summer to size 7 1/2 at the end. How do feet even grow that fast?!) And I discovered the cutest brand of socks ever: Sock It to Me.
My daughter is completely obsessed with them because, I mean: otter socks. And narwhals, rainbows, dinos, pugs in banana costumes—whatever your kids are into, they've got options. Also! Also! Also! They sell adult socks too. Do B and I have matching cat socks? You bet we do. It's like a Laura Ashley mommy-and-daughter thing, except without all the pastels and floral prints and giant collars and awkwardness.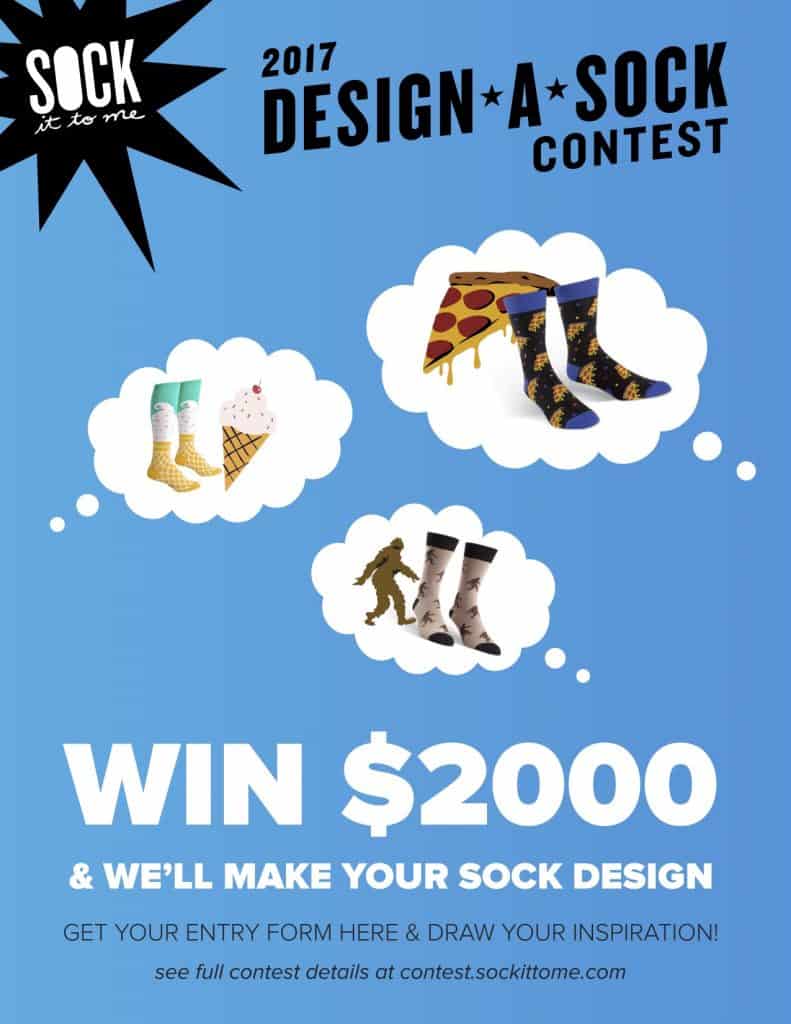 If you're the artistic type—or hey, even if you're not!—you'll be excited to know that Sock It to Me is currently holding their annual Design-A-Sock Contest. Not only could you win up to $2000 (and lots of free products!), your design will be part of Sock It to Me's Fall 2018 collection. What's really fun about this contest is that Sock It to Me has been doing it since 2004 and consider it a fundamental part of their business; it's helped the brand grow in following and spot new trends each year.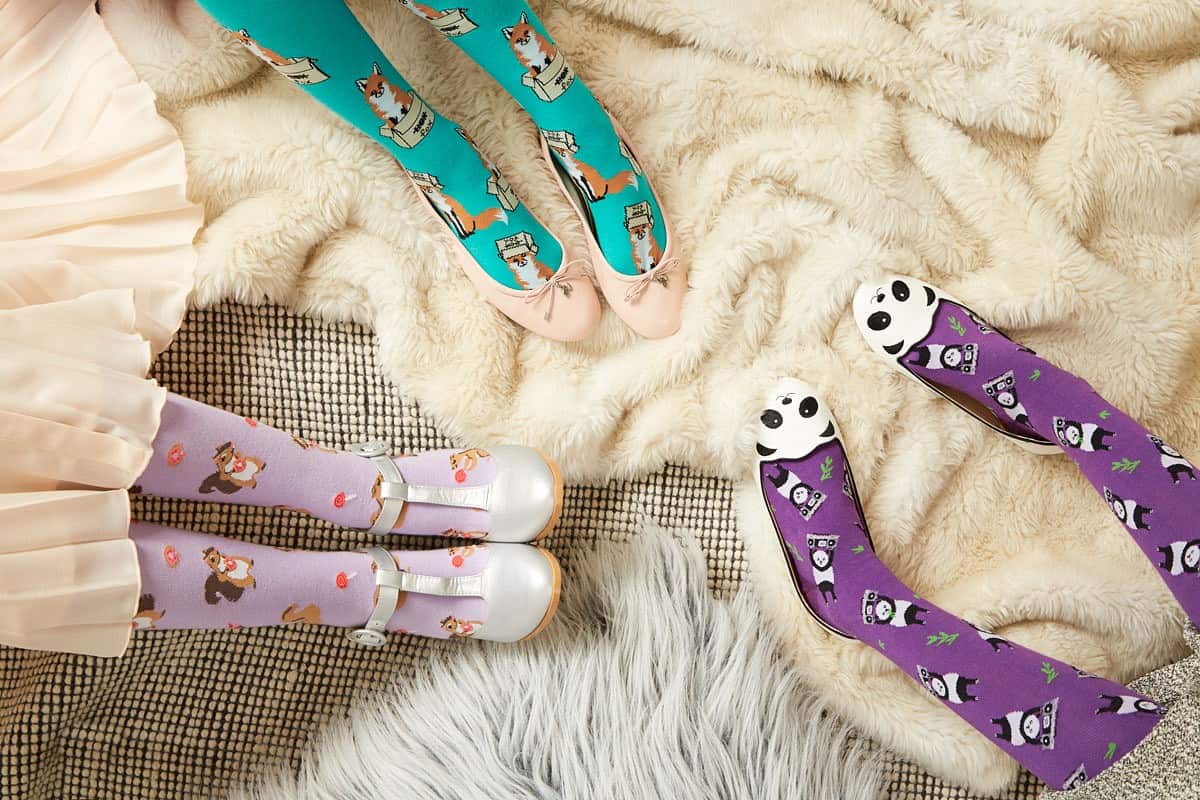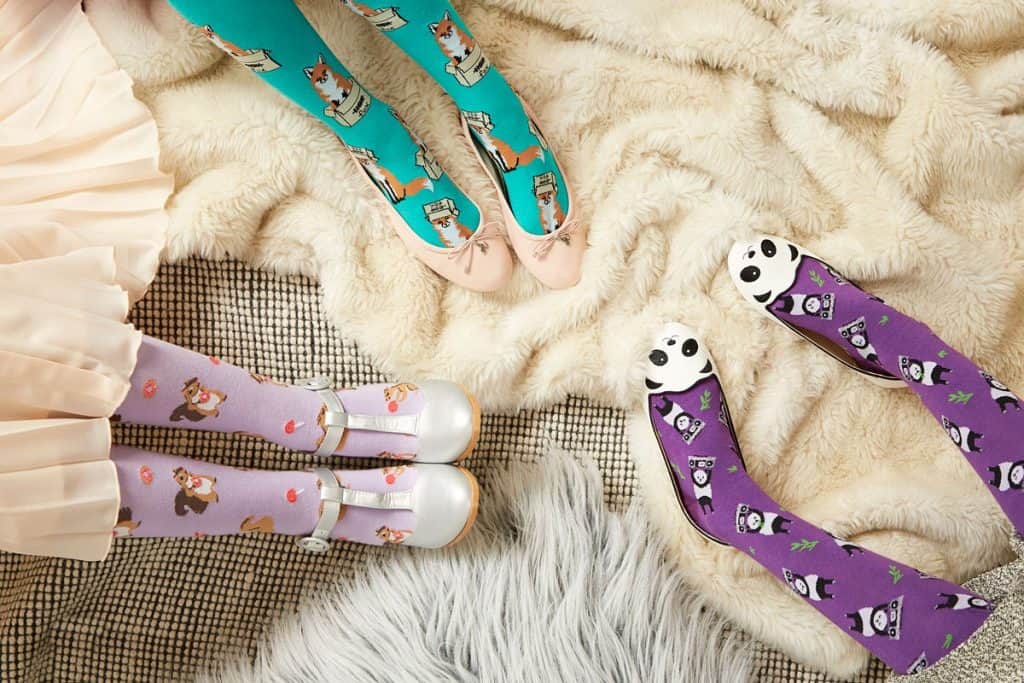 We're teaming up with our friends at Sock It To Me to give one lucky reader a $112 digital gift card (which covers 5 pairs of kid socks and 5 for adults!). Enter to win using the form below. Good luck!
Disclosure: This isn't a sponsored post, but we did receive socks from Sock It to Me so we could give them a try.
0