We've partnered with HelloFresh to share this post. Thank you for supporting our sponsors!
I'm going to be completely honest here: I didn't always get the appeal of meal delivery services. It seemed gimmicky to me. I'm an almost 100% from-scratch home cook. (Okay, more like 85%.) I try my best to avoid processed foods (except tortilla chips…ahem). We eat loads of veggies and whole grains, minimal meat, poultry, and dairy. I'm trying, is what I'm saying. But that also means I spend a lot of time in the kitchen preparing our meals.
That's not a bad thing, except sometimes I just don't have the time to go shopping for groceries or cook our meals. And I don't want to hit up the neighborhood pizza place or the dreaded drive-thru for burgers and fries either. Sometimes that's okay, but for all of those other nights, I need to have some kind of trick up my sleeve. And that's where HelloFresh comes in.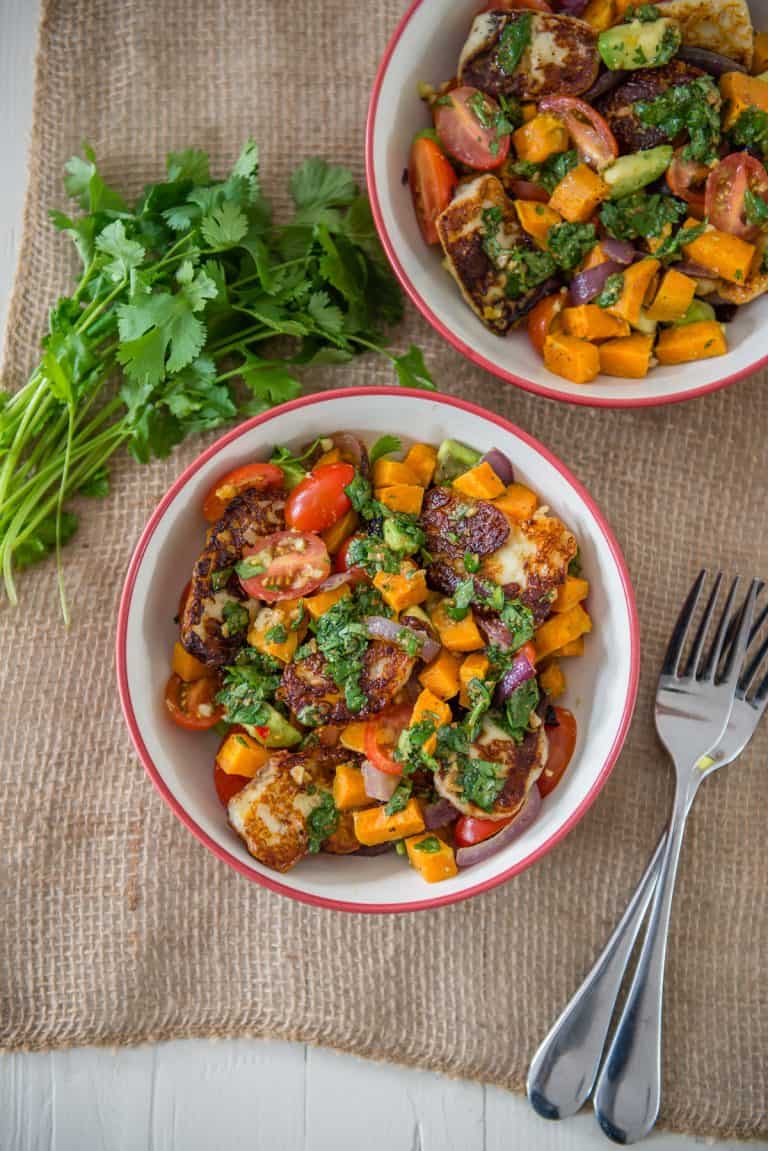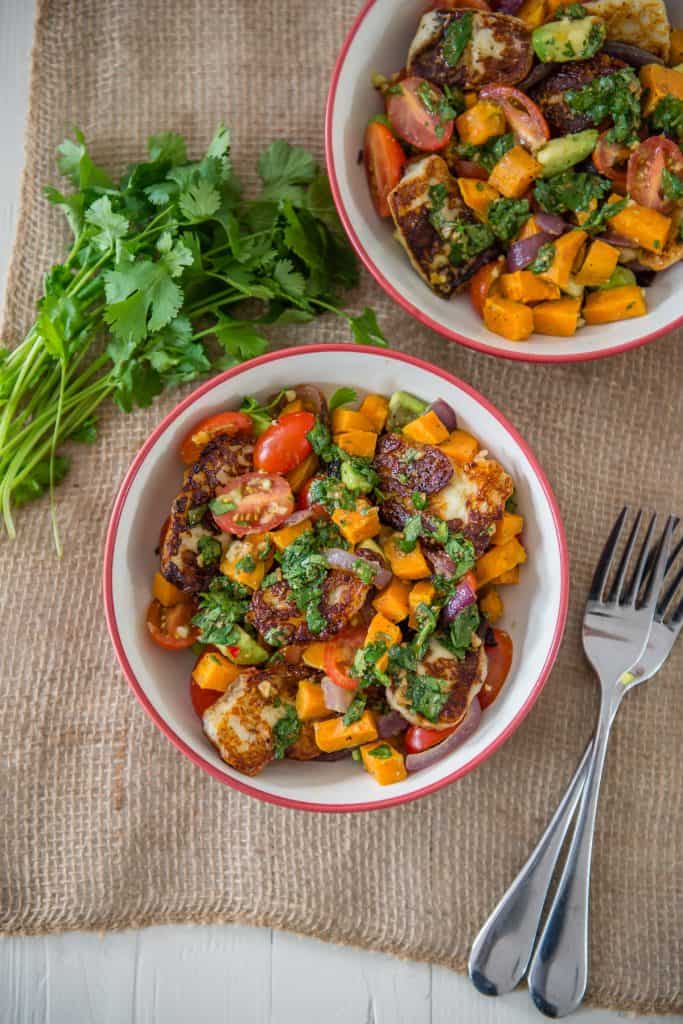 Why should you give HelloFresh meal delivery a try? Well, because it will save dinnertime at your house, plain and simple.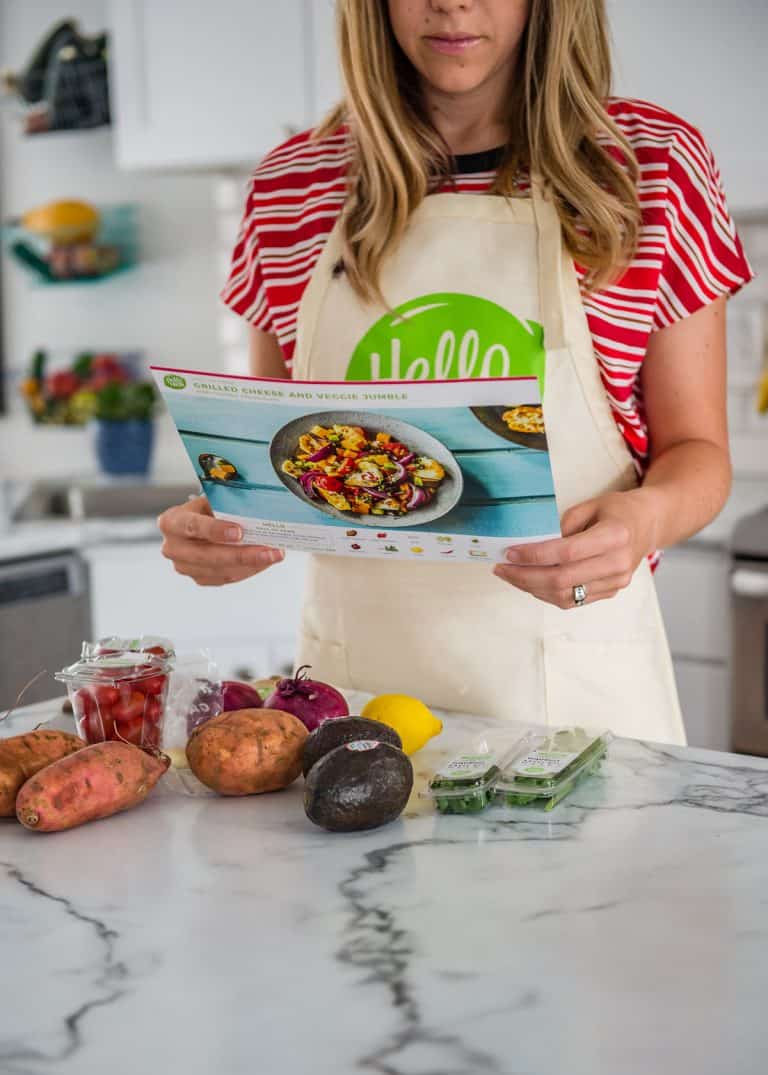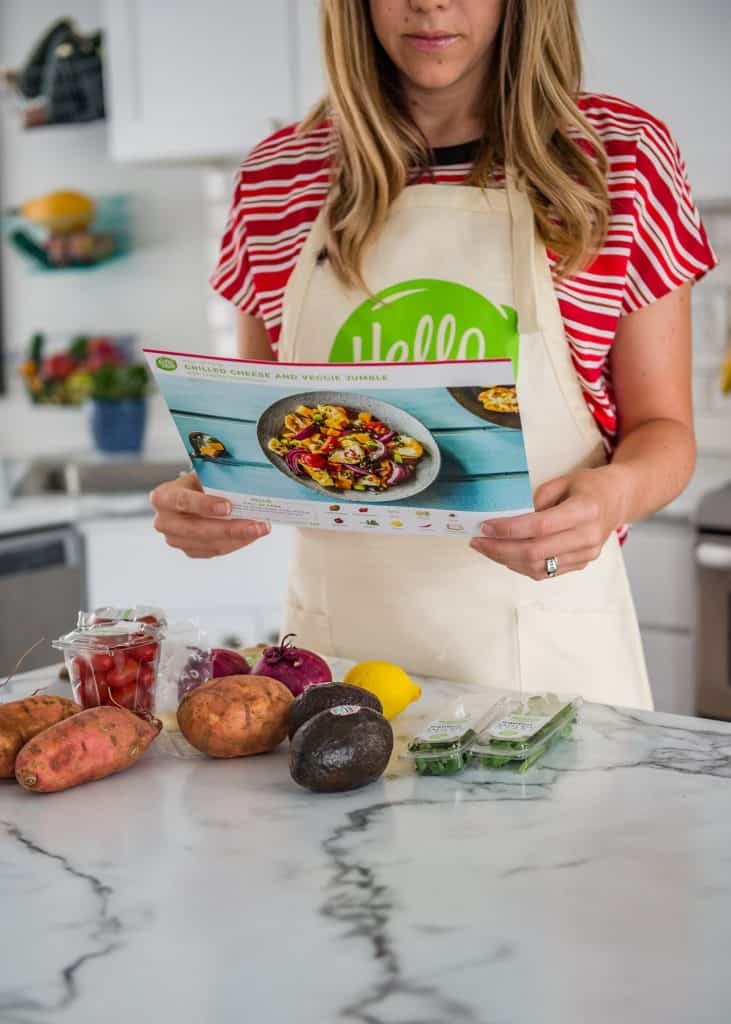 Here are all the reasons why I will definitely be using HelloFresh from now on.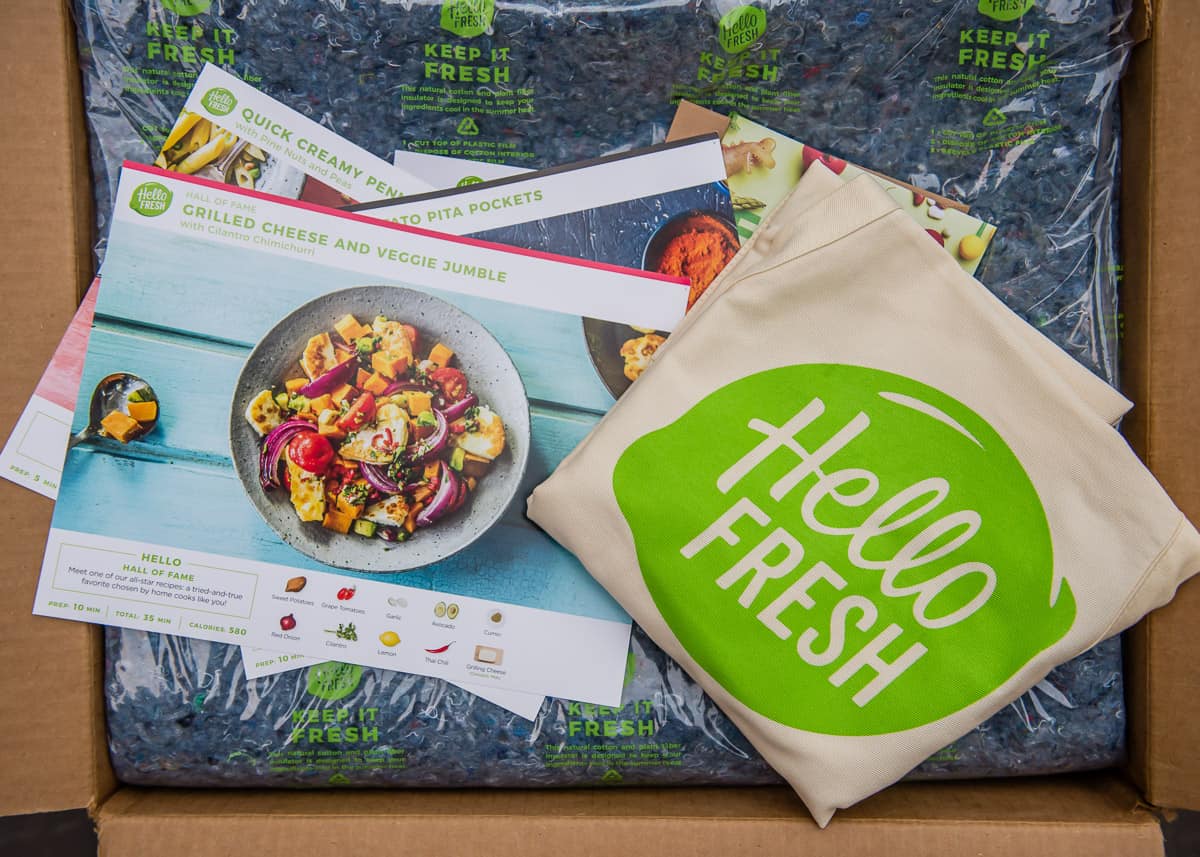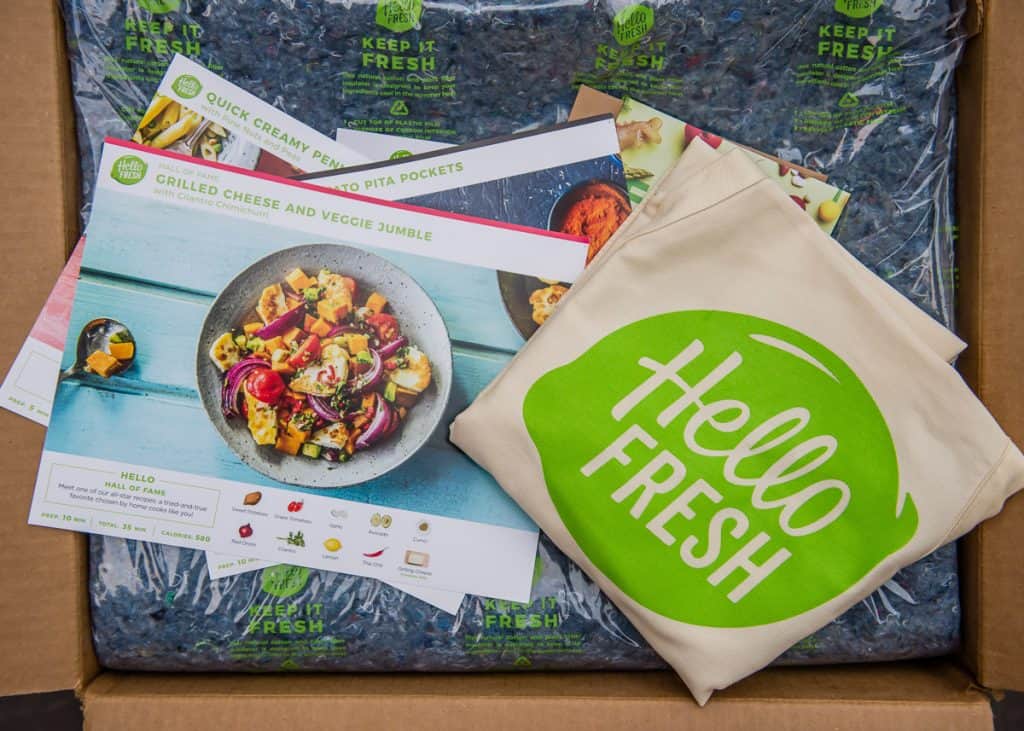 1. It comes straight to my front door in a chilled box (NO styrofoam!) with sustainable, recyclable, and/or reusable packaging.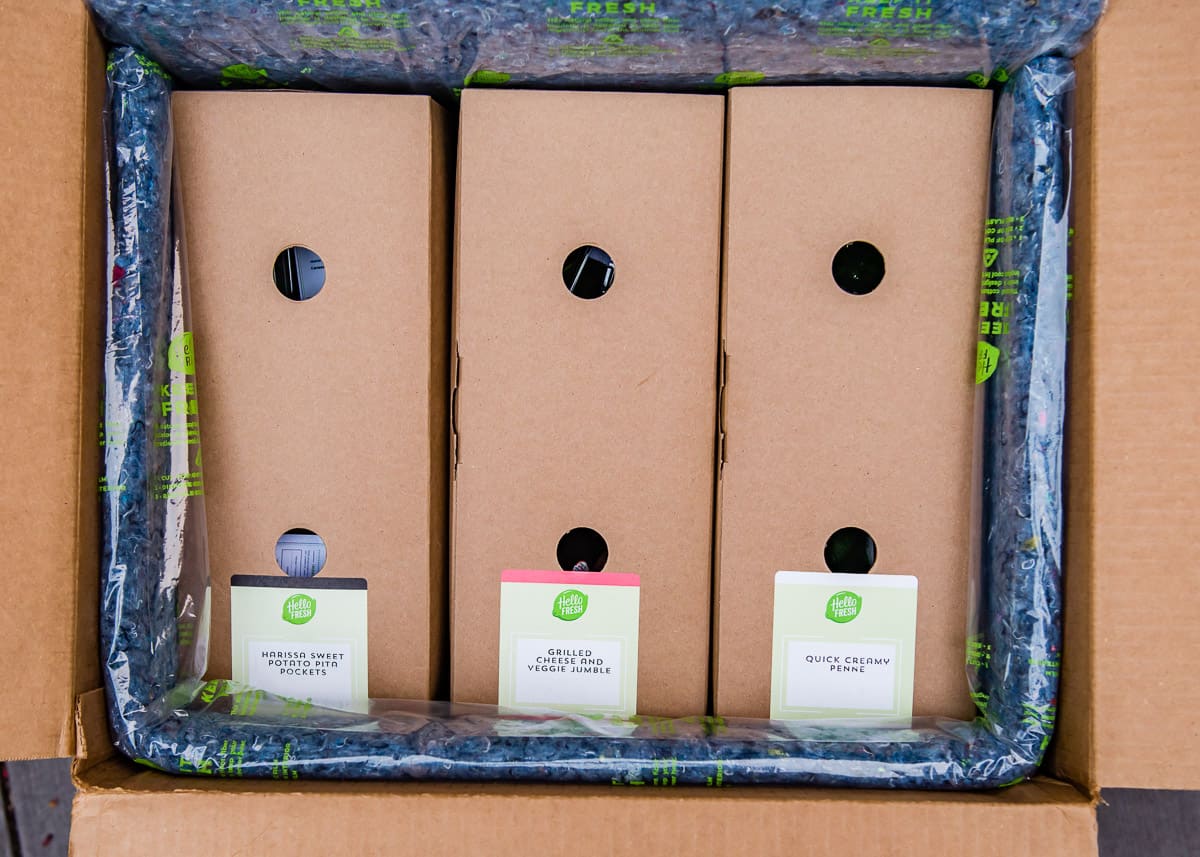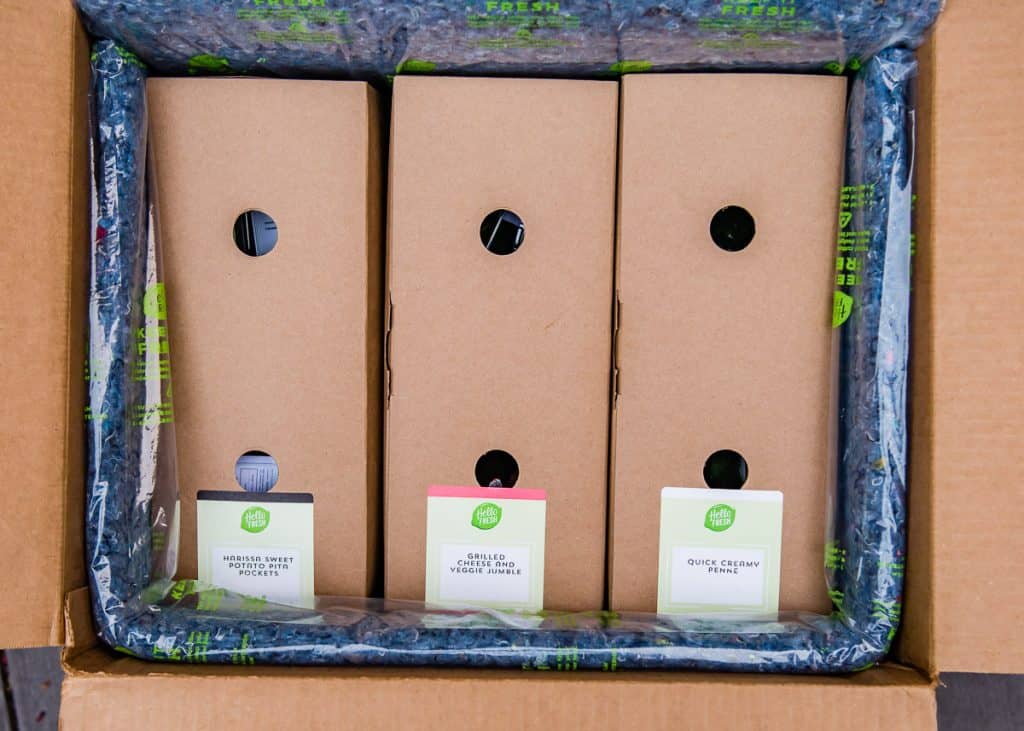 2. The meals are separated into their own boxes with a coordinating recipe card…and the ingredients are all pre-measured. I repeat: the ingredients are pre-measured.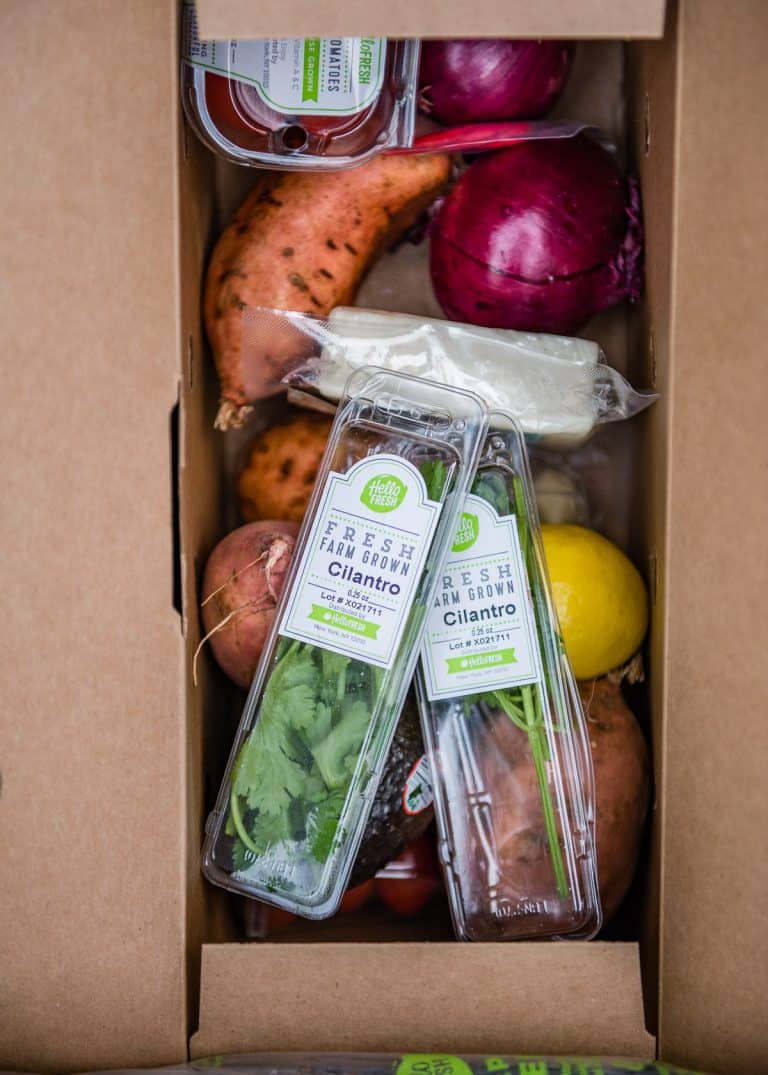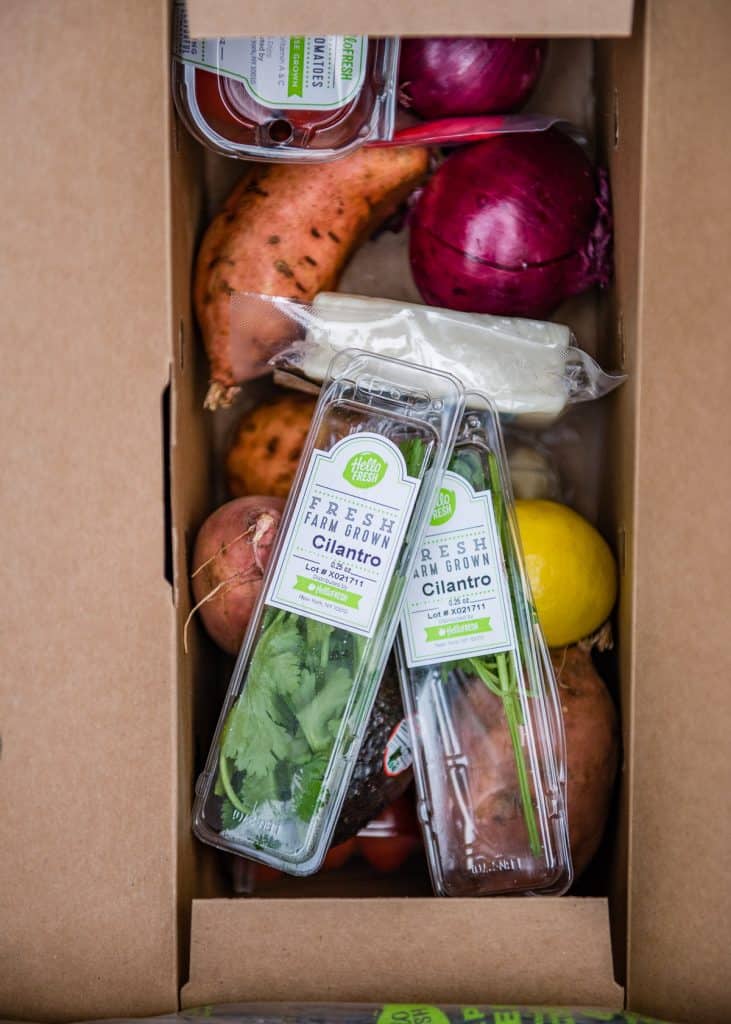 3. You don't even have to unpack the meals boxes, just stick them right into the fridge. No more hunting for that cilantro you swear you bought.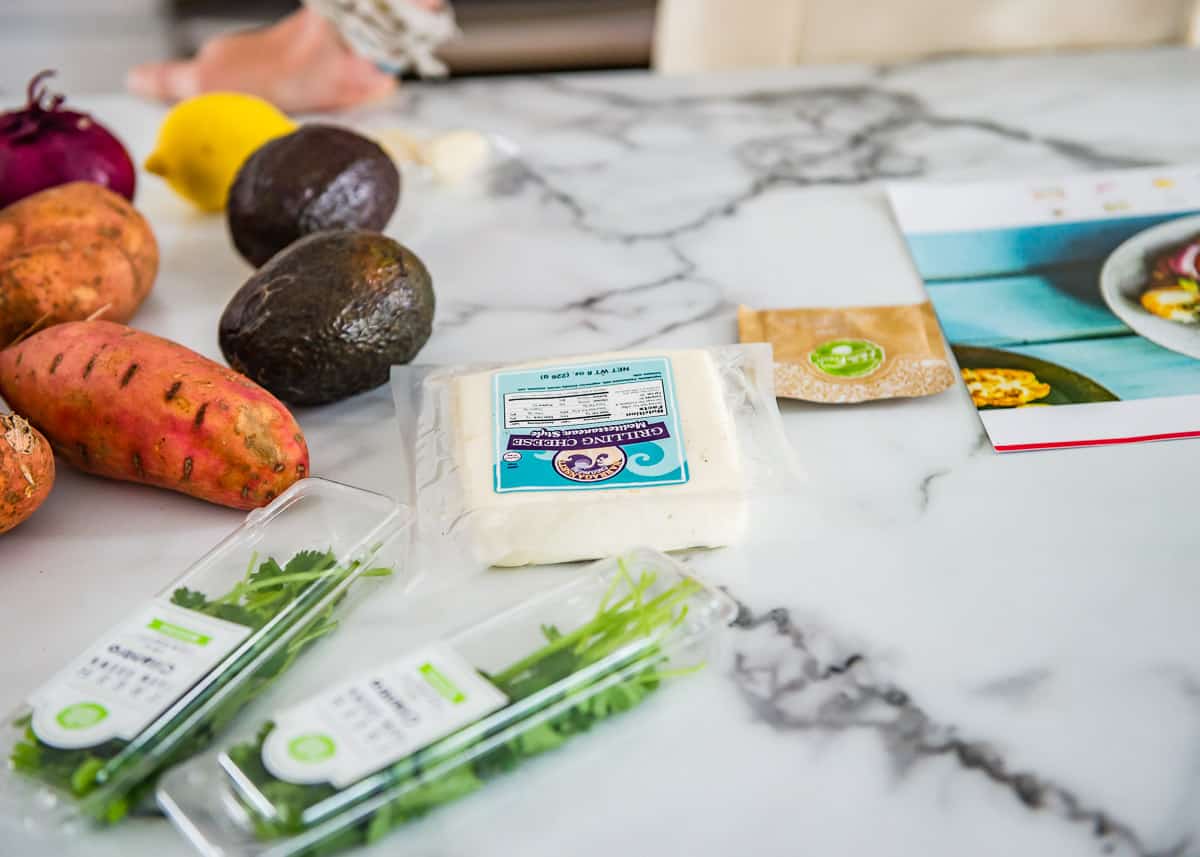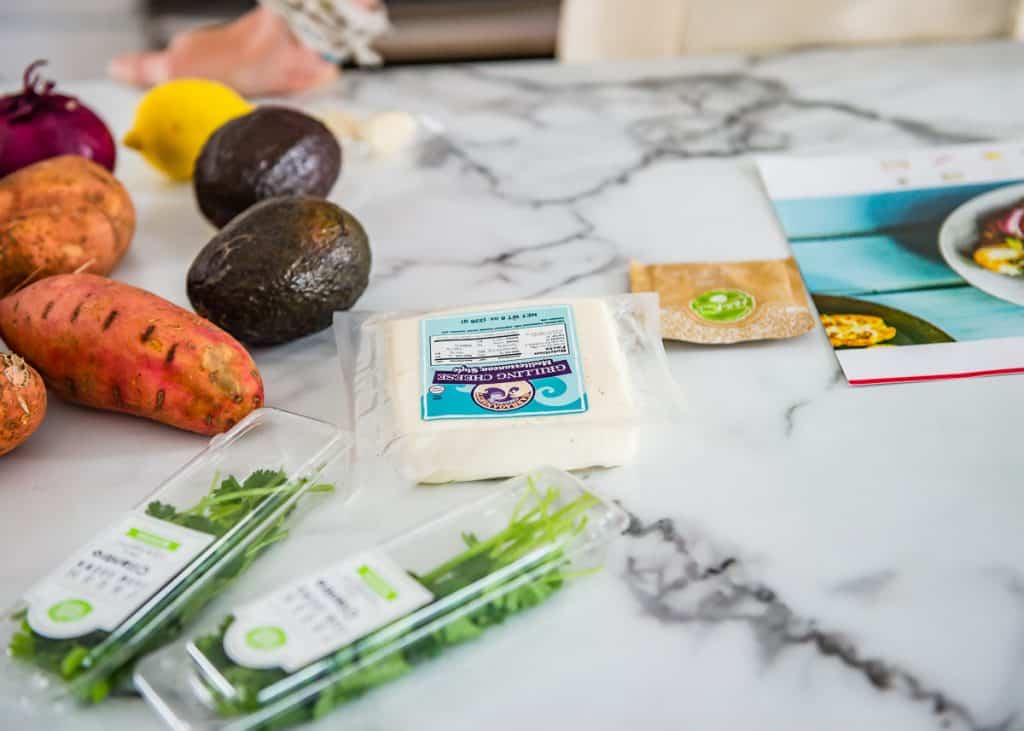 4. The meals are easy to cook (and easy to eat!). Nothing takes more than about 30 minutes. That means you can come home from work or picking up kids from dance class and music lessons and still get dinner on the table in a jiffy. (Sign me up!) This is a real bonus if you're someone who doesn't enjoy cooking.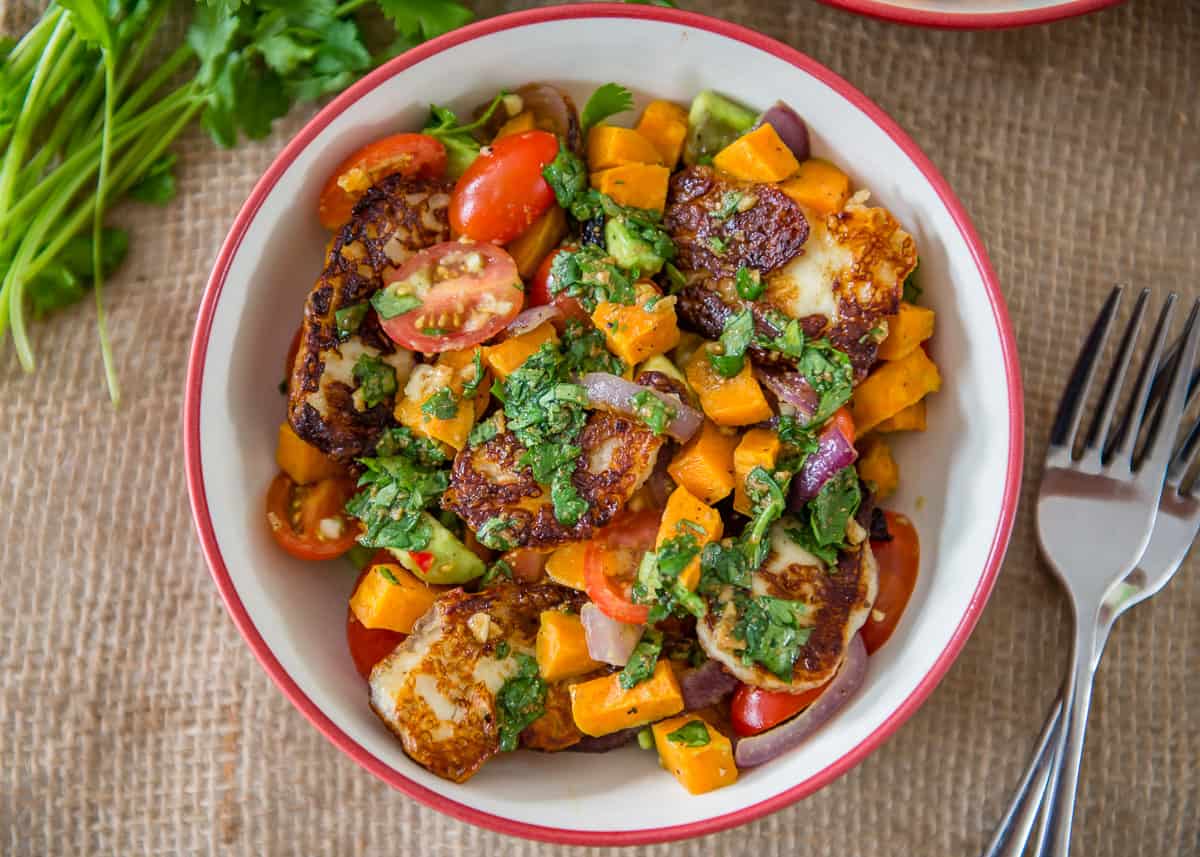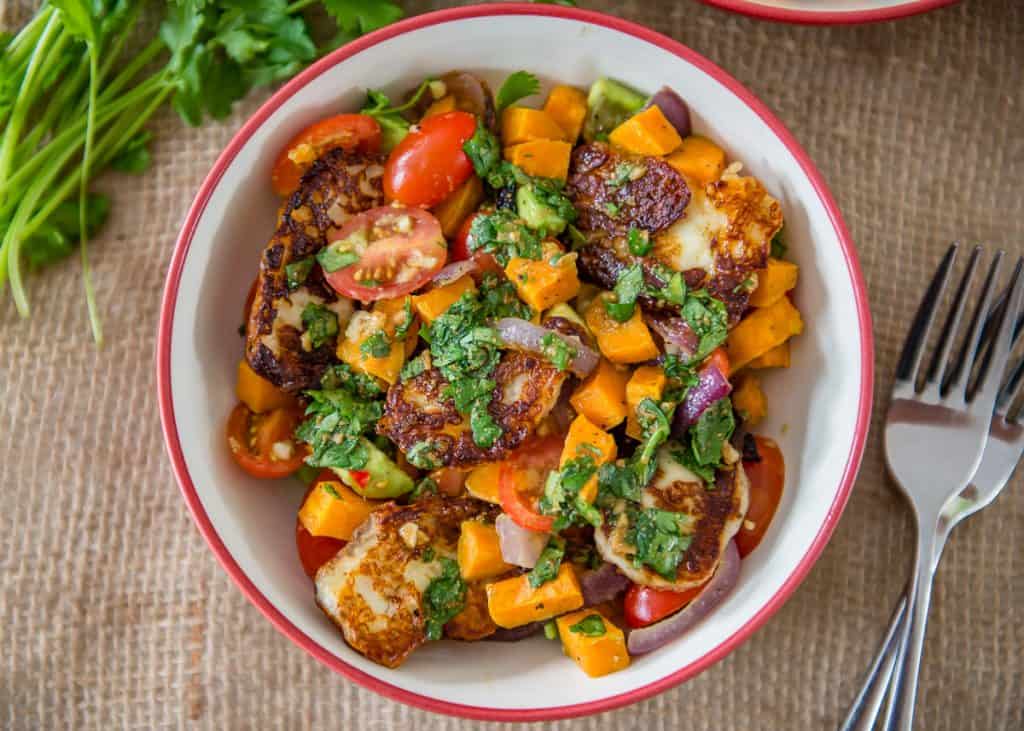 5. Um, it goes without saying, but the meals are delicious. Delicious!!! I don't know why I never thought to combine grilled halloumi with roasted veggies and top everything off with my favorite sauce, chimichurri, but I don't think I can ever live without it again. For real. It's that good. The combos are things I may never have tried, or thought of, or been exposed to. Which leads me to #6…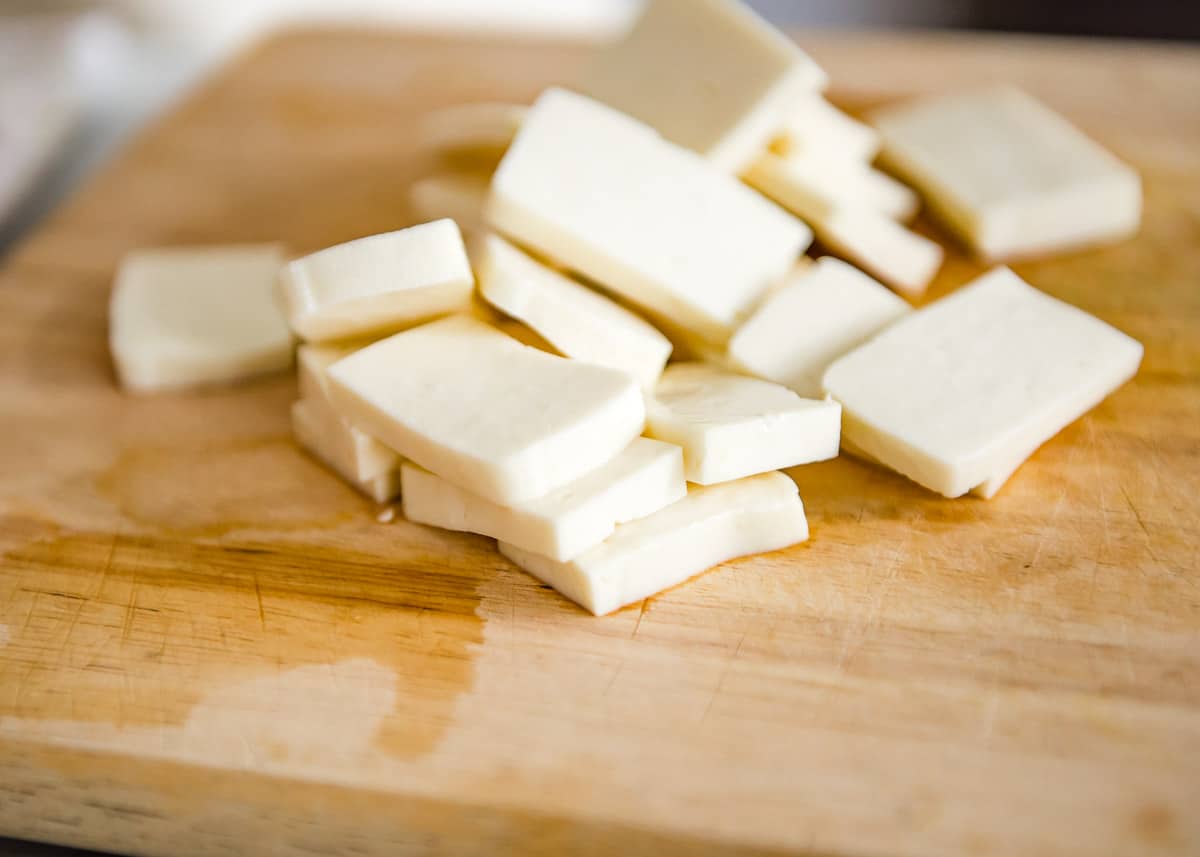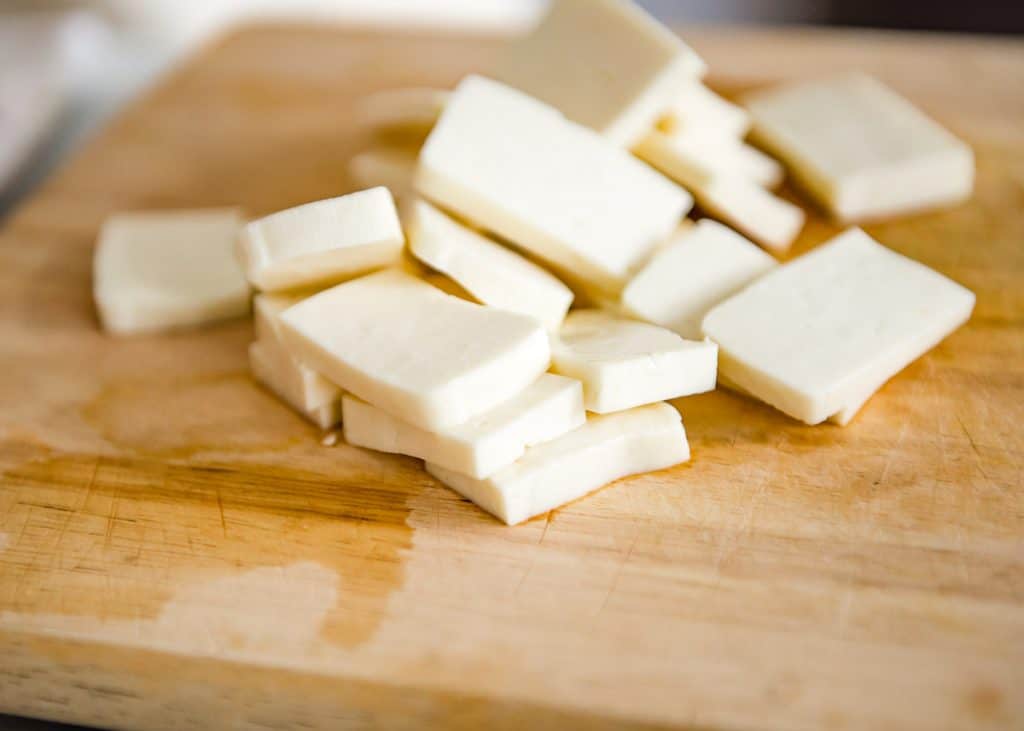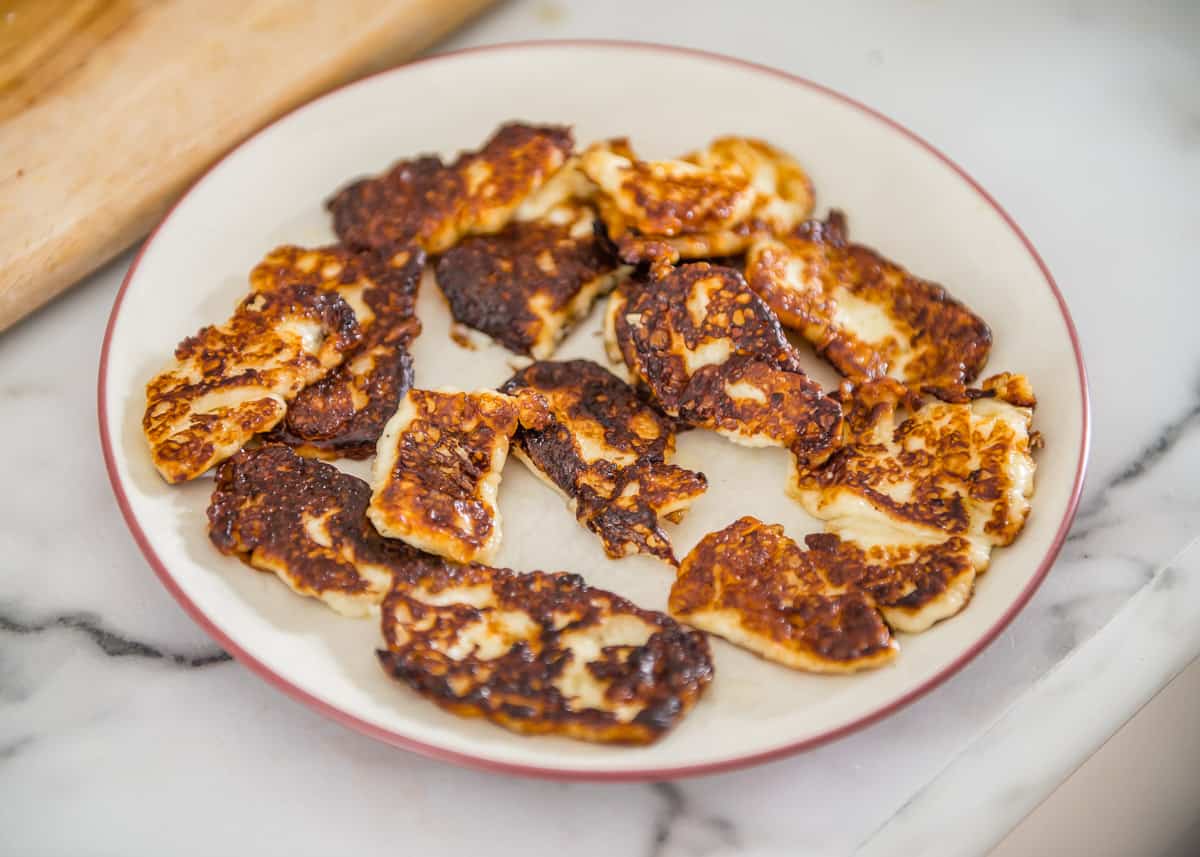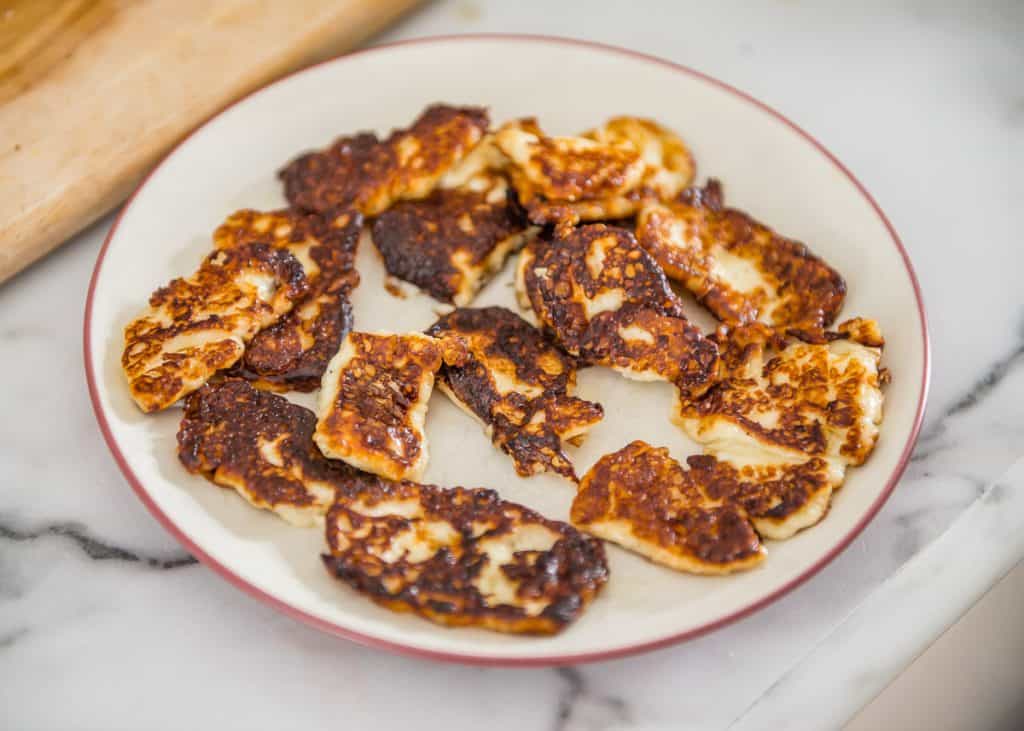 6. You'll be exposed to new ingredients (like halloumi), flavors, cuisines, and cooking methods you may never have tried before. The world's cuisine can literally be at your fingertips. Because it's so fun, too, if you've got picky eaters, they may even be more likely to get brave and try new foods. It's working at my house!
7. You'll probably save money. Have you ever gone to the grocery store to pick up something for dinner and then $150 later you still don't know what to make? Yeah, that never happens to me either. (Okay, it happens all the time. But not anymore! I'm a changed woman!)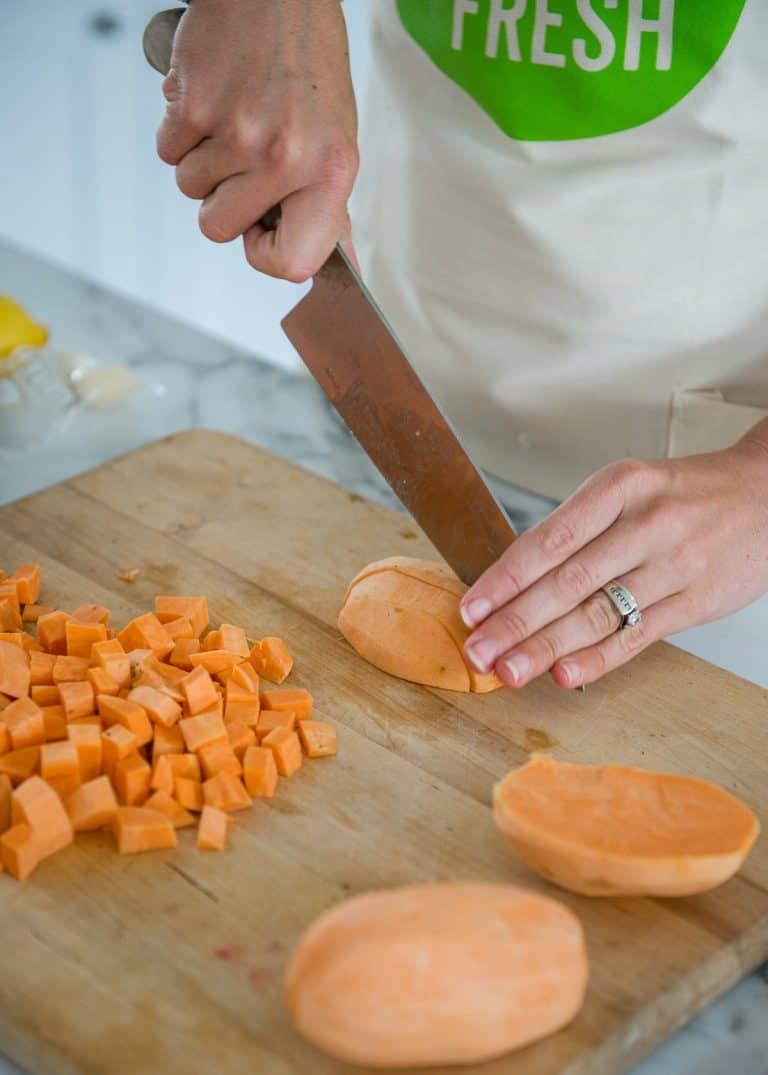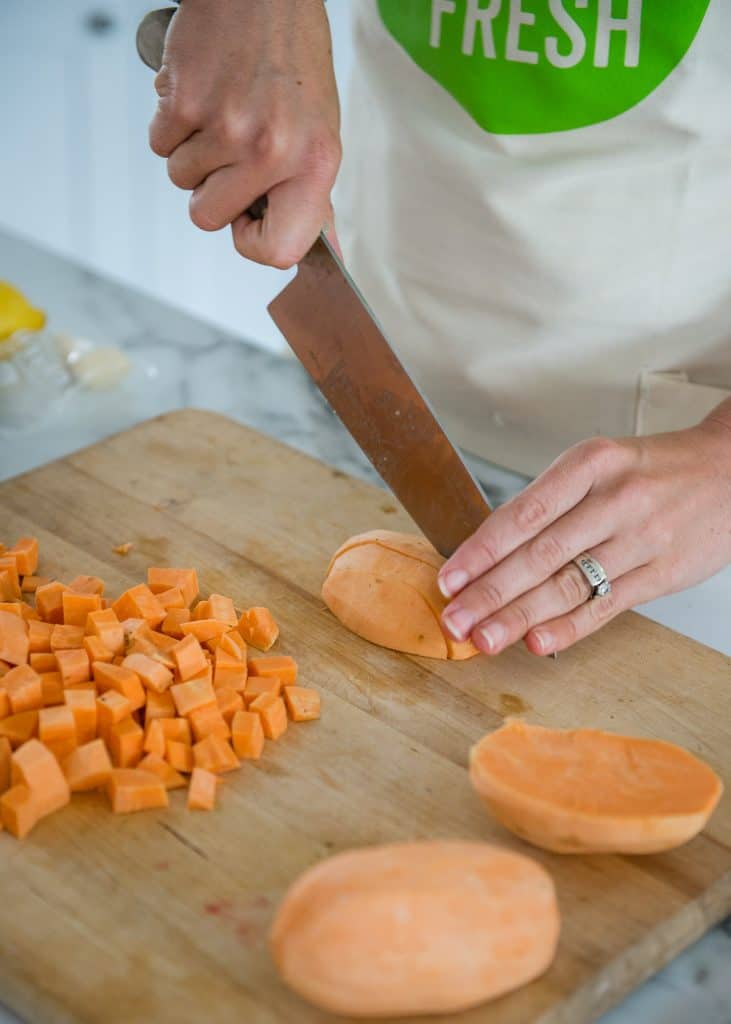 8. It is fun to receive the shipment, crack it open, and start cooking, especially if you've got help in the kitchen. It's a great activity to do with your significant other, friends, family, whomever you want to cook with. I am a firm believer that food and its preparation and enjoyment bring people together. My kids LOVE opening up the boxes to see what's inside. The step-by-step photos on the recipe cards are great for beginning cooks.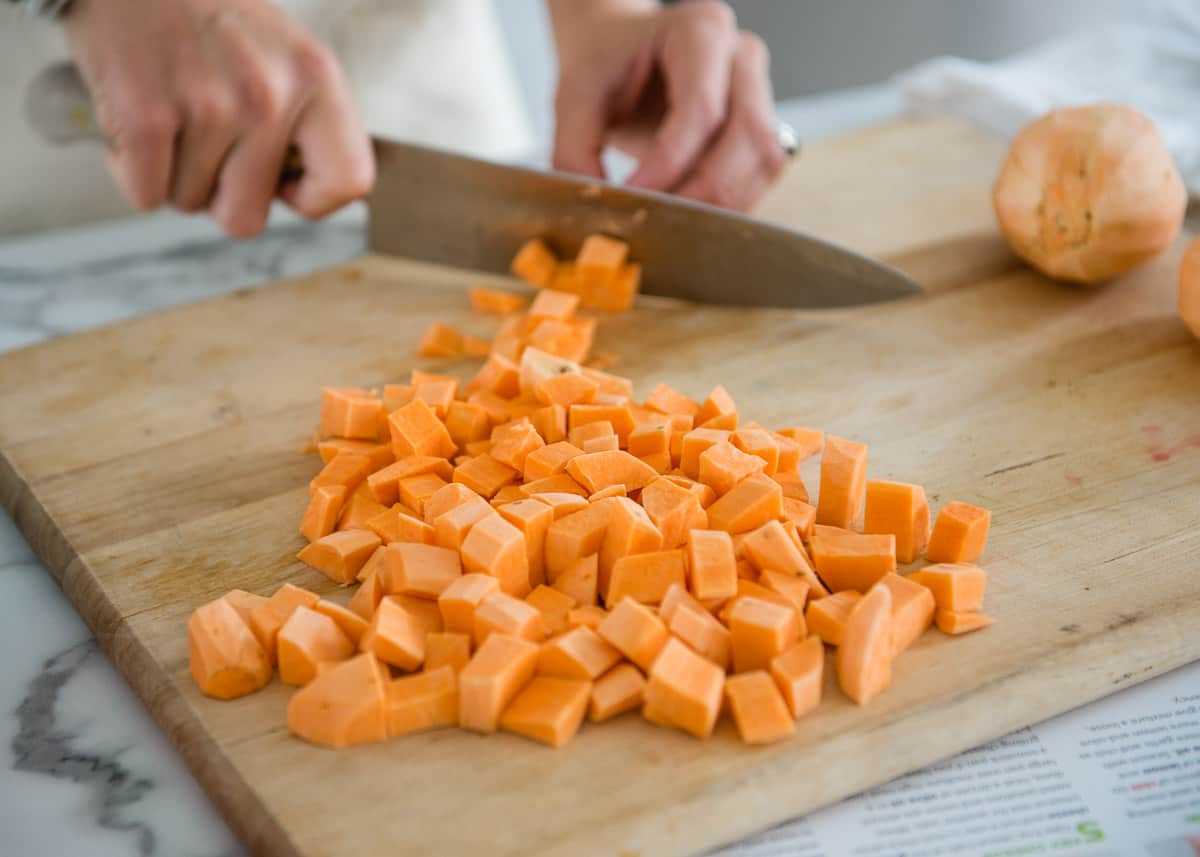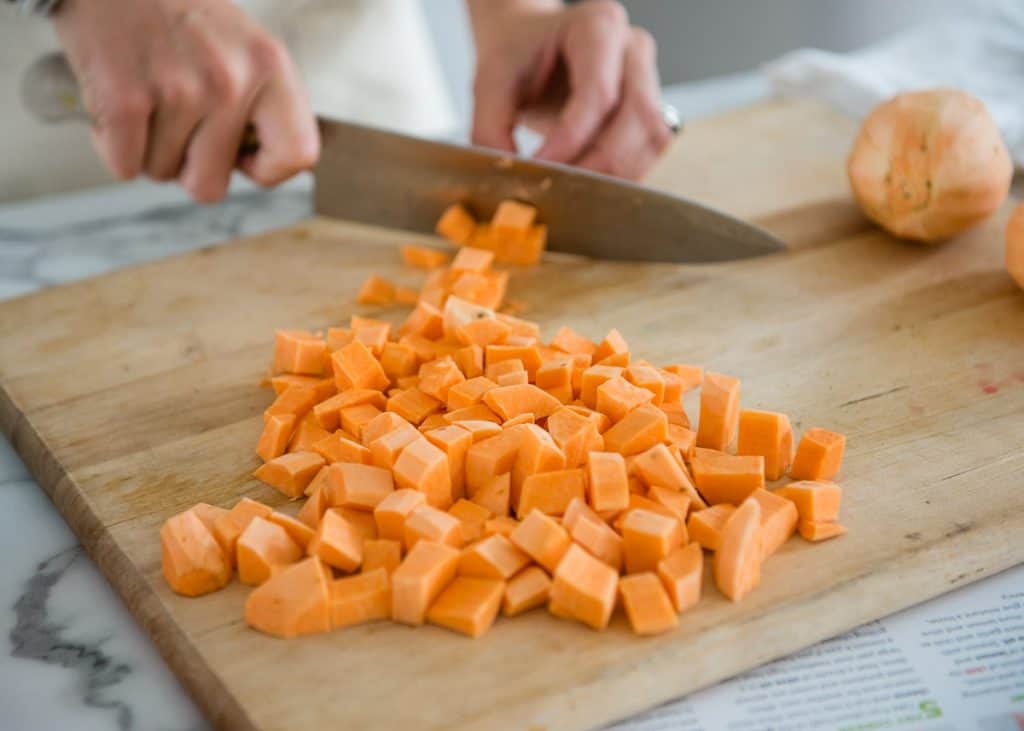 9. If you've got dietary restrictions, there are options for you! We chose the vegetarian plan as a way to enjoy more meatless, veggie-centered meals. If you're gluten-free, there's an option for you too!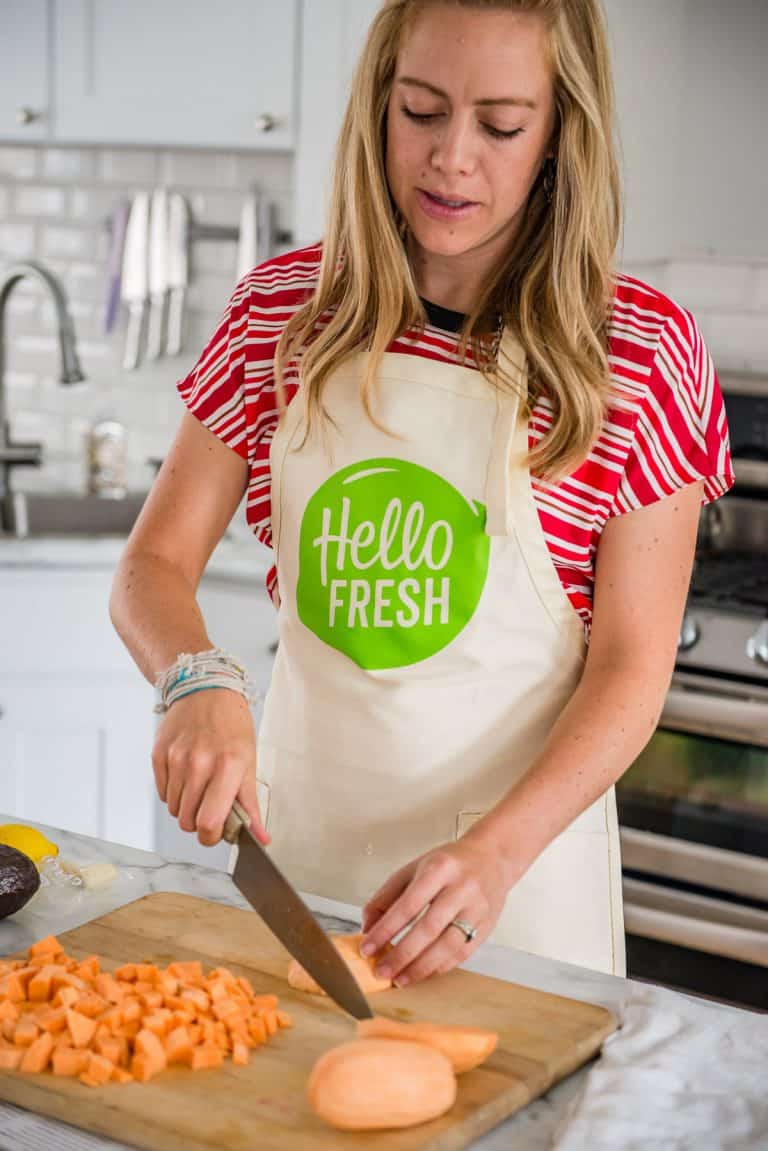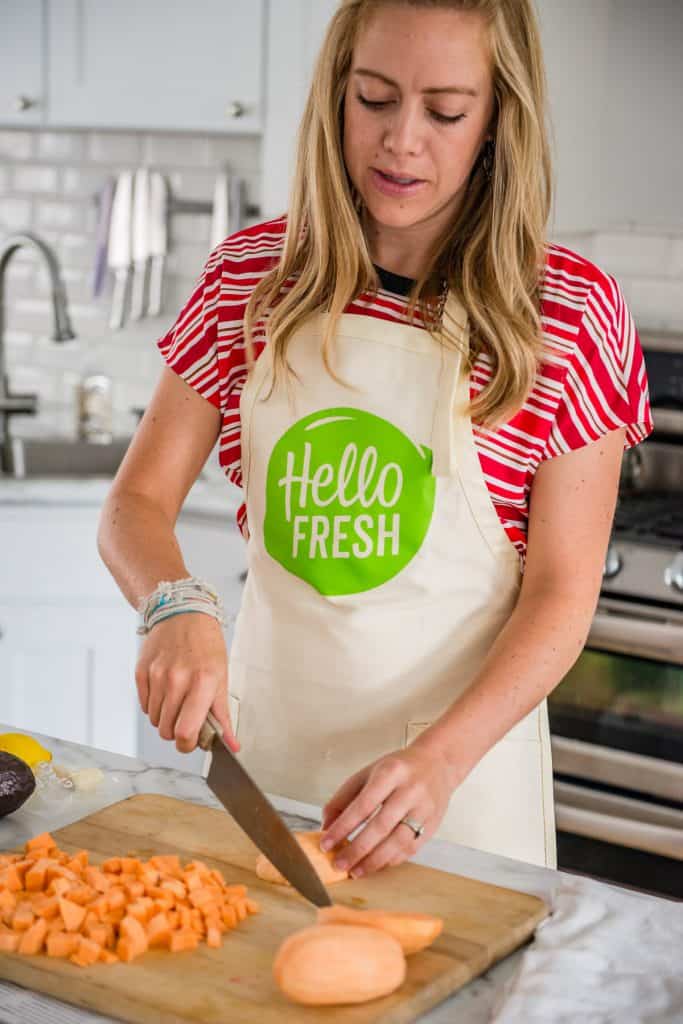 10. If you're like me, chances are HelloFresh will help you enjoy cooking again. Promise. This is a hard one for me because my job is so food-centered. The burnout is real.
When I'm not getting dinner on the table and when it feels like a chore (a miserable one at that), I miss out on our family dinnertime conversations and just being together. Not to mention I hate that frazzled feeling when everyone comes to the kitchen to scrounge up something to eat. HelloFresh is saving dinner at my house one meal at a time. Even if you're not using HelloFresh on a weekly basis, chances are you'll feel inspired to be in the kitchen and cooking more. And that's the biggest plus of all for me.
Get $30 Off Your First HelloFresh Meal Delivery!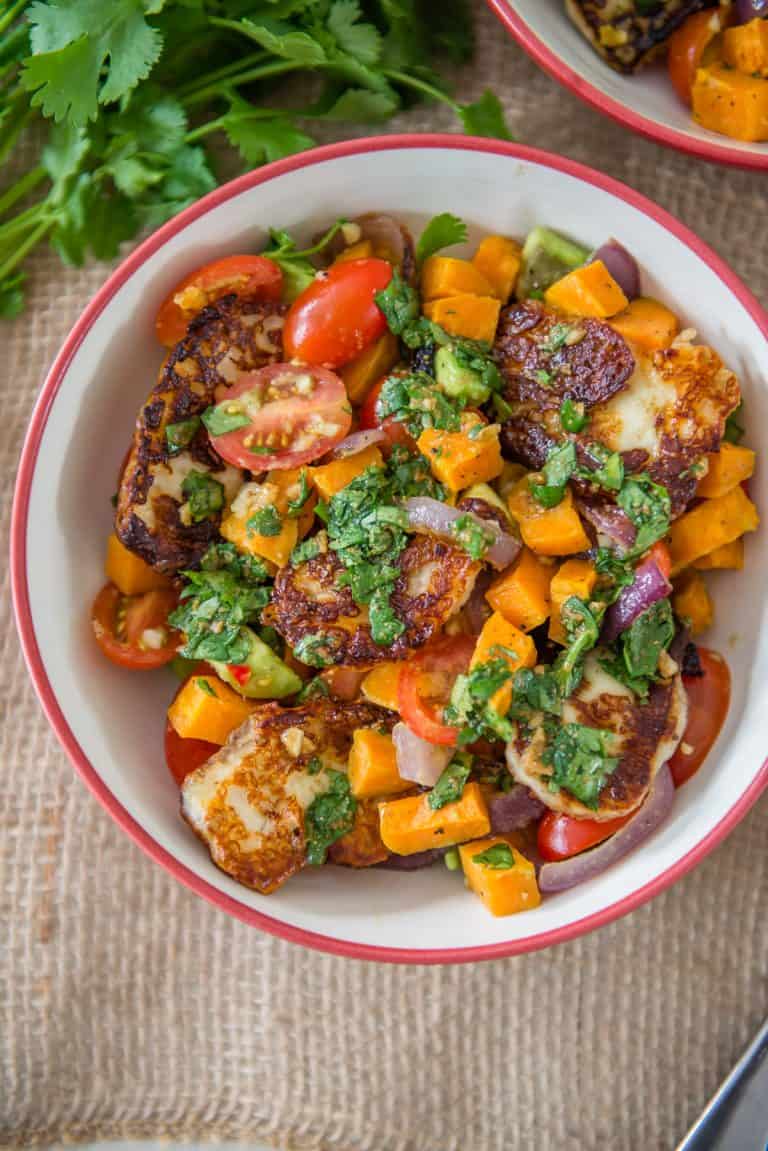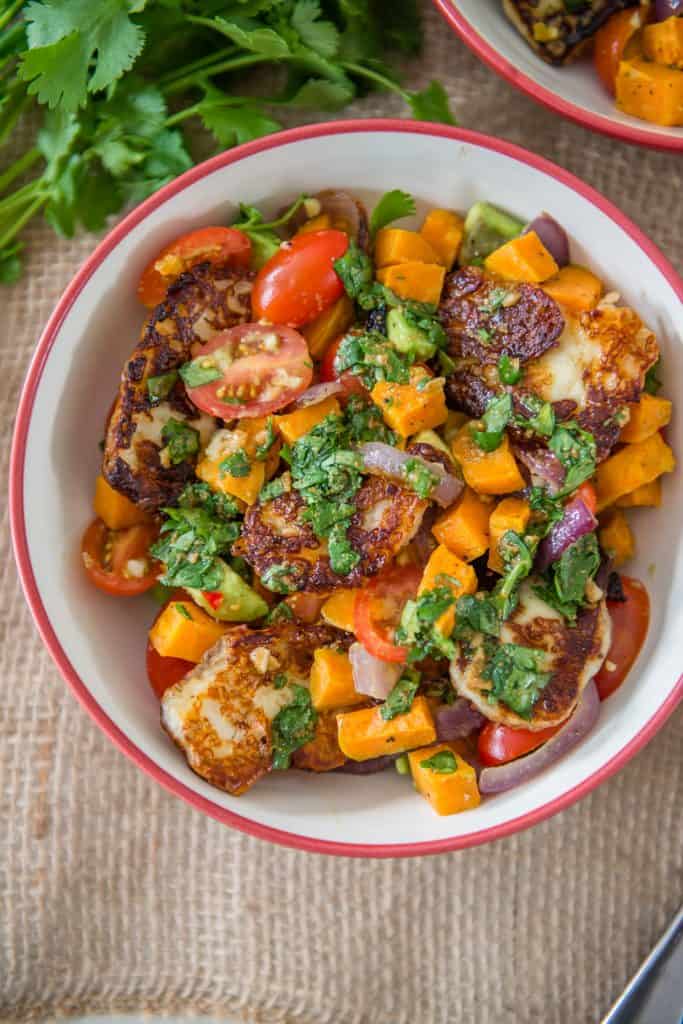 Are you ready to give HelloFresh a try?! Hello Glow readers can receive $30 off their first meal delivery (new customers only). Write this code down so you can get that swingin' deal: HELLOGLOW30.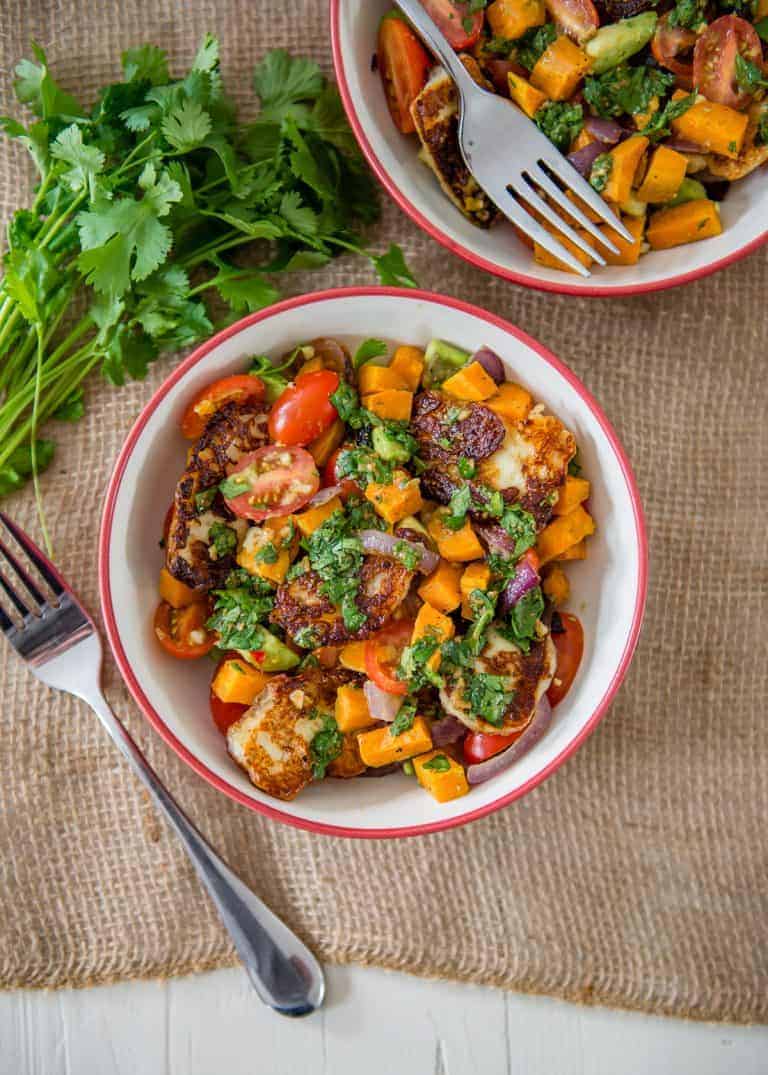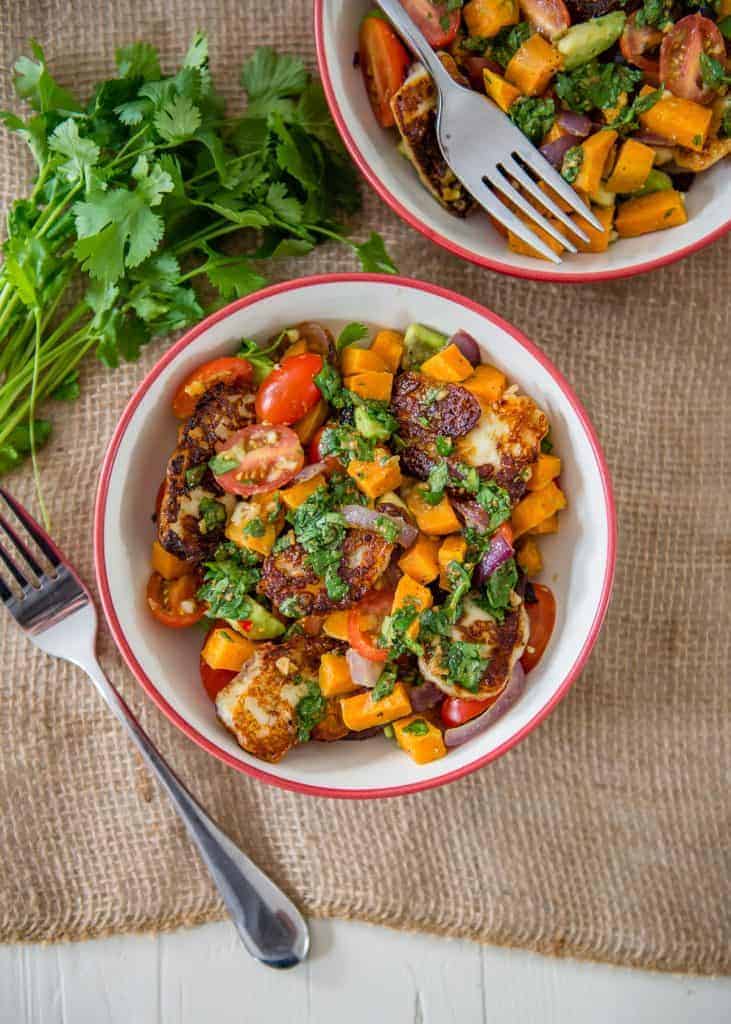 1