You put handfuls of spinach and kale into your smoothies, but have you thought of putting herbs in them? Herbs are greens too! And like other greens, they pack a nutrient punch and can complement the flavors of fruit much better than other greens. (Think: watermelon and mint! Pineapple and cilantro!)
Smoothies are also the easiest way to use up stray herbs you have leftover from meals—because recipes seem to always call for a few tablespoons of herbs, yet the grocery store only sells herbs in big bunches. Does that bug anyone else, or just me?
Anyway! Here are some of our favorite ways to make herb smoothies:
5 Delicious Herb Smoothie Recipes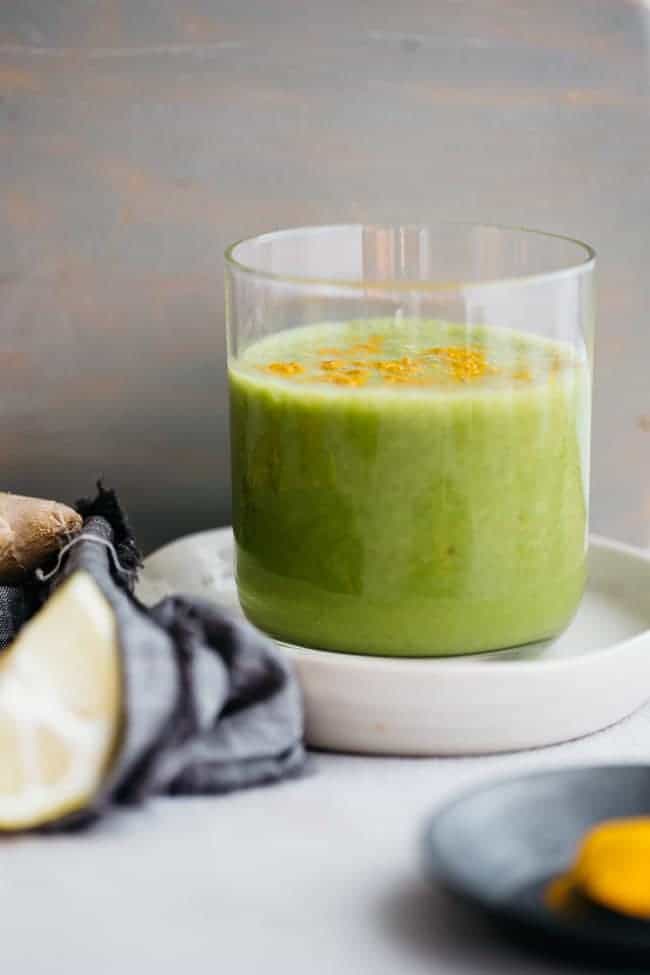 This smoothie, made with berries, greens, cilantro and turmeric, is full of anti-inflammatory ingredients to help skin troubles.
The Cleanser from Hello Glow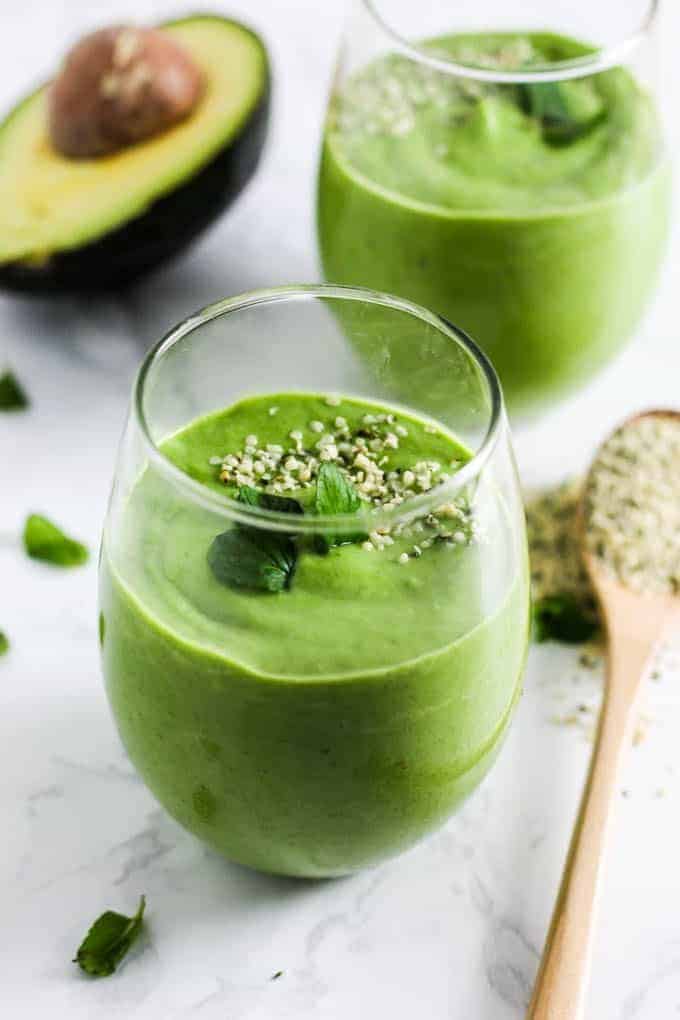 Creamy avocado, mint, and vanilla protein powder—plus plenty of mango—make this healthy smoothie taste like a milkshake.
Mango Mint Avocado Smoothie from Emilie Eats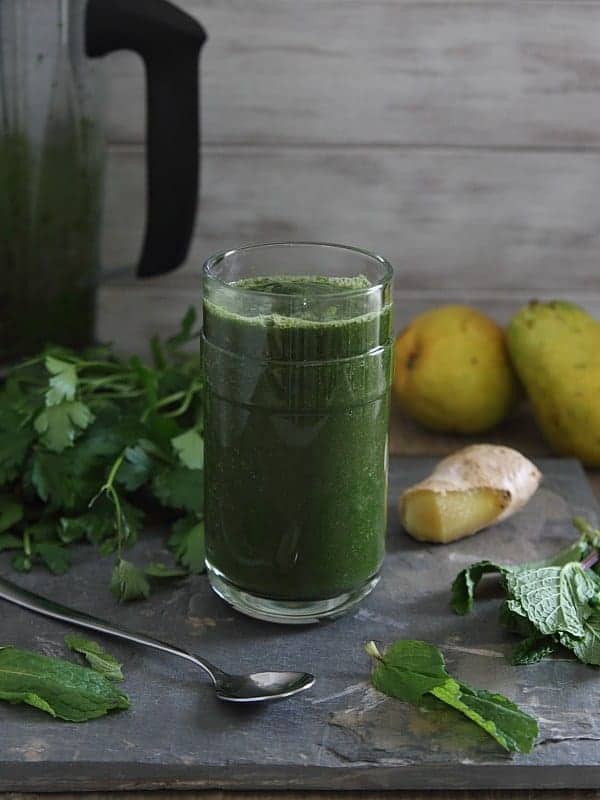 Parsley, lemon, ginger and cucumber are often used in detox recipes and they're all combined in this smoothie, which is the perfect reset after a day of over-indulging.
Detox Green Smoothie from Running to the Kitchen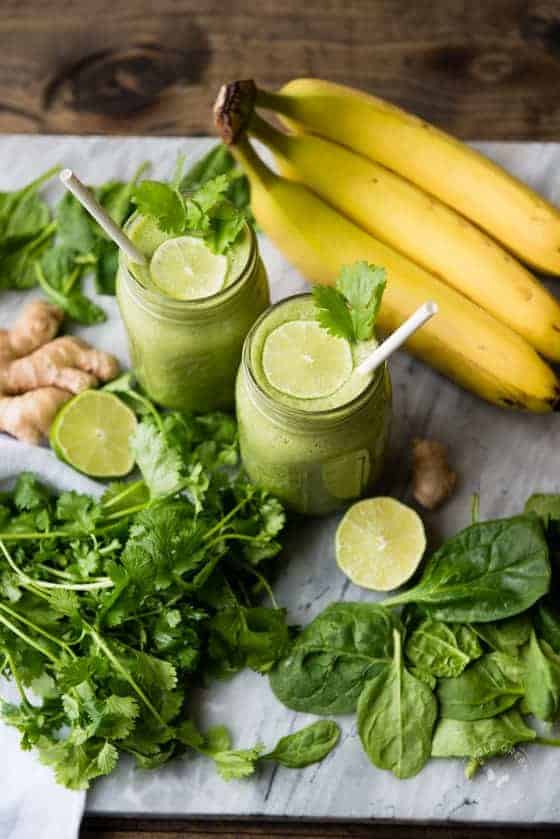 You either love cilantro or you hate it—and if you fall into the former camp, you'll adore this refreshing anti-inflammatory smoothie.
Cilantro Limeade Smoothie from Simple Green Smoothies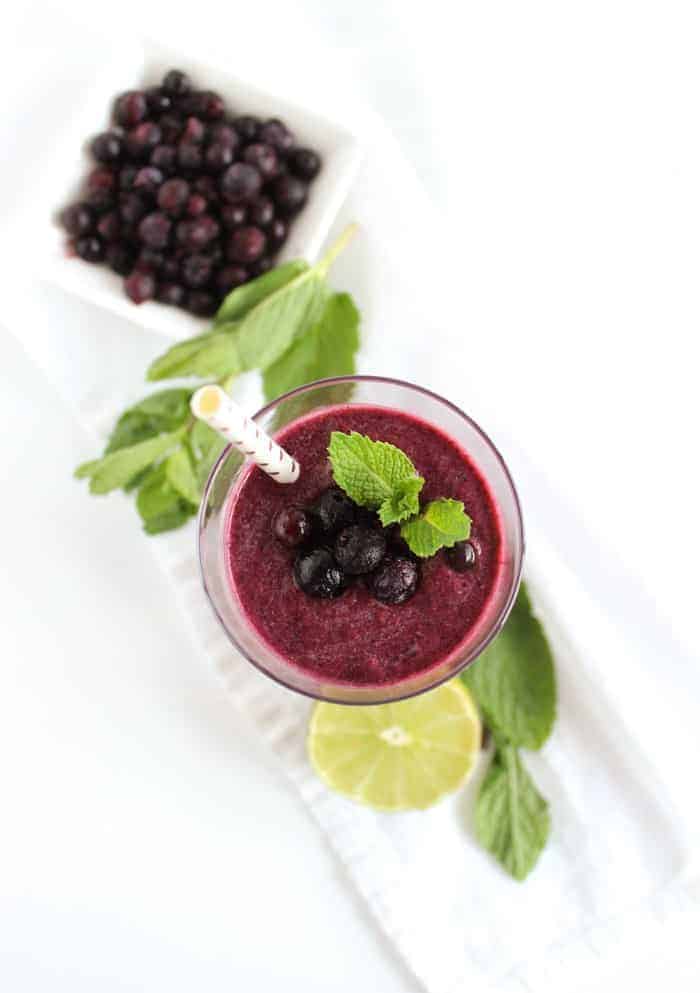 Who wouldn't want to start their day off with a mojito? With healthy fat from avocado and antioxidant-packed blueberries, you can't go wrong with this one.
Wild Blueberry Mojito Smoothie from Lively Table
5