We've partnered with Herbalife Nutrition to create this post. Thanks for supporting our sponsors!
In a previous post, I shared briefly about how even though I lost my baby weight, my body just isn't the same. I used to work out daily doing both weight training and cardio; now, my workouts consist of walking with a stroller and chasing a toddler.
I recently enlisted the help of Herbalife Nutrition to help me get back in shape after baby. Their nutrition products are sold through a network of independent distributors around the world who receive training from a team of experts on staff, including MDs, PhDs and registered dietitians. Not only have I been using Herbalife Nutrition products to enhance my nutrition, but I am also utilizing their expertise and resources to work on my fitness goals.
I spoke with Herbalife Nutrition fitness expert, Samantha Clayton, and she had some great tips for me. Her recommendation was that I focus on building muscle to positively impact my body composition. Since walking is the only consistent workout I get these days, she shared some ways that I can make these sessions more intense and effective.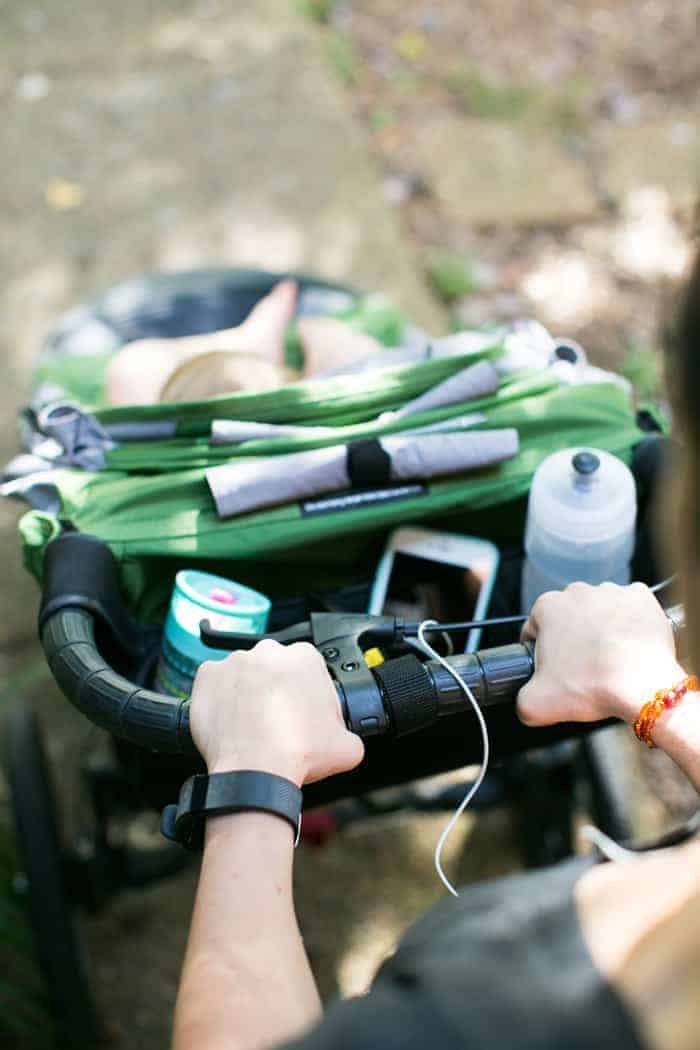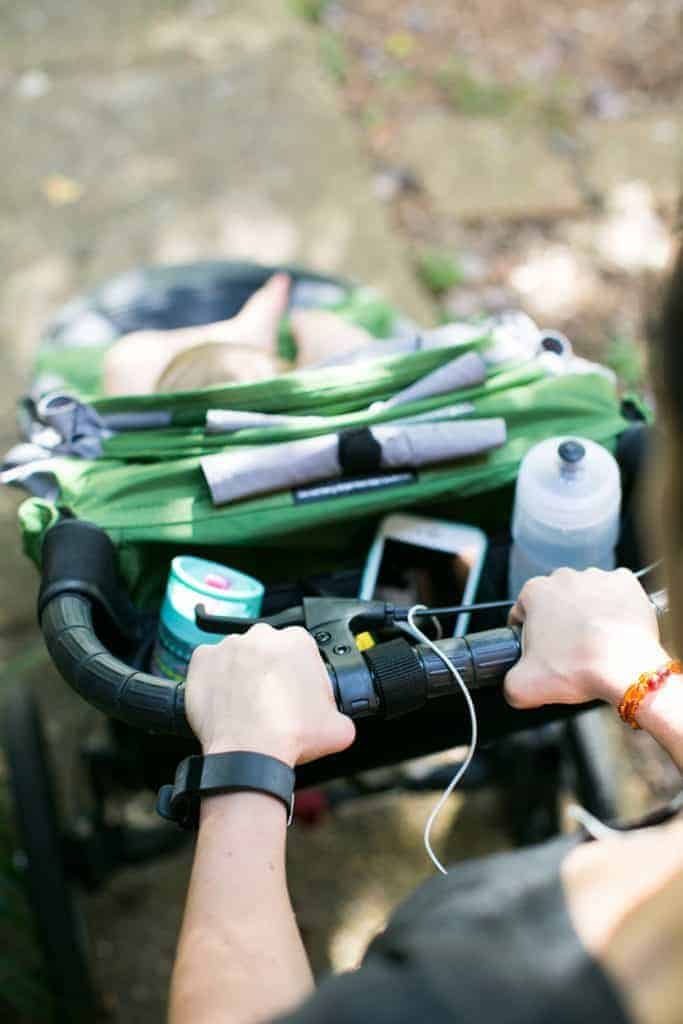 1. Pick Up the Pace
The easiest way to make walking into a workout is to walk faster! Samantha explained that there are four different types of walking:
Social Walking – Slow pace, conversation is easy
Brisk Walking – 60% effort, a little out of breath
Fast Walking – 70-80% effort, talking is difficult
Power Walking – Walking as fast as you can, pump arms, include hills, can't talk
Since I push a stroller when I walk, Brisk or Fast Walking are the best fit for me.
2. Add Lunges
Samantha also suggested that I add in a few sets of lunges while on my walk. Right now my goal is three sets of 10-15, completed in no more than 15 minutes.

3. Add Hills
Changing my route to make sure I include hills will increase my heart rate and give my glutes a nice workout.
4. Wear a Pedometer
I wore a FitBit during pregnancy to help me make sure I was moving enough, and now it makes sense to keep track of my steps since I am trying to get back into shape. Not only does it help me track my steps during my walks, but it also helps me see how I am moving throughout the day.
Samantha shared that "some is better than none" when it comes to exercise. So in addition to walking with my daughter, I am trying to add in mini workouts throughout the day. Here are three strategies I'm using to incorporate exercise into my daily routine: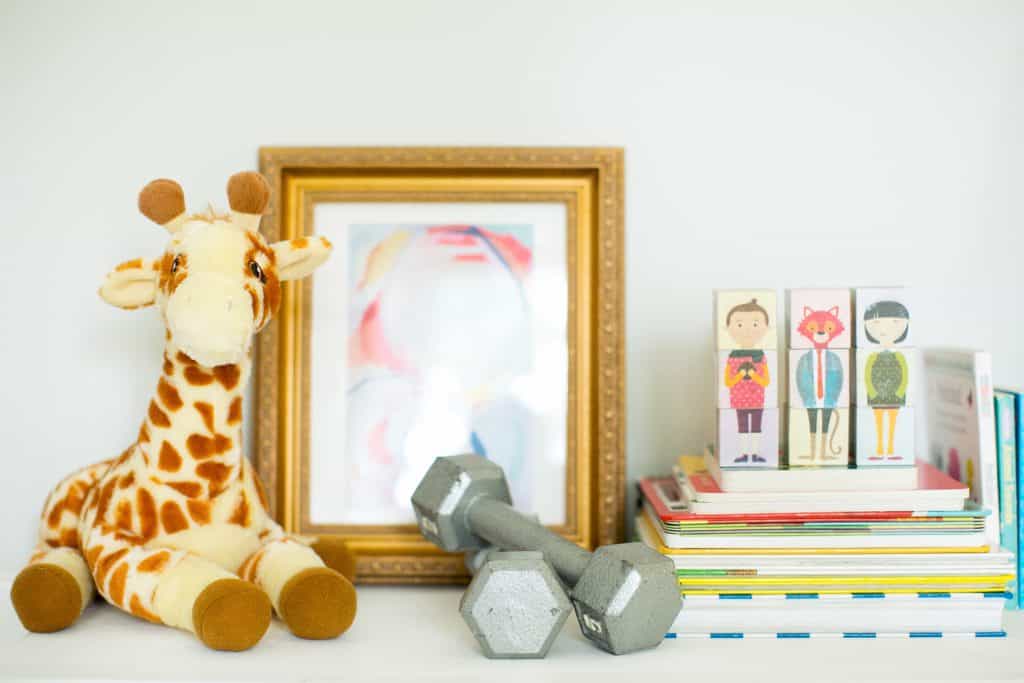 1. Keep Dumbbells Nearby
Samantha suggested keeping a set of dumbbells in a spot where I'll see them, so I put some weights on a shelf in the playroom that my daughter can't reach. This way I can grab them and do a few sets of different exercises while watching her play.
2. Do Squats While Playing or Waiting
Any time we go outside to swing or even when I am waiting on the microwave, I do a set of 10-15 air squats. It's a nice short little burst of exercise, and like Samantha said, "some is better than none." To make things even more challenging, I can do squats while holding my daughter.
3. Workout to Songs
I have three songs that I use to do specific exercises. I play the song on my phone, and do each exercise to the beat of the song. My daughter likes to dance along and sometimes she imitates me. I take small breaks during the songs to rest, and then get right back to the exercise. It's fun and fast!
Push-Ups – "Kick Drum Heart" by The Avett Brothers
Sit-Ups – "Run the World" by Beyonce
Squats – "Flower" by Moby (This one is especially fun because you simply stand up when he says "up" and squat down when he says "down." Hold the squat until he says up again. It's a real leg burner!)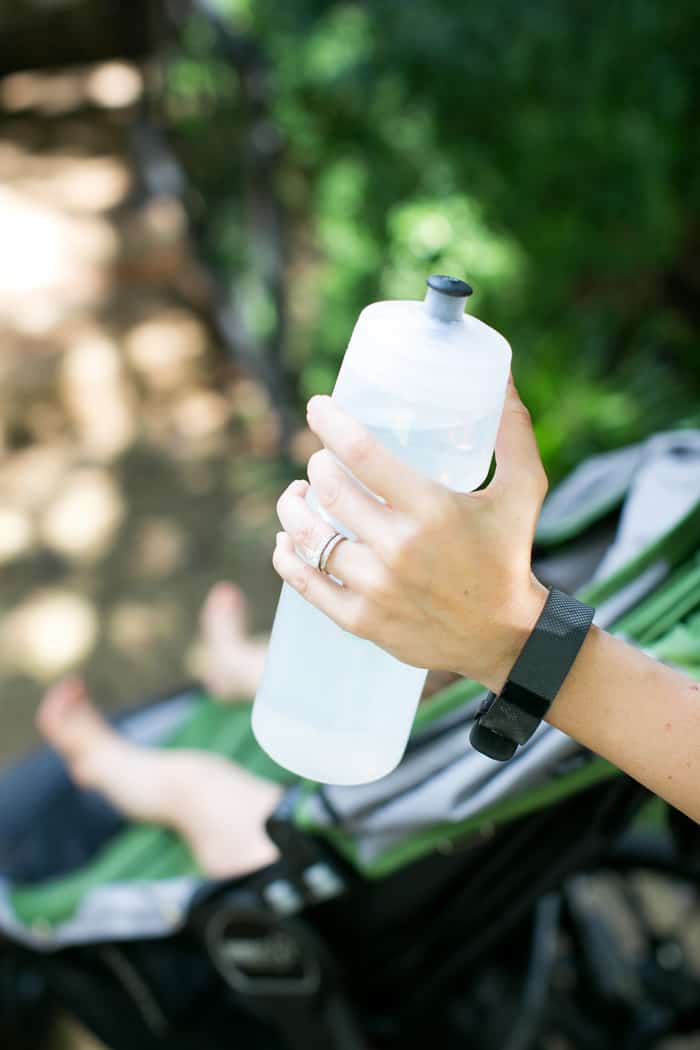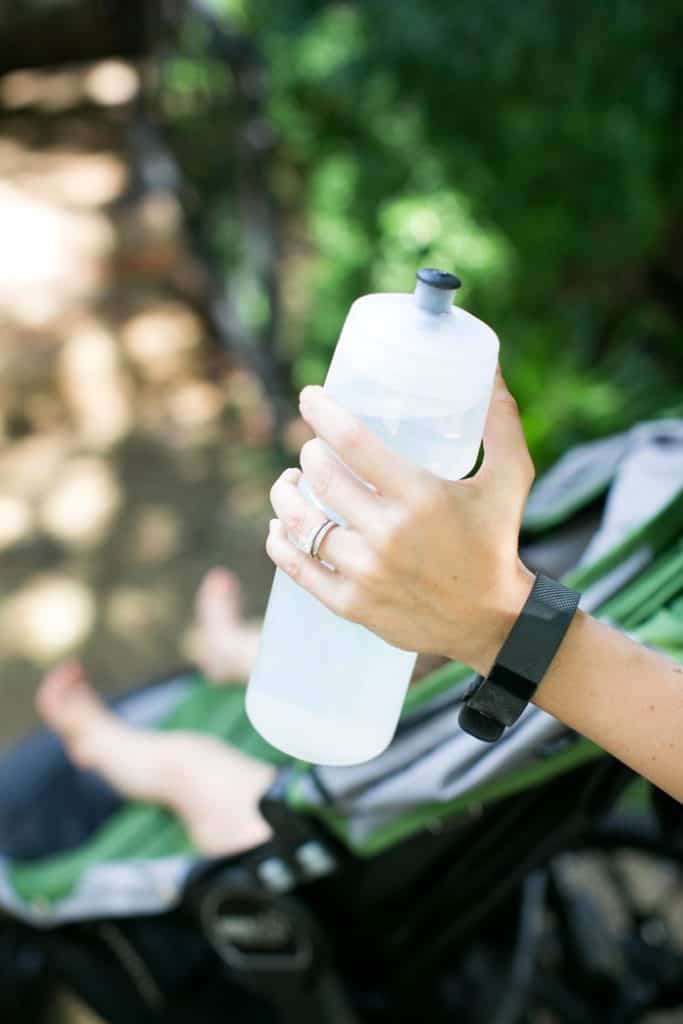 With these small adjustments to my daily routine, along with my new outlook on nutrition, I have already begun to see progress–small, baby steps of progress, but remember: some is better than none!
Get Herbalife Nutrition's workout video playlist, Get Active Now With Samantha Clayton, here.
This is a sponsored conversation written by me on behalf of Herbalife Nutrition. The opinions and text are all mine.
1