I've rounded up healthy protein bars in the past, but now it's time to look beyond the bar. There are so many high protein snacks that you can make in big batches and eat in the car, at work, on the way to the gym—wherever!
And the best thing about making them yourself is that you know they're not filled with weird unpronounceable ingredients and strange sweeteners, as is often the case with store-bought protein snacks. Besides, why would you suffer through a rock-hard, flavorless packaged protein cookie when you could be having fudgy brownies instead?
(Yes, brownies. For real. Scroll down.)
1 / 5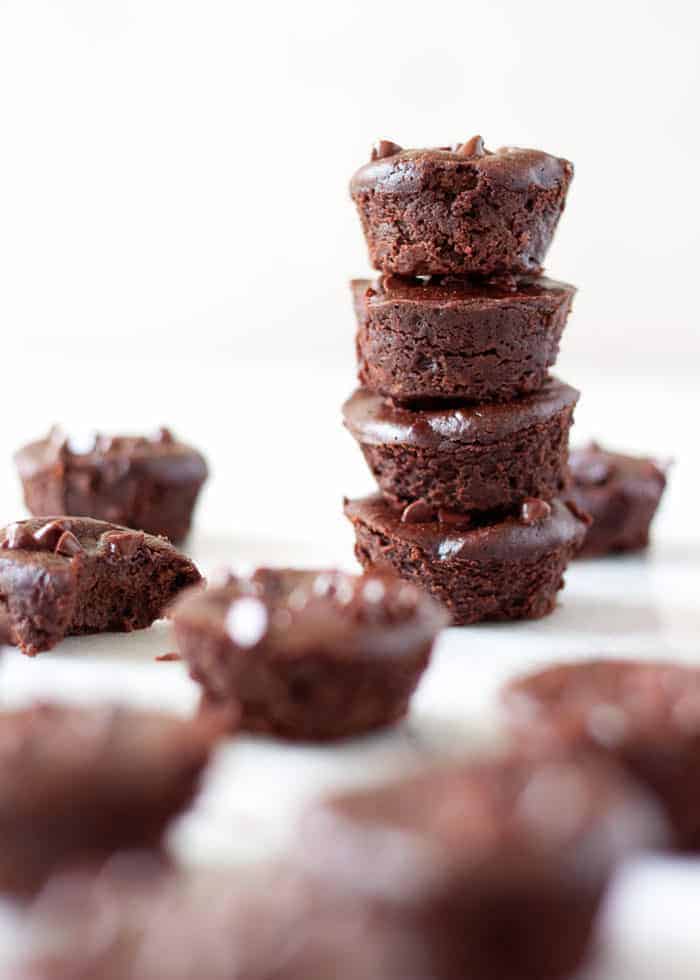 Was I lying? Brownies! Brownies made with black beans, to be precise. But don't worry, you won't even notice the beans.
Fudgy Black Bean Brownie Bites from Kitchen Treaty
0