I've had (really) short hair ever since I chopped it off in high school. And I still love it. But I admit I'm not very creative with it. I mean, isn't having wash and go hair the reason to go short? But New Year's calls for a little sprucing up! Here are three easy (of course) ideas for the pixie crowd.
1. Only have 5 minutes?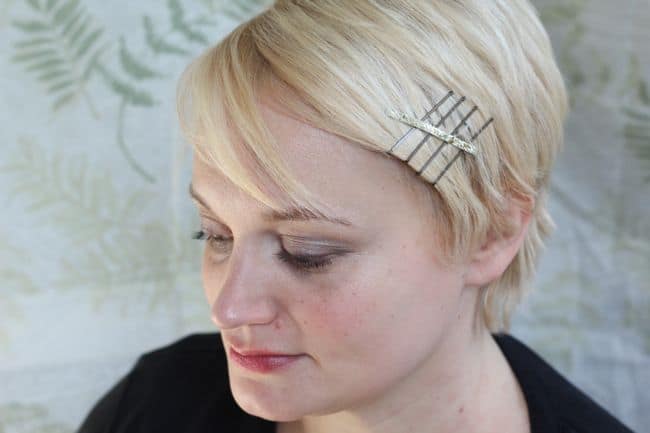 My hair is normally standing straight up so, yes, it takes 5 minutes to smooth it down. (Quick tip: if you have really fine hair like I do, putting some color in it, like a few highlights, adds major body.) Add a few sparkly bobby pins to make it festive.
2. Go big!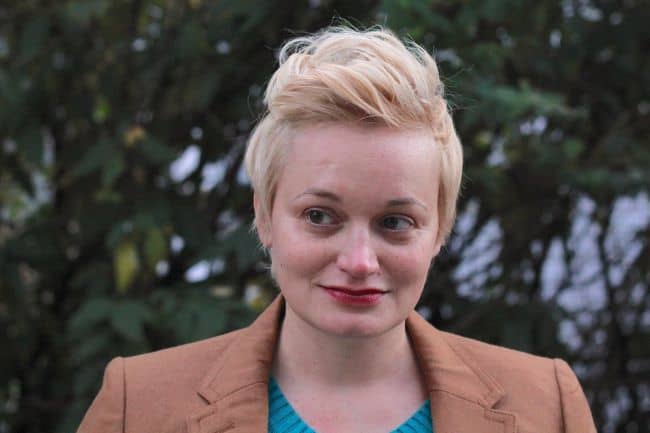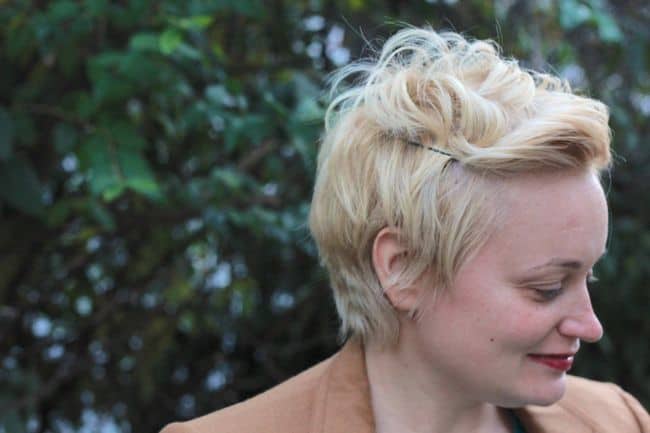 Ok, so I was scared to death to wear my hair like this. But I braved the 'do for the new Twilight movie (my aunt told me I had Edward's hair!) and loved it. To get your own faux hawk just use lots of product and a curling iron and go nuts. (Pardon the shiny nose – my sister had just treated me to a facial for my birthday :)
3. Add a little bling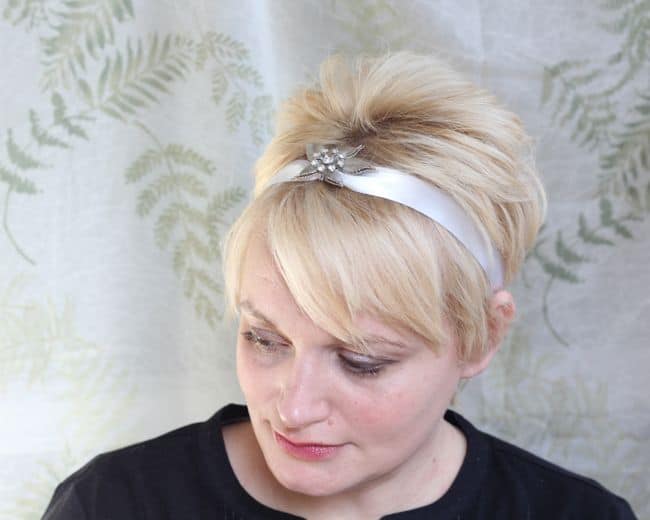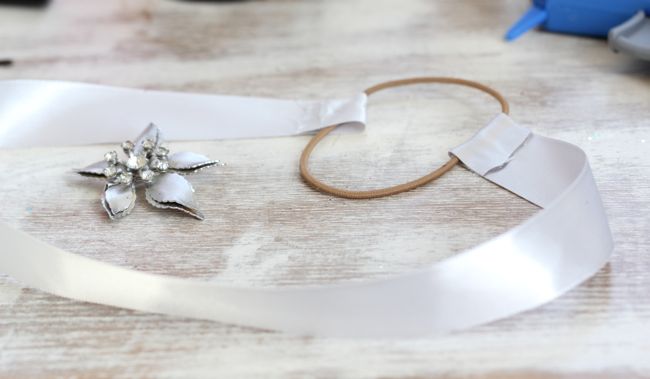 I feel like one of Oscar de la Renta's girls with this. To make your own headband, hot glue a piece of ribbon around a hair elastic. Then pin a brooch in the center. To make the look work for short hair, keep some bangs and tease up the back for volume.
Ok, that's it for pictures of me (sorry!). Any other short hair girls out there? How do you wear yours? I'm also a big fan of a turban-tied scarf when I can get it to stay in one place for more than 5 minutes.
6