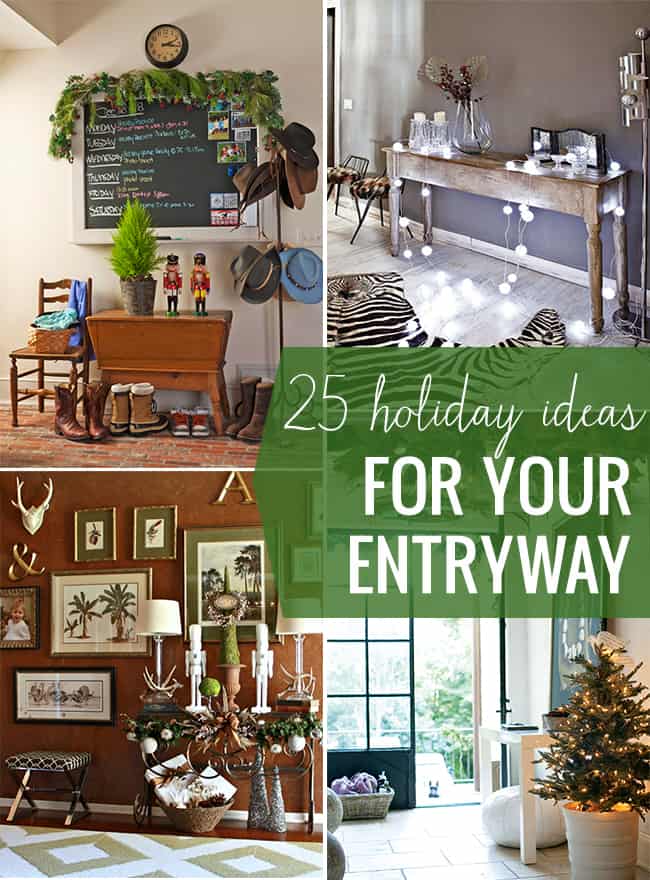 Are you in the holiday decorating spirit yet? Right now my entry table is disorganized collection of magazines, keys and toys so I rounded up a few (okay, a lot) more of my favorite holiday entryways for inspiration.
1. Use Natural Rustic Charm. Havertys put together three entryway displays in their showroom, and this 'rustic charm' version was my favorite. The natural colors and textures are a great way to incorporate holiday greenery. They showed ways to go more glam or more traditional, and it's nice to have the visual comparison. Based on which one you like, you can start honing in on your preferred home style. You can check out their next workshop on December 7!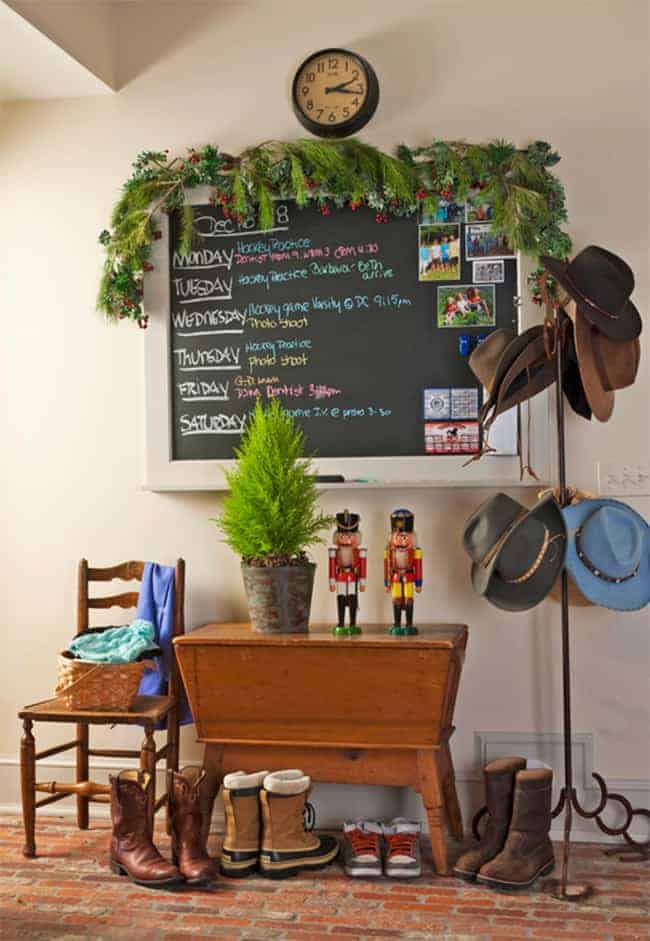 2. Create a focal point. A blackboard creates a dramatic focal point and is perfect for keeping track of Christmas activities. And nutcrackers are a a classic! Find out more on Traditional Home.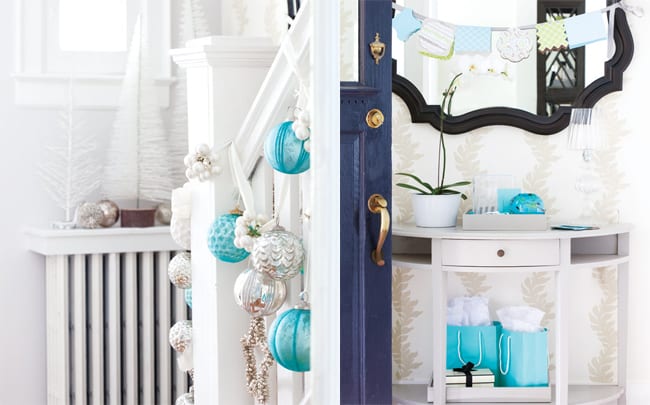 3. Pick a color theme. An unusual color palette like Tiffany blue makes a statement combined with cool white and silver. See the whole story on Style at Home.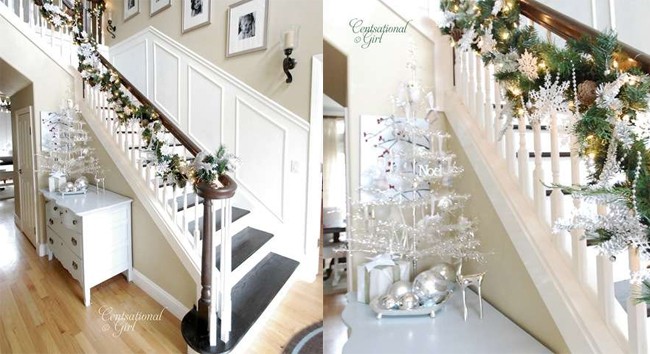 4. Incorporate your staircase. Bring the drama to the staircase by continuing the entryway colors and decor, as seen on Centsational Girl.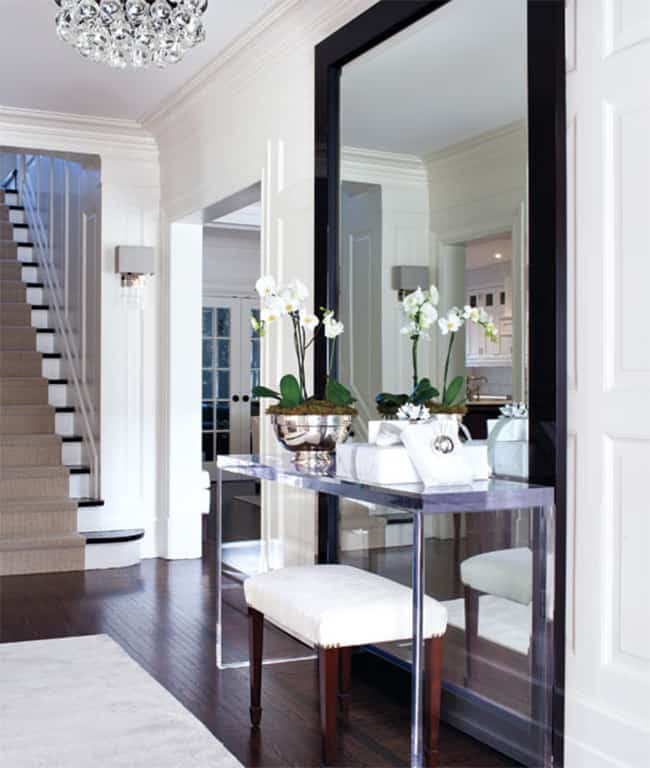 5. Winter whites. Simple and elegant, white is the epitome of winter. See how to decorate your entryway with all white on Style at Home.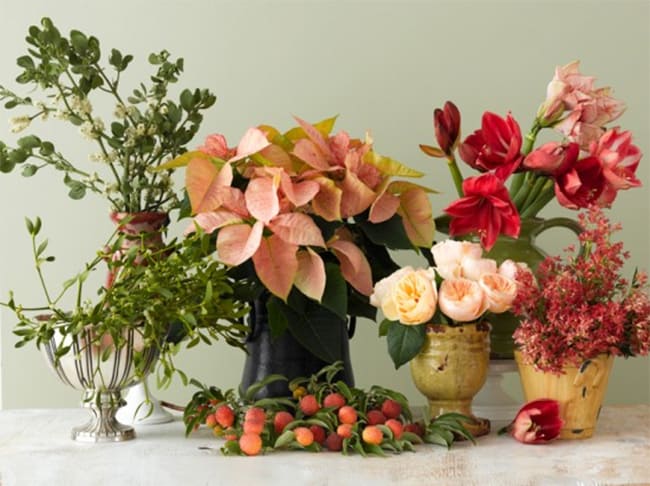 6. Make a holiday arrangement. Your hallway will be bright and jolly if you just use some seasonal flowers in a neat arrangement, like on Coco + Kelley.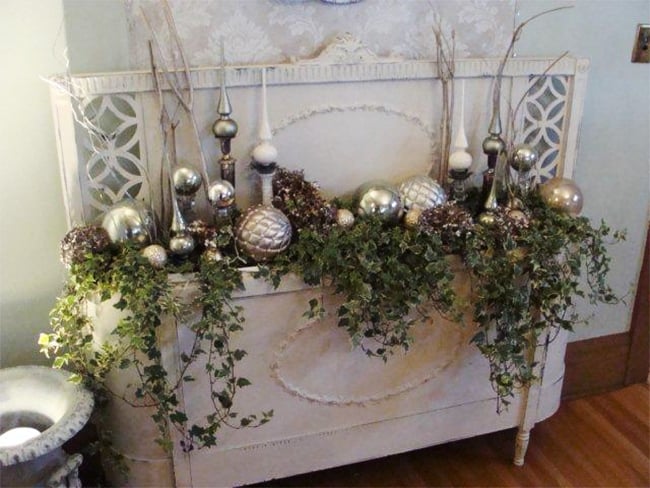 7. Combine a bed frame. Combine a foot board and a headboard into a festive wall unit, as seen on Daffadowndilly's.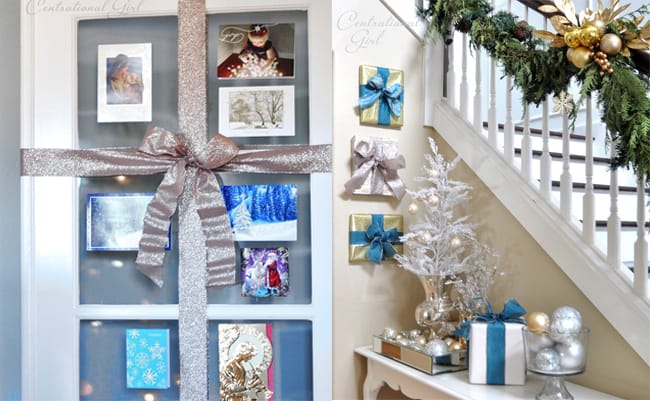 8. Use traditional elements in unexpected ways. Put big ribbons on boxes, walls and doors to turn them into gifts! See the whole presentation on Centsational Girl.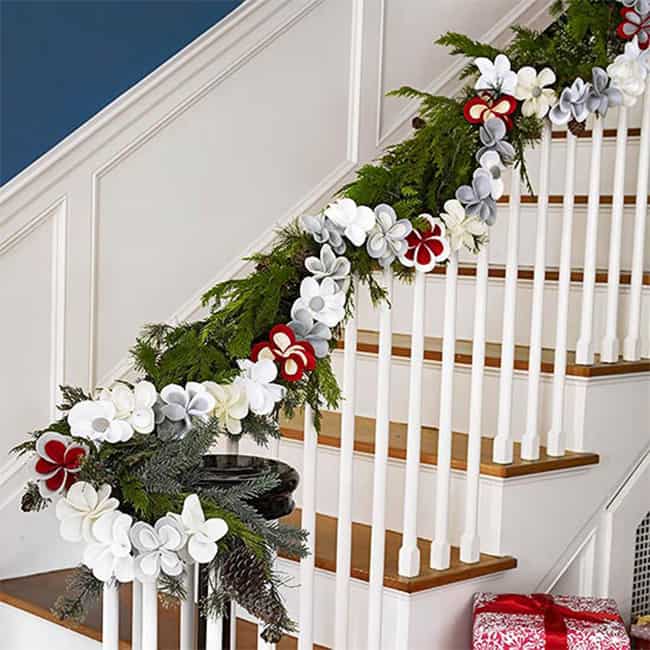 9. Maximize Your Railings. Use felt flowers to bring a garland to the next level, perfect for small spaces. Idea from Better Homes & Gardens.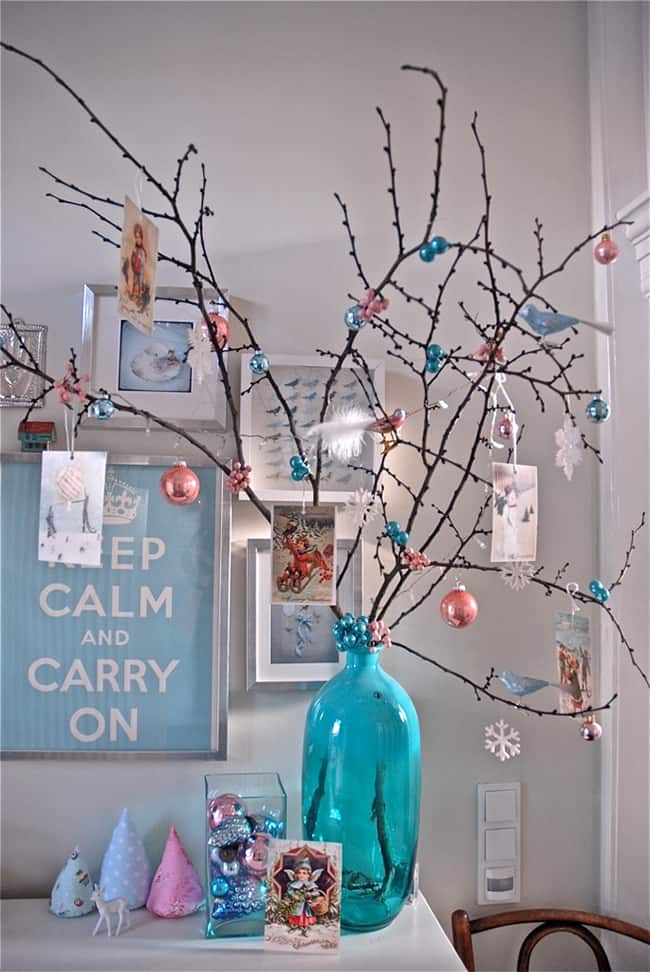 10. Use pastel decorations. Although unusual this time of the year, pastels can be a huge hit! An idea by Moline.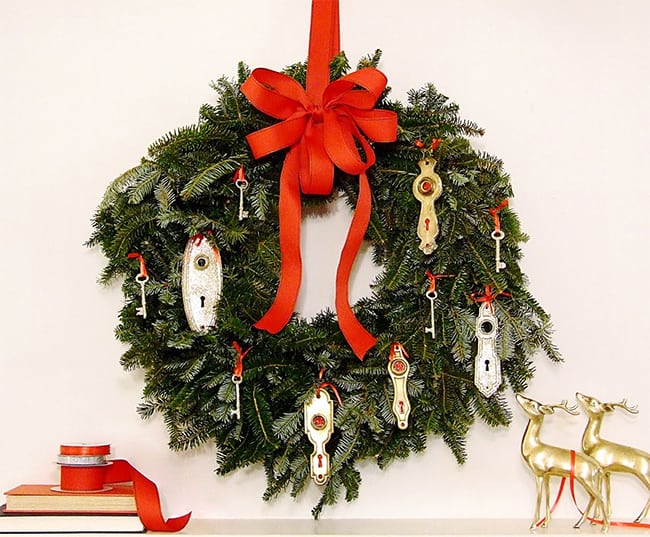 11. Add a touch of vintage. A great way to display your vintage metallic pieces and a great way to adorn your entryway. See more on Please Sir.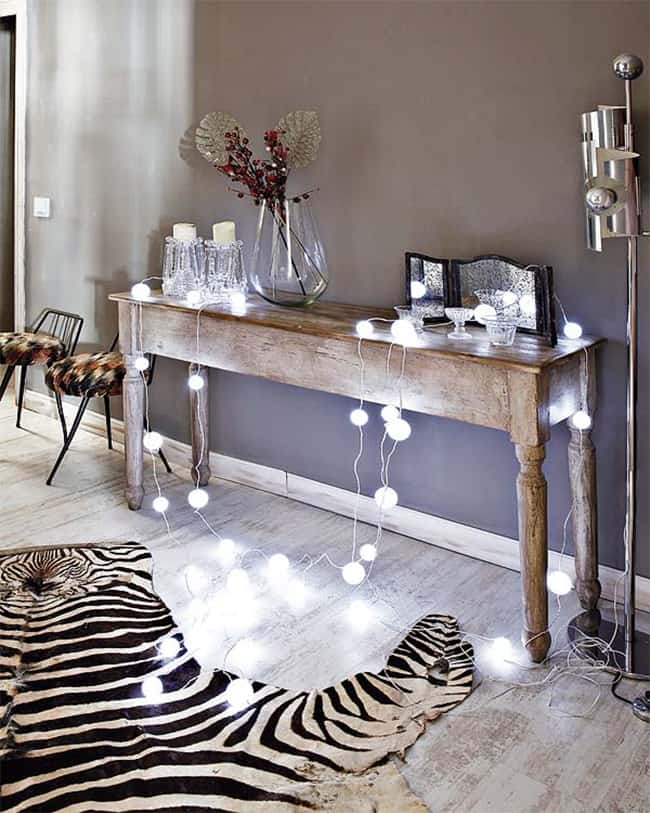 12. Use lights. A strand of retro chic lights placed over a hide rug effortlessly adds texture and interest. See more on One Kind Design.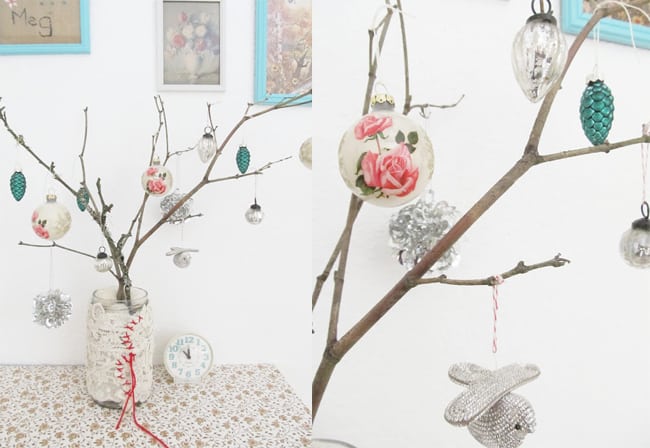 13. Make a twig tree. This piece would be perfect in the entryway: just twigs and some sparkly ornaments will do. Learn how on Dottie Angel.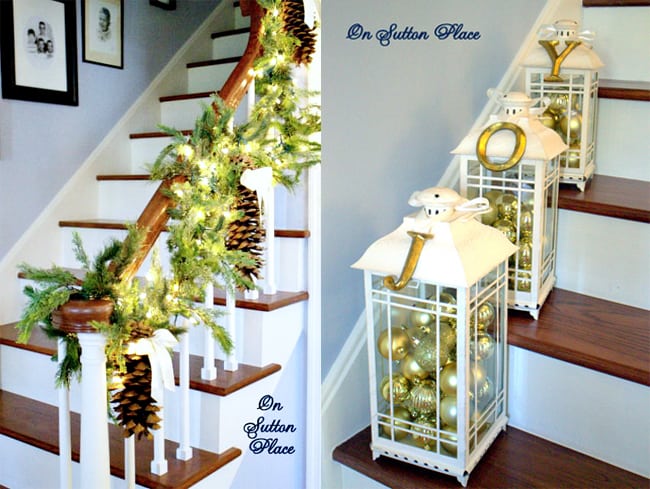 14. Simple natural entryway. Use natural elements to adorn the staircase, and fill lanterns with golden balls for effect. More tips at On Sutton Place.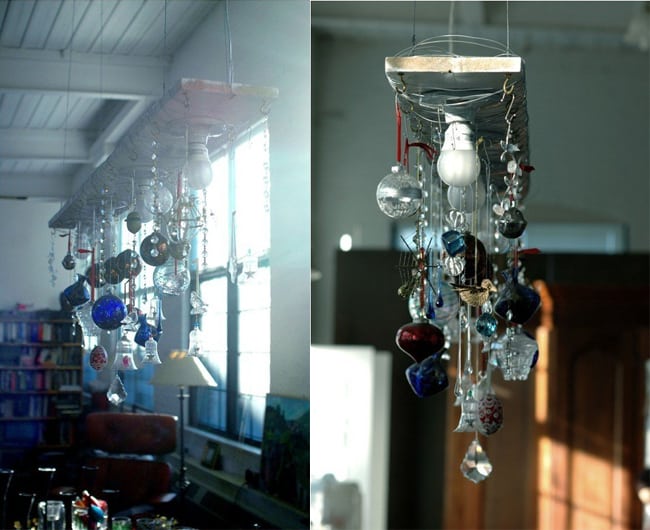 15. Make a DIY chandelier. Instead of a Christmas tree, or to complement it, how about a chandelier? You can hang this festive piece in the entryway. From Apartment Therapy.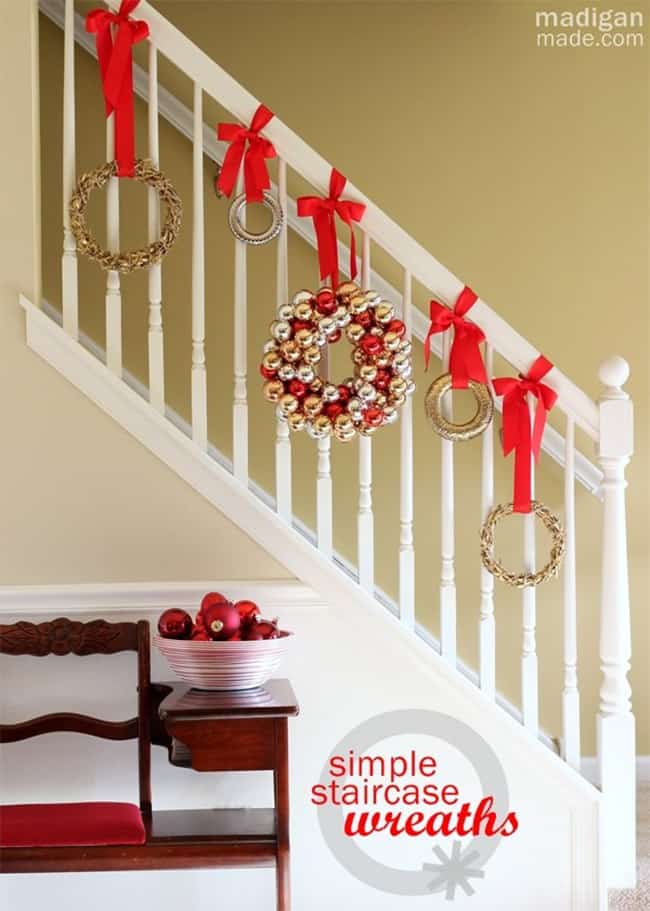 16. Simple staircase wreaths. Make several of these simple wreaths and make your whole house festive. See more on Madigan Made.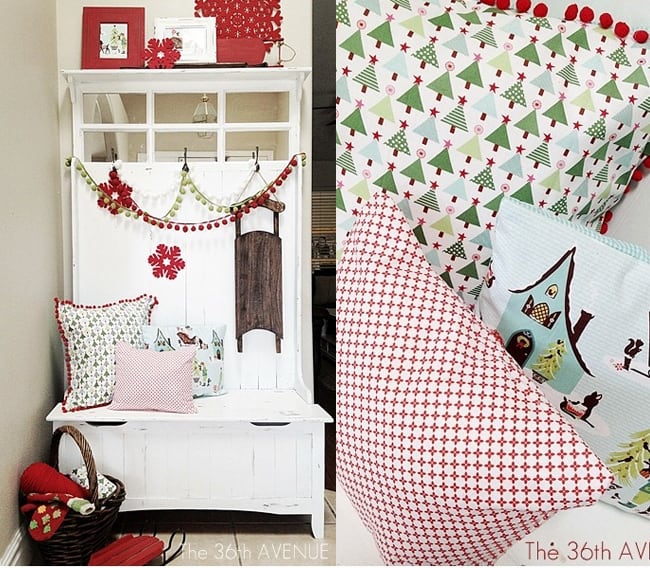 17. Pom pom garland. Use pom poms to cheer up everything in the entryway, and make it cozy with tones of red. See more on The 36th Avenue.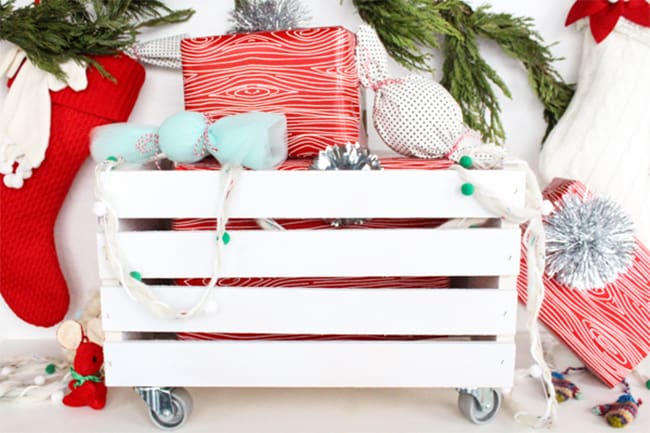 18. Create storage with a wooden crate. A wooden crate for gifts would look at home in the hallway, welcoming guests. See the tutorial on Sugar & Cloth.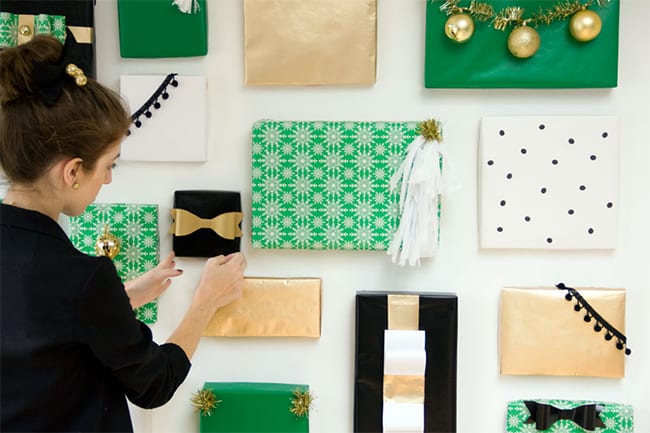 19. Dramatic backdrop. How cool would it be to see all these gifts when you enter the house? And you can use them as a backdrop for holiday pics. The tutorial on Whimsey Box.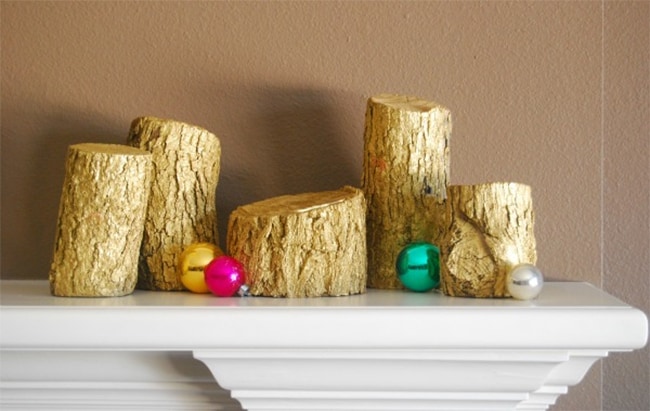 20. Anthropologie gold logs. You can put your gold logs anywhere in the house, so why not the entryway? See the how to on The Proper Pinwheel.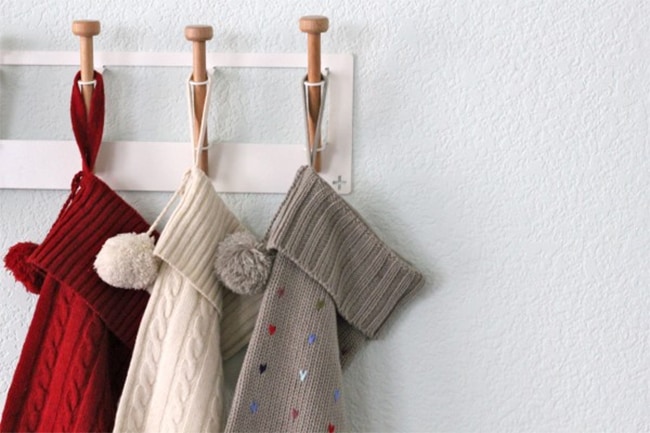 21. Hanging stockings. How about hanging stockings in the entryway? It will make the whole place festive. More ideas on You Are My Fave.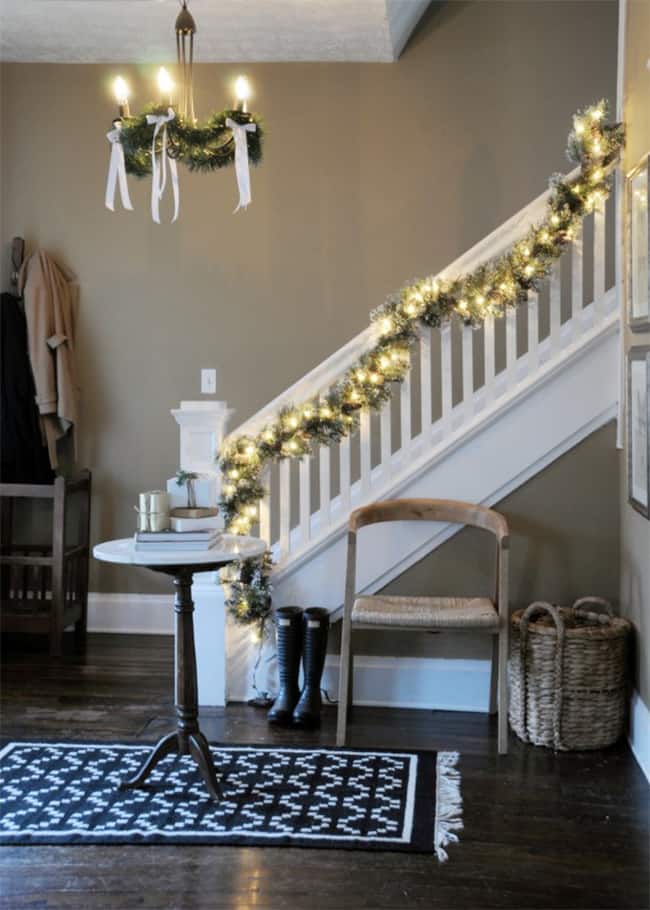 22. Keep it classic. White, gold and silver are classics for a reason! They work well year after year. See more on House of Earnest.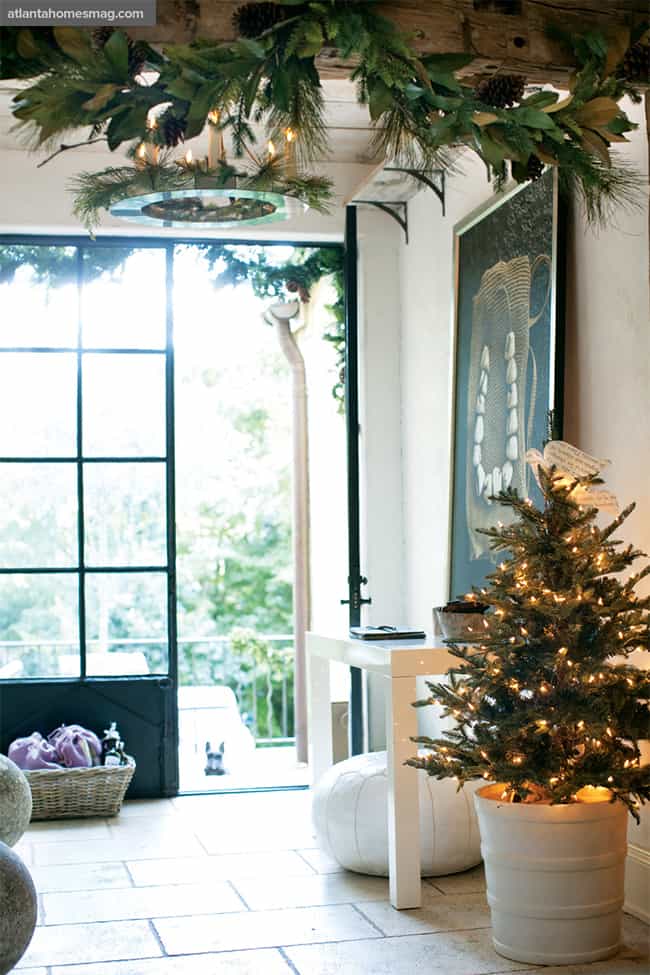 23. Don't forget the ceiling. This simple and stylish decor doesn't take much time or money. As found on Greige Design.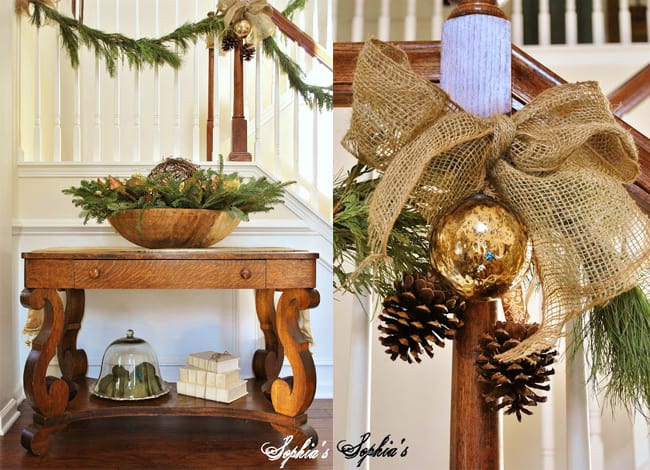 24. Bring out the burlap. Use earth tones for a natural look of your entryway. Burlap, wood and evergreen work best, as seen on Sophia's Decor.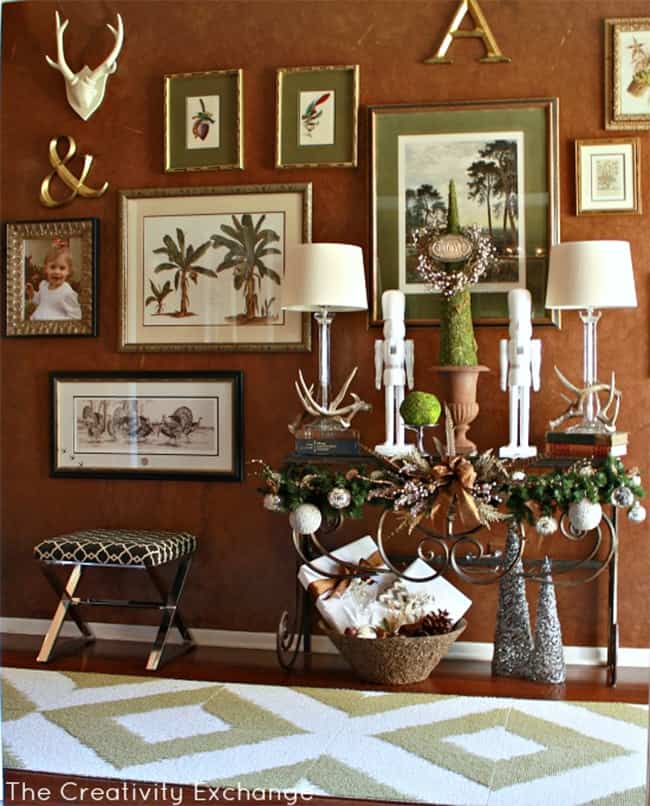 25. Go for the glam. Balance natural elements with bling in your entryway decor, for a tasteful look. More on The Creativity Exchange.
Decor essentials for a stylish holiday
Here are three of my takeaways from the Havertys workshop and a few items on my shopping list!
1. Create a focal point. A large wreath or a dramatic mirror grounds the entryway and lets guests know where to look first. And everyone appreciates being able to fix their hair after taking off winter hats!
2. Don't forget the other senses. Your entryway is a great place to incorporate holiday smells and textures. Use fresh greenery or scented candles and add touches of natural fabrics.
3. Have fun. Don't make the holidays more stressful! Pick the items you love – whether it's a collection of vintage ornaments or a velvet red ribbon – and enjoy seeing them each time you come home.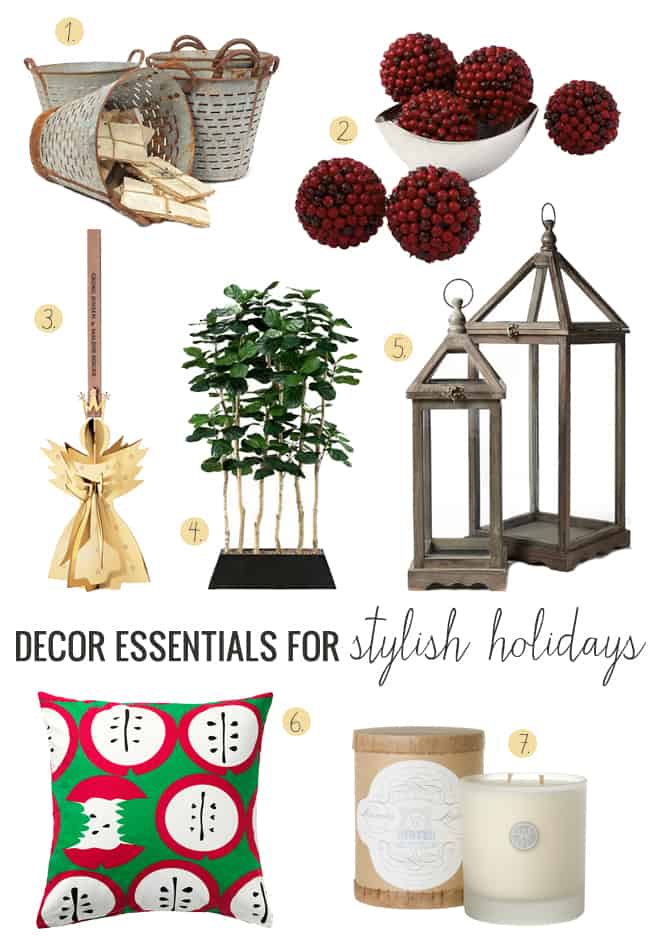 1. Olive bucket – Havertys | 2. Berry balls – Nearly Natural |3. Mobile – Georg Jensen | 4. Decorative tree – Havertys | 5. Wooden lantern – Nordstrom | 6. Pillow – Ikea | 7. Candles – Terrain
0