This is a sponsored post written by me on behalf of Don Q rum. All opinions are 100% mine.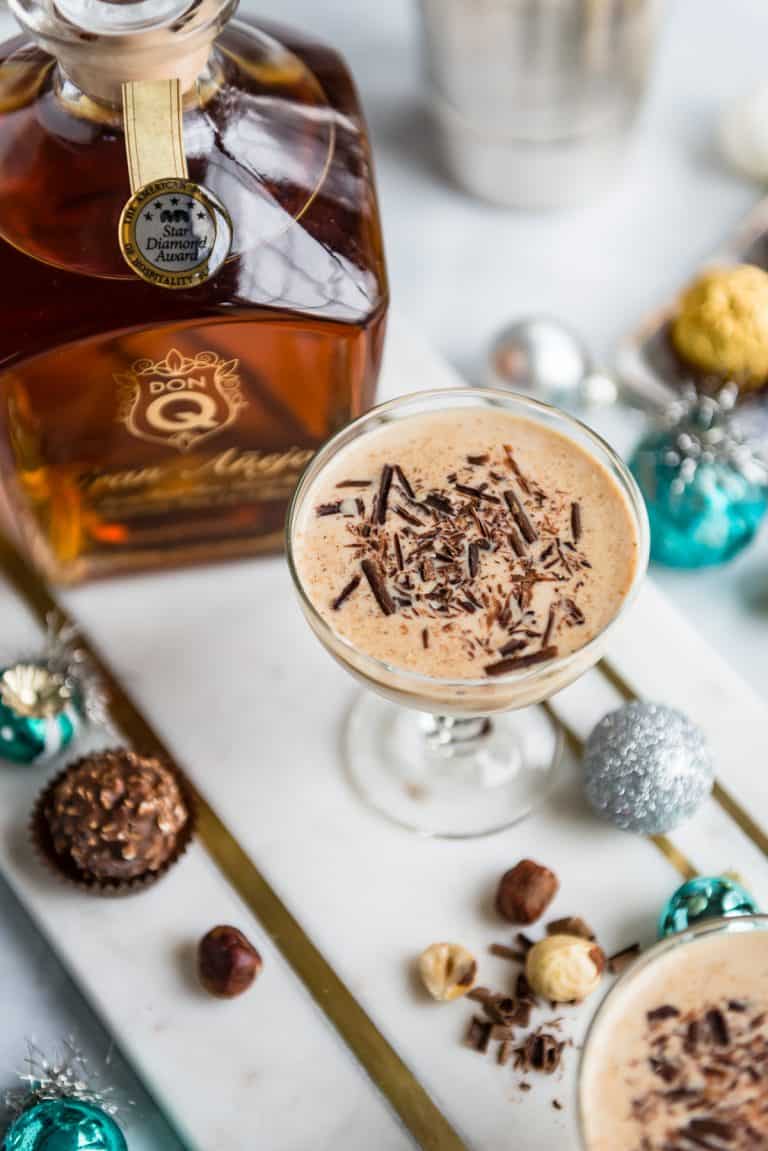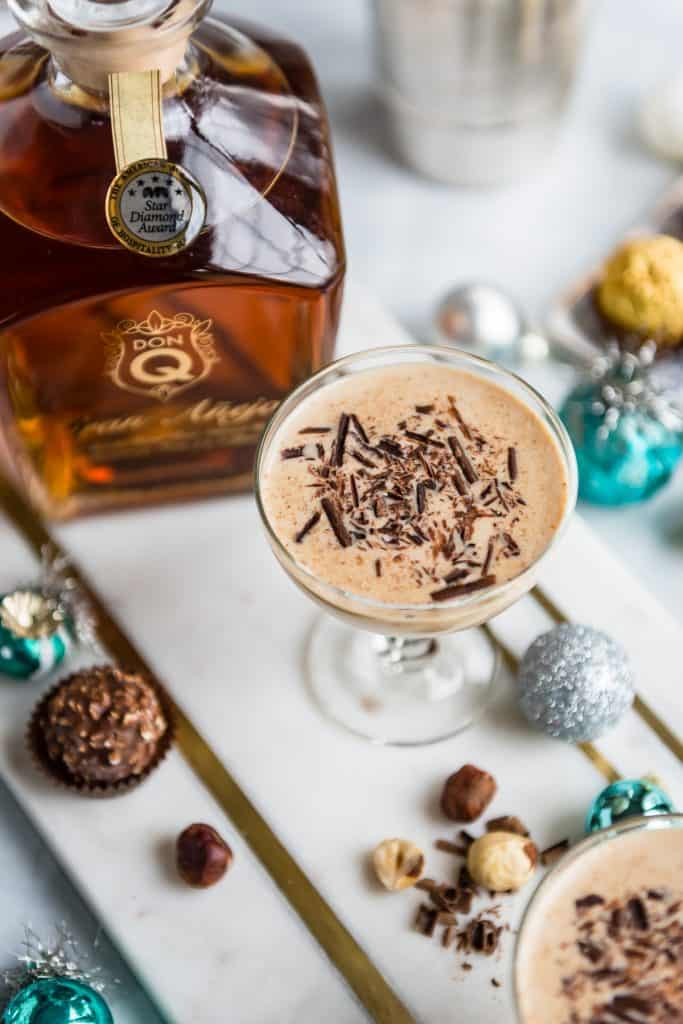 Holiday food is decadent food, and so are the drinks. This cocktail is no exception–it's made extra special with a base of Don Q Gran Añejo Rum mixed with a little half-and-half, and chocolate and hazelnut liqueurs. Simply put: it's incredible. Every host(ess) should have a signature holiday drink and this one could be yours!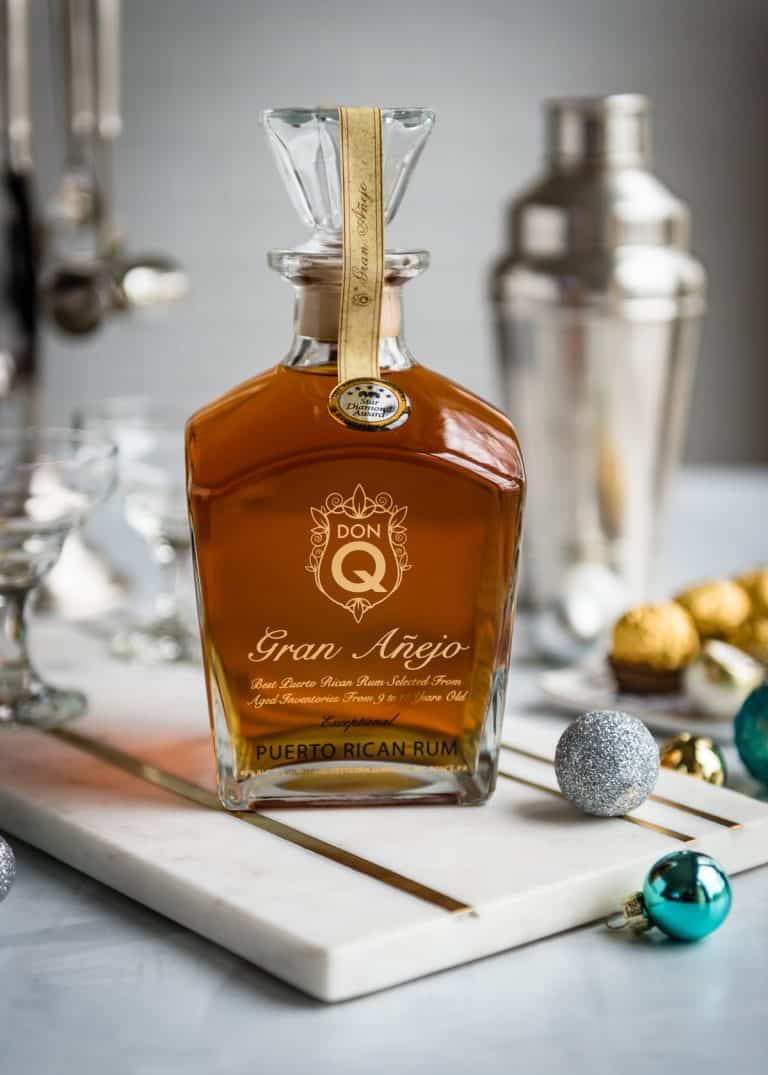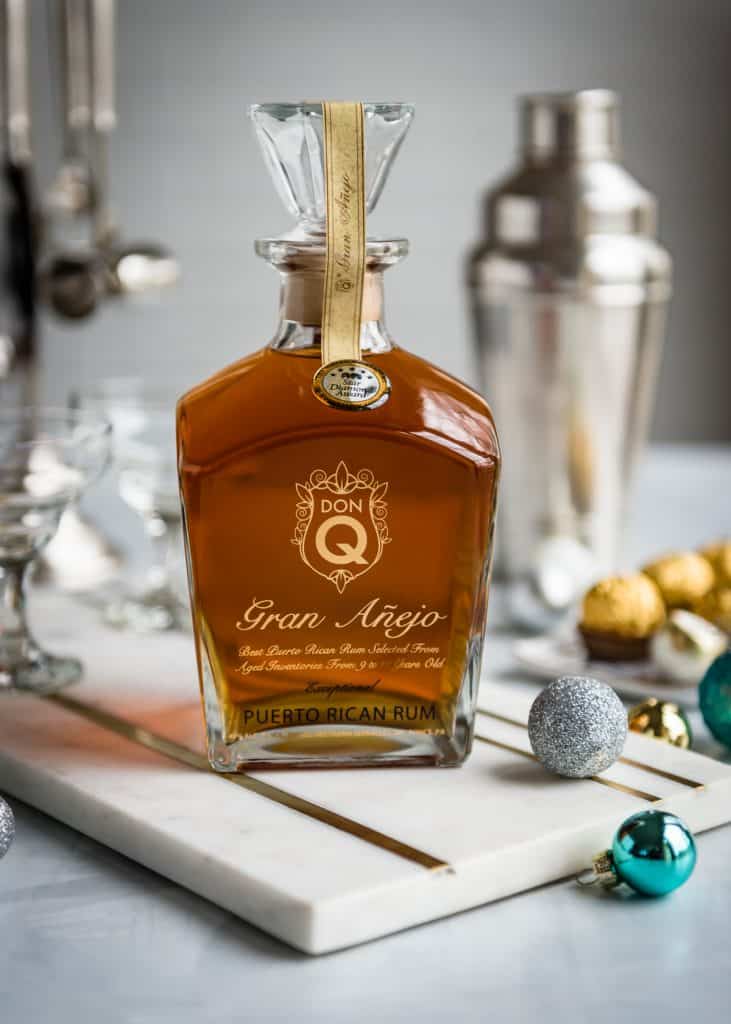 Don Q Gran Añejo is comprised of rums aged between 9 and 12 years, and Solera rums that are aged up to 50 years. This unique blend creates a balance between sweet and dry, perfect for drinking on the rocks or neat, but also sheer perfection in this holiday rum cocktail. The flavor is so smooth. I've never tasted another rum like it before. It's in a class all its own.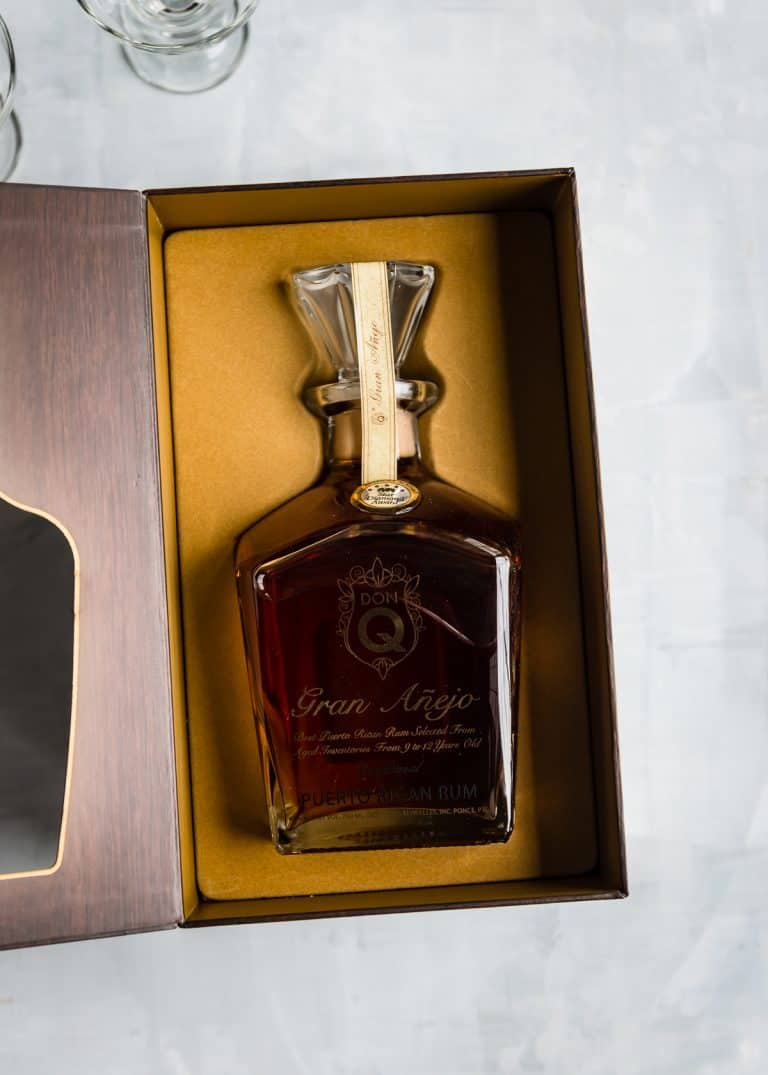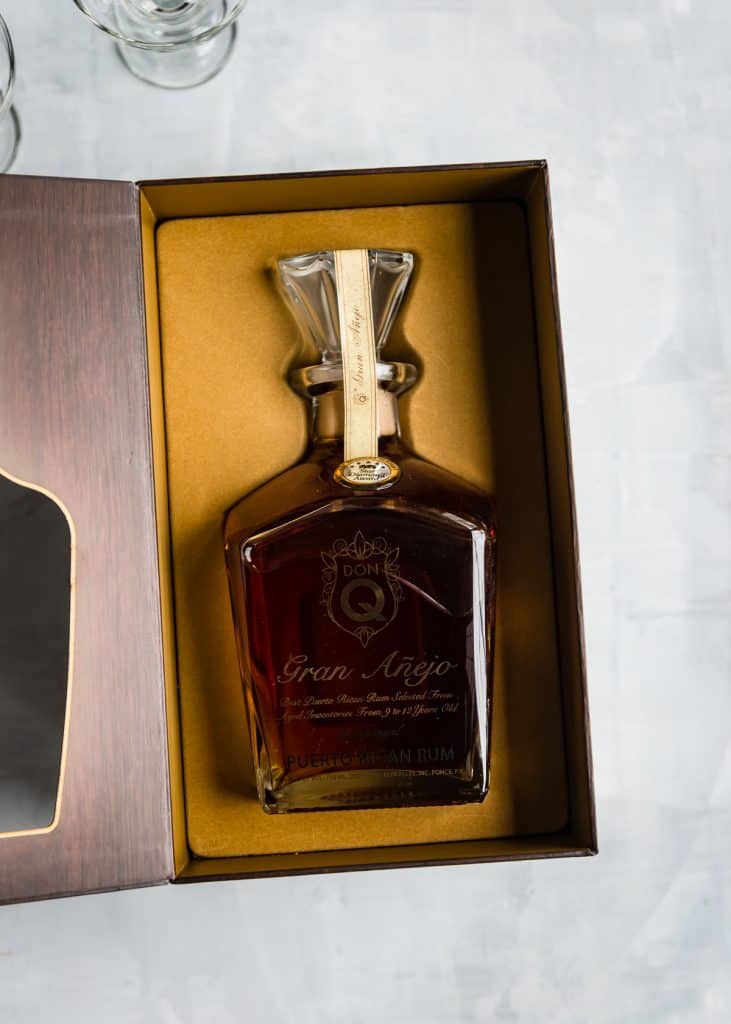 Since 1865, Destilería Serrallés has been a premiere purveyor of exceptional Puerto Rican rums. The business is still family owned and operated out of Ponce, Puerto Rico. Award-winning Don Q rums are enjoyed worldwide and Destilería Serrallés is recognized as one of the most environmentally responsible and greenest distilleries in the industry.
Wastewater is not disposed into the ocean like other distilleries around the world, and Destilería Serrallés has partnered with the Surfrider Foundation, a grassroots non-profit environmental organization that works to protect and preserve the world's oceans, waves, and beaches. The island, its people, and the wildlife on and around Puerto Rico reap the benefits of the attention and dedication to energy return and useful post-production materials. All of that tradition and devotion come together and yield exceptional rums.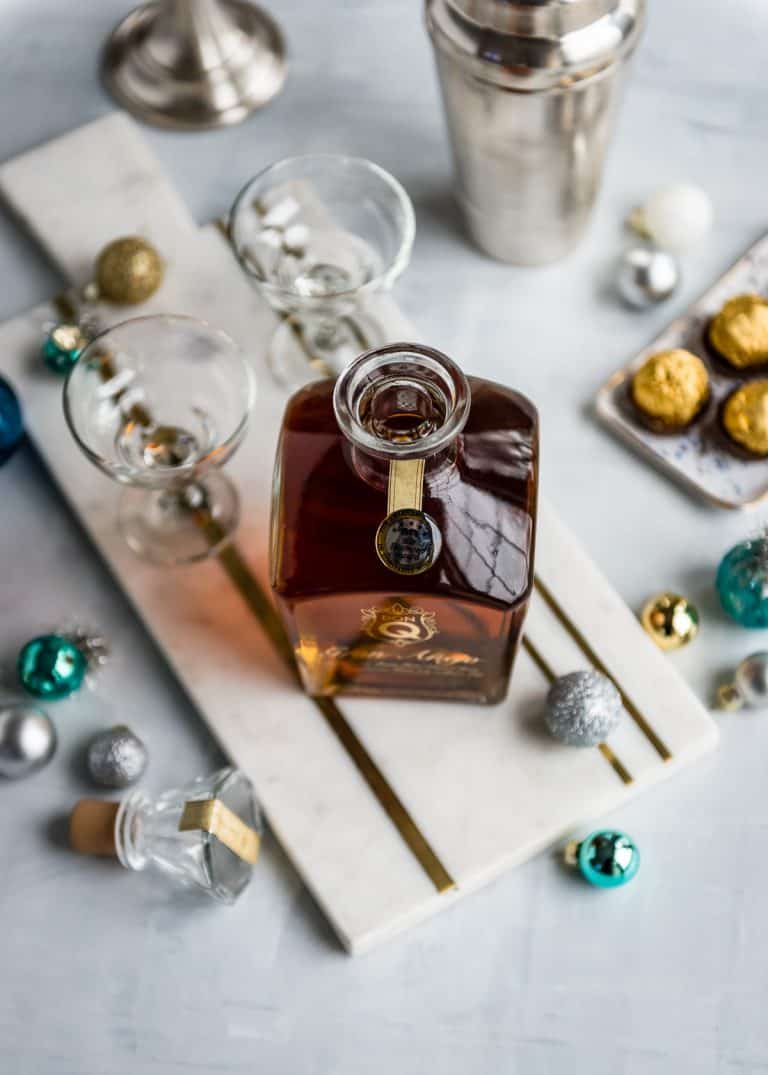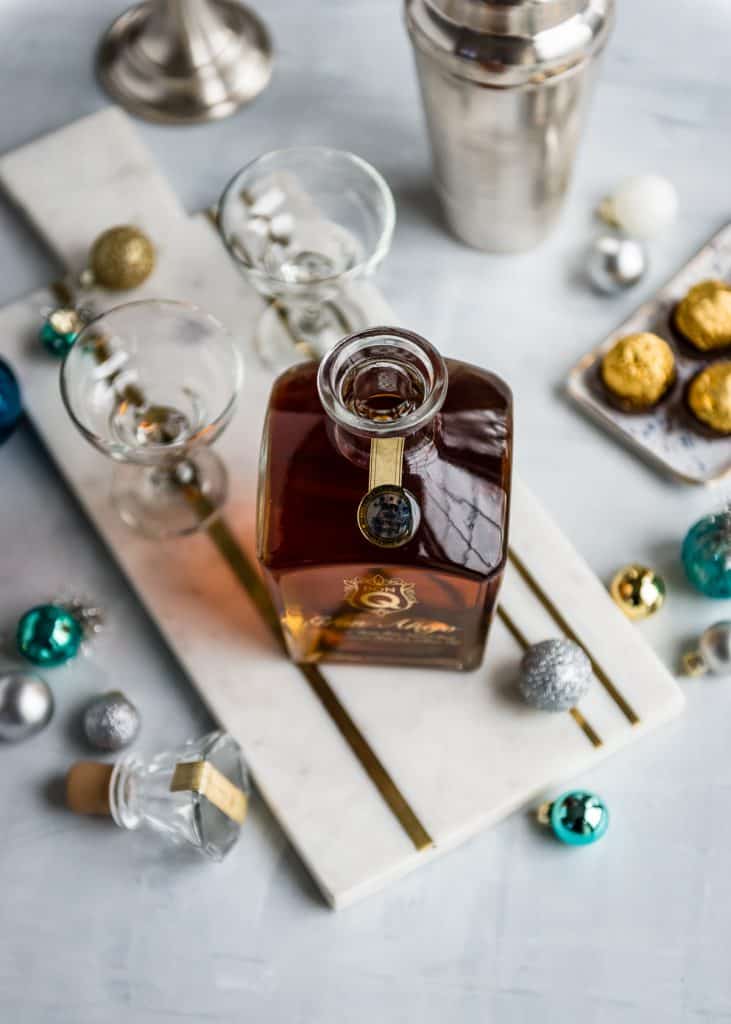 As I was dreaming up this cocktail and thinking about Don Q Gran Añejo rum, my mind drifted to a holiday cake I've been making for about ten years. It's based on a German-style hazelnut torte that combines layers of eggy cake made with ground hazelnuts and studded with shaved dark chocolate, and soaked with a rum syrup, then frosted with Cremé Chantilly (the fancy way of saying "whipped cream").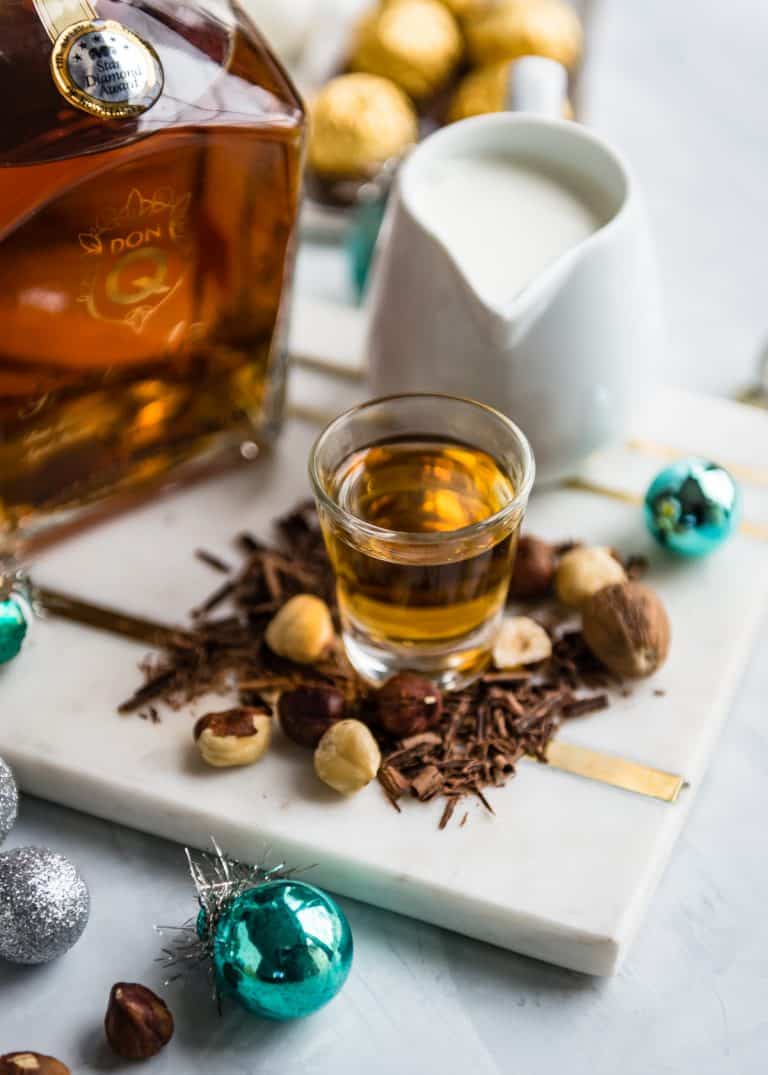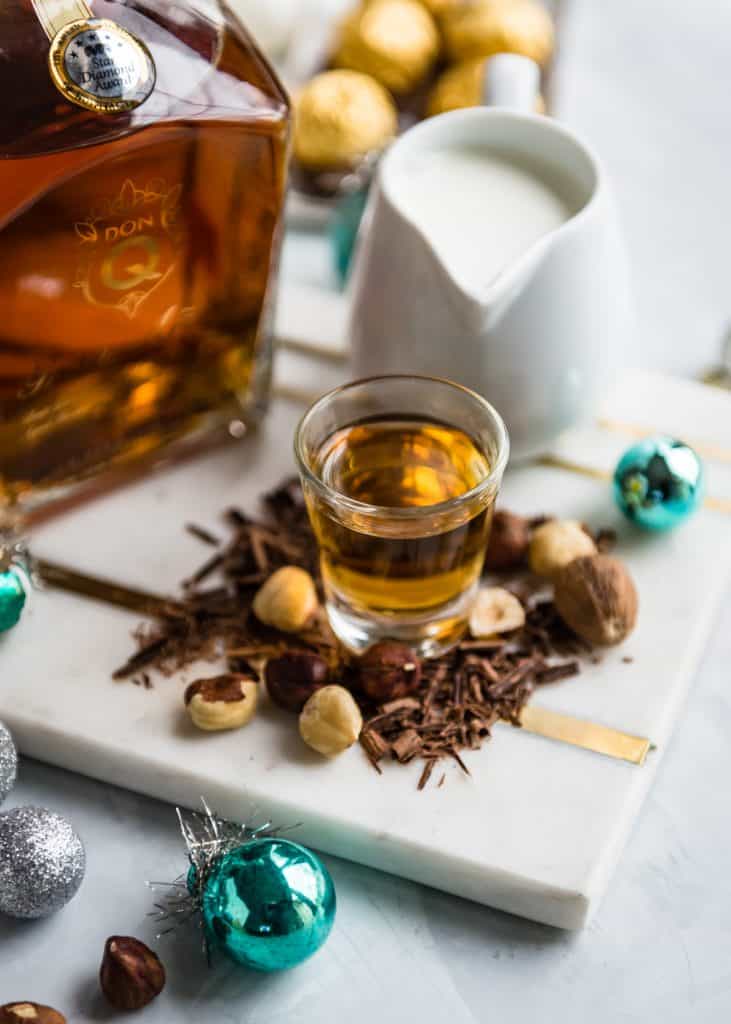 The flavor combination is truly magical, and I can't quite imagine Christmas without that cake! This holiday rum cocktail contains all those flavors rolled into one smooth, decadent drink perfect for sipping. As I mentioned above, it would be a great signature drink at any party or get-together, or to enjoy by the firelight with music playing in the background. The point is, this cocktail is meant so be savored one sip at a time.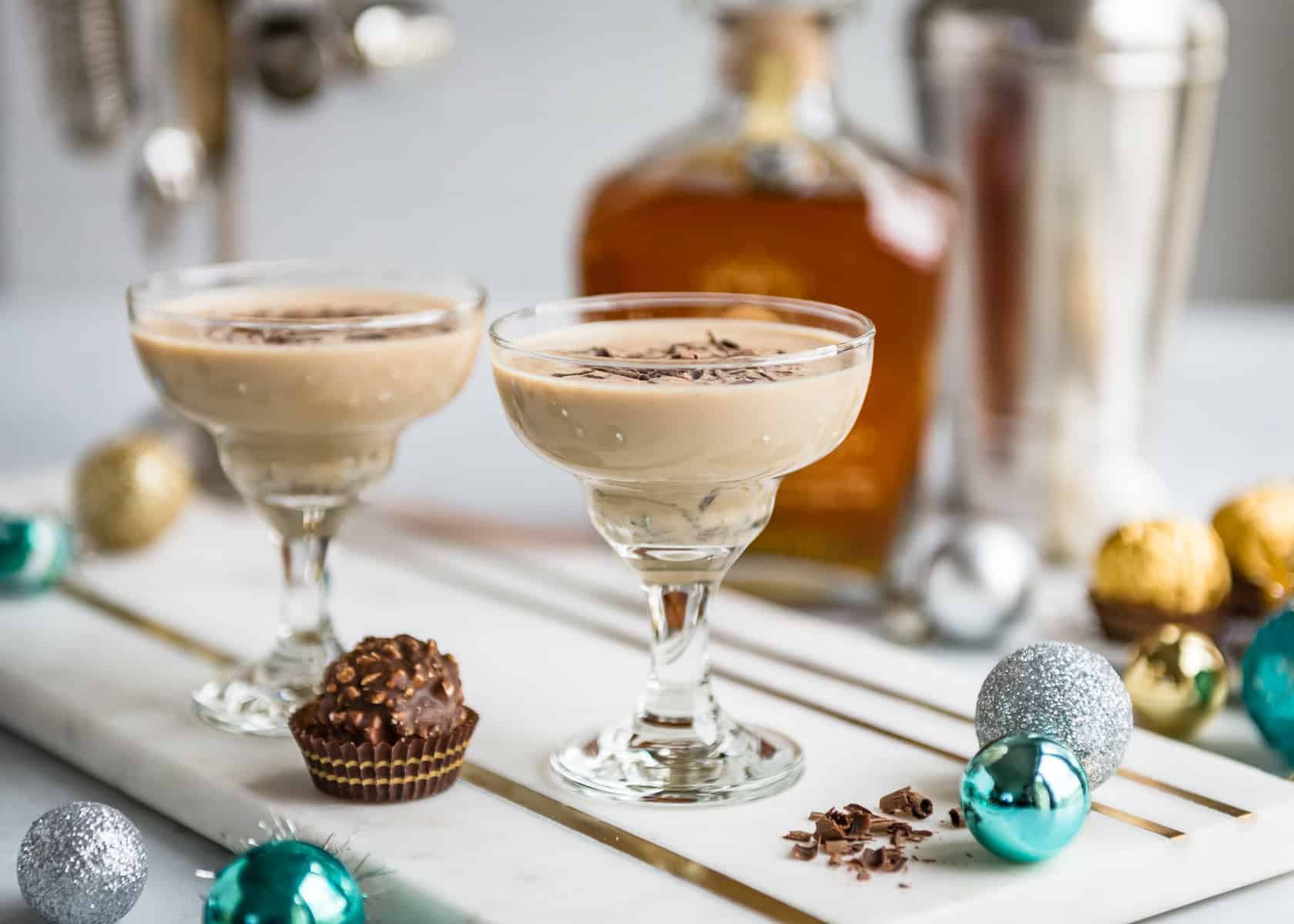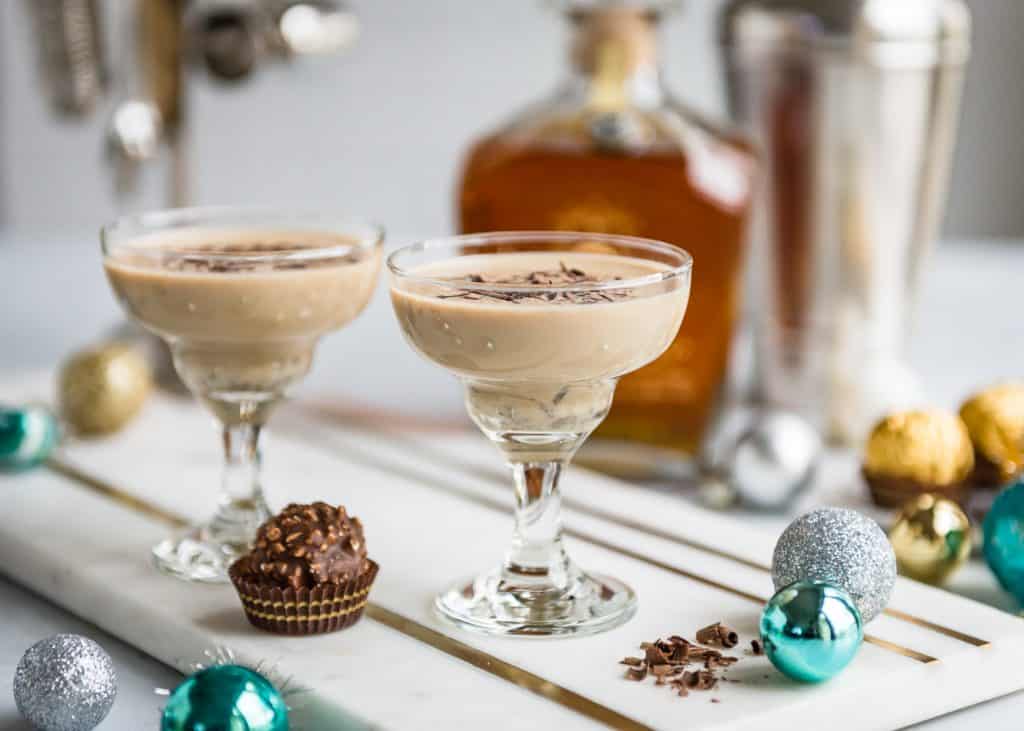 The smooth flavor of Gran Añejo marries well with the other liqueurs and half-and-half, and it does not require any additional sweetener. I like adding a pinch of freshly grated nutmeg on top, as well as dark chocolate shavings. This is just the cocktail you want after a nice dinner with or as a dessert. It's that decadent.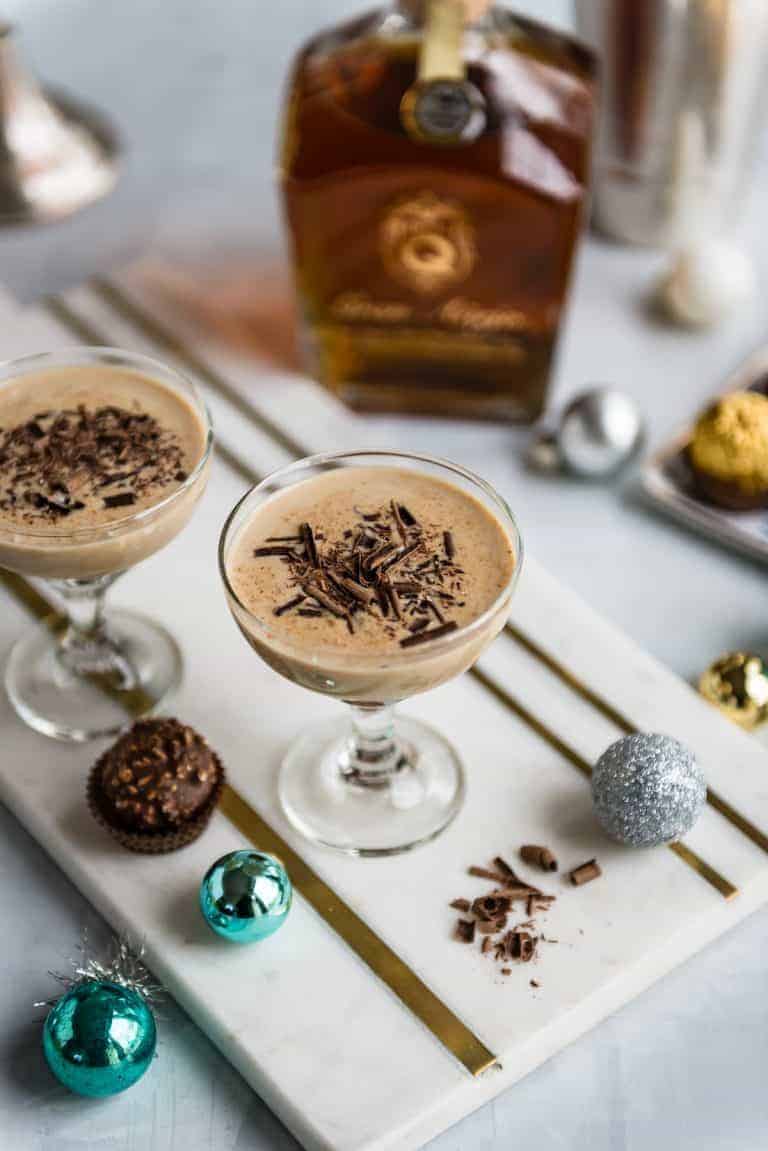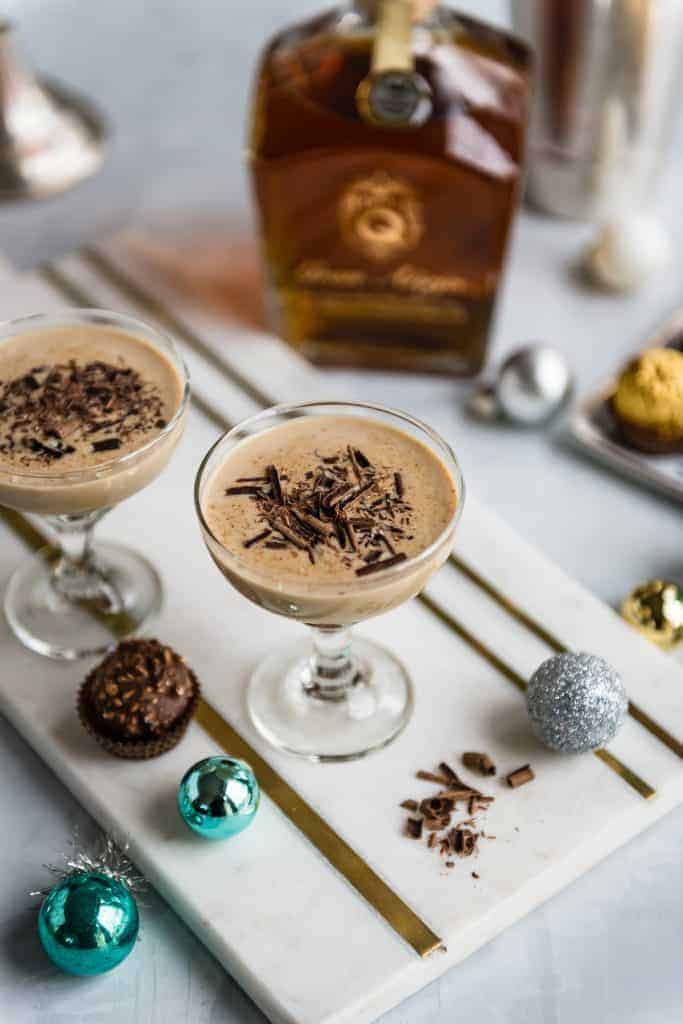 Holiday Hazelnut Rum Cocktail
yield 2 servings
A smooth, festive cocktail made with premium Gran Añejo rum with a touch of chocolate, hazelnut, and half-and-half.
Ingredients
2 ounces Don Q Gran Añejo Rum
1.5 ounces chocolate liqueur
1 ounce hazelnut liqueur
2 ounces half and half, milk, or heavy cream
Ice (optional)
Freshly grated nutmeg, for garnish
Dark chocolate shavings, for garnish
Instructions
Place Don Q Gran Anejo, chocolate and hazelnut liqueurs into a shaker or small pitcher and stir in half-and-half (or milk or cream). Add ice, if using, and shake.
Strain into two cocktail glasses. Garnish with a pinch of freshly grated nutmeg and dark chocolate shavings. Serve immediately.
Notes
This cocktail is great served at room temperature, but if you prefer a chilled cocktail, place the cream, rum, and other liqueurs into a shaker with ice.
To make this dairy-free, substitute full-fat coconut milk or another thick and creamy non-dairy beverage. A non-dairy coffee creamer would work nicely.
courses beverages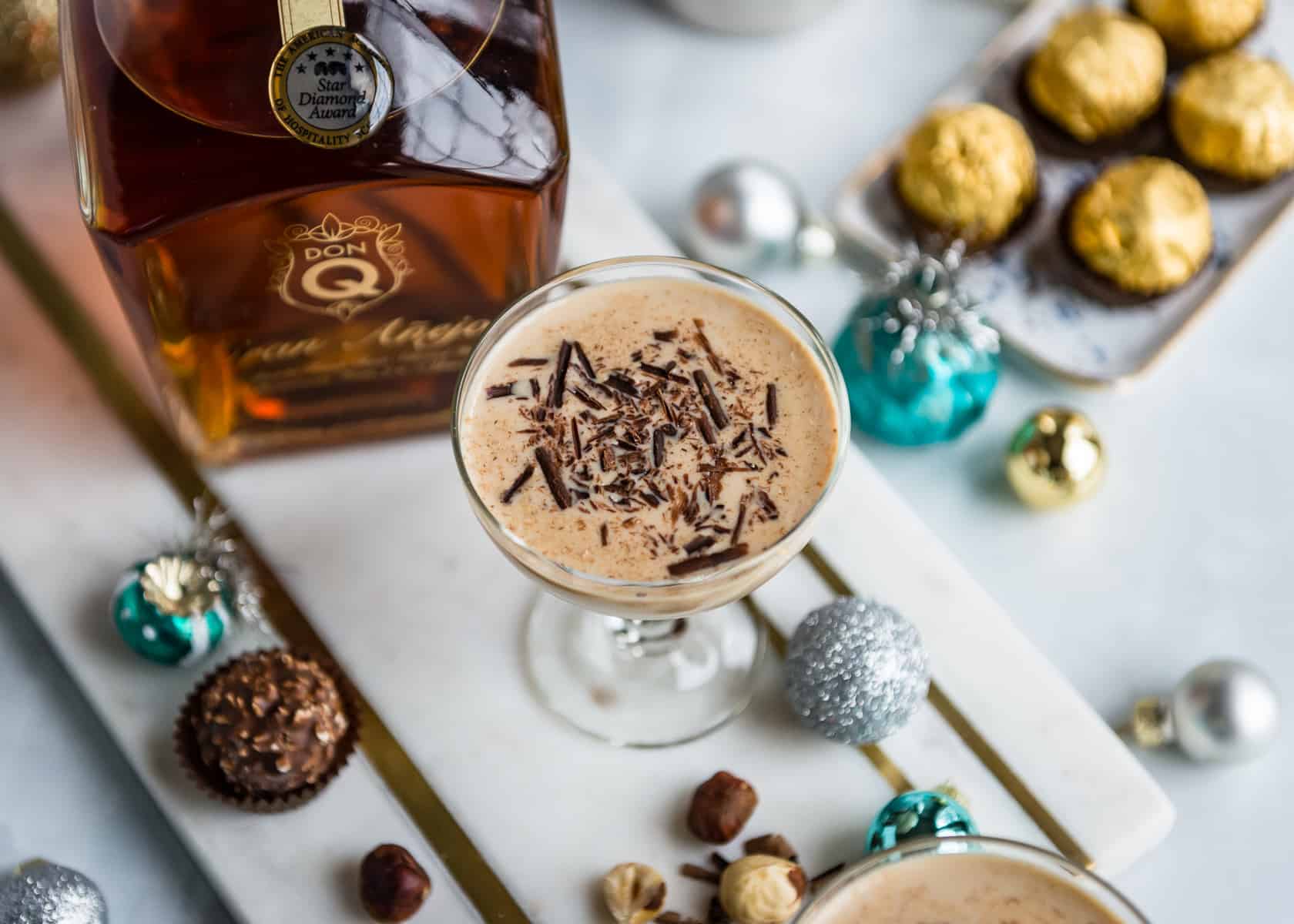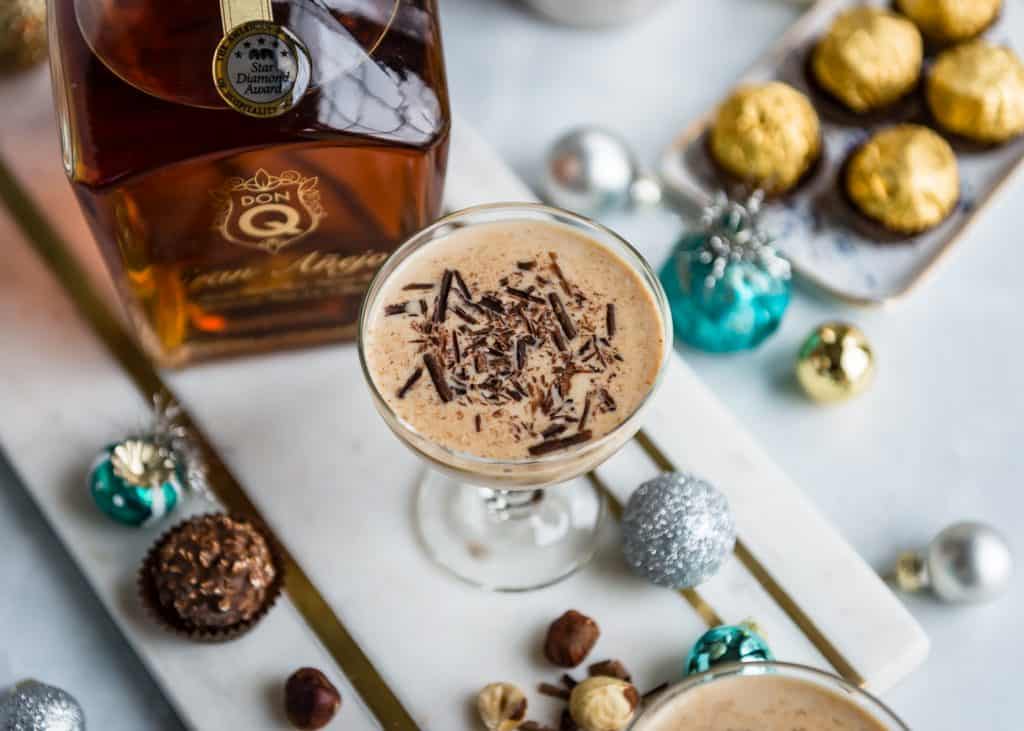 5