Between the stress of the holiday season and everything this year has brought, has there ever been a better time to dedicate a little more energy to self-care?
That's why we've teamed up with some of our favorite brands and makers to give one lucky winner an epic self-care gift bundle (worth more than $625!) that is sure to help you end 2020 on a positive note. Think of it like sending the perfect care package—to yourself.
So what can you expect to find in this care package if you win?

Holiday Self-Care Package Prize Bundle
1. MYK Silk: Classic Silk Kimono Styled Robe with Contrast Piping, Luxury Silk Eye Mask and Natural Mulberry Silk Pillowcase
2. Edens Garden: Best of the Best Essential Oil 6 Set + Diffuser
3. Drifter Organics: (365) Days of Summer Gift Kit
4. Tea Drops: Wood Box 33 Drops Gift Set + Golden Latte Turmeric Tea with Coconut Milk
5. Hello Gorgeous: 75 Fabulous DIY Facials You Can Do at Home by Stephanie Gerber
6. Handmade Studio TN: Monogram Mug
7. Ruth Polish: Vegan-Friendly Nail Polishes in February, Pepper and Toast
How to Enter the Hello Glow Holiday Giveaway
Before we get into why these goodies made our list of favorites, let's talk about the fine print. In order to enter, you'll need to (1) provide your email address below and (2) give an Instagram follow to all of the awesome brands that have teamed up to create the ultimate self-care package.
Now that we're clear on how you can win, let's chat about the brands and products included in the giveaway that we're all coveting.

MYK Silk: Classic Silk Kimono Styled Robe with Contrast Piping, Luxury Silk Eye Mask and Natural Mulberry Silk Pillowcase
Does any fabric feel more luxurious than silk? MYK Silk products are made with mulberry silk, which is known as the highest quality silk on the market thanks to the long and uniform fibers that make it durable and amazingly smooth.
When it comes to this robe, eye mask and pillowcase package, that quality translates to extra comfort. Think smooth, hypoallergenic fabrics that have lots of beauty benefits—and feel incredibly soft.
The winner will choose their color and size in Myk Silk's Classic Kimono Styled Robe ($139.99), a geisha-style robe made for lounging (or joining a Zoom call with your video turned off).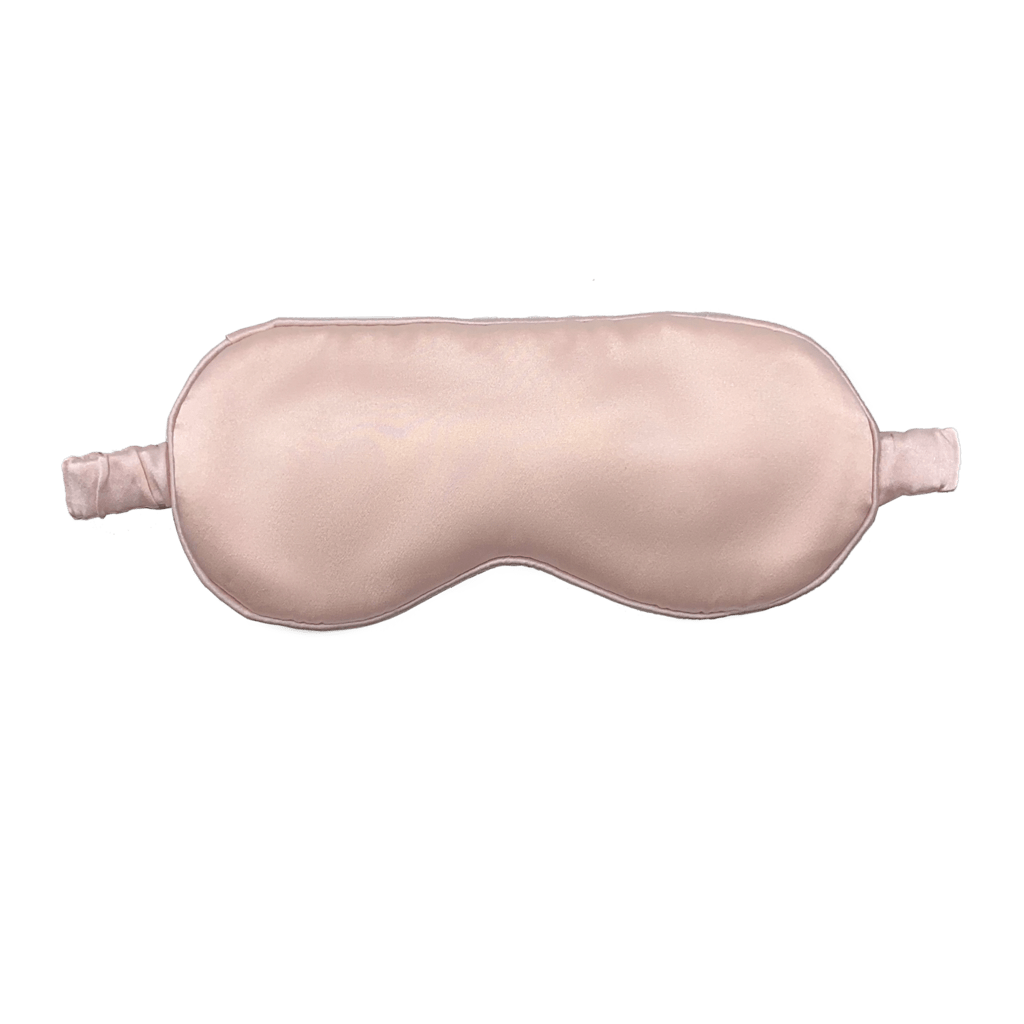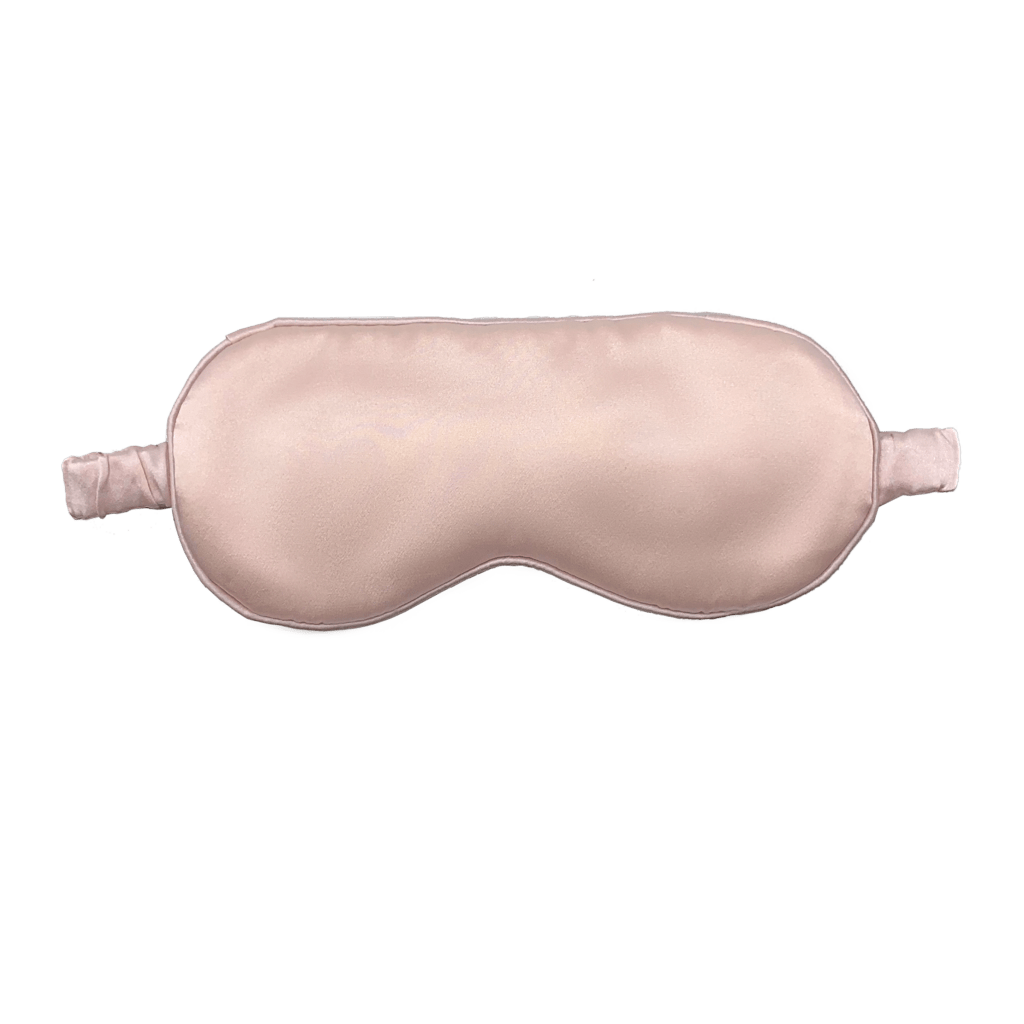 And they will pair that robe with a Luxury Silk Eye Mask ($39.99) with extra puffy filling. It blocks out light for optimal beauty sleep, absorbs less facial cream than cotton or satin eye masks and minimizes creasing around your eyes.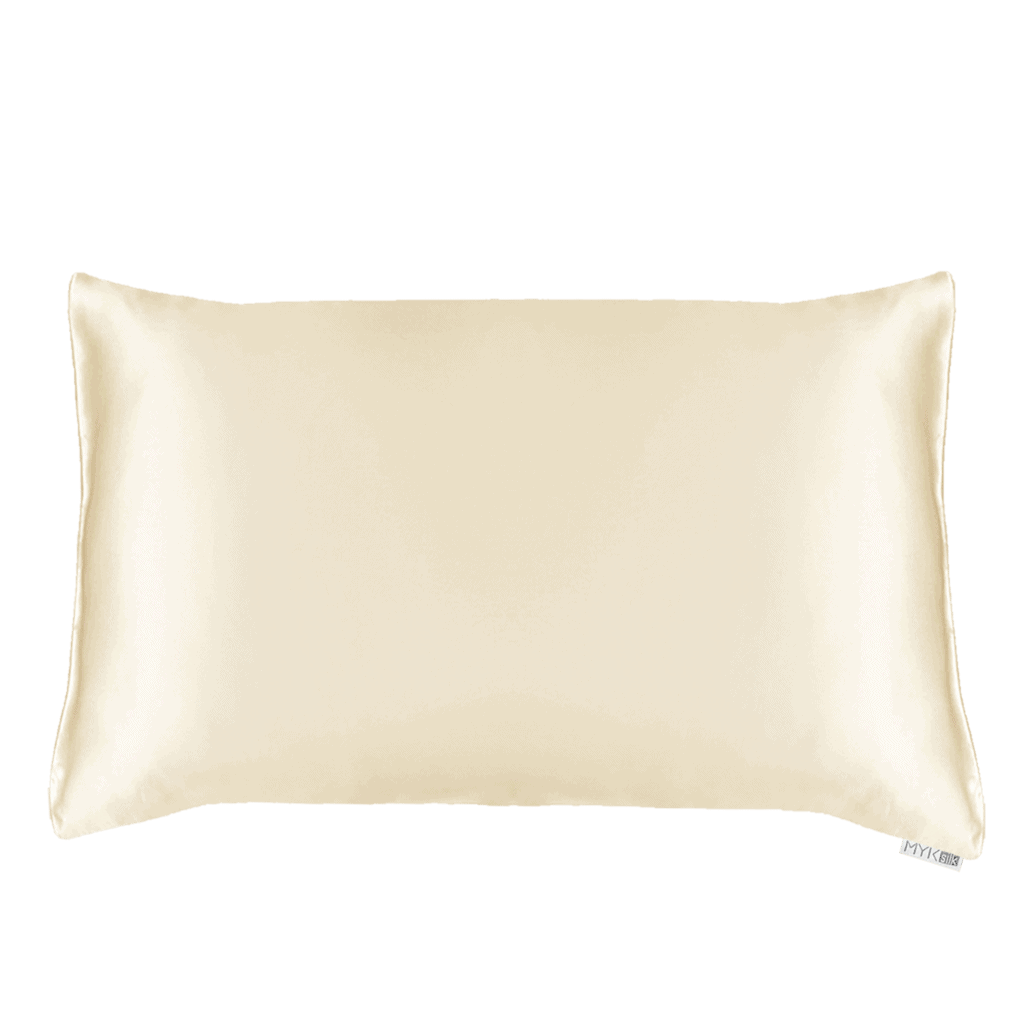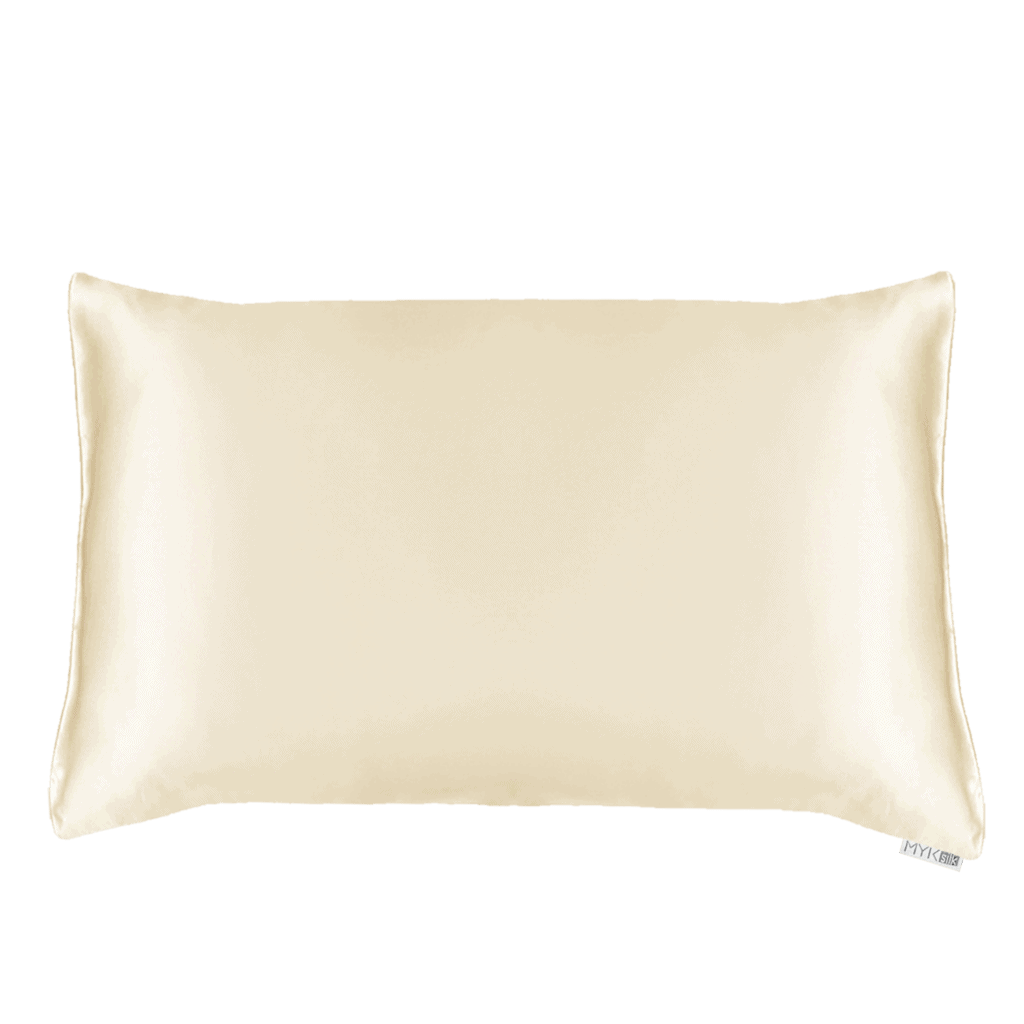 Speaking of beauty sleep: You know we love silk pillowcases for their many hair and skin benefits, and this Natural Mulberry Silk Pillowcase ($23.99) is no exception.
If you'd like to wrap yourself in any of these luxurious products right away—or if you'd like to buy one as a gift—MYK Silk is offering 15% off their entire website with the code HELLOGLOW15.

Edens Garden Best of the Best Essential Oil 6 Set + Diffuser
This Diamond Diffuser + Best of The Best Essential Oil 6 Set ($99.95) from Edens Garden has "relax in style" written all over it. Edens Garden Diamond Diffuser comes in four colors. (The winner will select their favorite, but isn't this blush pink hue gorgeous?!)
This chic diffuser comes complete with a curated set of aromas, featuring an all-star cast of single oils and synergy blends, including Anxiety Ease, Breathe Easier, Fighting Five, Lavender, Lemon and Peppermint. All Edens Garden essential oils are ethically and sustainably sourced and contain no synthetics, fragrances, fillers or toxic chemicals.

Drifter Organics (365) Days of Summer Gift Kit
OK, so maybe I'm fan girling just a little bit over the concept of this (365) Days of Summer Gift Kit ($159) from Drifter Organics because it promises to have you smelling (and looking!) like a Manic Pixie Dream Girl, and that's basically been my beauty goal since the early aughts.
If you've also dreamt of nailing the look of the irresistibly quirky artist with effortlessly dewy skin, this gift kit seems like a good place to start. The kit, which arrives in a gift-wrapped box, features Drifter Organics
Gold Mine Face Oil
($56), which can be used on your face, neck and scalp for a beautiful glow. It also features
Imaginary Picnic Body Oil
($42) and Barefoot in the Park Body Butter ($28), a limited spring/summer scent that they're only bringing back in
this
gift kit, to keep you moisturized (and smelling amazing) this winter.
In addition, the kit includes rose quartz gua sha ($18) and
Safety Shield Hand Sanitizer
($12), which smells like a lavender dream and can be used as a hand sanitizer, surface cleaner and room freshener. All Drifter Organics products are Oregon Tilth certified organic and Leaping Bunny certified cruelty-free. Plus, every product is vegan, plant-based, soy-free, gluten-free, paraben-free and non-GMO—so they check a lot of our favorite clean beauty boxes.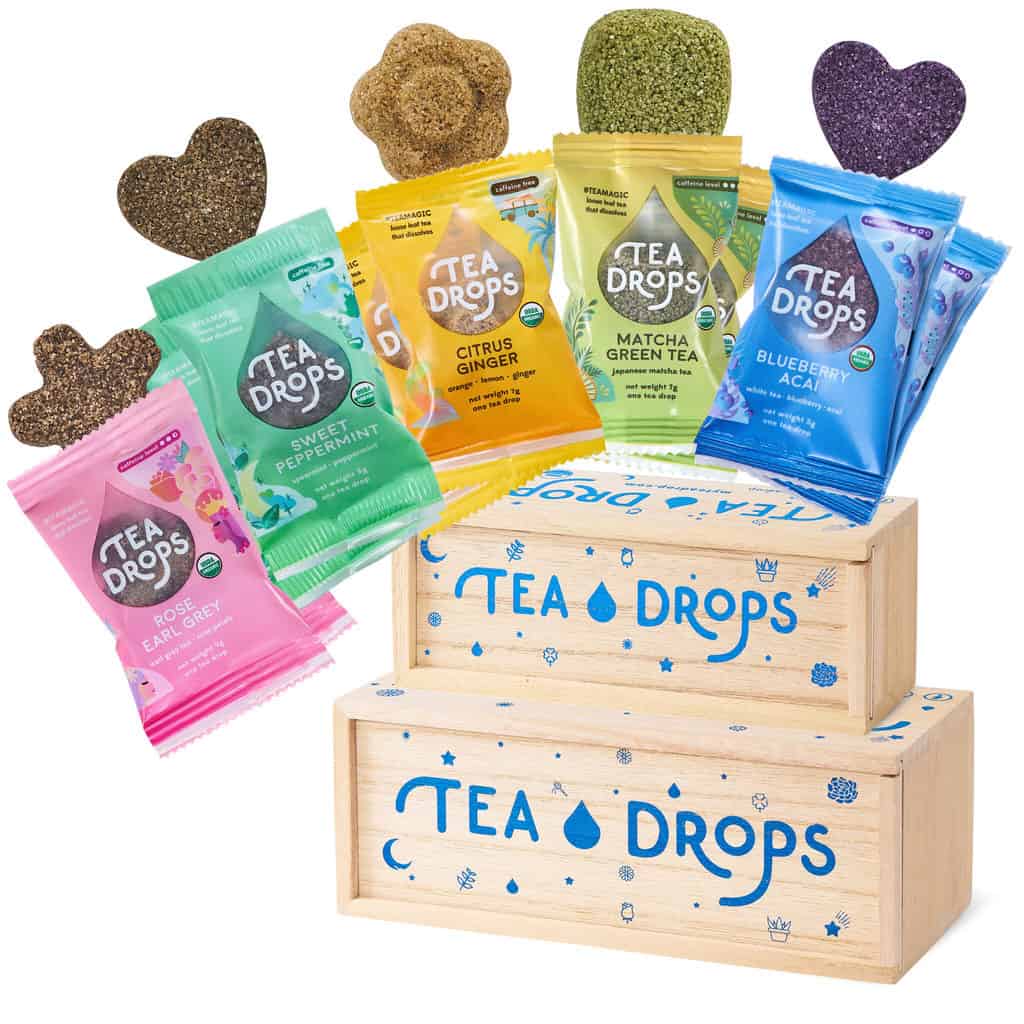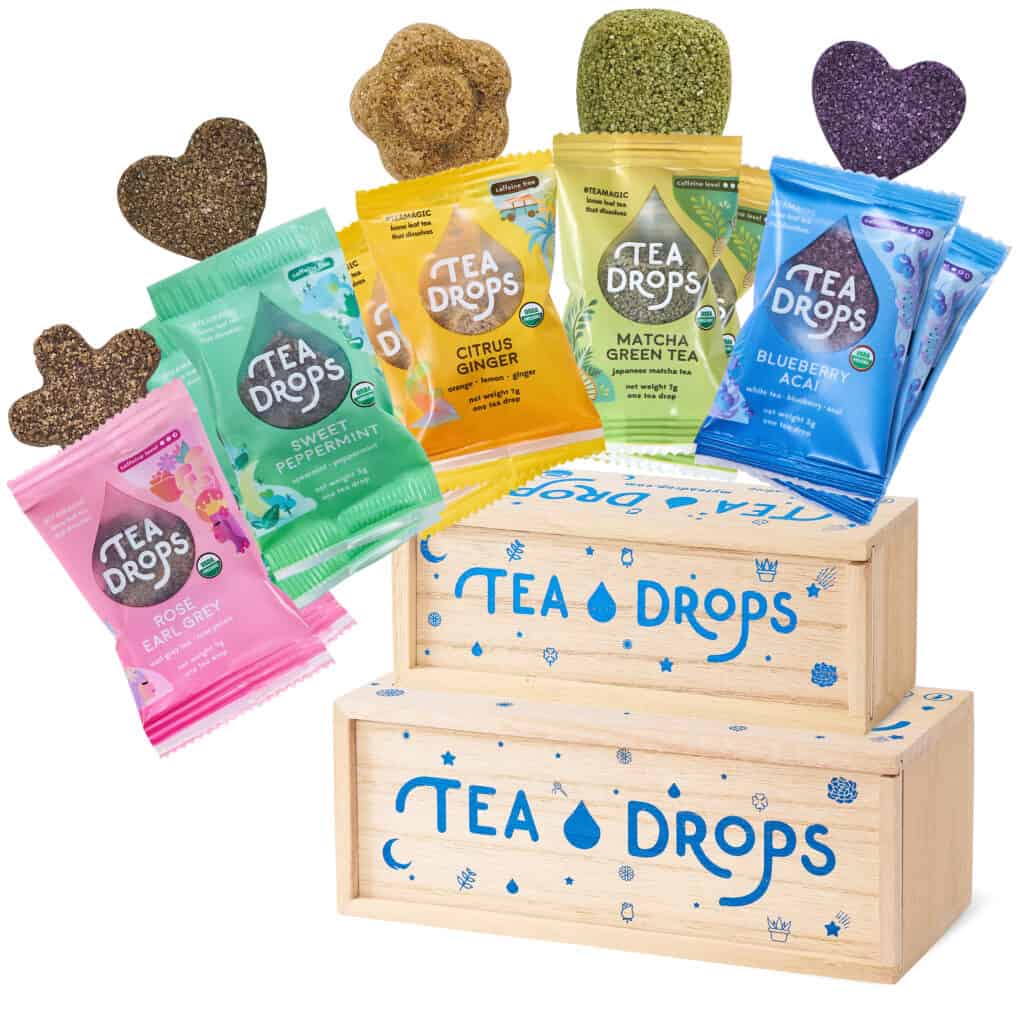 Tea Drops Wood Box 33 Drops Gift Set + Golden Latte Turmeric Tea with Coconut Milk
When you buy Tea Drops, you support organic production, fair trade wages and clean water aid. And did I mention that these bagless, organic teas taste truly magical?
The winner will receive Tea Drops Wood Box 33 Drops Gift Set ($46), a collection of 33 finely ground whole leaf teas, pressed into cute shapes and stored in two keepsake boxes. The drops, which include best-selling teas like citrus ginger, matcha and blueberry acai white tea, conveniently dissolve in boiling water.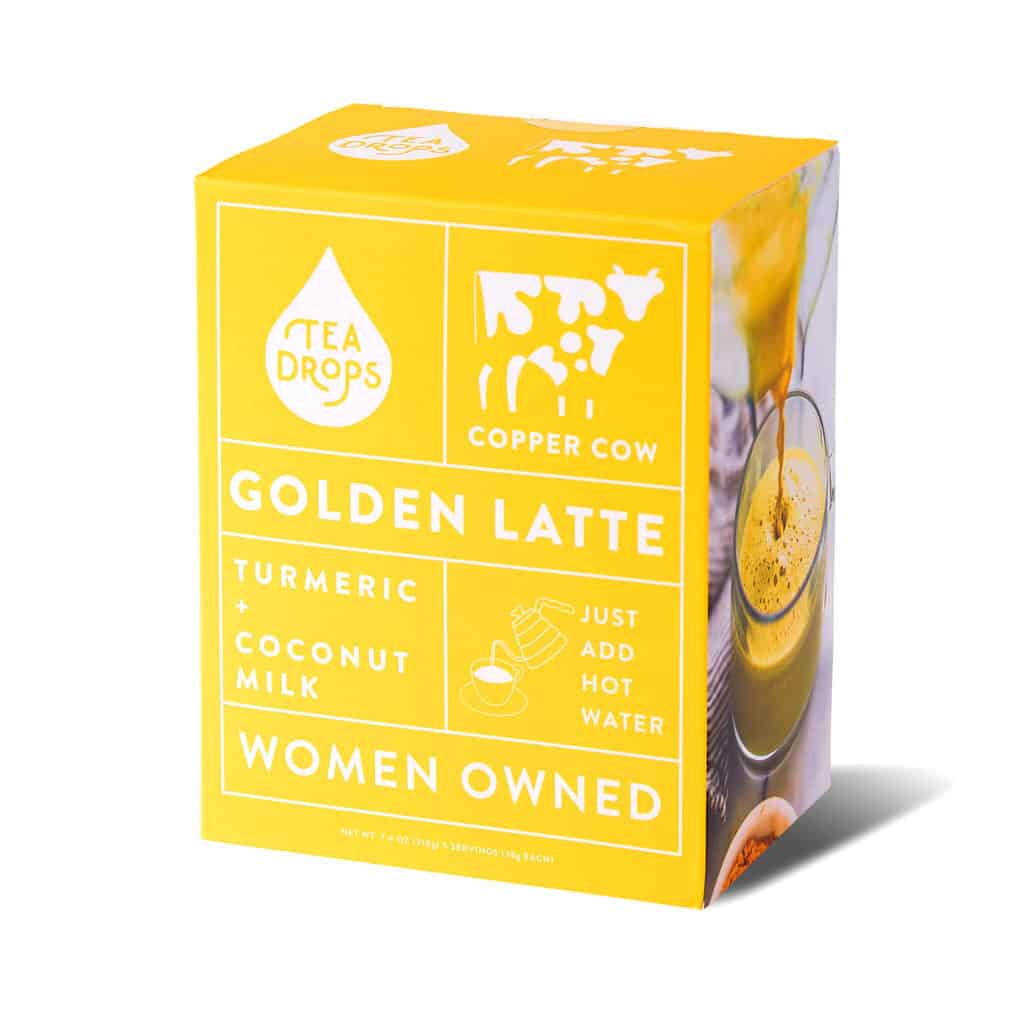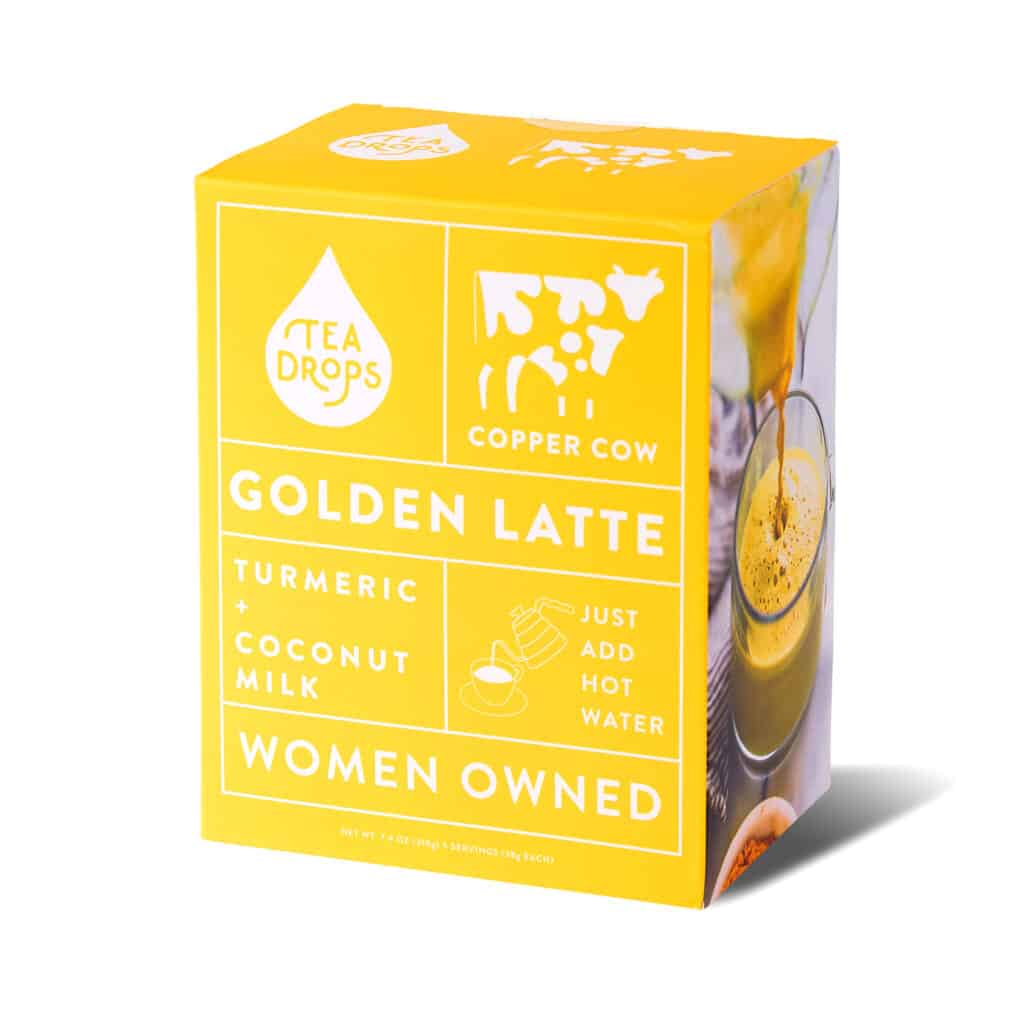 To really level up on the self-care experience (or, let's be honest, the work-from-home experience), the winner also will receive a 5-pack of Tea Drops Golden Latte Turmeric Tea with Coconut Milk ($15.50). How delicious does a warm and inviting Golden Latte made with turmeric tea and 100% plant-based coconut creamer sound right now?!

Hello Gorgeous: 75 Fabulous DIY Facials You Can Do at Home by Stephanie Gerber
What's a self-care day without a facial? I may be a little biased because this book is the newest from our very own Stephanie Gerber, the founder and editor of Hello Glow, but the DIY facial and skin treatment ideas in Hello Gorgeous really are next level.
If you're looking to bring the spa to your living room, the DIY spa recipes in Hello Gorgeous are chock full of recipes that feel indulgent but are so affordable (and doable!). The book walks you through accessible recipes for everything from rejuvenating masks, exfoliating scrubs, refreshing creams and so much more.
Not to mention, the photography and design of the book are so beautiful, you'll want to display it on your coffee table, which is always an added bonus.

Handmade Studio TN Monogram Mug
This handmade Monogram Mug ($48) from Handmade Studio TN is destined to become your new favorite mug. You know, the one you always grab even though you have a dozen others in the kitchen cabinet.
The winner will get a personalized mug in gunmetal with their initial hand painted in genuine gold lettering (to ensure that no one else drinks out of your mug of choice, of course). I've been a fan of Handmade Studio TN handmade ceramic pieces for years.
Every piece that comes out of this small Nashville studio is destined to become an heirloom. And that's because every mug, platter or plate this small (but mighty!) team makes is crafted entirely by hand with organic beauty, minimalism and a timeless aesthetic in mind.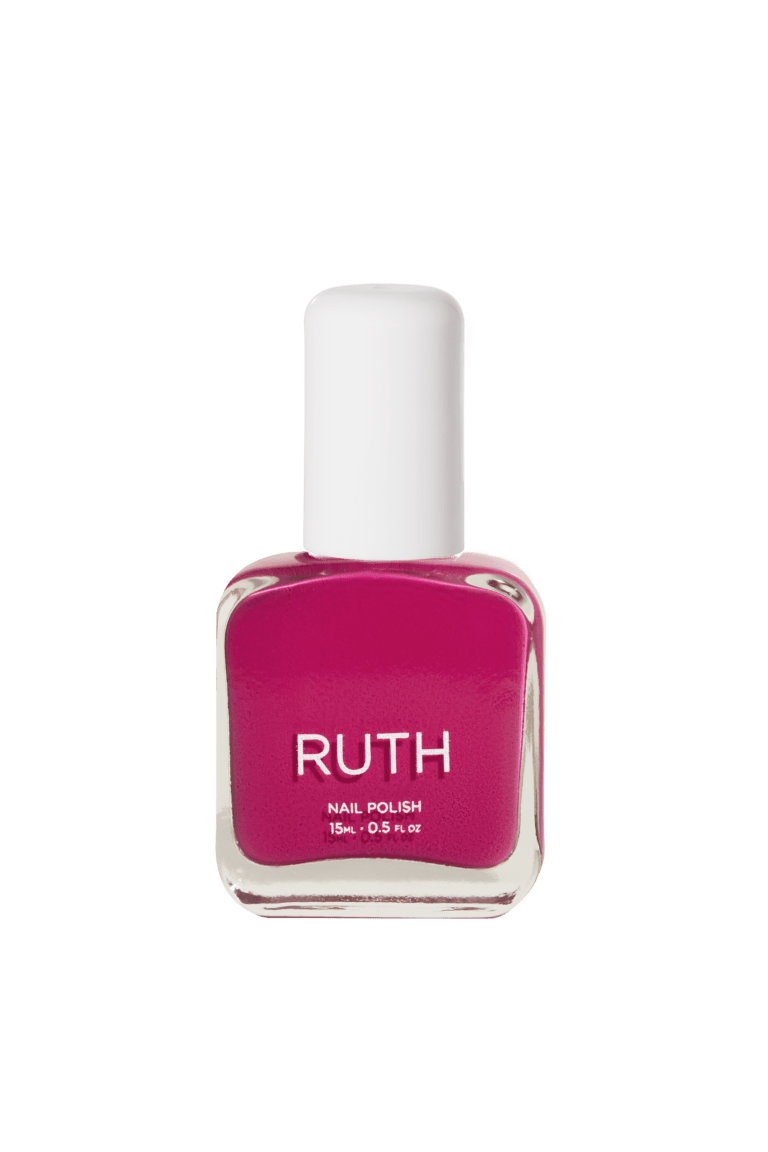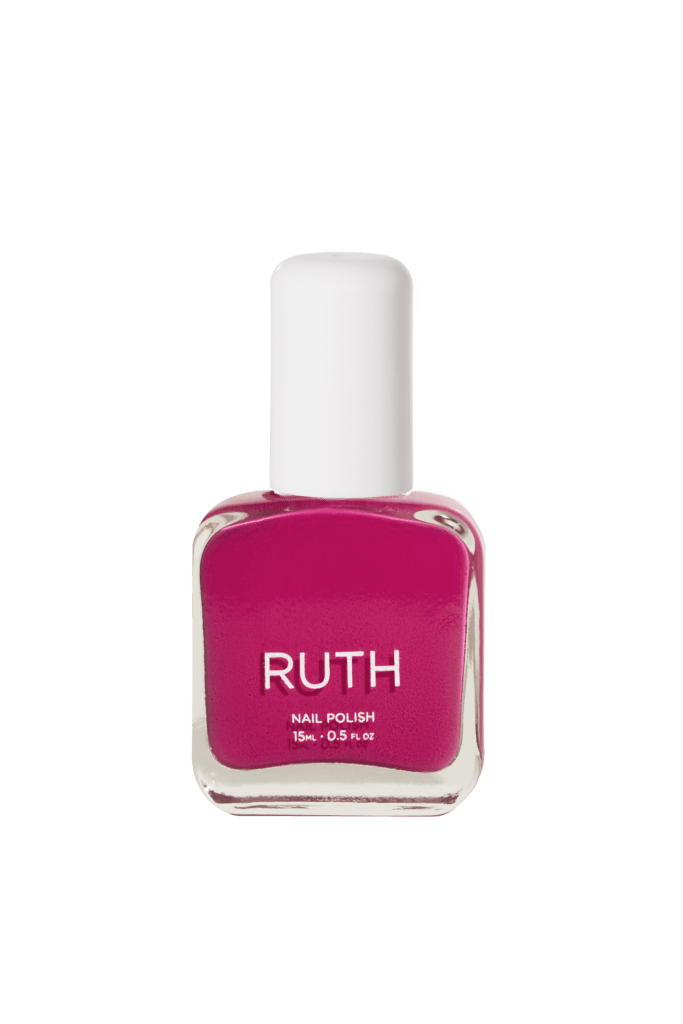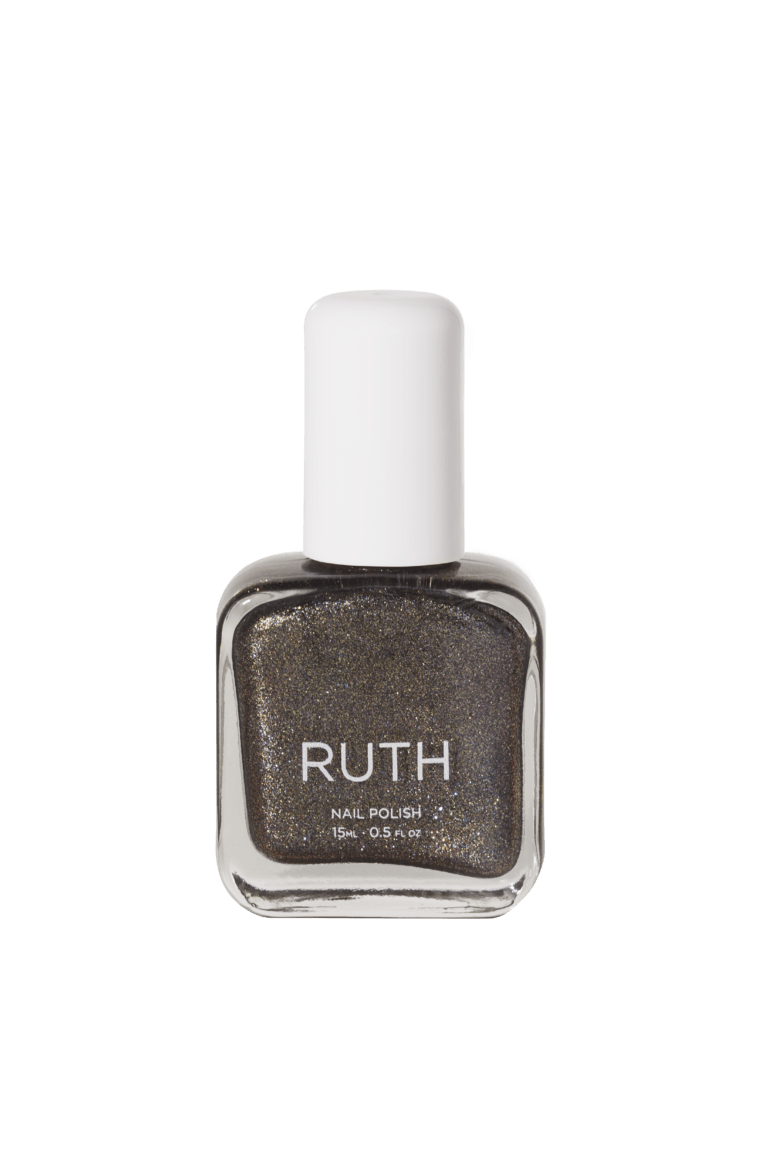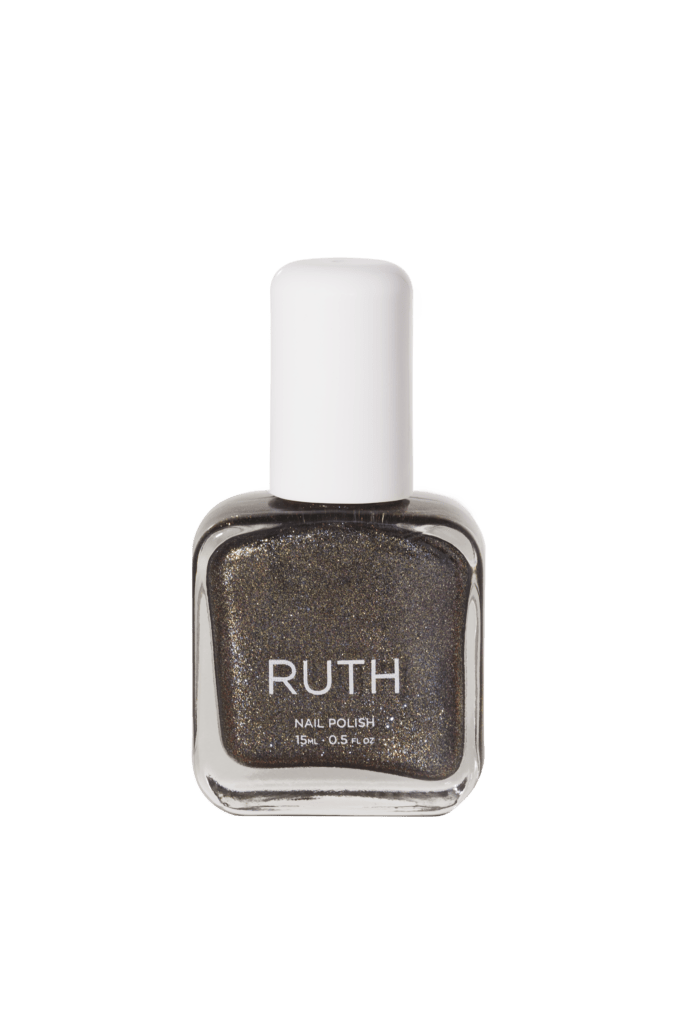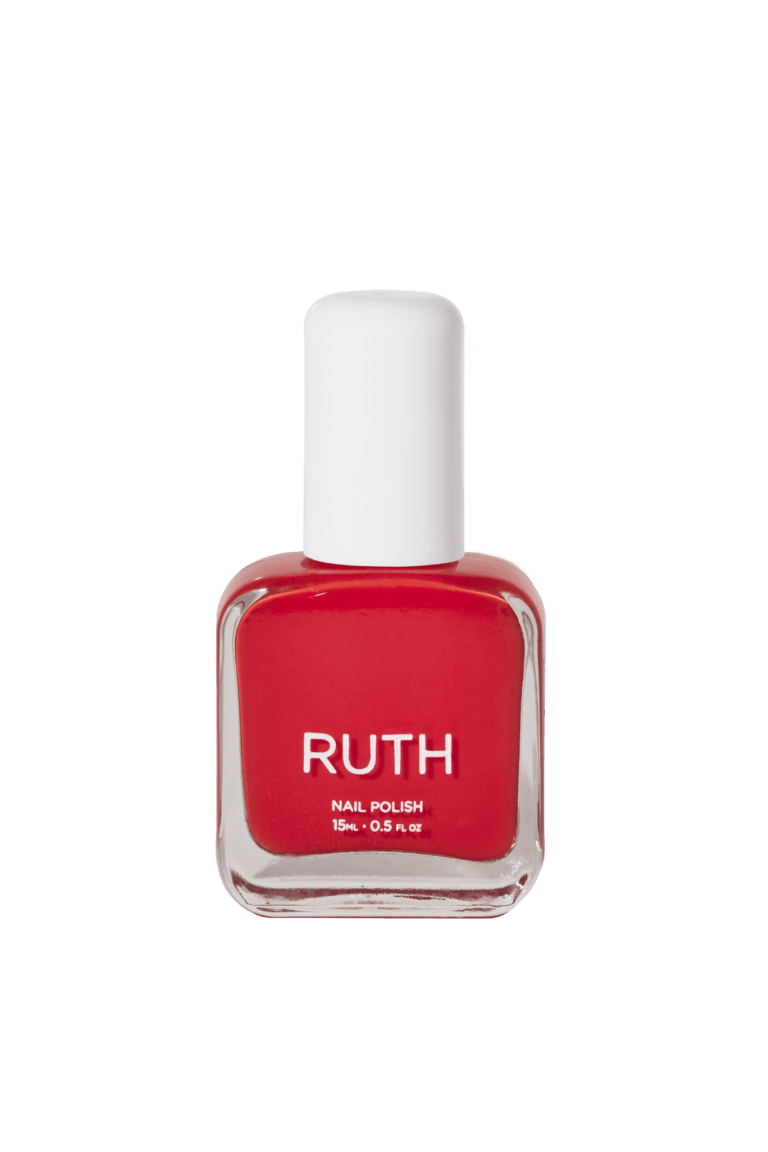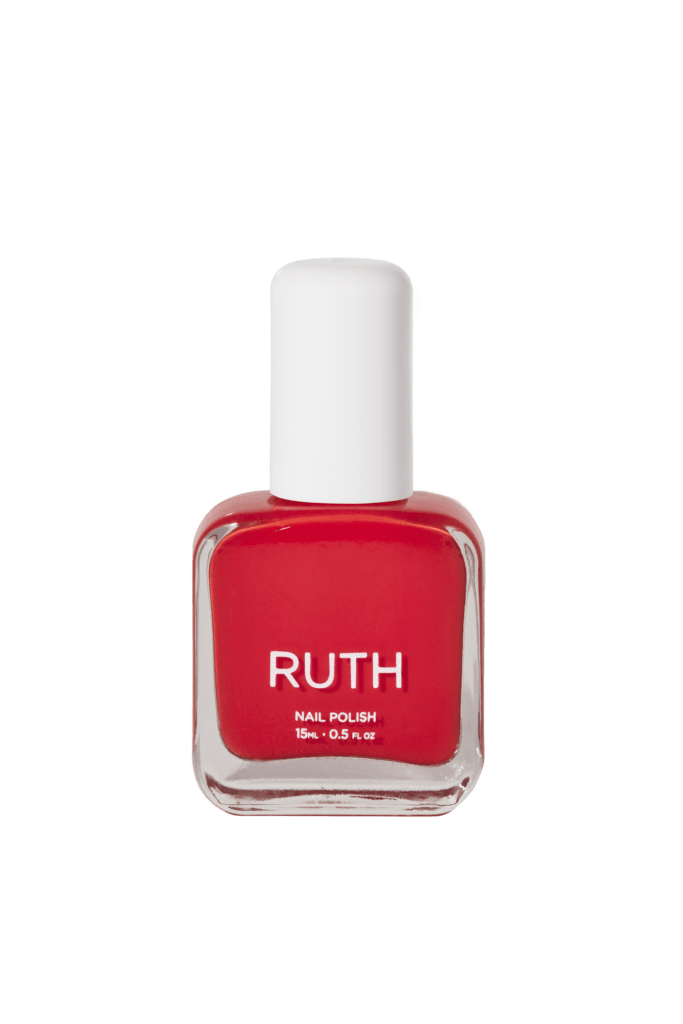 Ruth Polish in February, Pepper and Toast
Achieving a good DIY manicure at home isn't always the easiest feat (at least for me), but a quality nail polish can make all the difference. Enter Ruth Polish.
Their "10 Free" nail polishes are free from Toluene, Formaldehyde, Formaldehyde Resin, Dibutyl Phthalate (DBP), Camphor, Xylene, Ethyl Tosylamide, Parabens, Acetone, Triphenyl Phosphate (TPHP) and Fragrance. They're also vegan friendly and not tested on animals.
Ruth polishes offers a highly curated selection of hues that makes you feel like the ultimate cool girl. The winner will receive three polishes, including February ($14), Toast ($14) and Pepper ($14).
This sweepstakes is open to US residents only. Must be age 18 or over. Giveaway ends Tuesday, December 22 at 11:59pm EST. Winner will be randomly selected + notified via Instagram DM and email by Thursday, December 24 at 11:59pm EST.
7