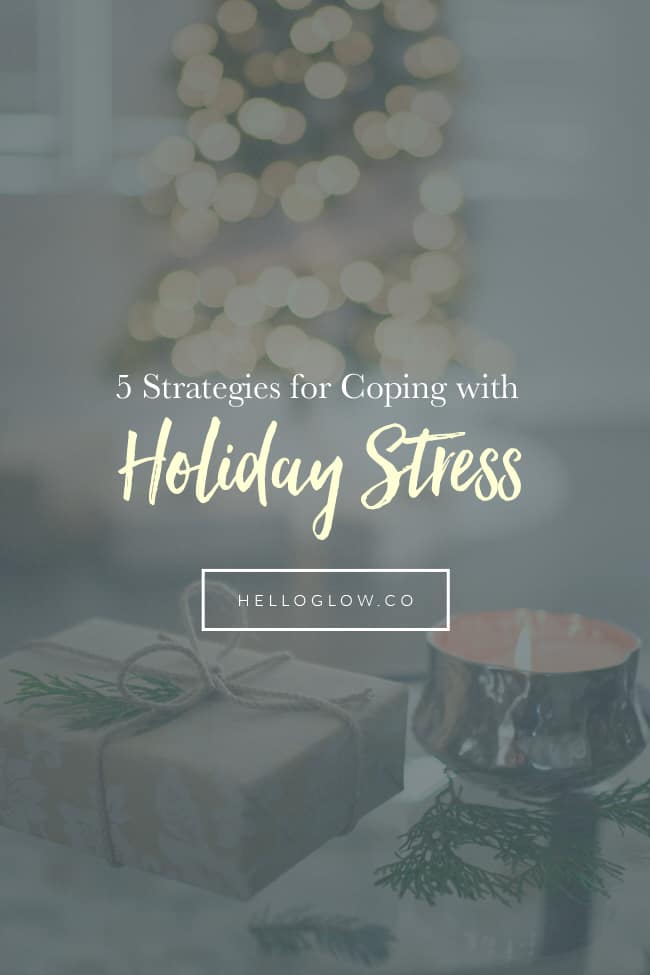 As the classic carol goes, it's the most wonderful time of the year. That's right, the holidays are upon us and chances are your schedule may soon be full of parties, decorating, and shopping. Unfortunately, having so much stimulation and so much to do can lead to a hefty side of anxiety with your holiday cheer. If you're feeling overwhelmed this season, here are five ways to manage that holiday stress.
Make a list, and check it twice
Santa shouldn't be the only one making a list this year. To minimize stress while holiday shopping, try making a detailed list outlining all of your shopping details. Include who you're shopping for, what your budget is, what gift(s) you plan to buy, and how much these gifts deduct from your budget. If you're armed with this information, braving the holiday shopping crowds will be less overwhelming because you'll be shopping with a purpose, and are also more likely to keep spending in check.
Keep your fitness routine intact
When schedules get busy, it is easy for fitness routines to be the first thing out the window. Don't let this happen! Even if your workouts are short and sweet, getting your heart rate up is an important, valuable form of self-care that will energize you for the busy season and will help relieve stress.
Enjoy holiday treats mindfully
I'm a firm believer that you should enjoy real-deal holiday treats. Yeah, I said it. Don't deprive yourself. However, it's not a good idea to neglect veggies until January either. Be sure to still include plenty of nutrient-dense foods in your diet to keep energy levels up. When at holiday gatherings enjoy your favorite treats mindfully and get those veggies, lean proteins, and healthy fats in during the rest of your meals.
Know when to say no
There may be a lot of invitations for events coming your way this time of year. If you're feeling overwhelmed by them all, know it is okay to say no and spend a little extra time relaxing. The holidays don't have to be all hustle and bustle–knowing when to say no is the best gift you could give yourself.
Turn off the holiday music
Not to sound like a total Grinch, but it might be time to give the holiday playlist a rest. Recent studies indicate constantly listening to holiday music could have negative impacts on our mental health, increasing feelings of anxiety. There's nothing wrong with listening to your favorite holiday tunes in moderation, just make sure you switch it up periodically with your favorite non-seasonal music, audiobooks, or podcasts.
Photo by Element5 Digital on Unsplash
0