Today we're having a snow day. Although the ground is barely covered school is cancelled for all 3 children. My first thought: What in the world are we going to do? A good mom would have gingerbread cookies ready to bake. Or a wondrously inventive snow activity that would leave us all red cheeked and laughing. Instead I feel unprepared. Somewhat frantically, I pantry raid for instant hot chocolate and start a Christmas movie.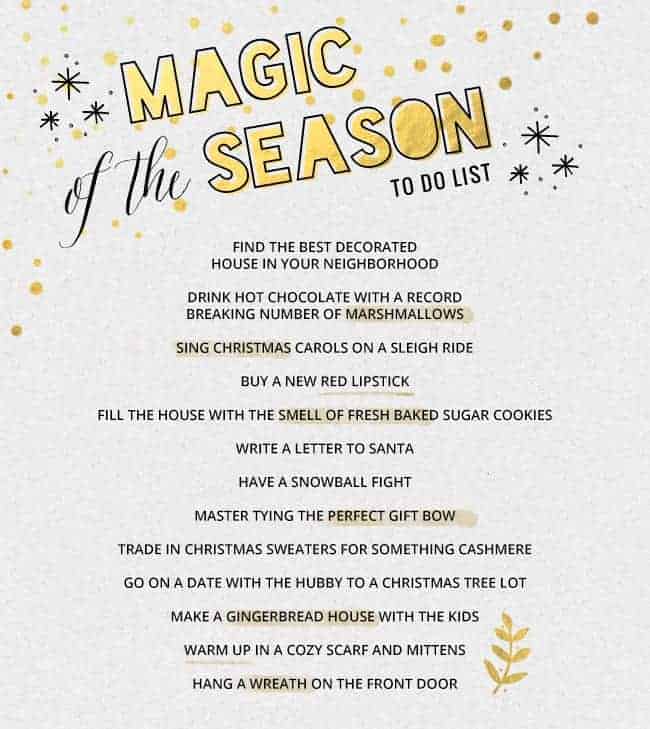 Isn't this the month we all want to savor? The magical season to soak up holiday moments and create new traditions? Instead some weird law of physics speeds thing up just when you want to hit pause.
Usually this is when I get the urge to make a list. So I did. And here it is. My 13 to do's for the holiday season. They are simple. And cheap (mostly). And totally doable. And they include a treat or two for mom.
Today we crossed two off the list. The kids wrote letters to Santa with Hallmark's Magic Mail. Their letters were impossibly adorable, and we had fun 'communicating' with the North Pole with the special freezer envelope.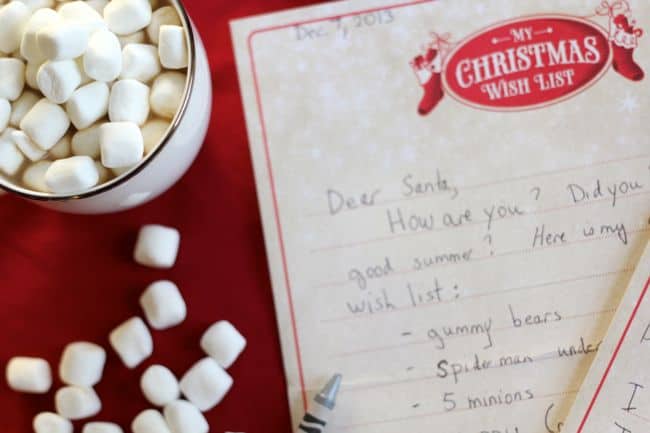 And we ate a lot of marshmallows. No one seemed to mind the instant hot chocolate.
How do you bring the magic of the season to life for your family? What special traditions do you celebrate with your family? I'd love to hear in the comments!
0