Ready for round two in our Holiday Glam series? Last week we tackled 2nd day hair with the miraculously cute knitted cap. Today, it's time to get your party face on. I find it challenging to transition from a my au natural look during the day to something more dramatic for the evening. I'm never sure how to build on the hair and make-up I already have!
Katie came up with this simple solution for your date night or holiday party. If you can wield a bobby pin, then you can nail this look. No super hair stylist skills required! Add a bold red lip and some dramatic liner and you're good to go. Scroll down for the how to.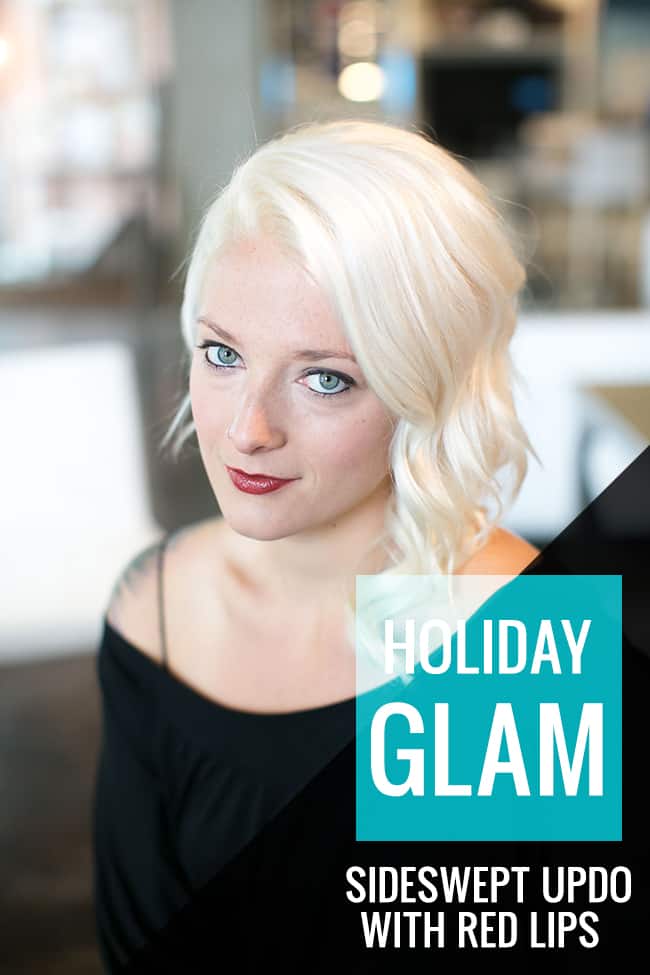 Simple Sideswept Updo With Red Lips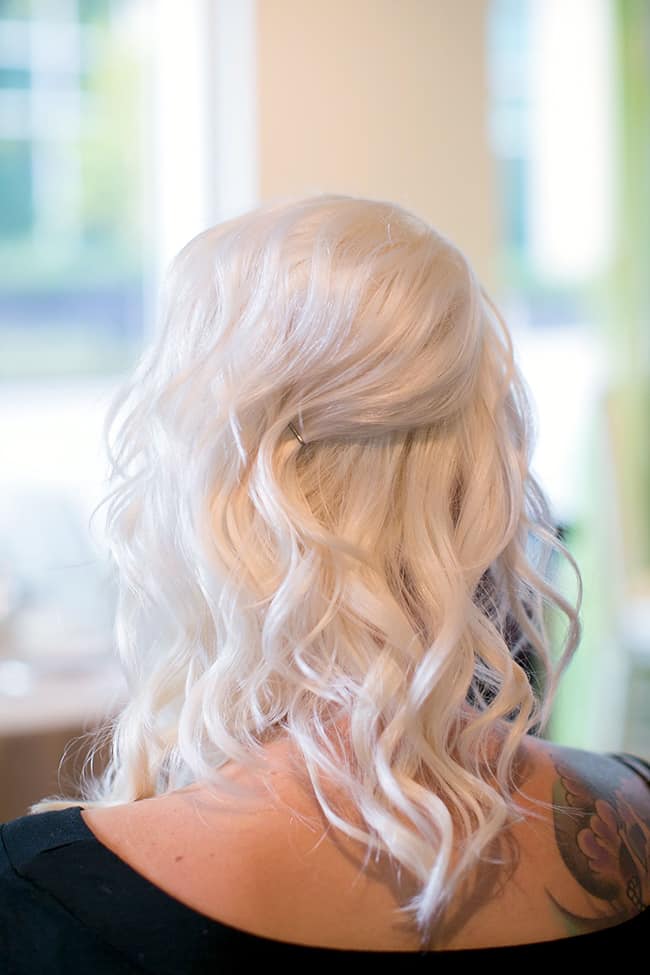 Pin to the side. Grab a section from the top half of your hair on the right side. Pull it over to slightly beyone the middle of your head and anchor with a bobby pin.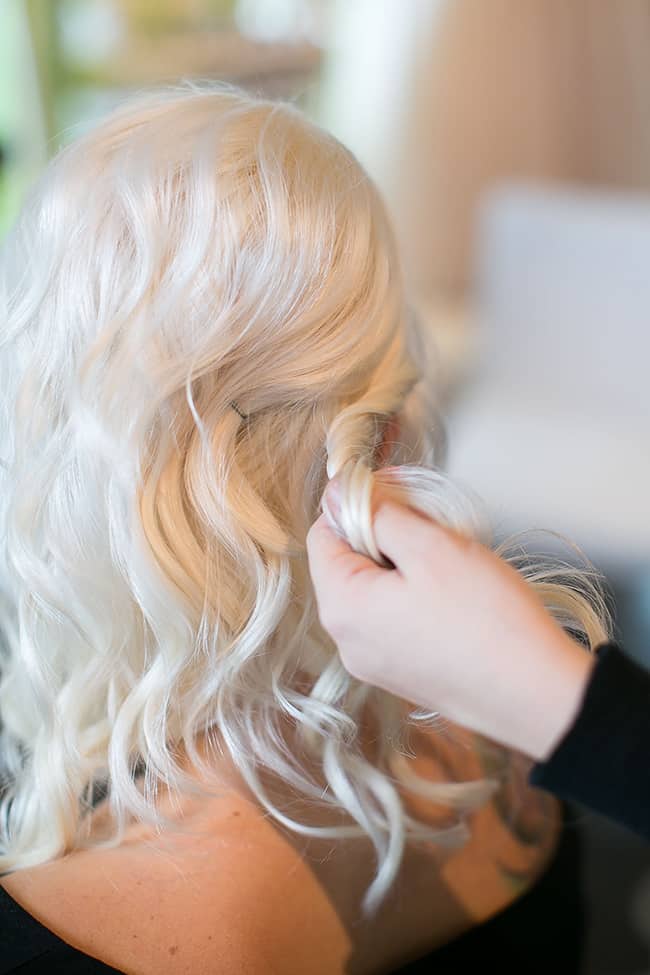 Do the twist. Grab a section of hair below the first one and twist.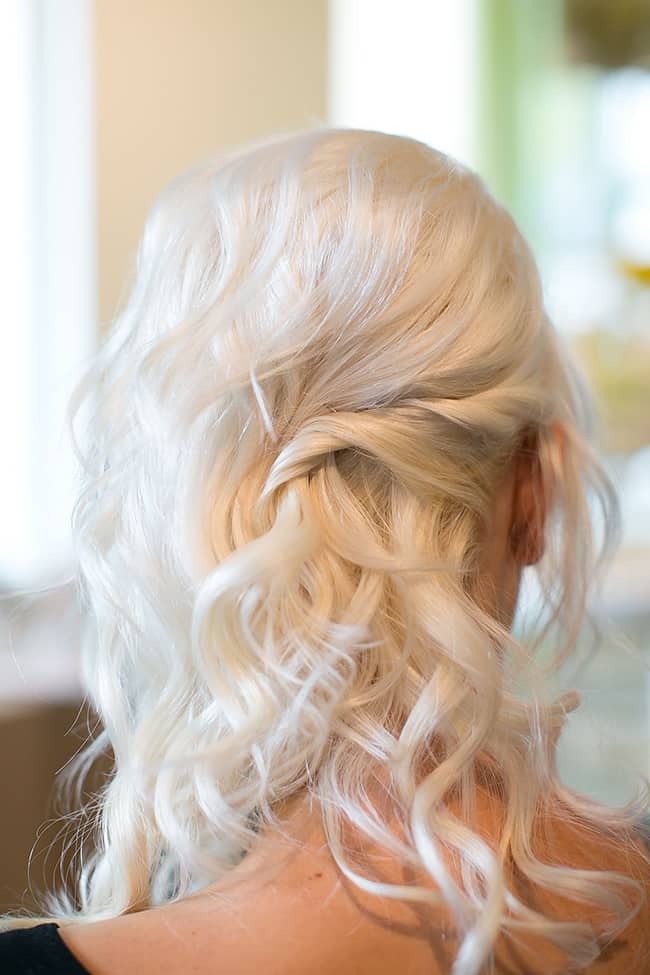 Pin in place. Anchor the twisted hair in place just beyond the first section. Make sure to cover the first bobby pin.
Twist another section. Grab another section of hair and twist again. Bring it a little further around your head and pin.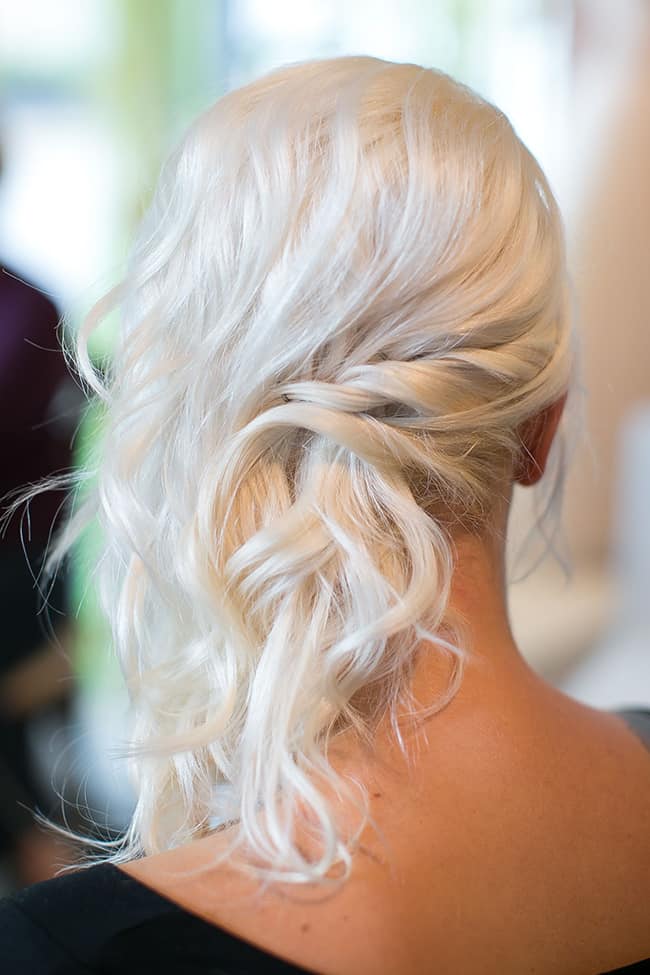 More bobby pins. Keep grabbing lower sections of hair and twisting and pinning. Each section should overlap the previous one slightly as you bring the hair across the back of the head.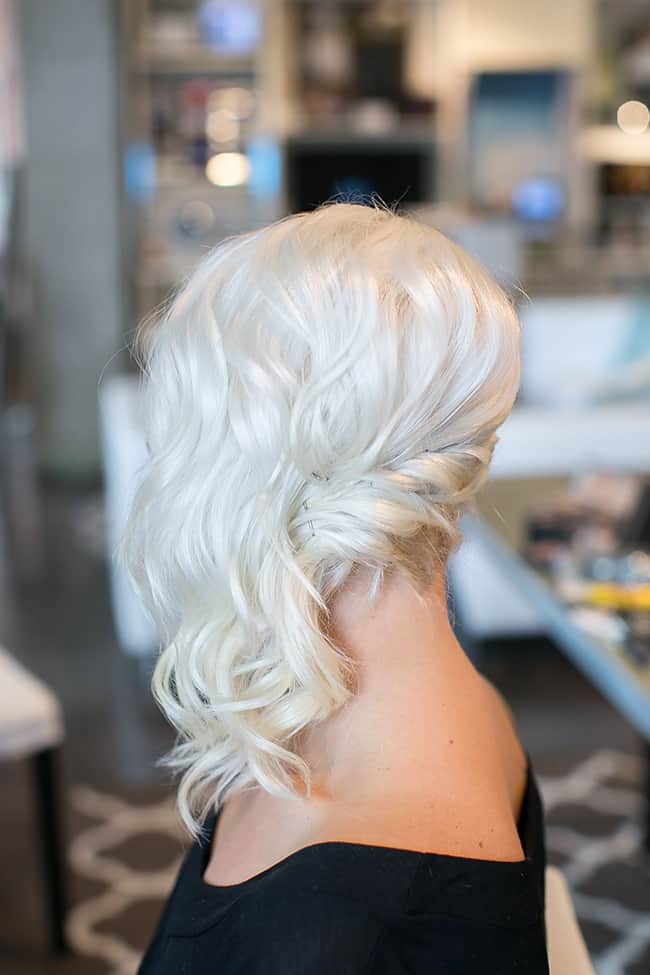 Almost ready. Pin any stray pieces into place and give it some hairspray. Add some loose waves to the hair hanging down if needed.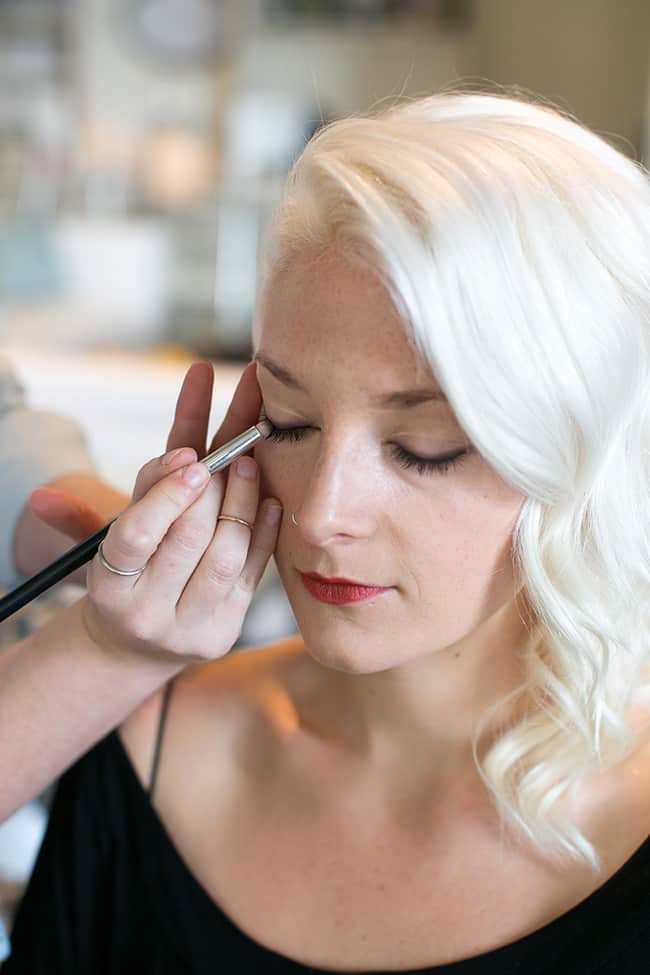 Add a dramatic eye. Line the top lashes with black liner then add a line of smoky shadow. Curl lashes and apply black mascara.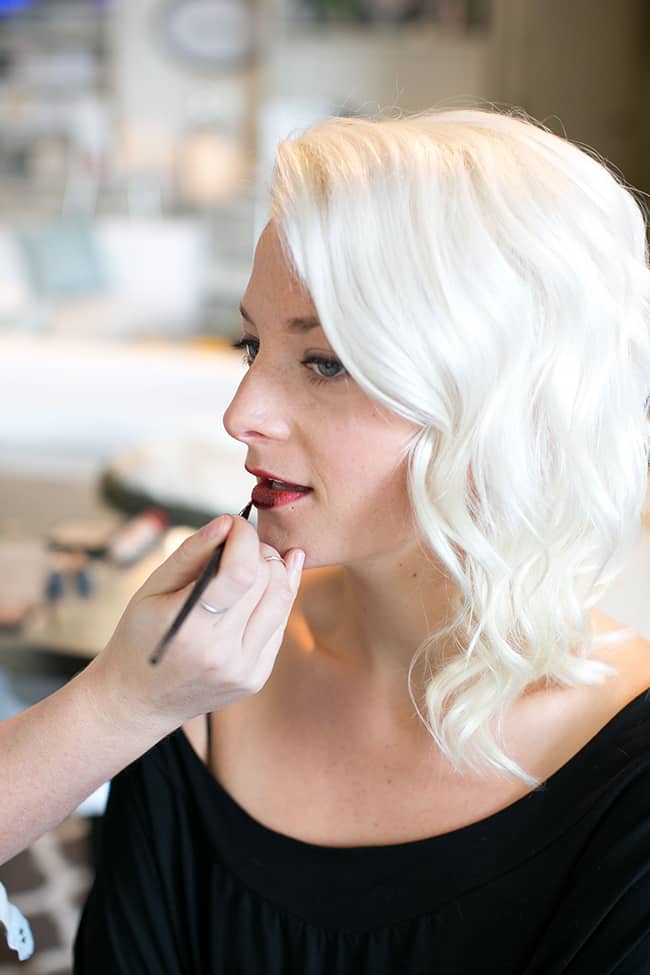 Must-have red lips. Apply red lipstick as normal then apply another layer of dark gloss on top with a lip brush.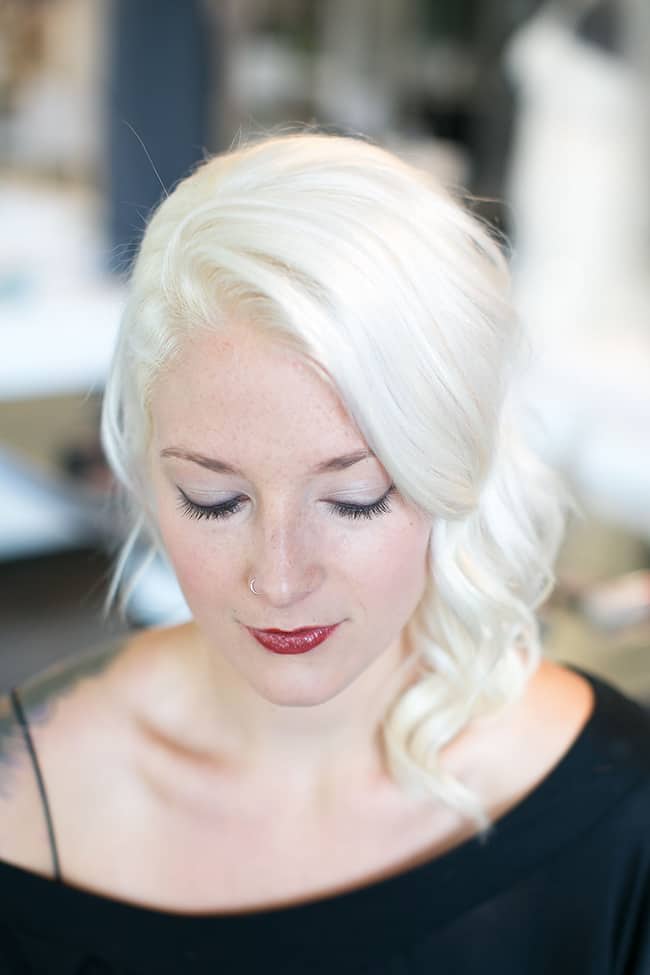 Add shimmer. Add a bit of shimmery shadow to your lids if you like a hint of sparkle.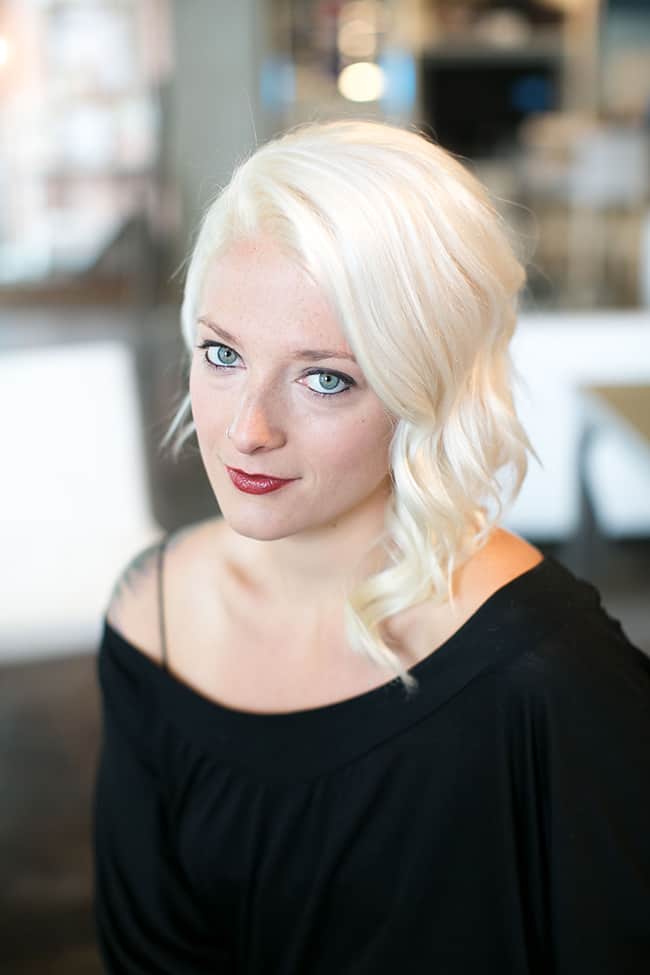 A simple sideswept updo with red lips gives you a perfectly polished holiday look!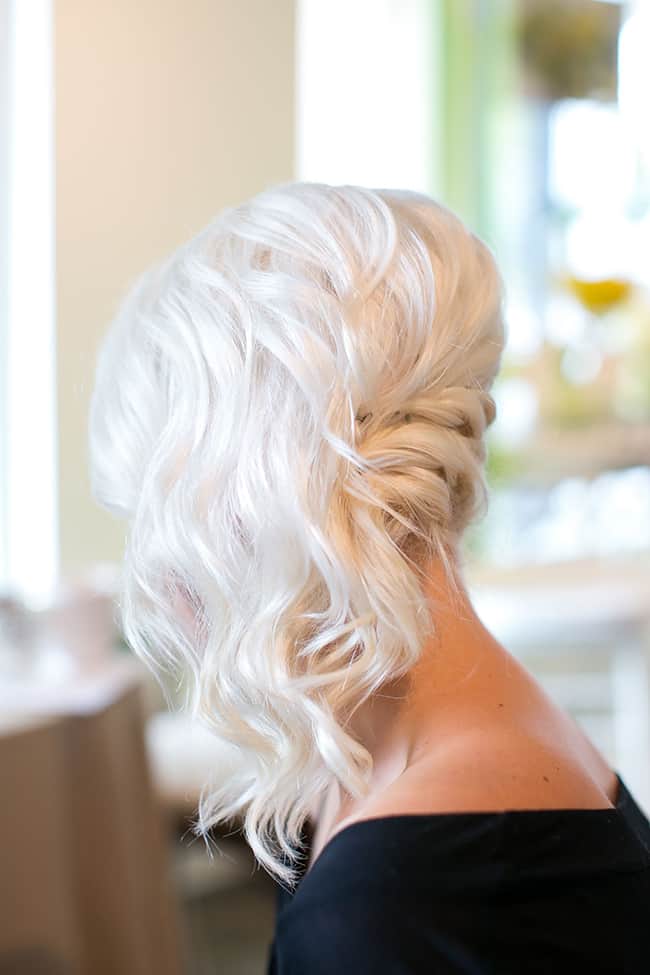 31