It's amazing how certain scents can bring back long lost memories in an instant. Just one whiff of cologne can conjure the ghosts of boyfriends past. Or a certain lotion can make you feel like you're back in your childhood bedroom teasing your hair and listening to your favorite boy band (oh, just me?). And festive holiday scents are no different.
Cinnamon, clove, anise and orange bring to mind the warm feeling of baking cookies, wrapping presents by firelight and decking the halls with handmade ornaments. But as some of us have learned the hard way, burning candles can be trouble if you have children or pets. Not to mention the indoor air pollution which is anything but festive!
That's where these DIY wax sachets come in. Not only will they flood your home holiday cheer, but they're pretty, chemical-free and super easy to make.
DIY Holiday Wax Sachets
Wax sachets are the perfect alternative to candles, but without the flame and fuss. Place them around your house or wherever you might need a bit of fresh air. I personally like to put some in my entryway, around my living room, and inside dresser drawers that need a little freshening up.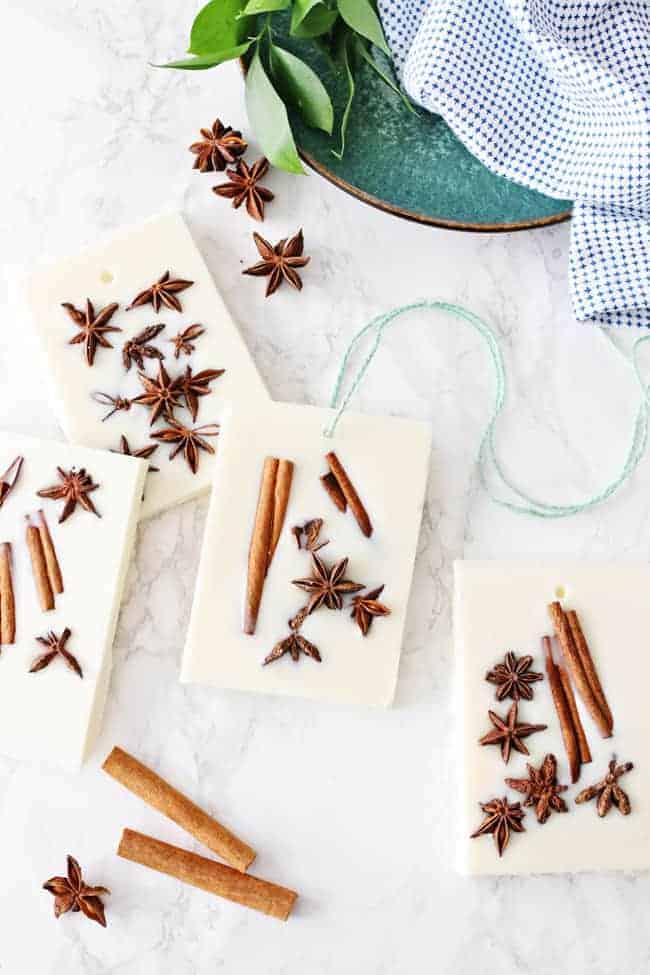 And chances are you already have most of what you need to make them! With just a pound of wax, a few essential oils and some warm spices, you're in business.
Instead of molds you can simply use a parchment-lined baking sheet and a cookie cutter or hot knife to make the shapes. Then go back with a metal nail or skewer to make the hole for the ribbon.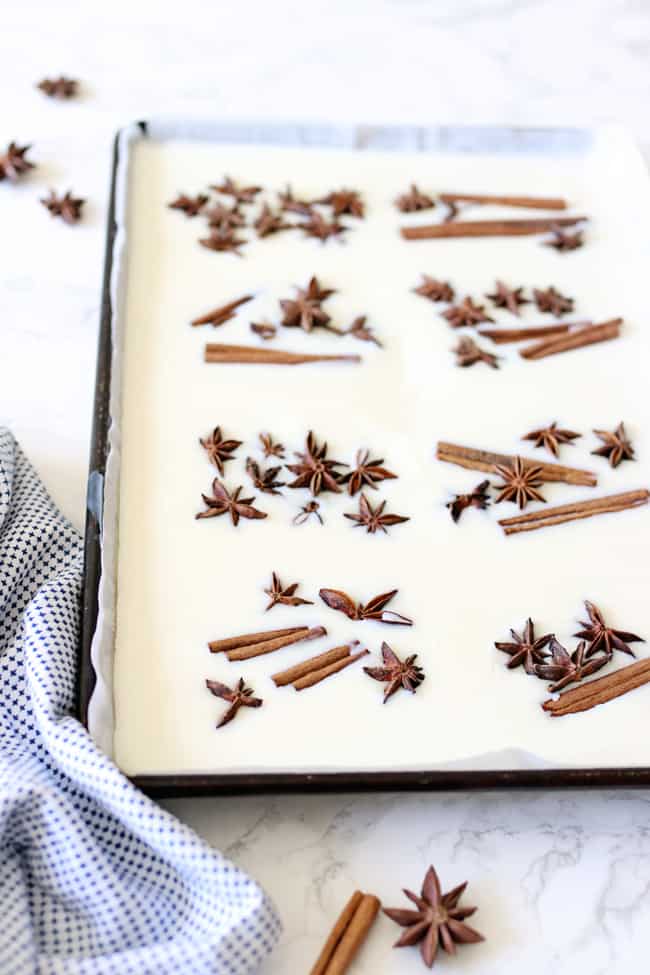 Whenever I make wax sachets, I'll usually make a few extras and tuck them away for last minute gifts. Package them in little glassine bags, tie with a pretty ribbon and give them to girlfriends and neighbors during the holidays.
They're a refreshing change from baked goods and they can be ready at a moment's notice.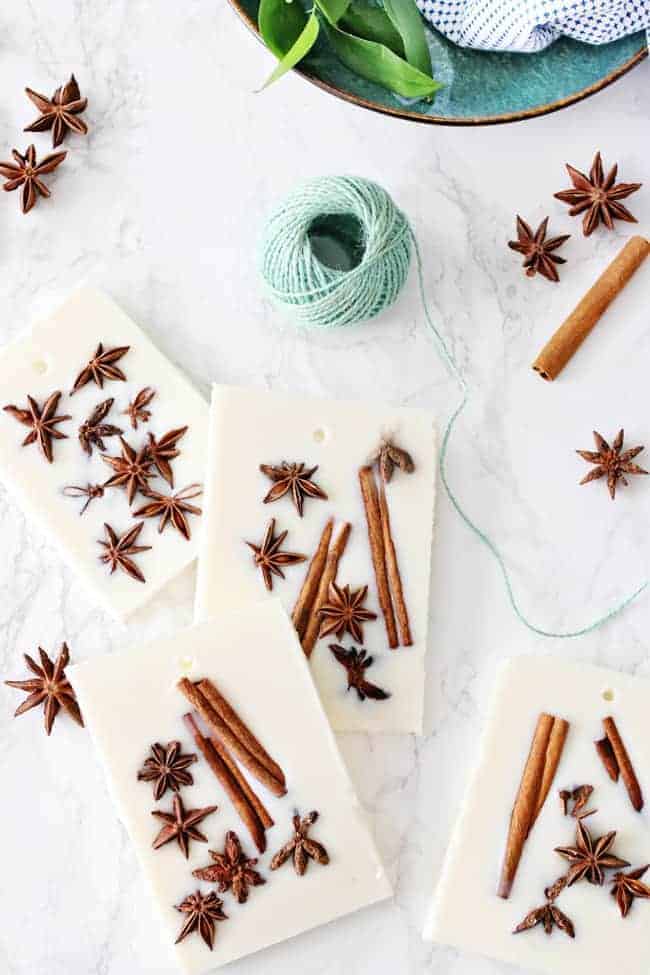 Holiday Wax Sachets
Whether you make them for yourself or for your friends and family, these holiday wax sachets are a pretty way to make your house smell fantastic.
Equipment
Double boiler

Baking sheet

Parchment paper

Sharp knife
Instructions
Melt soy wax in a double boiler or in the microwave, stirring often. While the wax is melting, line your baking sheet with parchment paper.

Add orange oil to the melted wax and stir. Pour the wax into the baking sheet and let cool for about 15 minutes. Once the wax has set up (but not hardened completely), press your cinnamon sticks and star anise into it. 

While the wax is still somewhat soft, run a cookie cutter or knife under hot water to heat it up. Wipe off the water and use it to cut your wax into individual sachets. Do the same using a metal nail to create the hole at the top of your sachets.

Once your sachets have cooled completely, pop them out of the pan. Pass jute string or a pretty ribbon through the hole. Then hang them around the house or wrap them up to give as gifts.
Notes
Once the wax starts lose it's fragrance, melt it down, strain out the cinnamon and anise and add more essential oils. Then re-make your wax sachets anew.
View this post on Instagram
224