I always relish the feeling of opening up a brand new planner at the start of the year. You can just feel the possibilities, right? And then sometime in February, all those empty boxes start to be a little bit daunting. By March, my planner is sitting at the bottom of a pile of papers on my desk. (Womp womp.)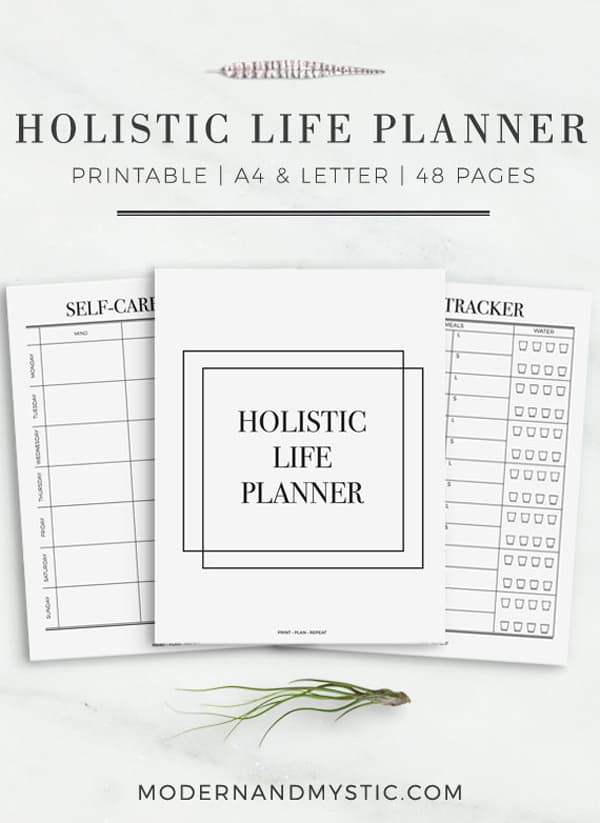 Modern + Mystic has an array of planners in their lineup, ranging from Self-Care to Meal Planning (and even blogging!), but I'm really digging the Holistic Life Planner. This is the kind of planner I need–instead of a book of empty boxes, this planner gives you the structure you need to really rock the new year, with things like long-term vision planning, room-by-room cleaning checklists, fitness tracking, gratitude journaling and more. It's printable, so you can customize it to your needs and pop it into a cute binder (currently crushing on this one).
Then, you conquer 2017 like a boss.
Purchase the Holistic Life Planner from Modern + Mystic
5