Recently I started using my curling iron again (growing my hair out, ugh) and immediately gave myself a giant burn on the forehead. Plus it's baking season, and I'm guessing I'm not the only one with a singed hand after Thanksgiving. Those accidents may seem small, but they hurt! And they can lead to scarring if not treated properly.
6 Ways to Soothe a Burn
Not sure exactly what you're supposed to do after a burn? Turns out you don't need ice or butter, but you might want to start growing an aloe plant. (Note: if you're not sure if your burn is serious, definitely get medical help to check it out.) If you're burn is minor, put down the curling iron and pick up one of these 6 simple remedies to put the fire out.
1. Cool water
First, stop the burn by running the injured area under cool water. It doesn't have to be ice cold (that can even make a burn worse). The cool water stops the burn from spreading in the skin and can temporarily numb the pain.
2. Aloe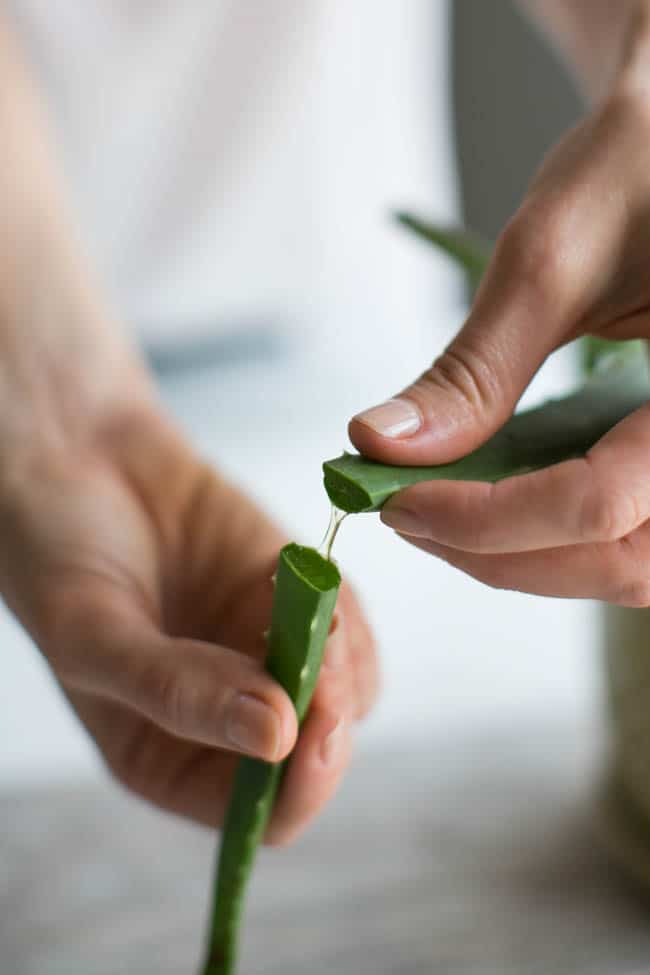 Break off a piece of fresh aloe and apply the natural healing ointment. It will cool the burn and provide moisture. You can amplify aloe's effects internally by drinking aloe water or adding it to a smoothie.
3. Honey
If you burn yourself while cooking, reach for the healing power of honey (raw honey is best). This powerful kitchen cure can provide instant cooling relief and also help skin heal faster, so keep applying it. Add a couple of drops of peppermint essential oil for more burn relief. Other kitchen remedies to try: the inside of a banana peel, a piece of raw potato or baking soda in a bowl of warm water.
4. Lavender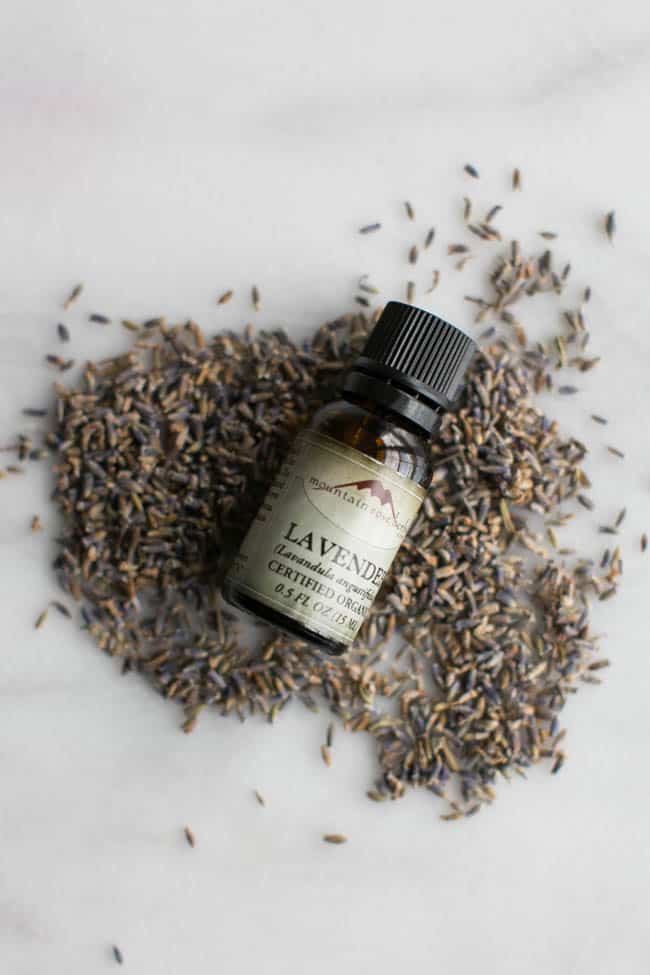 Grab your lavender essential oil for one of the simplest burn remedies. Apply 1-2 drops of oil directly to the burn to ease pain and prevent scarring.
5. Calendula oil
Renowned for its skin-healing properties, calendula is a pretty little flower that packs a powerful (yet gentle) punch. Make your own calendula oil infusion for a soothing, antibacterial final product that can be applied to skin straight out of the shower, or used in everyday items from homemade first-aid salves to diaper creams. It will help heal damaged skin, reduce scarring and generally keep skin happy and calm.
6. 2-Ingredient First Aid Salve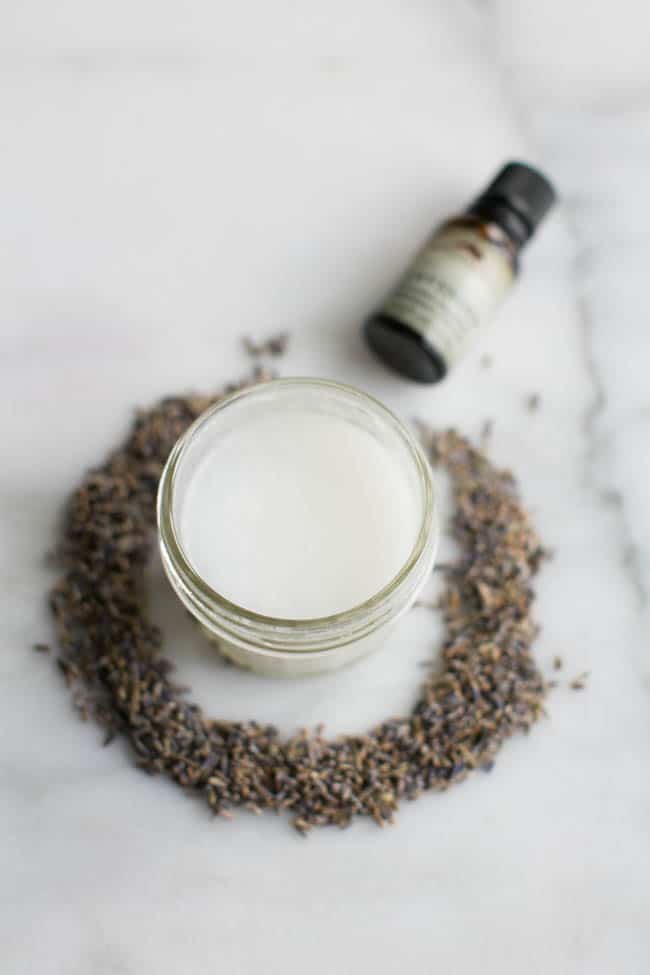 Skip the butter for your burn (it can hold in heat and make the burn worse) and instead keep a batch of this super easy first aid salve on hand. Melt one ounce of coconut oil and add 20 drops of lavender oil. Store in a lidded container in a cool, dry place. The naturally antibacterial properties of both lavender and coconut oil can help prevent infection and speed healing so it can be used for all kinds of minor cuts and scrapes. Dab the salve onto wound with finger and cover with a band-aid.
20