If you've ever had a yeast infection, then you know just how annoying they can be. Often, they can leave you itchy, irritated, and uncomfortable—not to mention the inconvenience of it all. Even though yeast is normal and living in all of our bodies, when it gets out of balance, it can lead to health issues that need to be treated.
Vaginal yeast infections are actually fungal infections caused by an overgrowth of the infectious forms of yeast. They can cause burning, itching, irritation, swelling, pain, and abnormal discharge. Since yeast infections are fairly common, most women will experience them at least once in their lives [source].
Some common causes of yeast infections include [source]:
Birth control pills

Hormone replacement

Pregnancy

Elevated estrogen levels

Corticosteroid use

Compromised immune system

The start of regular sexual intercourse

Diabetes with poor control
However, contrary to what you may believe, women aren't the only ones who get yeast infections. Men can get them as well. To completely rid yourself and your partner of yeast infections, make sure that you're both treated, if necessary.
Some associations with the growth of yeast and risk factors for recurrent infections include [source]:
Diet high in sugar

Oro-genital sexual contact [

source

]

Tight clothing and synthetic underwear

The use of soap, bubble bath, and hygiene sprays in the vaginal area

Poor personal hygiene

Heat
The good news is: there are several simple and natural ways to help prevent and even treat yeast infections.
Home Remedy for Yeast Infections
:
Prevention
Clothing
Believe it or not, the type of clothing you wear can play a part in how prone you are to getting a yeast infection. The yeast organism likes to grow in a warm, moist environment, especially if there is some irritation, perhaps caused by movement or friction. So that can be recreated with your clothing in certain situations. For instance, if you're a swim instructor and wear tight, wet clothing in warm weather for extended periods of time, you can be more susceptible to yeast infections.
Some good guidelines for clothing include:
—Avoid wearing wet clothing for extended periods.
—Wear cotton underwear instead of synthetic fabrics.
—Avoid wearing close-fitting fabrics for extended periods.
—Avoid anything that could irritate the area, such as chemicals, soaps, and repetitive movement (like running or cycling) while wearing tight clothes.
—Try to wear breathable materials as much as possible.
Diet and Exercise
Another simple way to reduce your risk of yeast infections is to aim for a healthy lifestyle. Diet and exercise play a key role in your overall health. Get plenty of exercise, and make sure you're eating a balanced diet. Plenty of fresh veggies and fruits and limited sugar consumption are ideal for maintaining good health. Nutrient-dense foods will help boost your immune system, thereby reducing your risk of yeast infections.
Probiotics are thought to be helpful in preventing recurrent yeast infections. So adding a nondairy plain yogurt with live cultures to your diet can be beneficial as well. Oat bran and flaxseed also have antifungal properties [source].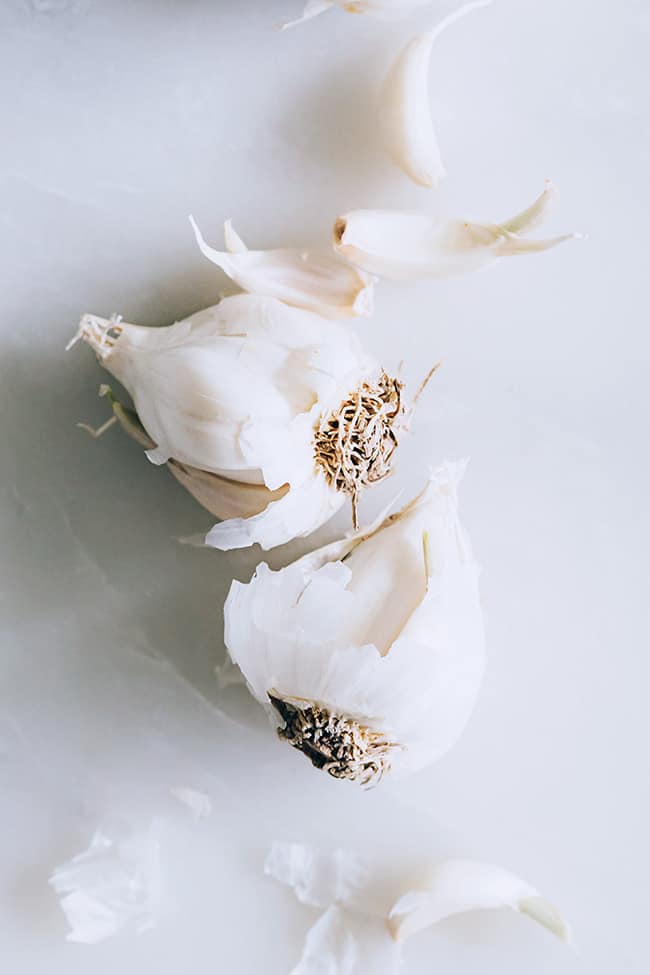 Home Remedy for Yeast Infection
:
Treatment
Garlic
Garlic is a powerful natural antimicrobial that has been used for centuries as a natural remedy [source]. It's an incredible immune system booster. In fact, a study comparing the effects of the antifungal drug clotrimazole versus a vaginal cream containing garlic and thyme concluded that they were equally effective for treating vaginal yeast infections [source].
A great way to utilize the wonderful properties that garlic has to offer is to liberally add it to your diet. Since fresh is best, consider regularly incorporating it into your meals. Please note that if you are on blood thinners, it's best to check with your doctor before increasing your garlic intake.
Echinacea
Another herb that is commonly used when dealing with yeast infections is echinacea. Although traditionally known for boosting the immune system, echinacea is also used to treat bacterial and fungal infections. In 2010, a study found evidence that suggests echinacea specifically targets fungal cell walls [source]. Echinacea can easily be taken in capsule form, as a tea, or in an extract.
Pau D'arco
Pau D'arco is yet another herb that has been found to be effective for treating yeast infections. Not only is it beneficial for infections and inflammation, but it is also an antifungal [source]. It can be taken as an extract, tea, or even in capsule form. Please note that Pau D'arco should not be used during pregnancy.
Oregon Grape Root
Another natural antibiotic that has been traditionally used to treat yeast infections is Oregon grape root. It contains berberine, which has been found to be effective against Candida, the fungal species that usually causes vaginal yeast infections [source].
According to The Handbook of Vintage Remedies, it also aids in balancing flora and helps fight infections. Oregon grape root is best taken as an extract or tea. However, it should not be used when pregnant.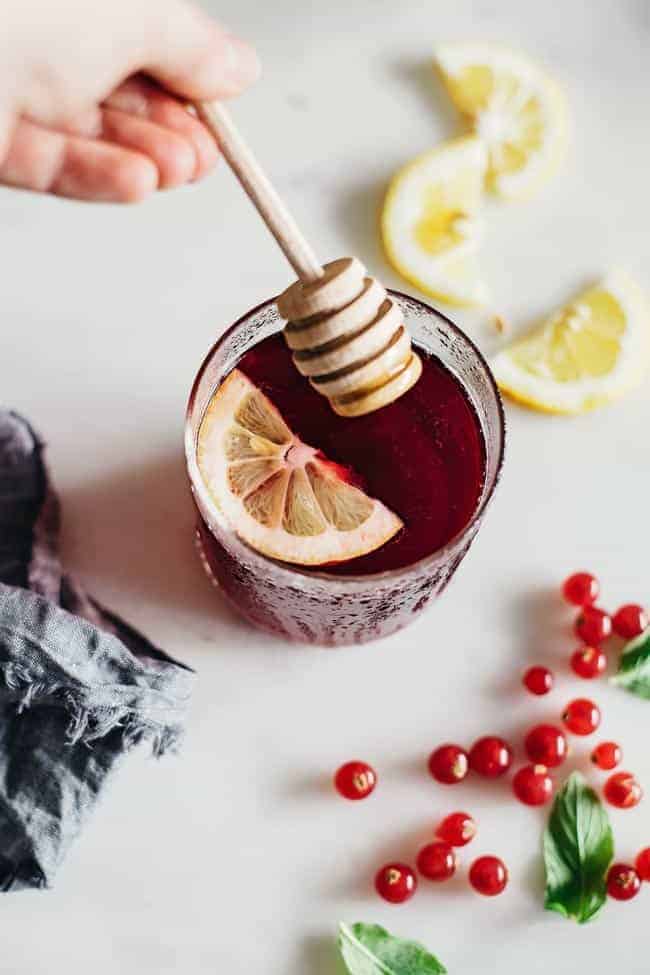 Cranberry
In his book, The Green Pharmacy, Dr. James Duke suggests that cranberry is an effective natural remedy for yeast infections. Naturally anti-inflammatory and high in vitamins and antioxidants, cranberries are beneficial for a number of health issues [source].
You can use the fresh berries in your cooking, drink cranberry juice (preferably unsweetened varieties), or even take cranberry in capsule form.
Probiotics
A high-quality probiotic is always a great idea when dealing with an infection. Probiotics are comprised of good bacteria that maintain gut health [source] and are beneficial in balancing out the body's natural bacterial colonies, also called flora [source].
You can find high-quality probiotics in capsule or powder form, as well as in probiotic-rich foods such as plain natural yogurt, quality apple cider vinegar, kombucha, kefir, natural sauerkraut, and other fermented sources [source].
Home Remedy for Yeast Infections
:
Symptom Relief
While you're treating the yeast infection, you can also help alleviate some of the symptoms. Try a soothing bath to get you started: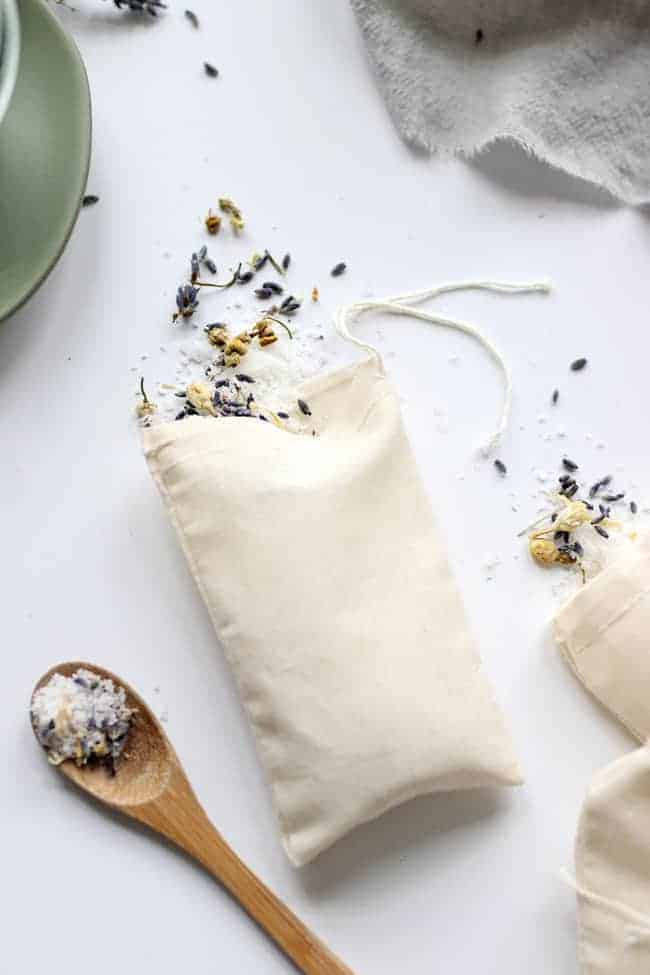 Soothing Bath Tea
A bath tea made of soothing herbs is an easy way to get some relief from a yeast infection. Use herbs like calendula, chamomile, lavender, rose, or plantain. You can choose just one herb or any combination of those listed. Mix up a big batch and then put about a cup of the herb mixture into a reusable tea bag, and place it in your bath water for a nice soothing soak.
This post was medically reviewed by Dr. Kimberly Langdon, M.D., a university-trained obstetrician/gynecologist with 19 years of clinical experience. Learn more about Hello Glow's medical reviewers here. As always, this is not personal medical advice, and we recommend that you talk with your doctor.
75