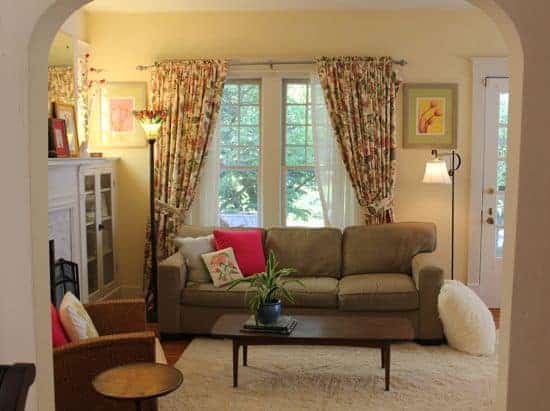 As much as I love the beach, I'm already missing my house – my own messy little place in this world. (Yes, I caved and had to get a little computer time at Starbucks. But it's raining out, the kids are in bed, and I really needed to get out of the house.)
Anyway, I mentioned my yellow living room not long ago – and how I had actually come to love it again after a little professional help. It was clean for the briefest of moments so I snapped a few photos. It's definitely not perfect – a splurge on new seating is first on the list – but I'm content. For now.
View toward the fireplace. Not sure if I'm embarrassed or proud that most things are from Goodwill or antique stores. Oh, the rug is from Home Depot.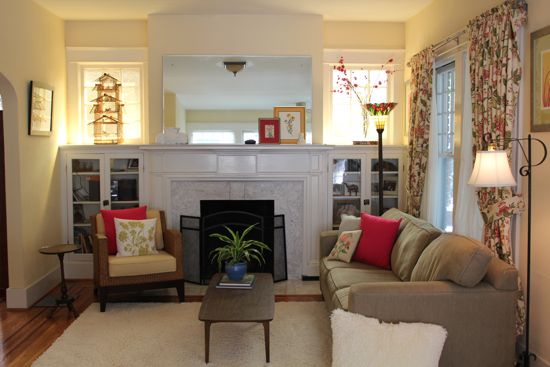 I have struggled mightly to figure out what the heck to do with the mantle. The current mix of thrift pictures and birds makes me happy. I spray painted the owls.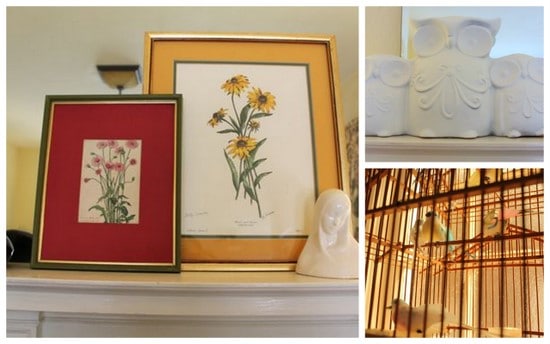 A few of my favorite details – I had no idea I had such a thing for pink and green, but it's showing up everywhere in my house.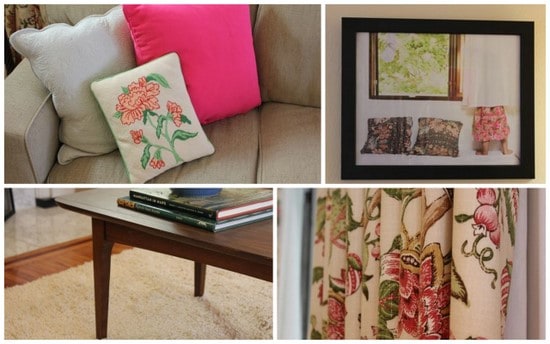 You might remember the green desk. A realtor recommend moving it to stage the house when we were trying to sell it. I ignored him. But I still have to move that picture….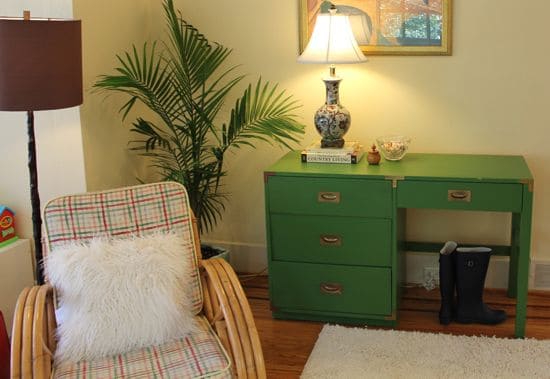 Right behind the living room is a gorgeous sun room with lots of tall windows. It has become toy central.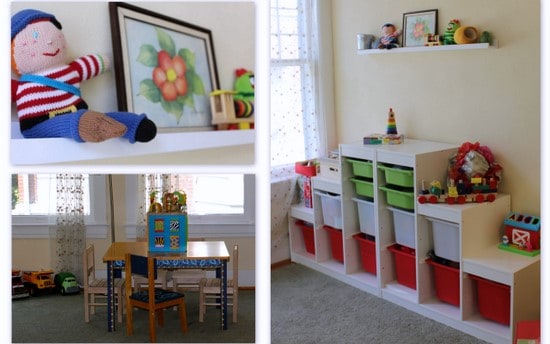 It has become my favorite room – and there's no TV! And for me that's saying something. :)
What's your favorite room in your house?
0