I grew up washing my face with Neutrogena soap. Every day, without fail. So part of me still loves a good bar of soap to wash away the day's dirt and makeup.
Nowadays my skin needs something more gentle, and this goat's milk soap with soft bentonite clay, almond oil and vanilla soothes as well as cleanses.

How to make a clay face soap bar
With Mother's Day around the corner it's a good time to pick up a block of melt and pour soap from the craft store and play around with making a big batch of soaps for gifts. I used the goat's milk glycerin soap because I love the creamy texture.
And the soap bases are perfect for getting creative with making your own skincare formulation. Here's what we used for our facial soap: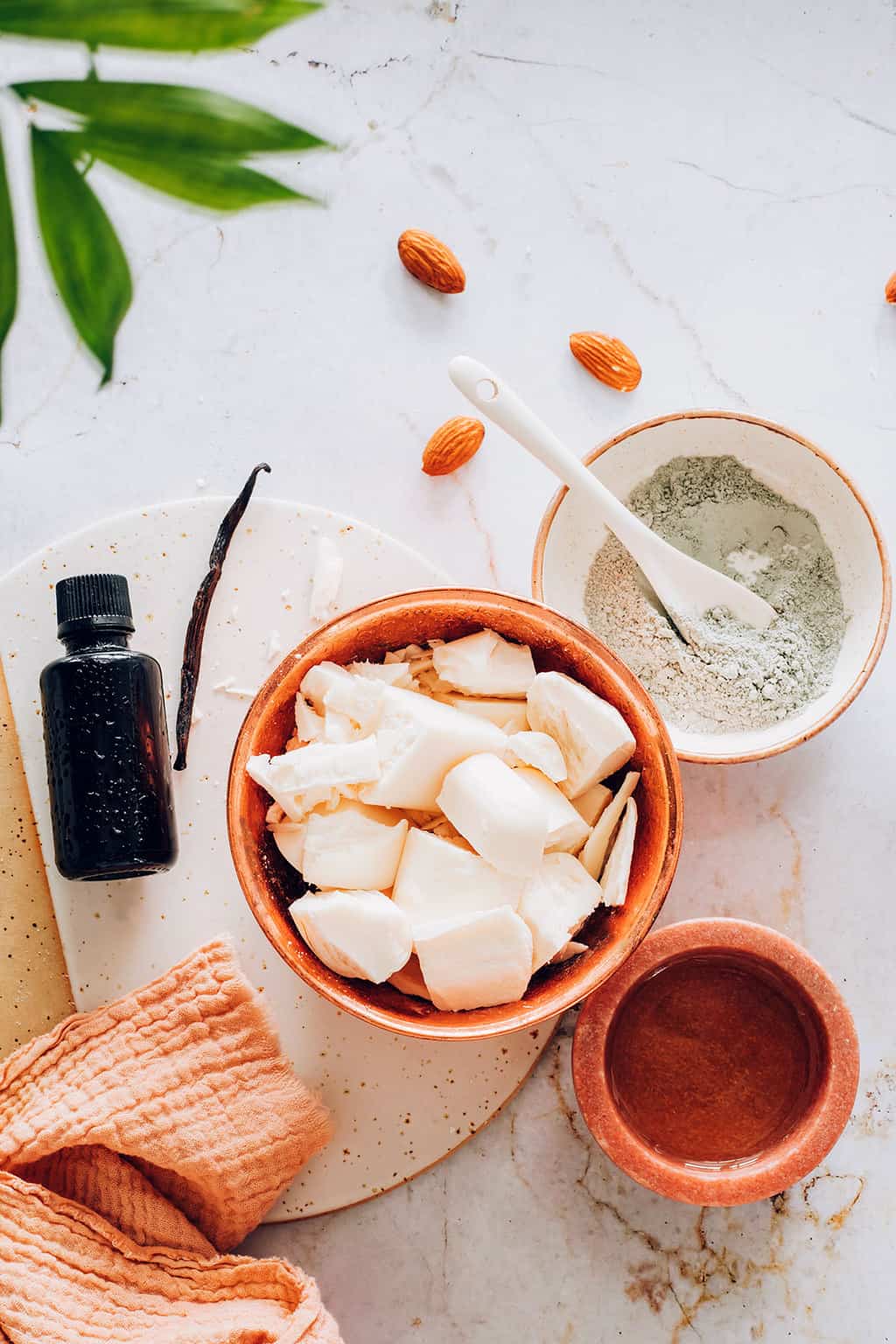 Goat's milk glycerin soap: You can find 2-pound blocks of soap at most craft stores. Goat's milk is naturally high in vitamins and minerals. It is also rich in butterfat, which makes it the perfect moisturizer. Vitamin E, which is beneficial to the skin, is found in abundance in this soap.
Bentonite clay: Clay makes an excellent addition for its ability to draw out impurities and dry up excess oil.
Almond oil: One of my favorite skin oils, almond oil is easily absorbed into the skin. You can substitute whatever oil you prefer if you have allergies.
Soap mold: I'm always on the hunt for easy ways to recycle, and I almost always use milk containers for my molds (like with this pink soap). A creamer container was the perfect 'loaf' shape!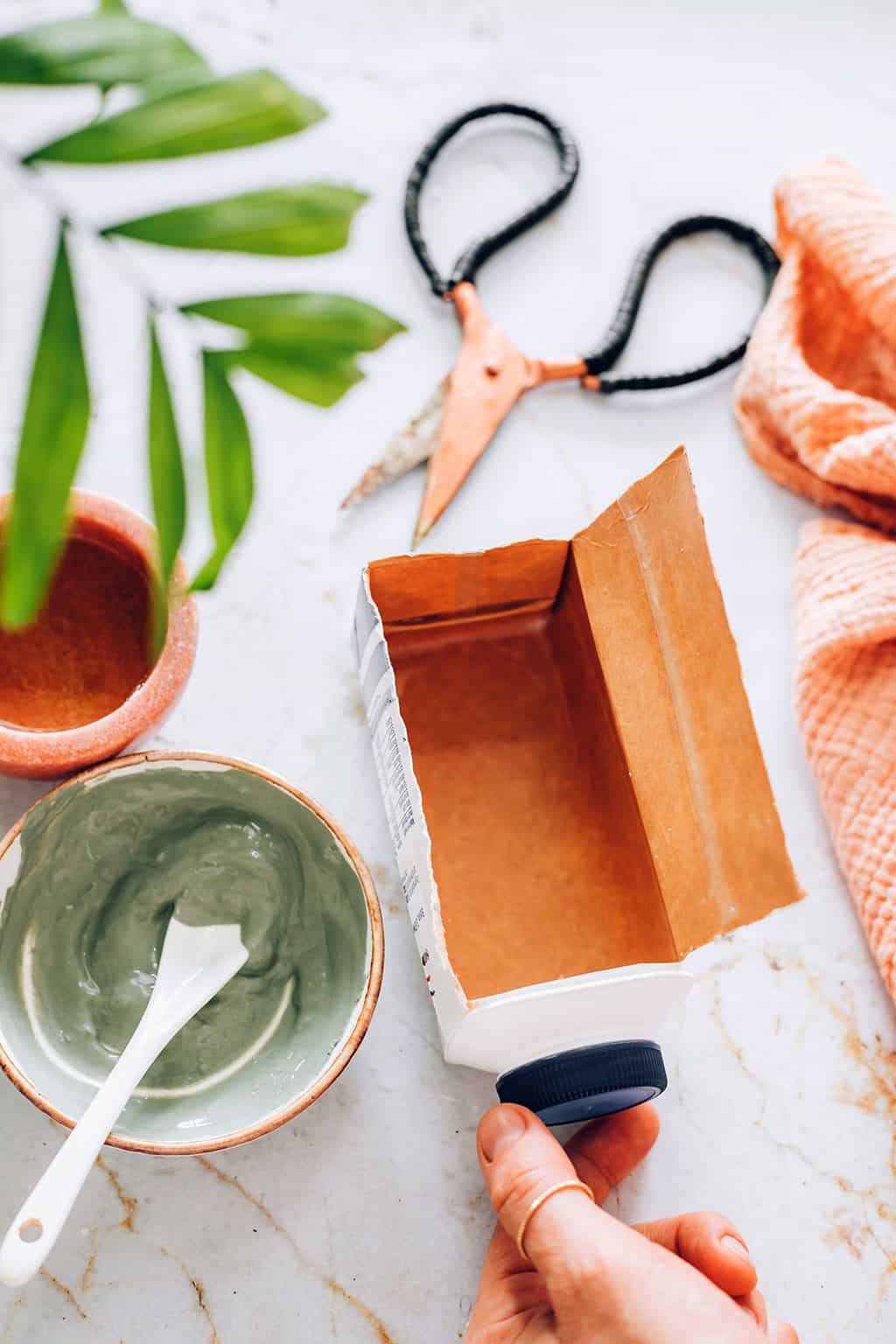 Cut at least three sides of the creamer container. You want the sides and bottom of the container to stay in tact so you can pour in the soap. You can even put some fun stuff in the bottom of the container, like herbs or dried flowers, if you want something pretty at the top of your soap.
I should have put some ground almonds for exfoliation or maybe a sprinkle of cinnamon for color. I hate when I have ideas after the fact!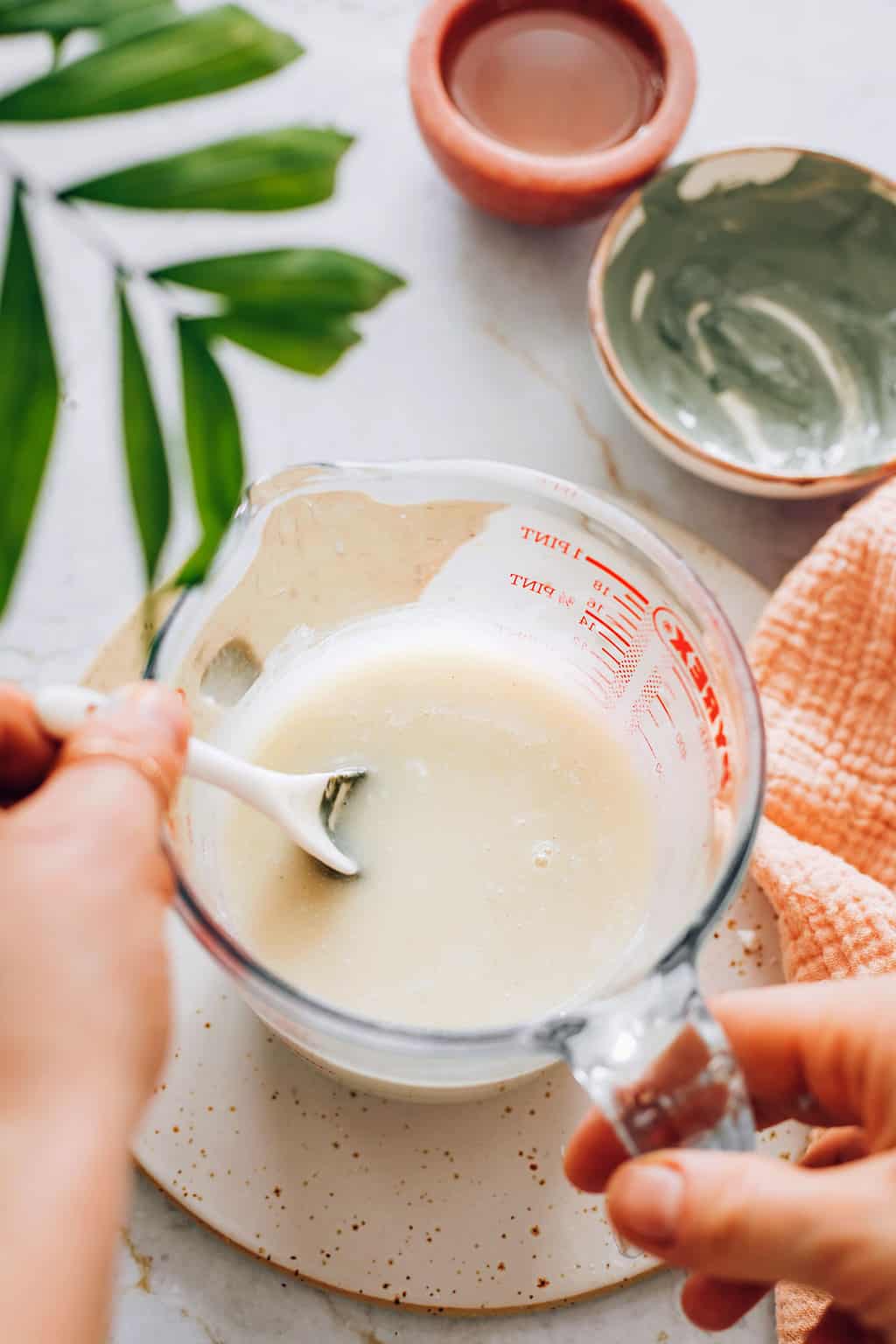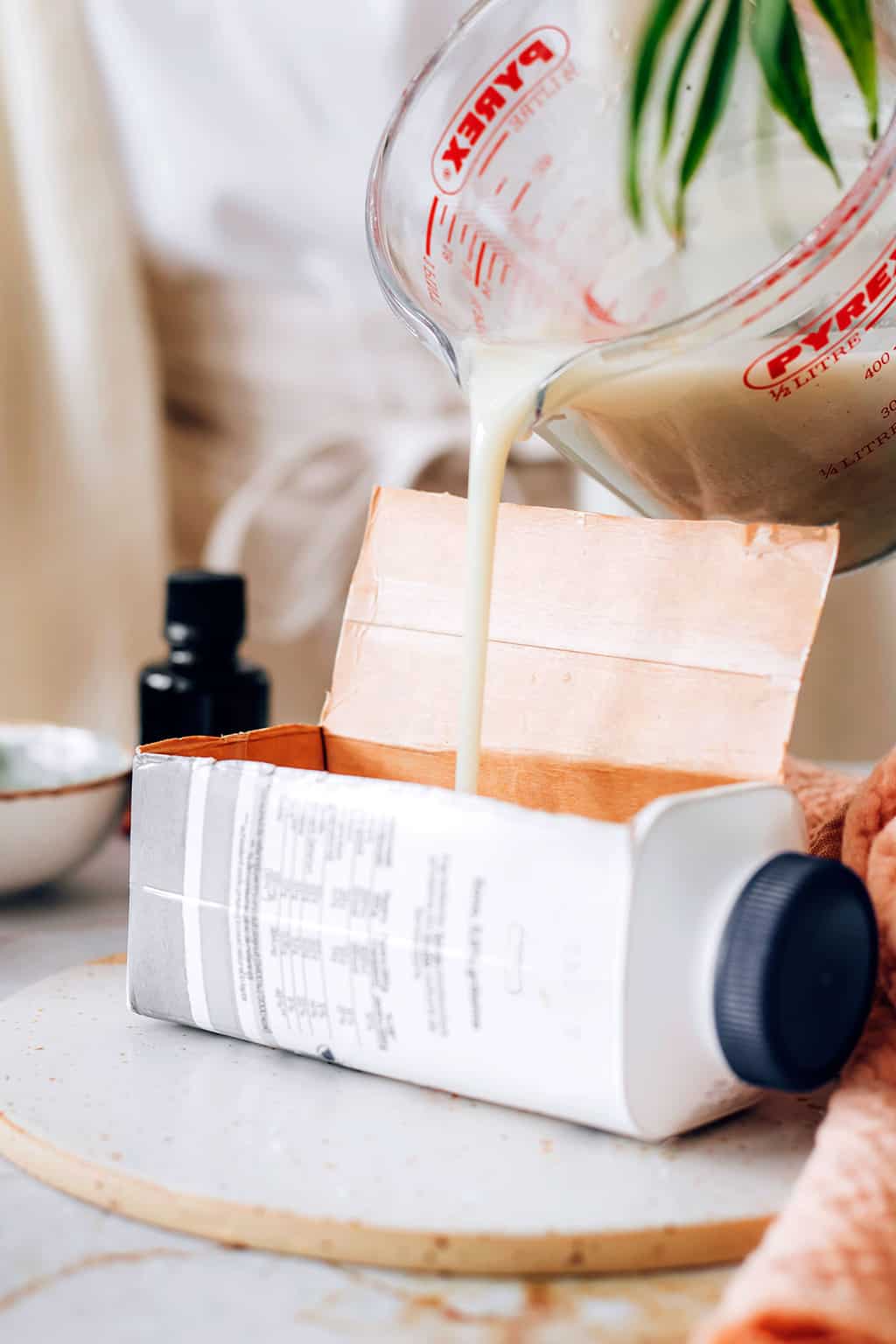 After your soap has hardened just tear away the container. Then cut the soap into whatever sizes and shapes you want and package them up for gifts.
Also, quick note, I learned after the fact that I should have spritzed the top of my soap loaf with alcohol to get rid of the bubbles. Do that and you'll get a smoother finish.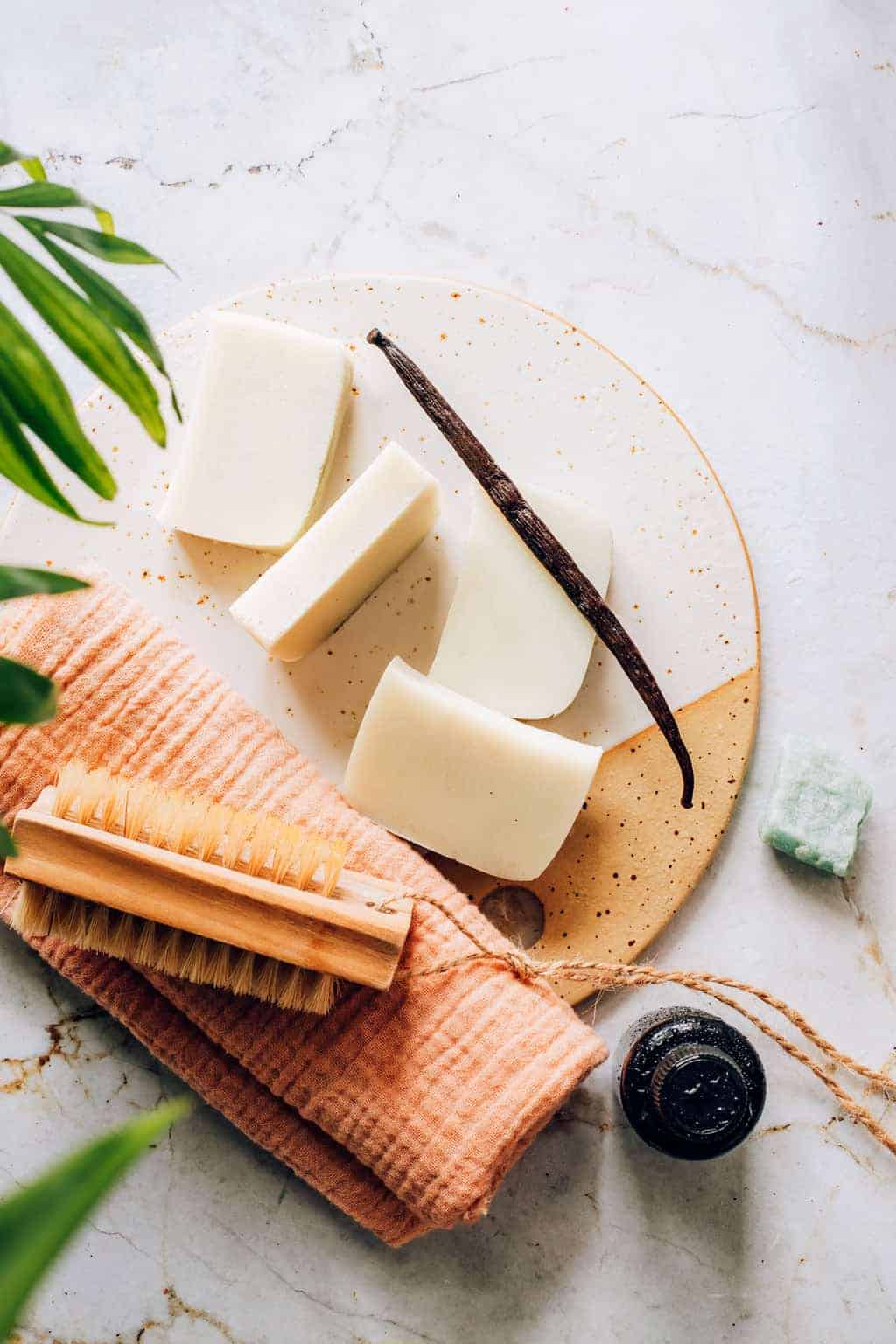 Photos by Ana-Maria Stanciu
145