Nothing makes me more nostalgic than desserts from my childhood. Store-bought pop tarts were a rare treat around our house, so we loved it anytime we had some in the kitchen. Now that I'm a mom, I want to give my kids the same tasty memories that I had as a kid. The good news is, that it's super simple to recreate these store-bought treats at home with natural ingredients.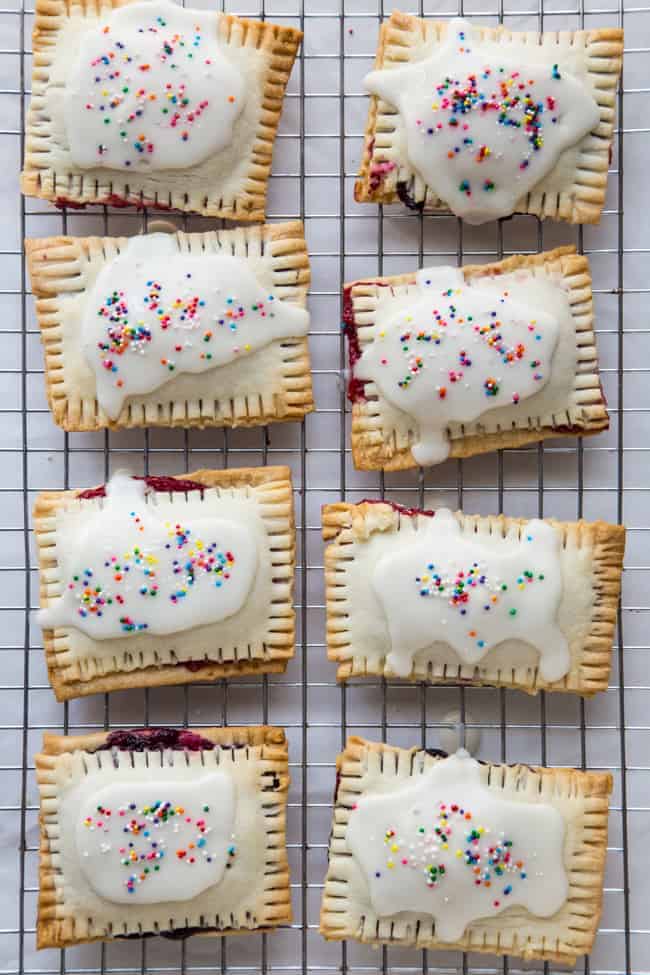 How To Make Homemade Pop Tarts with Real Fruit
And when you use Stevia In The Raw®, it helps reduce sugar and calorie intake for the whole family. Stevia In The Raw® is part of the In The Raw® family of sweeteners that also includes Sugar In The Raw®, Agave In The Raw® and Monk Fruit In The Raw®. These are great products for cutting down on the amount of sugar and calories in your baked goods. With summer holidays and BBQ season coming up, In The Raw® will be a staple in my kitchen for all of my pies and cookies.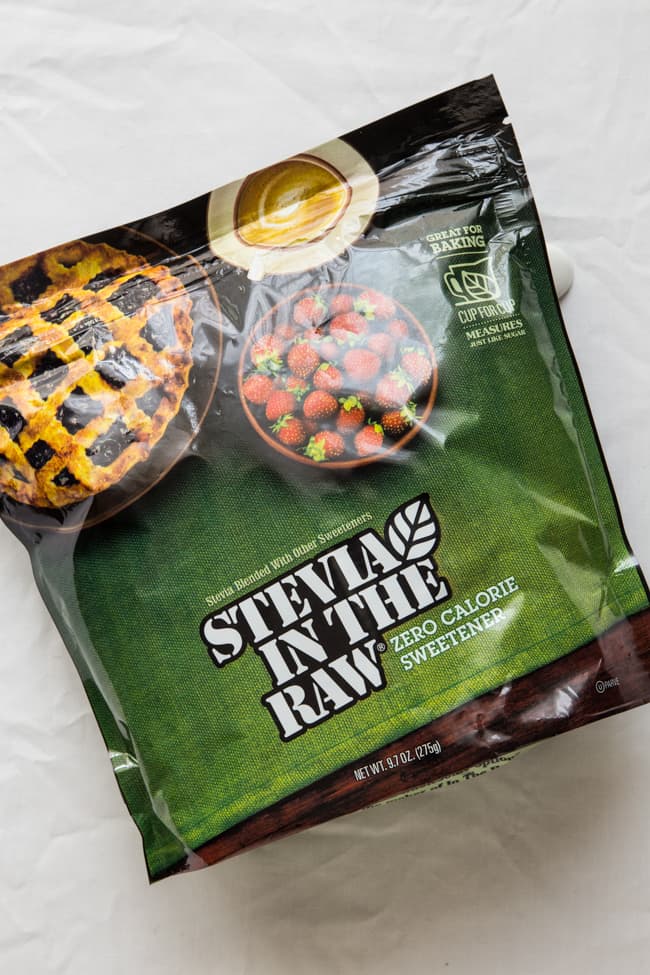 To get started with using Stevia In The Raw® in your favorite baked goods, simply replace half of the amount of sugar with Stevia In The Raw®. For the rest of the sugar, I recommend using Sugar In The Raw® Organic White. It's just a lovely, natural sugar!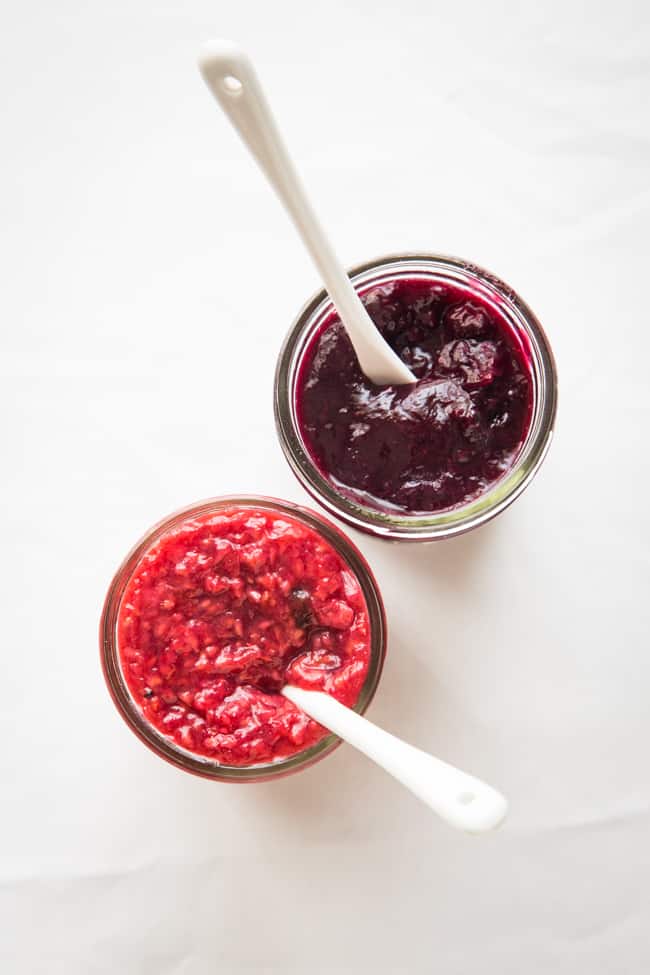 For the fruit fillings in these Berry Pop Tarts, I used that ratio of half Stevia In The Raw® with half sugar, and the results were wonderful! The fresh fruit taste with enough added sweetness to make it dessert worthy. I used blueberries and raspberries, but the same fillings could be made with strawberries or blackberries if you have those on hand.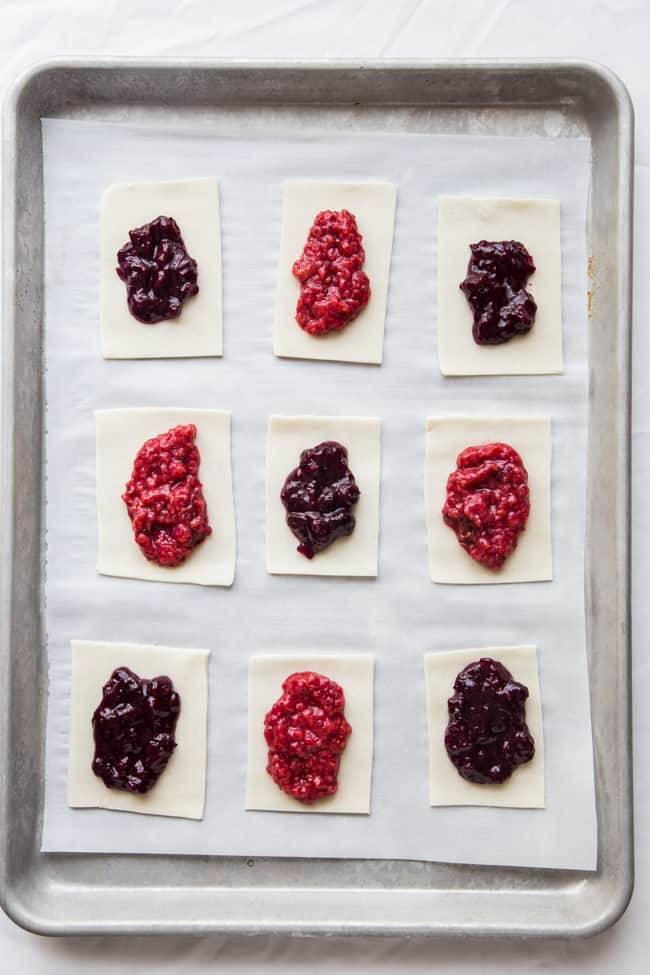 Using a refrigerated pie crust made these pop tarts come together quickly and easily. Just roll out the two pie crusts and cut each into 9 rectangles. Top with a dollop of the fruit fillings and top with a second rectangle of dough.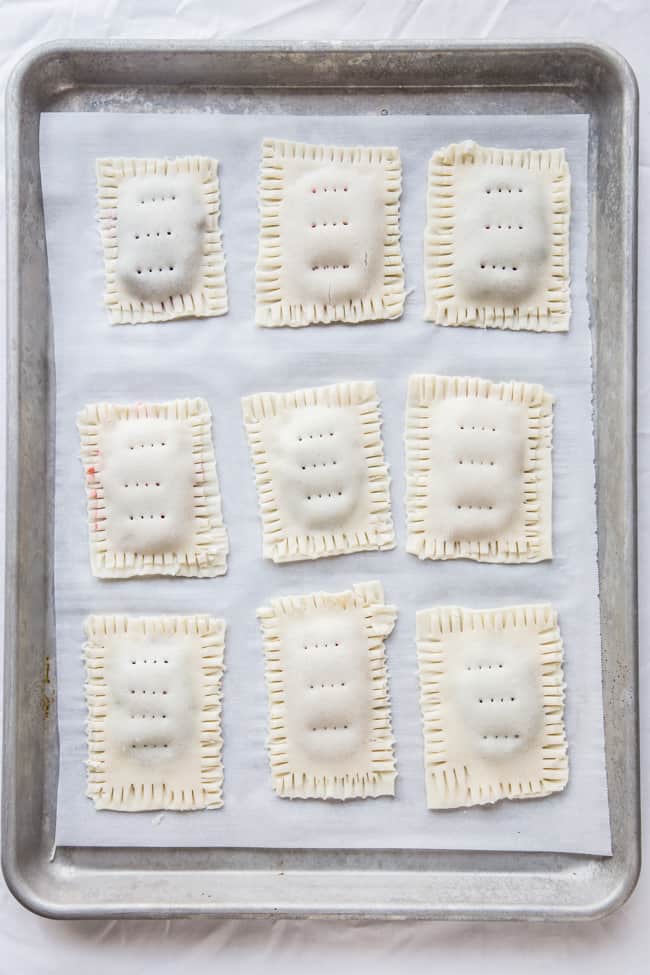 Crimp the edges with with a fork and poke a few holes for venting. Pop them in the oven, and in less than 15 minutes they're ready to go.
I added a simple glaze and some sprinkles, because in my mind, no pop tart is complete without some sprinkles! But honestly, they were delicious without the glaze, so feel free to leave them naked. Either way, you won't be disappointed. We've been loving these berry pop tarts for a sweet weekend breakfast treat. And I know they would make an awesome dessert for any summer get-together: think mini fruit pies – with sprinkles!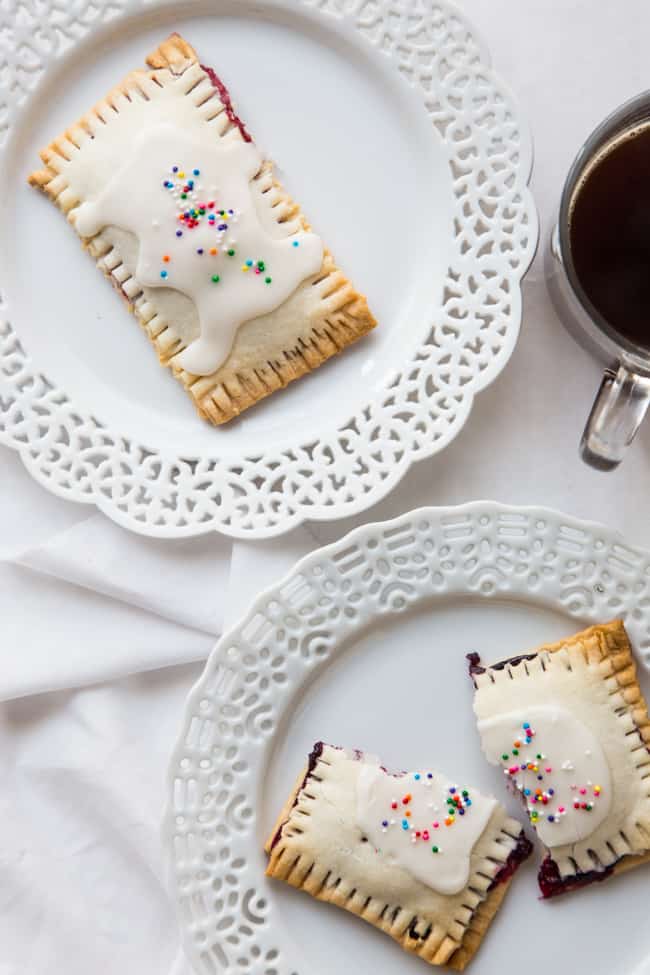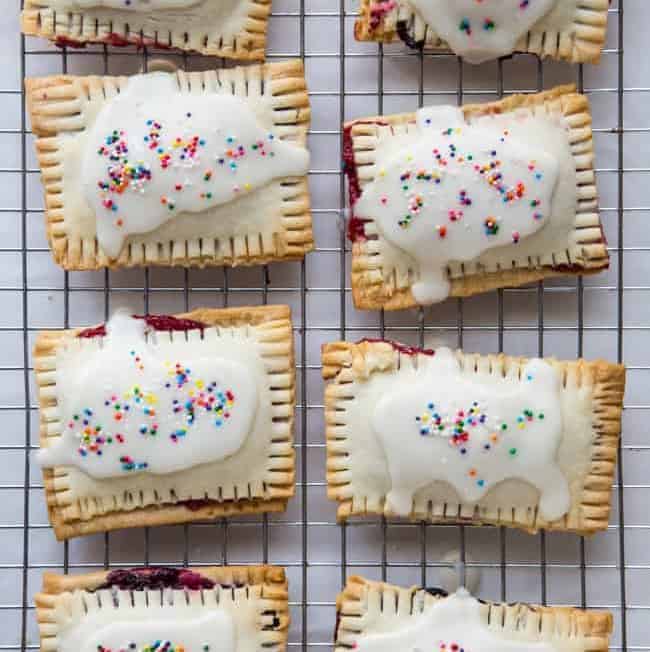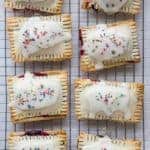 Print Recipe
Berry Pop Tarts
Ingredients
1

pint

fresh blueberries

1

pint

fresh raspberries

1/2

cup

Stevia In The Raw® Bakers Bag

divided

1/2

cup

Sugar In The Raw® Organic White

divided

1/4

cup

cornstarch

divided

1/4

cup

water

divided

1

package refrigerated store-bought pie crust

two crusts
Glaze (optional)
1

cup

confectioners sugar

1/2

teaspoon

vanilla extract

sprinkles
Instructions
Place blueberries in a small sauce pan. Add 1/4 cup Stevia in the Raw, 1/4 cup Sugar in the Raw Organic White, 2 Tablespoons cornstarch and 2 Tablespoons of water. Set saucepan over medium low heat and simmer, stirring occasionally, until fruit is soft and mixture is thickened; about 20 minutes.

Repeat process with the raspberries and remaining Stevia in the Raw, Sugar in the Raw Organic White, cornstarch and water.

Allow fruit mixtures to cool before forming the pop tarts.

Preheat oven to 425 degrees. Line a rimmed baking sheet with parchment paper and set aside.

Roll out one pie crust to 1/8 inch thickness. Cut crust into 9 - 2x3 inch rectangles and place on prepared baking sheet. Add 1 Tablespoon of fruit mixture in the center of each piece of dough. Roll and cut second crust in the same manner as the first, and place the rectangles on top of the fruit mixture. Use a fork to crimp the edges of the pop tarts. Bake for 10-12 minutes or until crust is golden brown. Remove from oven, transfer pop tarts to a wire rack to cool completely.
Glaze
Mix confectioners sugar with vanilla extract and 1 Tablespoon of water. Spoon glaze over cooled pop tarts and garnish with sprinkles.
89