Make-up trends come and go, but some things stick around because they work. Contouring is back in the spotlight because the current beauty looks are quite sculptural.
Kim Kardashian kickstarted this latest round of shadow play, but it's a trick make-up artists have always used. This homemade contouring powder is a must for accentuating your features without the chemicals.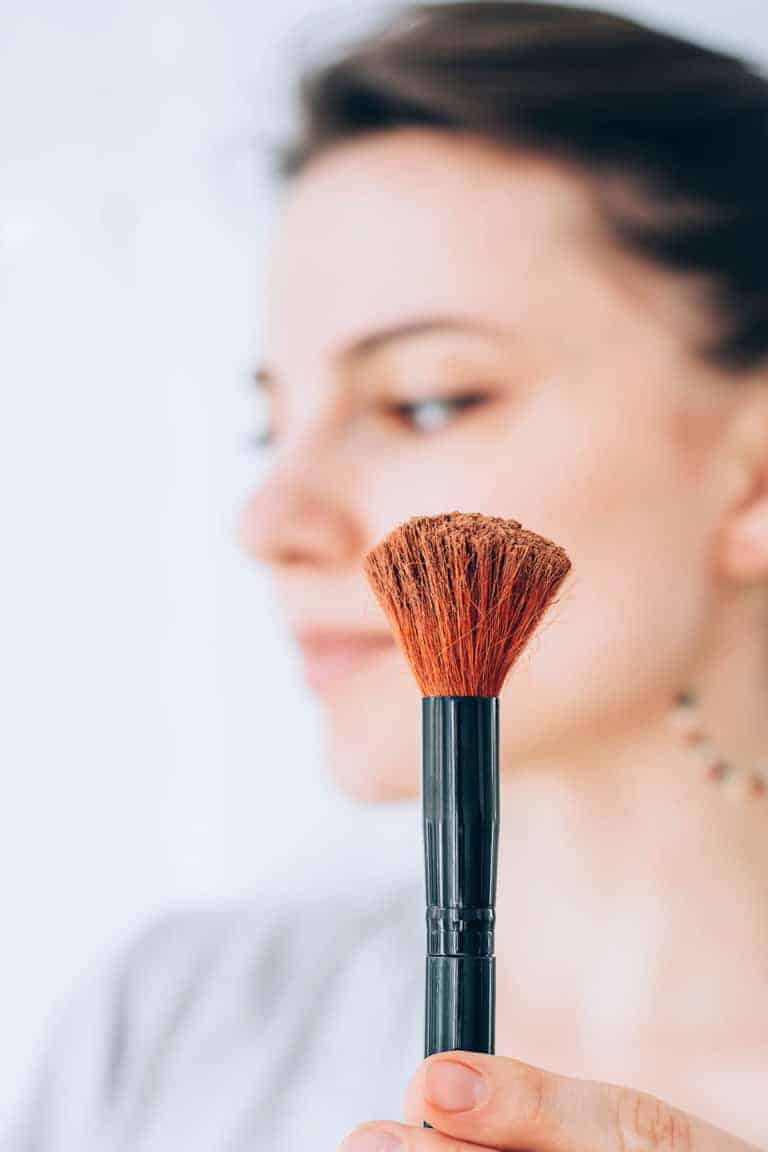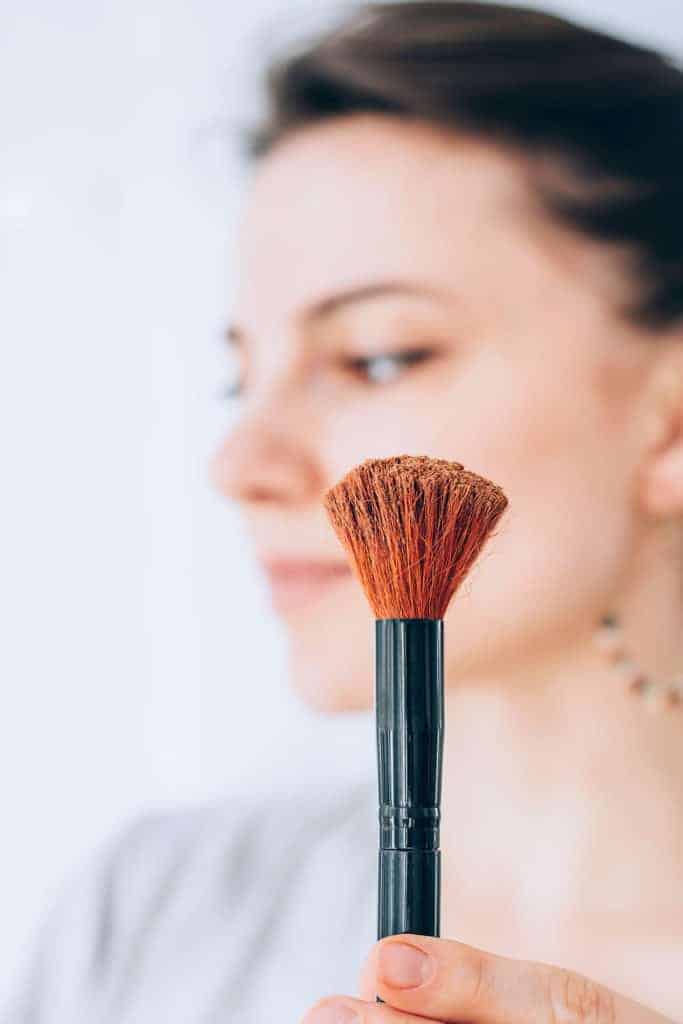 How to make Homemade Contouring Powder
This is one of the easiest beauty recipes in the world, it's basically about mixing cocoa powder and cornstarch together to suit your skin coloring and the amount of each will depend on your skin tone. This means the recipe is only a guide.
If you're fair you will need more cornstarch. Other skin tones may not need any cornstarch. The essential oil thickens the powder and helps with the glide factor.
It's essential to wear the powder over foundation or face powder to work, otherwise it will be prone to hanging out in all the dips in the skin.
Ingredients
Instructions
1. Mix the powders together and test on your skin (over the foundation or face powder you usually wear). Add more cacao or cornstarch as needed.
2. Once you're happy with the color, mix in the essential oil and store the contour powder in a sterile or very clean jar and keep dry.
If you've got some cocoa powder and cornstarch leftover, why not use it to mix up your own DIY dry shampoo.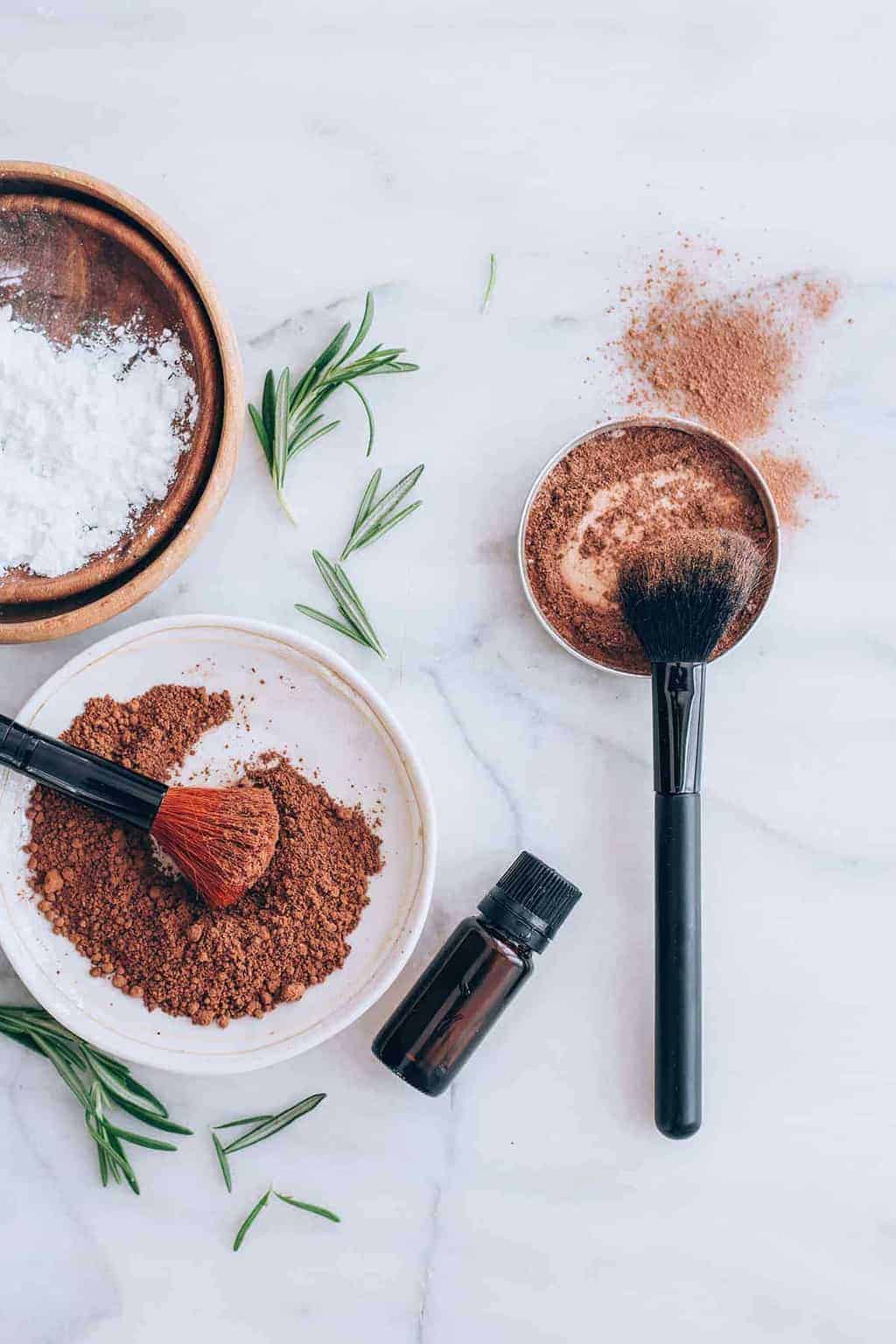 How to contour like a pro
There seems to be something ingrained into humans to be attracted to almond shaped faces. Even babies linger longer looking at these ideal face shapes!
The fun part is that it's easy to increase our almond-ness with a bit of highlighting and contouring. I stared goggle-eyed as my make-up artistry teacher changed one girl's face shape with a flick here and there, as if shaving the cute button face into a tapered almond.
1. Apply a base foundation or powder all over your face. Then dust your homemade contouring powder in a wedge shape under the cheekbones. The thick edge of the wedge should start at the ear and taper out under the apple or middle of the cheek.
2. If you have a high brow, a circle of contouring powder along the hairline will create illusion of a smaller brow.
3. Highlight the cheekbone by dusting cornstarch in a wedge-shape along the top of the cheekbone, again with the wide edge at the hairline and thinning out at the apple (it can be easier to do this with an eye makeup brush at first).
4. Depending on the look you're going for you can then apply a dusting of blusher to the apples of the cheek.
DIY Contour Powder FAQ
Can I use baby powder instead of cornstarch?
In a pinch, yes. However, long term use of talcum-based baby powder can lead to all sort of health issues, such as pneumonia, asthma, cancer and lung fibrosis. So use it sparingly.
Is there an alternative to cocoa powder in this recipe?
You can try using other spices such as cinnamon and nutmeg, loose iron oxide powders, or even ground up matte eyeshadow.
What is the shelf life of homemade contouring powder?
As long as you're careful not to get it wet, your contour powder should last 3-4 months. Like store-bought cosmetics, over time your contour powder will get contaminated with dirt and bacteria, so it's best to replace it every few months.
What if I don't have essential oil, is there an alternative?
Essential oil is completely optional. You can use a few drops of olive, melted coconut, or almond oils.
What are the make up tricks you use all the time? I'd love to hear in the comments below.
Photos by Ana Stanciu
189