Meet the gel air freshener - a superfun, strangely easy, and absolutely natural way to make the house smell amazing. It's one of the simple projects in Essential Glow, my (!) book that's packed with tips, recipes and DIYs for essential oils.
You can customize this simple diffuser with your favorite scent, dye it a pretty pick-me-up color, and even add in fun decorative items, like shells or flowers. Then set it somewhere in your house and enjoy! You can even pop one in the fridge to combat food odors.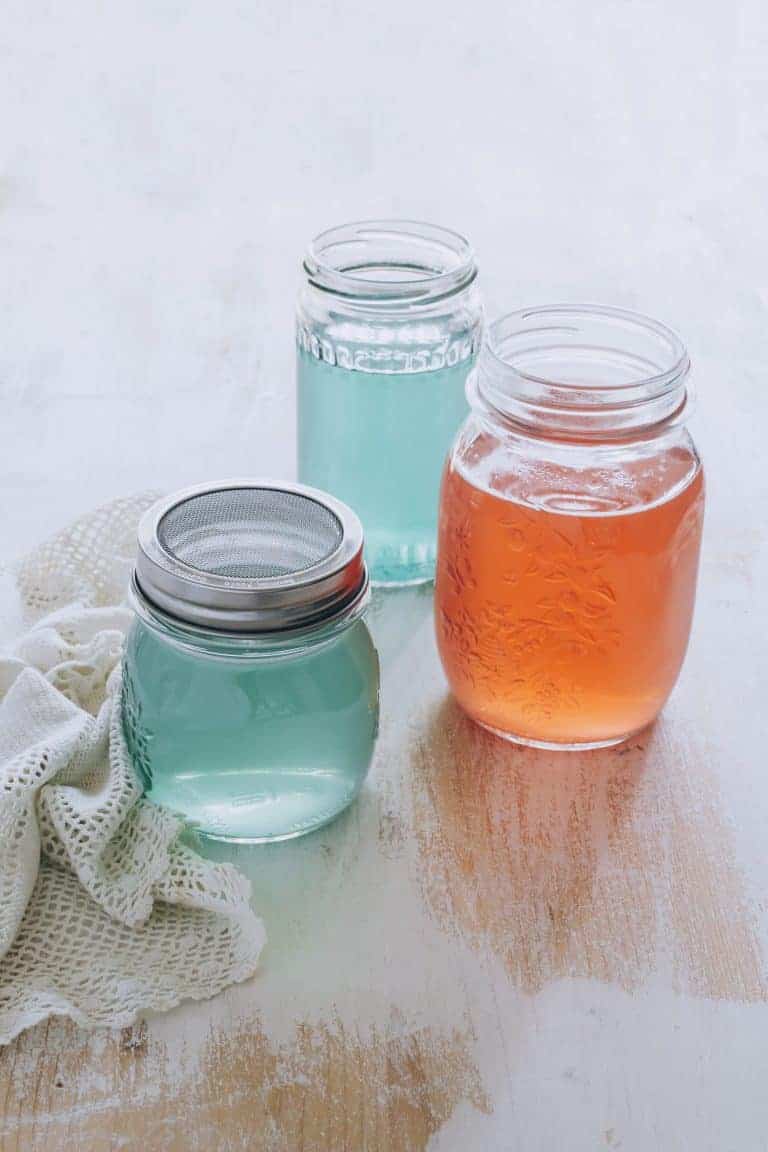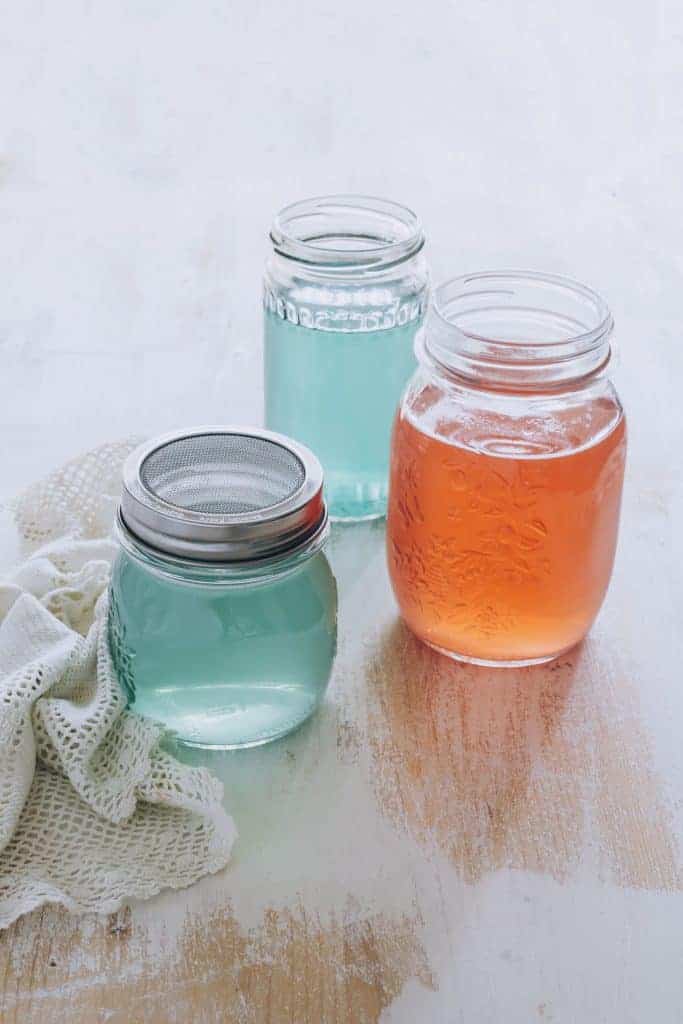 How to Make Your Own Gel Air Fresheners
For parents with little kids, having flaming candles around is just asking for trouble. I love how candles look and smell, but I don't like how they attract curious little hands. The gel air freshener is perfect!
Supplies needed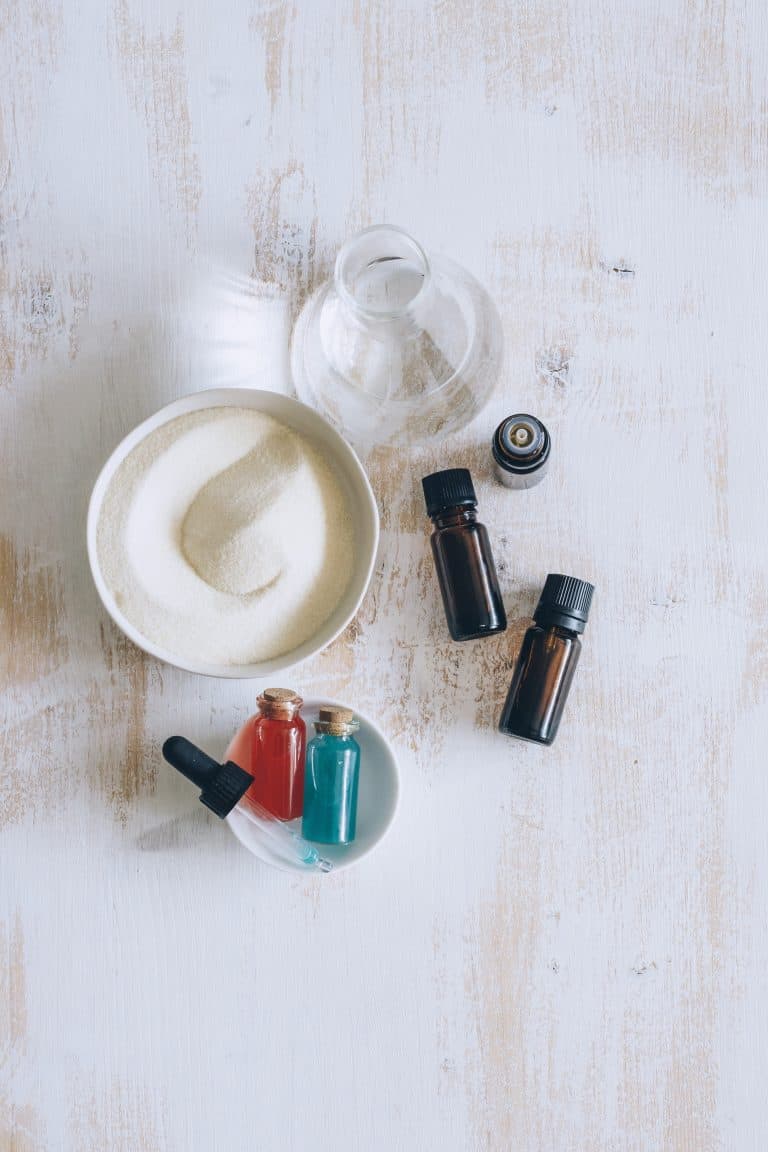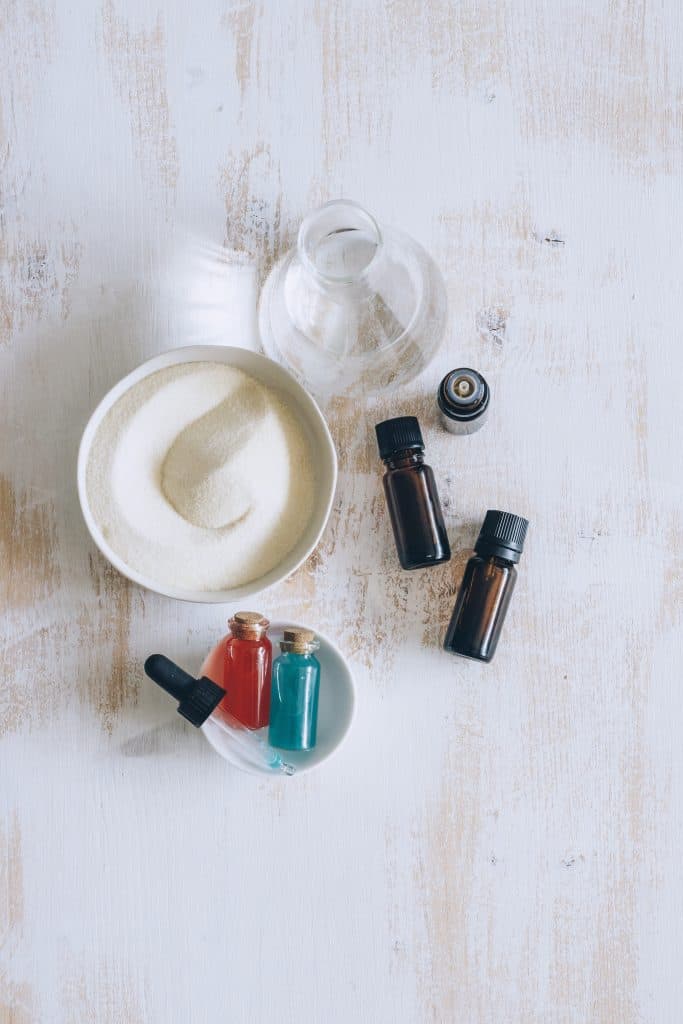 Bring the water to boil in a small sauce pan. Add gelatin packet and stir until dissolved.
Let mixture sit until cooled to room temperature. Then pour into small jar and add vodka, oils and any color or decoration. Stir and refrigerate until set.
Seriously, it's that simple, folks.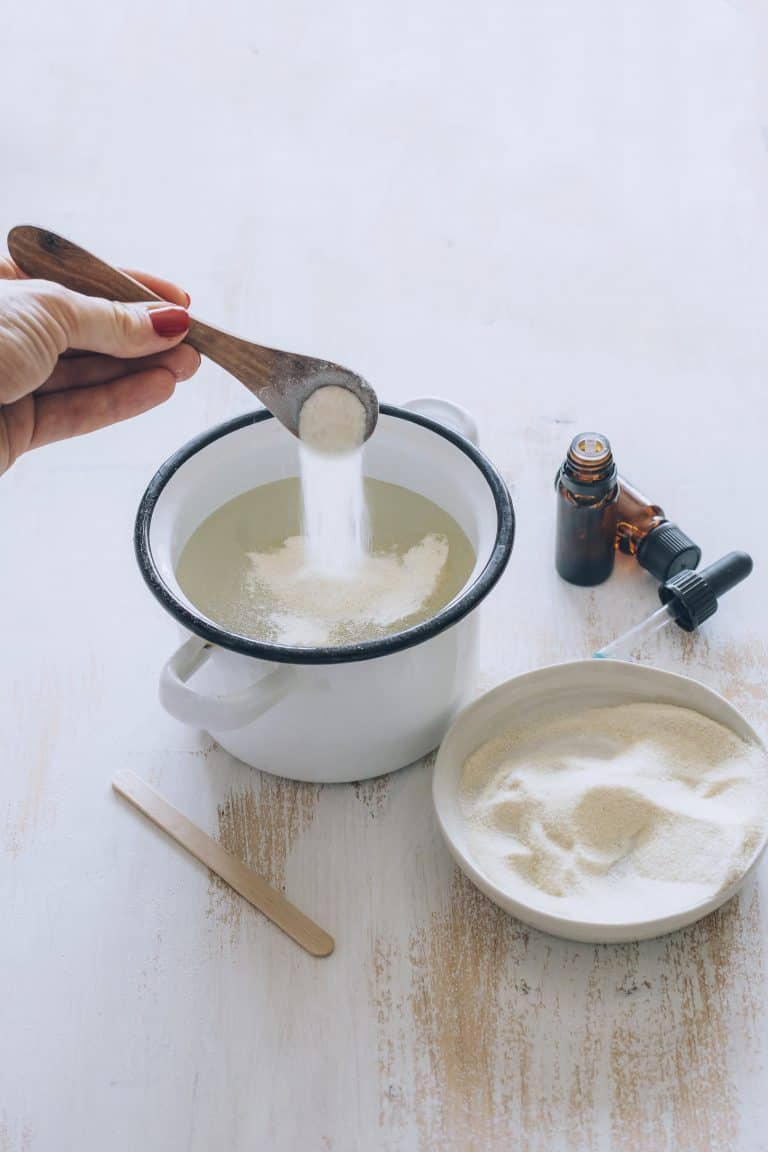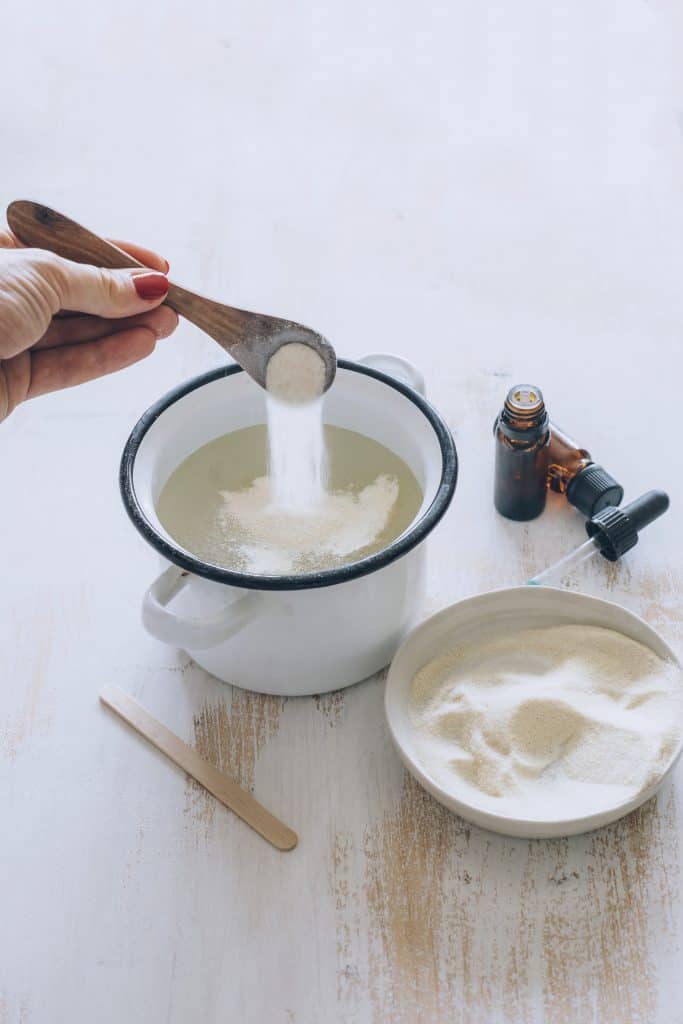 Don't skip the vodka or rubbing alcohol. Without it, your gel air freshener will start to mold within days.
And go easy on the food coloring - you only need 1 to 2 drops per jar to create a soft, pretty hue. Then add 10-15 drops of essential oil. Here are a few scent options to try:
1. Good cheer
3 drops melissa
6 drops rose absolute
4 drops lavender
2. PMS soother
4 drops jasmine
4 drops geranium
2 drops lemon
3. Cleansing
2 drops lemongrass
2 drops peppermint
9 drops palmarosa
4. Unwind
4 drops frankincense
5 drops lavender
2 drops eucalyptus
5. Relaxing Retreat
6 drops bergamot
3 drops cedar
4 drops basil
2 drops black pepper
6. Uplifting
6 drops lemon
3 drops clove
4 drops pine
7. Bright and Cozy
4 drops grapefruit
3 drops peppermint
4 drops ginger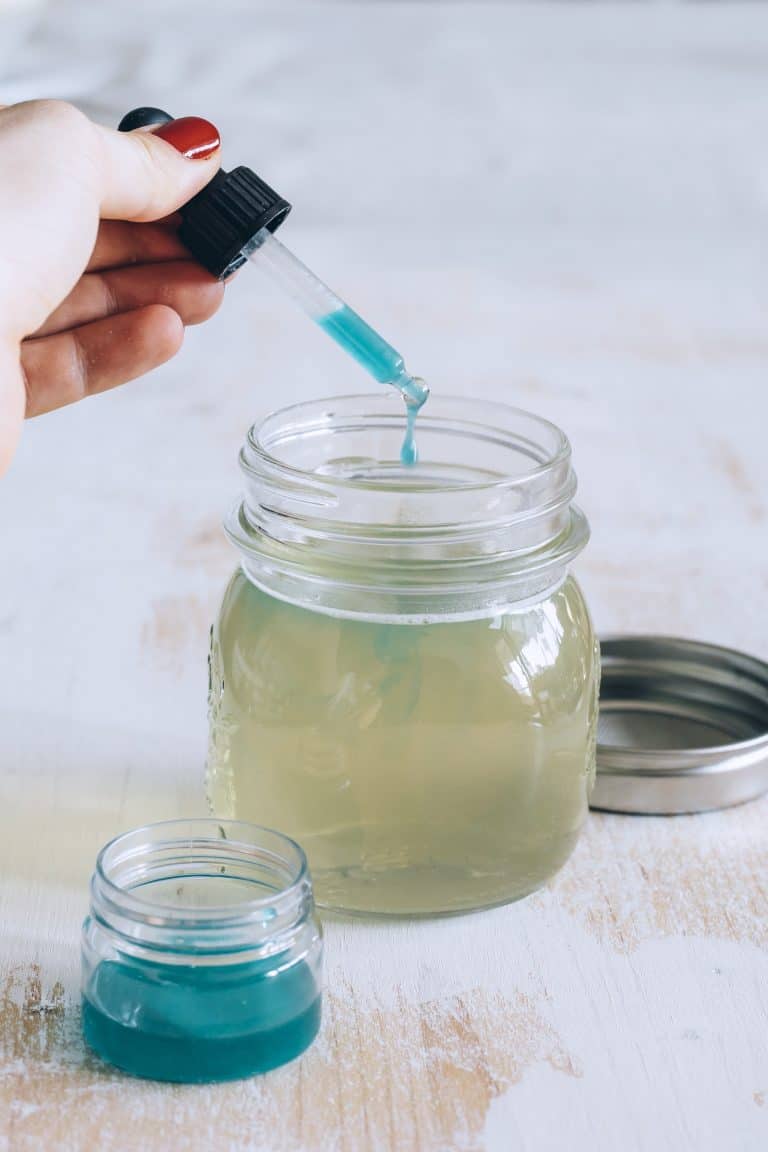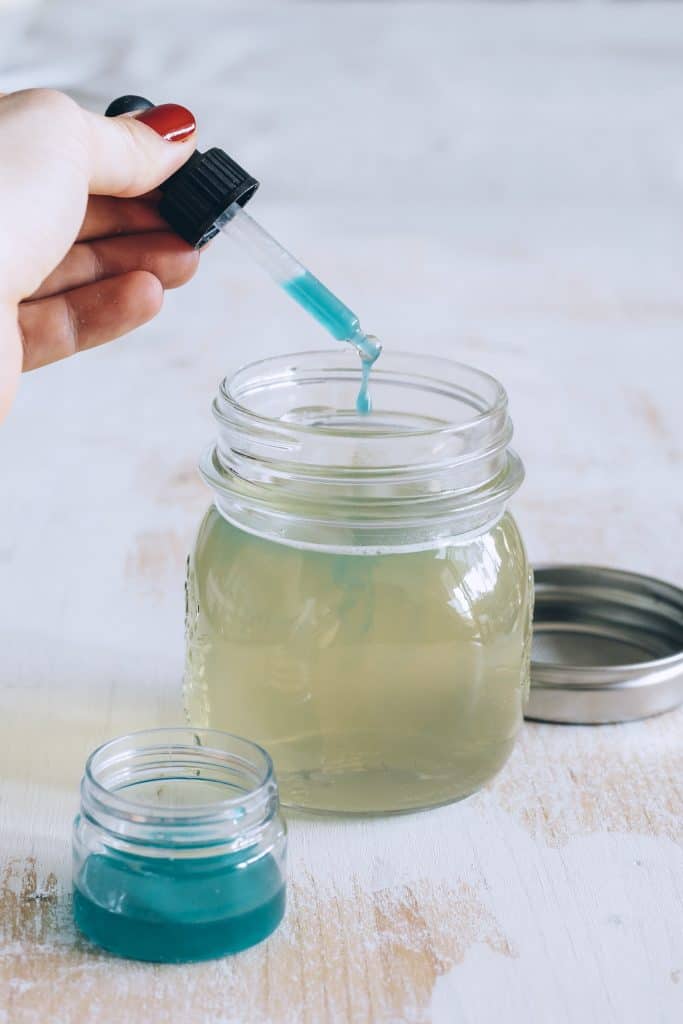 And if curious hands aren't a problem at your house, you can attach a wick at the bottom of the glass or jar before adding the gelatin to make a 'gel candle.' Light the candle and the scent will get even more intense.
Ways to Use Gel Air Fresheners
-Stash one in the refrigerator to get rid of food smells.
-Pop one under the kitchen sink to keep musty odors at bay.
-Keep the bathroom smelling fresh by placing one behind the toilet or under the sink.
-Place one in your entryway so you're greeted by a fresh scent whenever you enter the house.
-First, screw on a lid with a few air holes, then place an air freshener in your linen closet or bedside table.
-Use one or two to keep your laundry room and mudroom smelling fresh.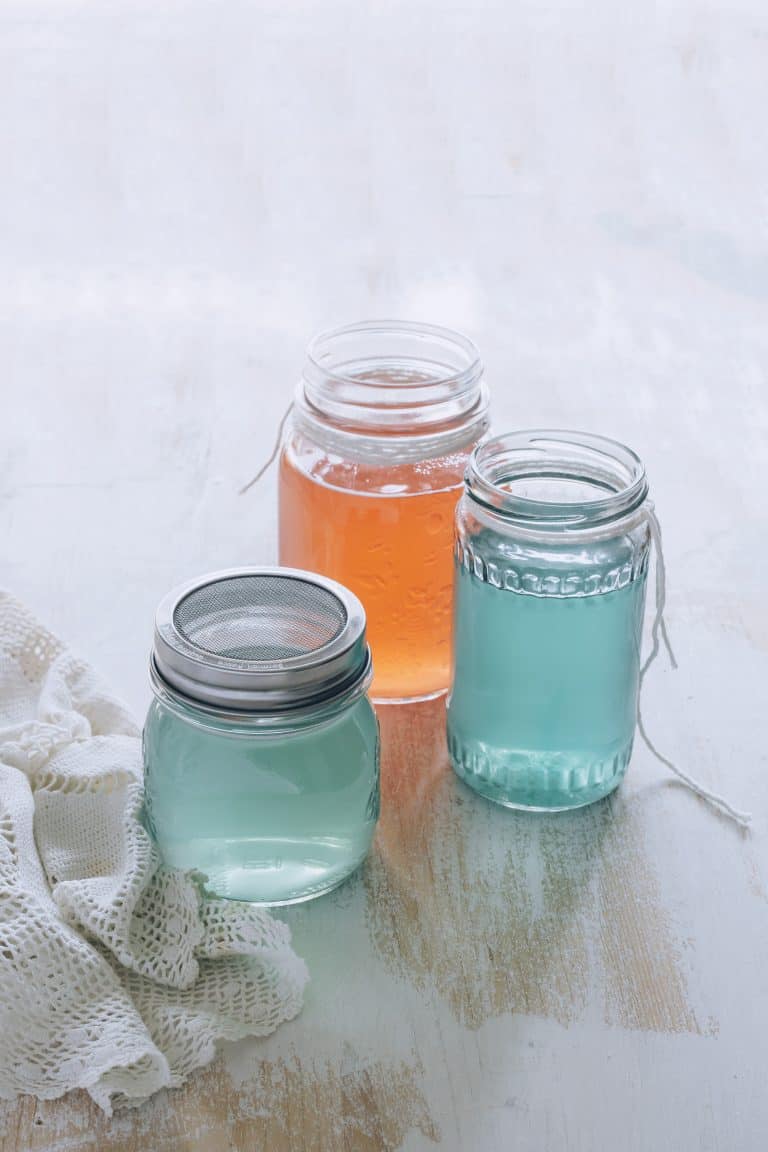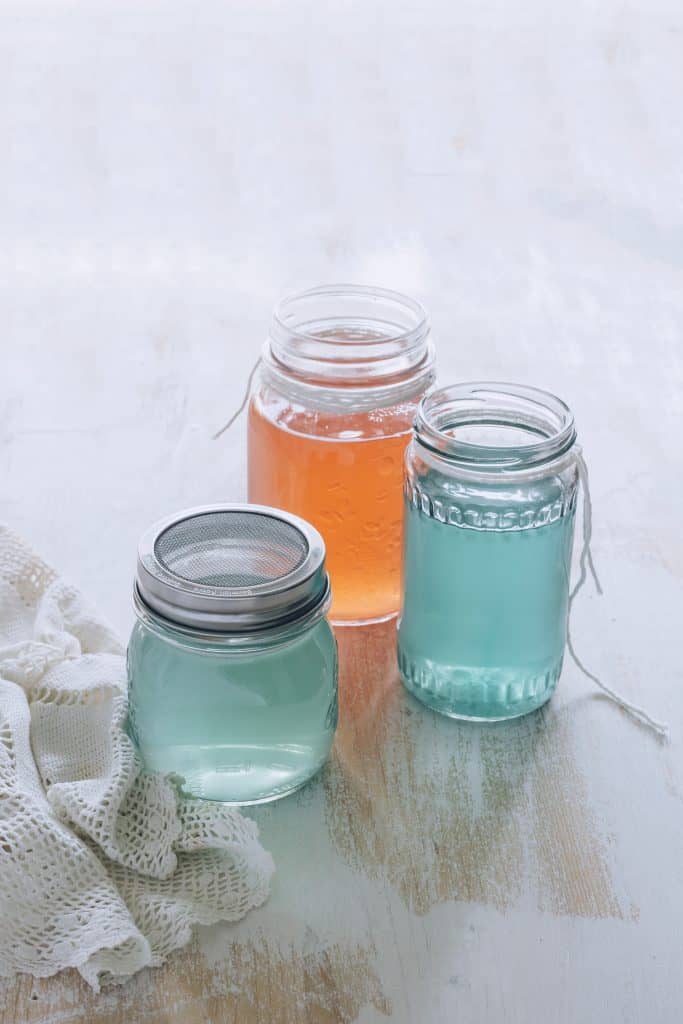 Gel Air Freshener FAQ
Why did my gel air freshener liquify after a while?
If you live in a sunny, hot or humid climate, you may run into issues with your gel air freshener liquifying. Never place your air freshener in the car, on a hot windowsill, or anywhere warm enough to melt the gelatin. If you notice it liquifying anyway, either place it in the refrigerator to re-set it or toss it out and make a new one.
Can I use rubbing alcohol instead of vodka?
Yes, feel free to substitute rubbing alcohol in place of the vodka.
Can I use agar agar as a vegan replacement for gelatin?
While I haven't made it myself, agar agar can be used in place of gelatin in this recipe. Simply dissolve 2 teaspoons agar agar flakes in 1 cup of boiling water, then follow the remaining steps in the recipe. If your gel air freshener doesn't want to come together like with traditional gelatin, try adding more agar agar powder to the mix.
Is there a way to keep my air fresheners from separating?
I didn't experience any separation with my air fresheners, but if you do, I recommend making another batch with a slightly more gelatin and less oil and vodka.
Photos by Ana Stanciu
197