Laundry is one of my favorite household tasks. (Well, except for folding and putting things away, but that's another subject for another day!) Maybe because it's easy to see the progress; there's instant gratification. The clothes go in dirty and magically come out clean. Except...sometimes they don't.
I've hesitated to make homemade laundry detergent because, frankly, it's easier to buy it at the store. But I keep reading that it's less expensive (and it is a bit cheaper). But the kicker is that it gets clothes cleaner than the stuff you'll find on store shelves.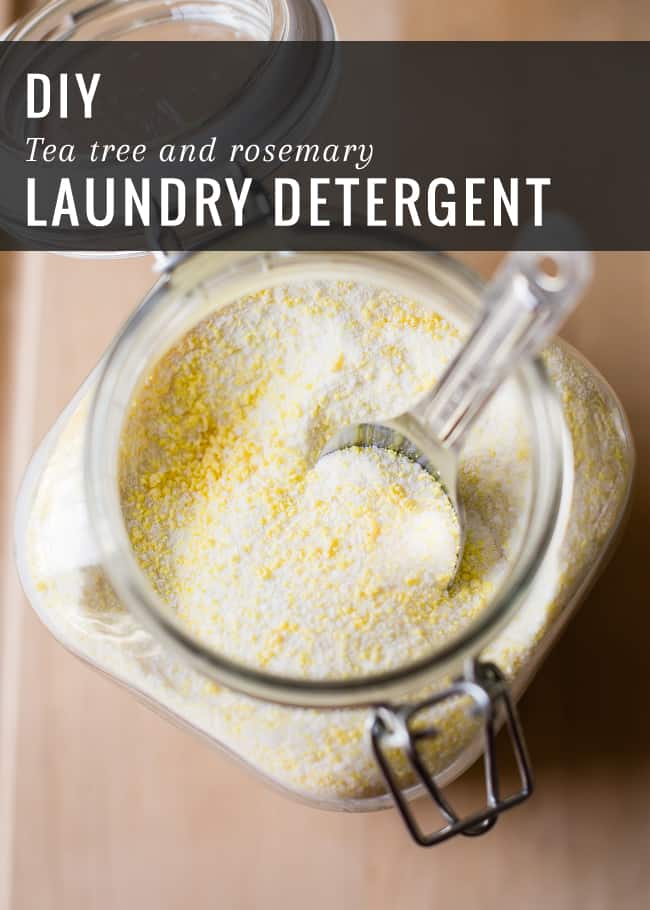 How to make laundry detergent
The key ingredients are soap (I used a combination of fels-naptha and Zotes soap flakes), super washing soda and borax. I added some tea tree and rosemary essential oils, too. The tea tree has antimicrobial properties, which is nice for laundry, and both the essential oils help cut the strong scent of the soaps.
For a completely natural laundry soap, use grated vegetable oil based soap, like Dr. Bronner's castile bars. The Fels-Naptha does have some chemicals and dyes, but it's a hard call because it helps get the laundry super duper clean.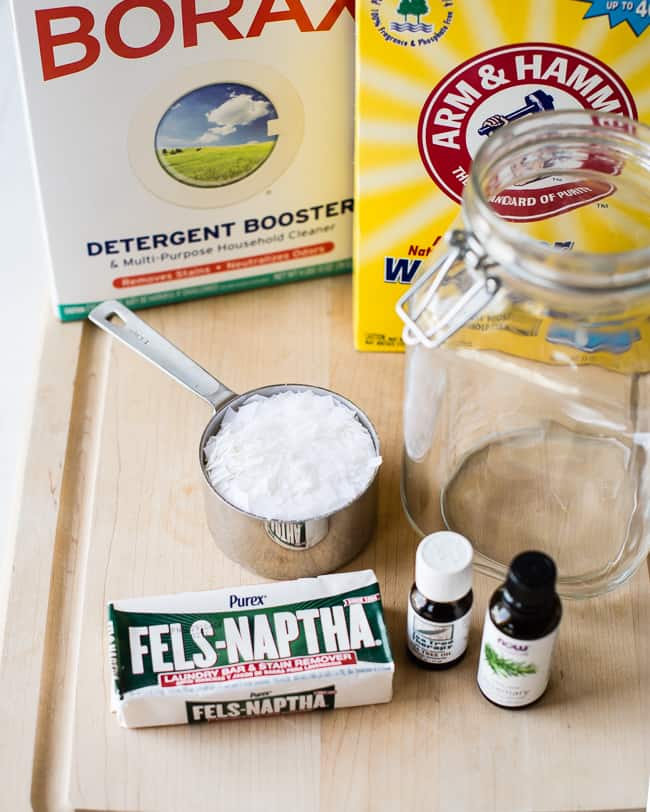 The soap has to be grated first. I find it easier to use the grating disk on my food processor and then switch over to the blade and pulse it until it's powdered. A food processor is really handy for this, but a blender will also work. If you don't have either of those appliances, I would go the liquid route, for which I've included instructions in the notes below.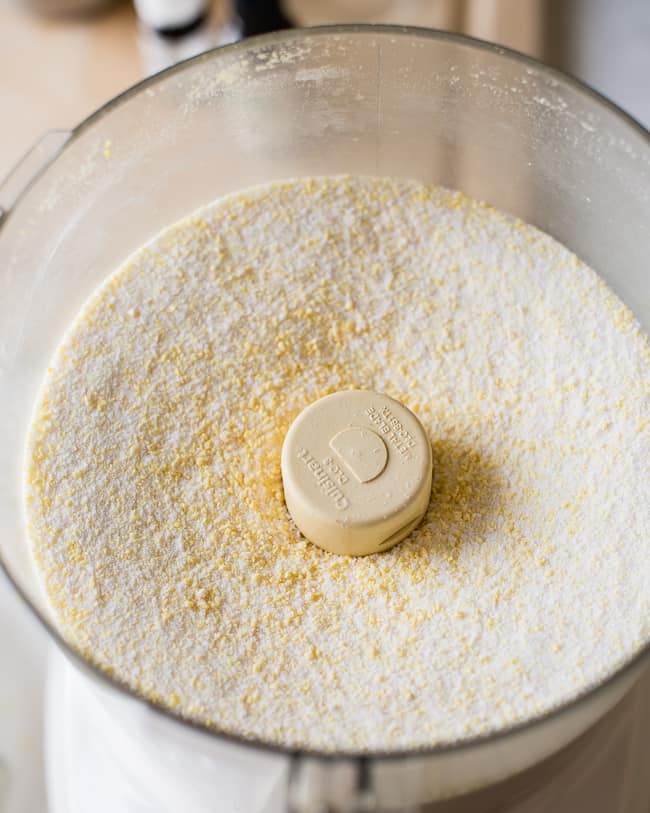 And that's it! It's easier than I thought it would be to make. It really does get clothes cleaner. I make a larger amount that yields about 72 loads (I use 1 tablespoon detergent for a regular load, 2 tablespoons for a bigger load.)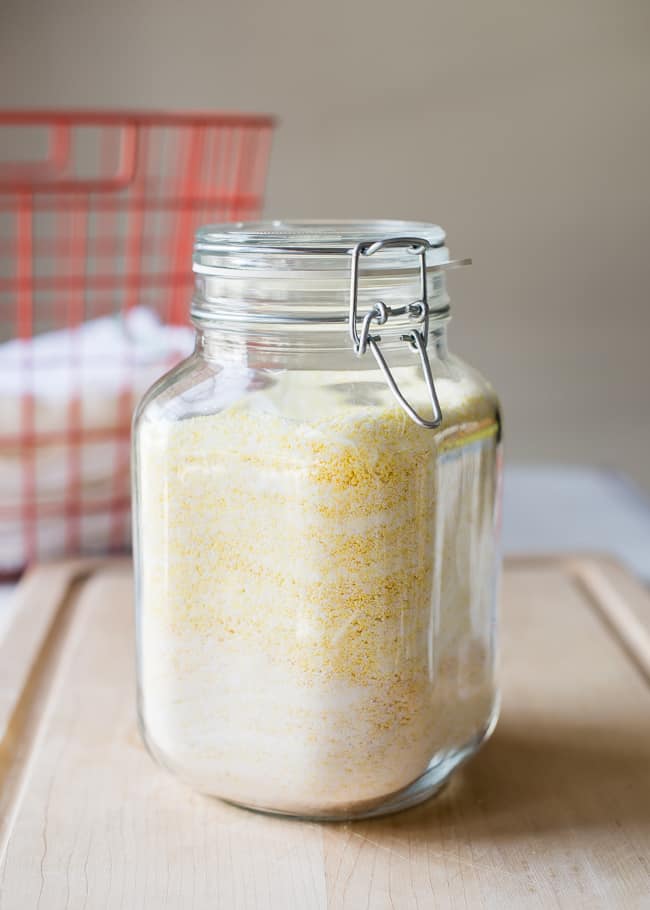 Depending on the hardness and temperature of the water, sometimes the detergent doesn't dissolve all the way. If that becomes a problem for you, just dissolve it in 1 cup warm water before adding it to the washer. (Detailed instructions are in the recipe notes below.) Adding 1 cup of vinegar to the washer will act as a natural softener and help rinse away any soap residue. But such a small amount is needed for a load, you probably shouldn't have a problem.
This detergent can also be used in conjunction with this stain remover spray for extra stain-fighting power.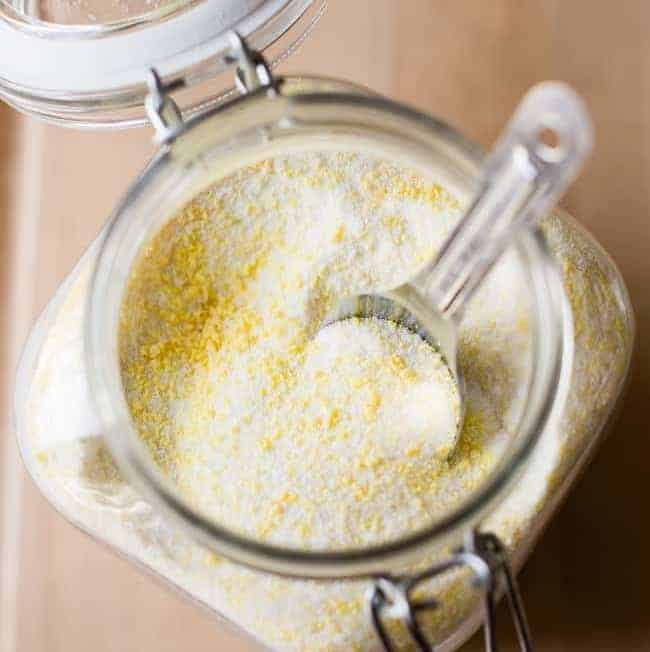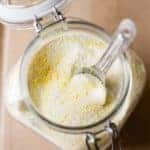 Print
Laundry Detergent
Homemade laundry detergent with big stain-fighting power.
Equipment
Food processor

Airtight jar with lid
Instructions
Working in batches, if needed, pulse the ingredients in a food processor or blender until combined. There will still be flecks of the Fels-Naptha visible.

Place in an airtight jar.
Notes
To use - for regular loads use 1 tablespoon. For dirtier or larger loads, use 2 tablespoons.
For top loading - fill washer partially with water and add the detergent so it has a chance to dissolve. Add clothes and let washer fill up with water. For front loading - place 1 tablespoon in detergent compartment
To make into a liquid detergent - dissolve 1 tablespoon of powder in 1 cup hot water. Source: adapted from several sources including DIY Natural and Mother Earth News. For a big batch of liquid detergent mix the powder with 2 gallons plus 1 quart hot water in a 5 gallon bucket. Use 1 cup per load. The liquid will solidify and be more scoopable than pourable.
148