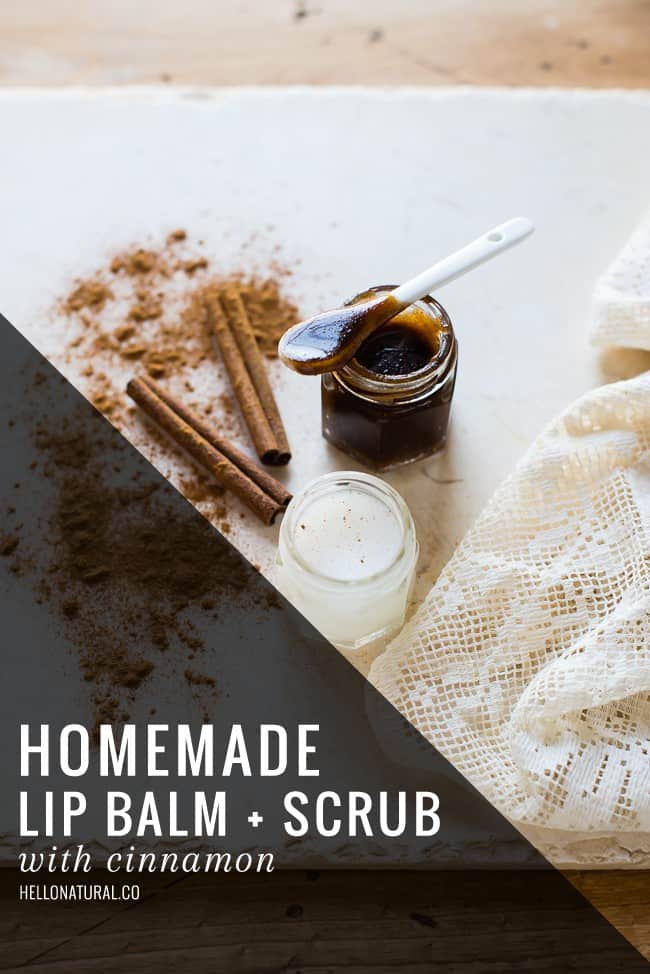 Fall brings beautiful colors, scents and traditions. Unfortunately, it can also mean dry, chapped lips. This occurs as the wind picks up and the moisture in the air decreases. Try this homemade cinnamon lip scrub for a little exfoliation which will prep your lips to absorb the healing properties of this cinnamon lip balm. Not to mention it'll leave your lips naturally plumper – smelling of fall!
Homemade Lip Scrub with Cinnamon
2 tablespoons brown sugar
1/2 tablespoon olive oil
1/2 tablespoon raw honey
1/2 teaspoon ground cinnamon powder
Combine ingredients in a mixing bowl. Apply to lips with fingertips and gently slough off dry, dead skin cells. Rinse with warm water and follow with lip balm.
Homemade Lip Balm with Lip-Plumping Cinnamon
Cinnamon is such a delicious fall flavor and scent, and when added to lip balms it creates a warming sensation that 'plumps' the lips. The vitamin E in this recipe will not only add to the lip balm's shelf life but will also increase the hydration.
Ingredients
*If you prefer a firmer consistency you can increase the beeswax amount and decrease the coconut oil. And if you prefer a more liquid balm, decrease the beeswax and increase the coconut oil.
Instructions
In a double boiler combine the coconut oil and beeswax. Over low heat, stir until both are completely melted. Remove from heat then add the vitamin E liquid (puncture the capsules and squeeze), honey and essential oil. Transfer to lip balm containers. You'll have about 5-10 minutes until it starts to harden.
Do you have a favorite fall beauty recipe to share?
417