Purchasing quality make-up brushes is definitely an investment. When you don't wear a ton of makeup my rationale is that good brushes will (hopefully) make things easier when you do. So I splurged on this Beautycounter makeup brush set. After learning a few tricks on how to use the brushes it was time to figure out how to take care of them. Here's a simple, natural makeup brush cleaner plus how to use it to keep those brushes clean.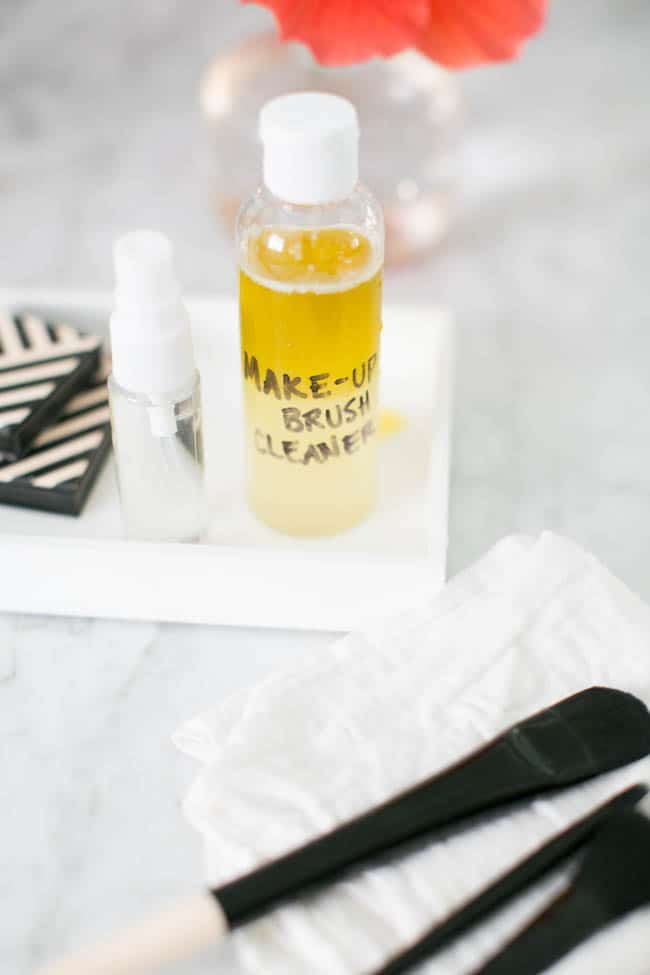 Think of your makeup brushes like paintbrushes. They need to be cleaned regularly and gently. You don't want want leftover paint messing up a canvas, right? So don't let old makeup gunk up your pores. And it turns out you really only need two ingredients to clean your brushes naturally: oil and soap.
Homemade Makeup Brush Cleaner
Supplies needed
Instructions
In a small bottle or container, combine Castile soap and olive oil in a 2:1 ratio. So for the bottle above, I filled 1/3 of the container with olive oil and the rest with castile soap. It's a simple recipe but when I have the mixture on my bathroom counter, I'm much more likely to use it than if I have to round up ingredients every time.
How to clean your makeup brushes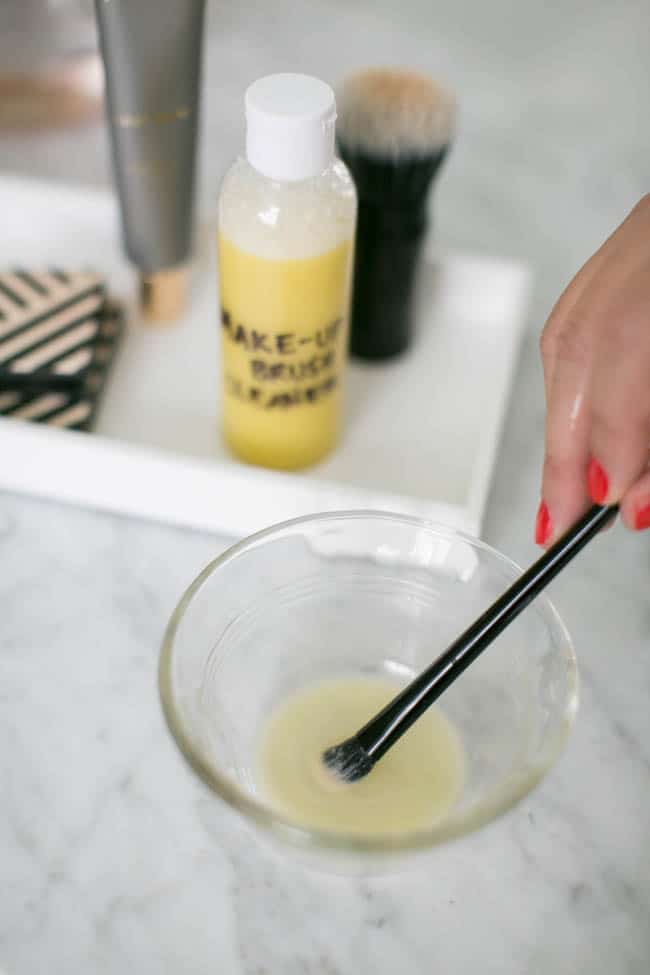 Step 1: Pour some of the makeup cleaner in a small dish. Dip the brush into the mixture. See how it's already getting cloudy with makeup coming off?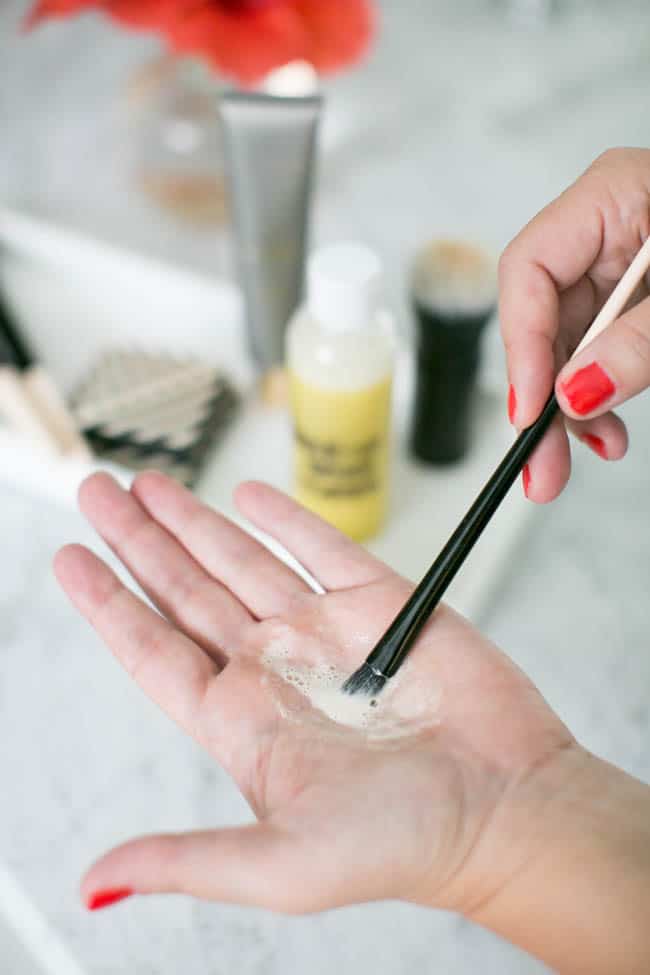 Step 2: Using the palm of your hand, swish the brush back and forth. Get some good suds going!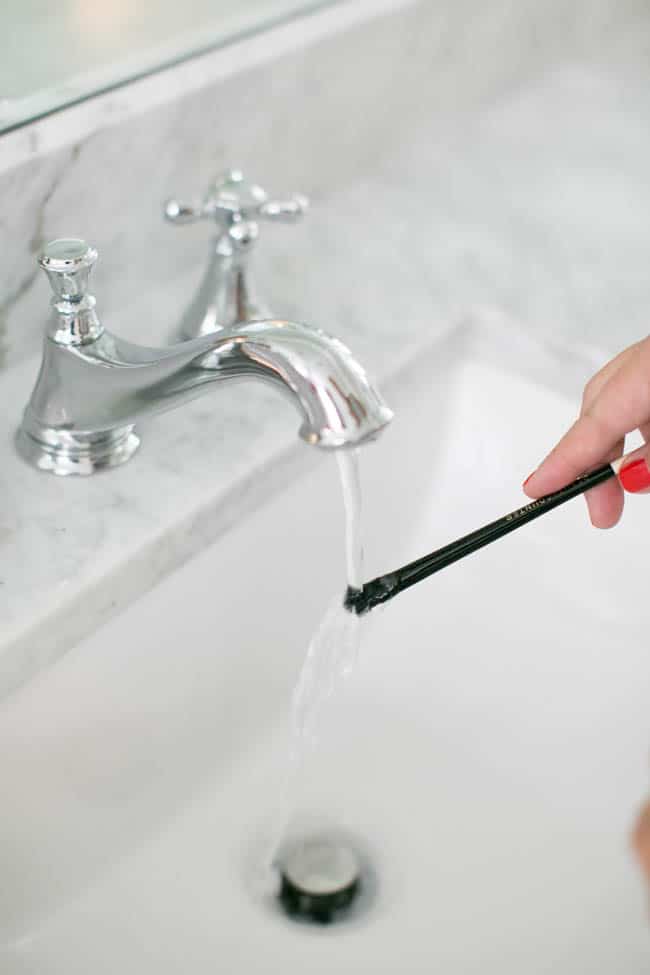 Step 3: Rinse the brush until the water runs clean.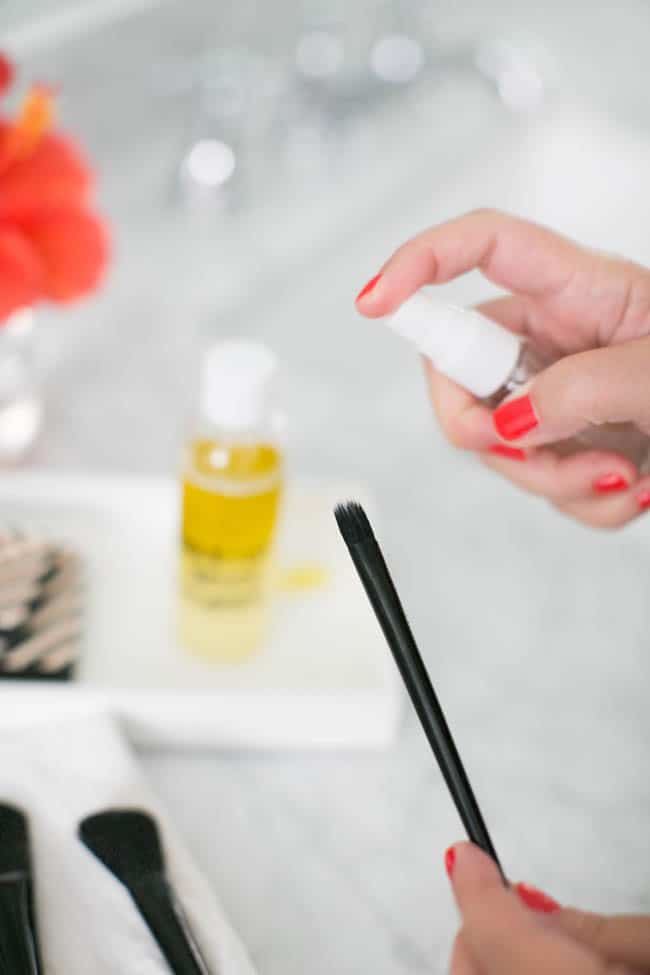 Step 4: Finish by spritzing the brush with a bit of witch hazel. This will kill any remaining bacteria.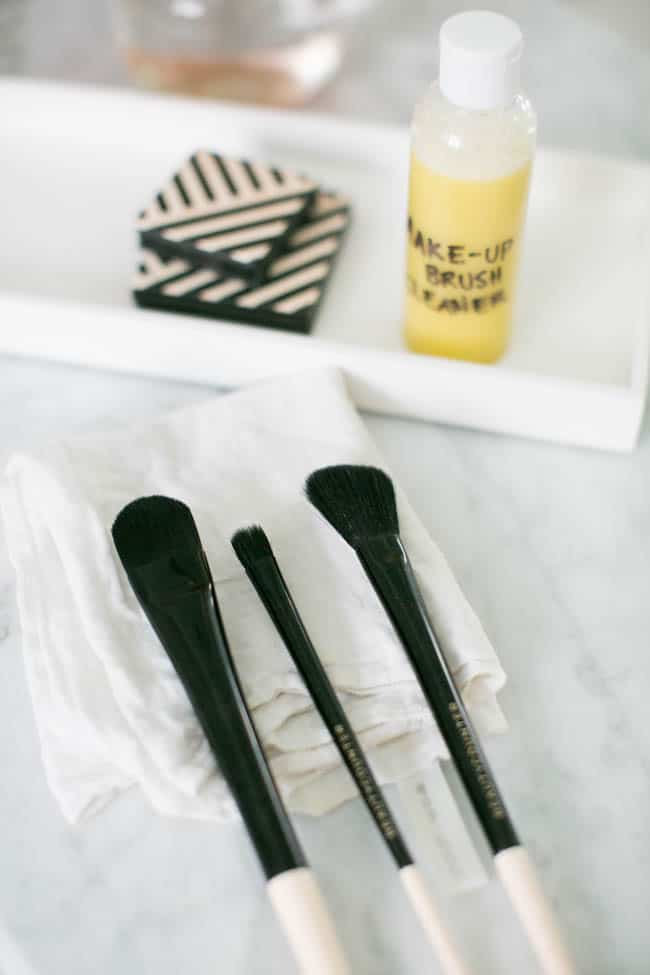 Step 5: Lay the brushes flat to dry. Some say to hang them upside down – go for it if you've got clips and hangars at the ready. Just don't stand them upright – the water will drip down and can damage the glue that holds everything together.
How often should you clean your brushes?
You can clean daily (or after every use) if you want. That's probably ideal. But I'm shooting for weekly. It's a good calming task during to do during a weekly face mask.
5